Founder
Posts: 44079
Joined: December 16th 2009, 11:00pm
Location: Oregon, Thanks for visiting! Now go back home!
Contact:
First and foremost I would like to thank Donald Battles for allowing me to use his photos of this wonderful watch. Anyone who knows me is aware the Maurice Lacroix is one of my favorite watches. This watch is on a very short list of mine to purchase. It is a prime example of why Maurice Lacroix is considered one of the prime up and coming Swiss Watch companies. What many are unaware of is recently M/L has started building thier own in-house movements.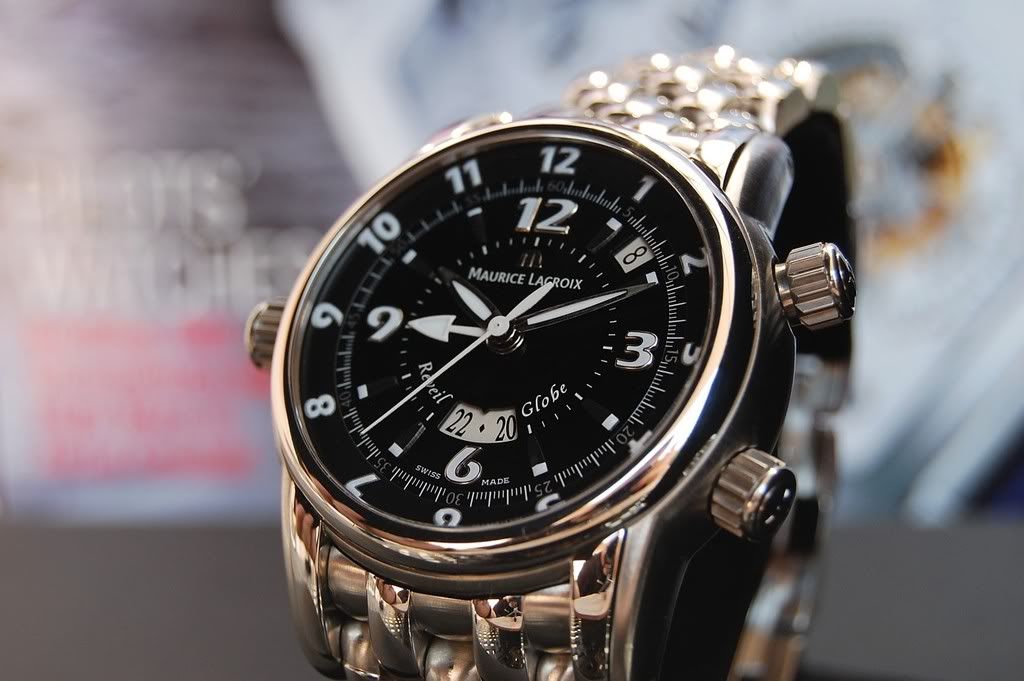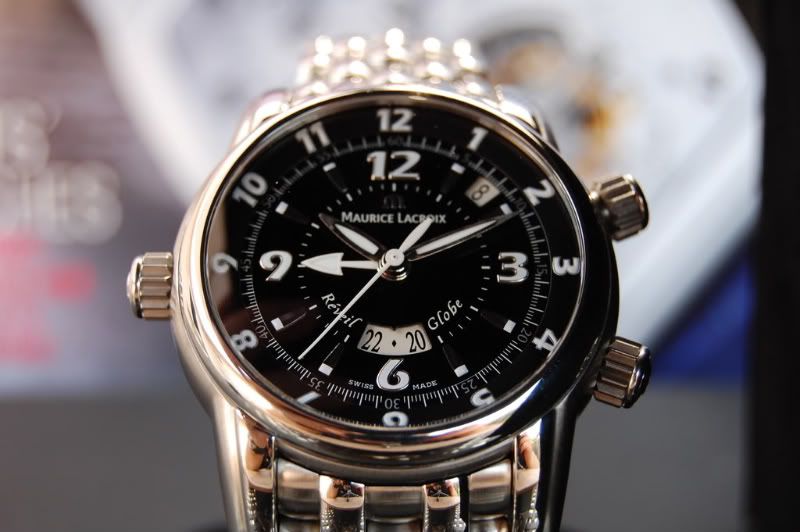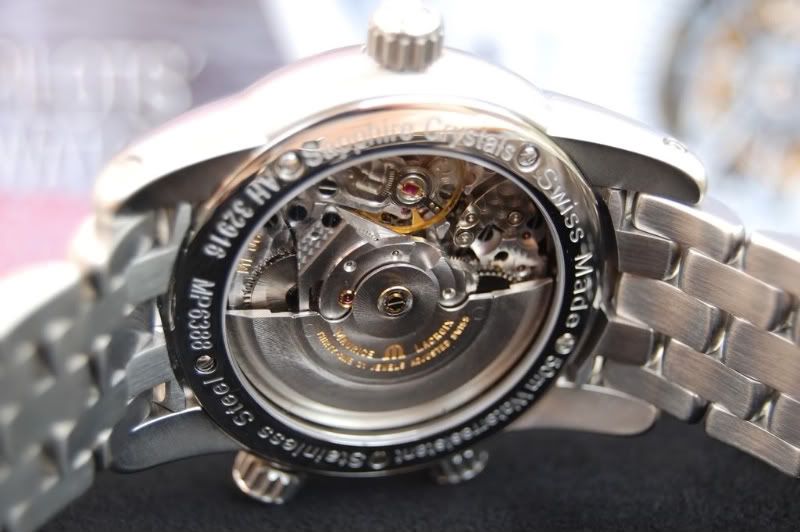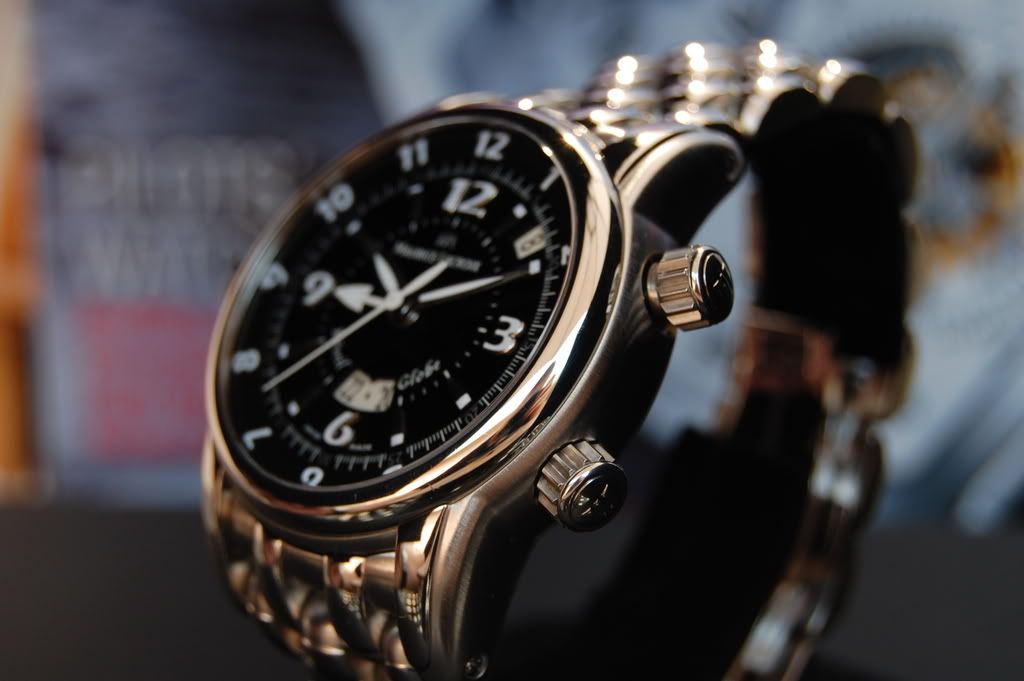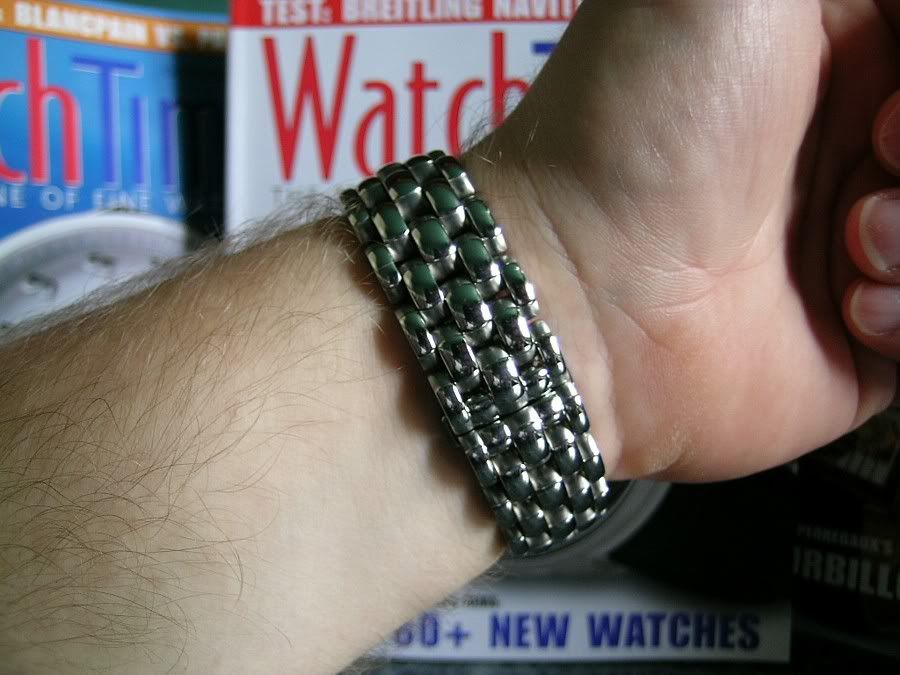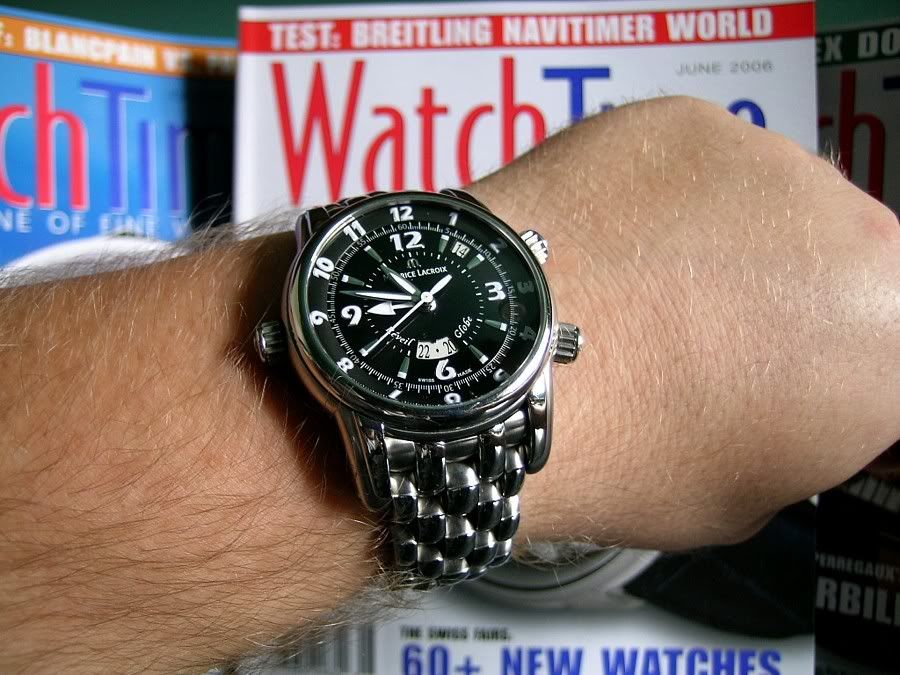 Three seperate time zones:
1st - from the regular pair of hands.
2nd - The outer ring of the dial with all 12 luminous arabic numerals can be rotated so that the hours are offset from the regular hour positions.
3rd - The window at the 6 o'clock hour mark indicates a seperate time zone in 24 hour mode (for the purpose on not confusing between AM or PM).
Automatic Movement & self winding alarm
Date between the 1 & 2 o'clcok position
Luminous Hands & hour markers.
Water Resistant 50m
Case Diameter 43mm
Case Thickness 16mm
Don has this watch for sale at a steal of a price. The MSRP on this is around $7K with a real world sales price of over $4k on the net. Dons' asking price is killer.
http://forums.watchuseek.com/showthread.php?t=335124&highlight=maurice+lacroix
1946-2006

"Your heart was warm and happy

With the lilt of Irish laughter

Every day and in every way

Now forever and ever after."