Master of Time
Posts: 4045
Joined: October 13th 2010, 10:00pm
Facebook ID: 0
Location: Peace River, Alberta
Contact:
I only purchased two watches on this trip, neither of them VCMs. Both are new (or relatively new, the Behai is a 2008 NOS)...
First, the Behai:
This is the original and highly sought after Commemorative edition marking Beijing Watch Factory's 50th anniversary (1958-2008), and it features the very highly regarded Beijing in-house 3/4 plate 21,600 manual wind movement, SB18-3 no-date version, 39mm, 8-9mm thick, with matte silverish white dial. As of this writing, BJWAF has only three left, and a friend made a special request that it be made available to me, and I'm also grateful to BJWAF itself that it was kindly provided to me at a reduced price.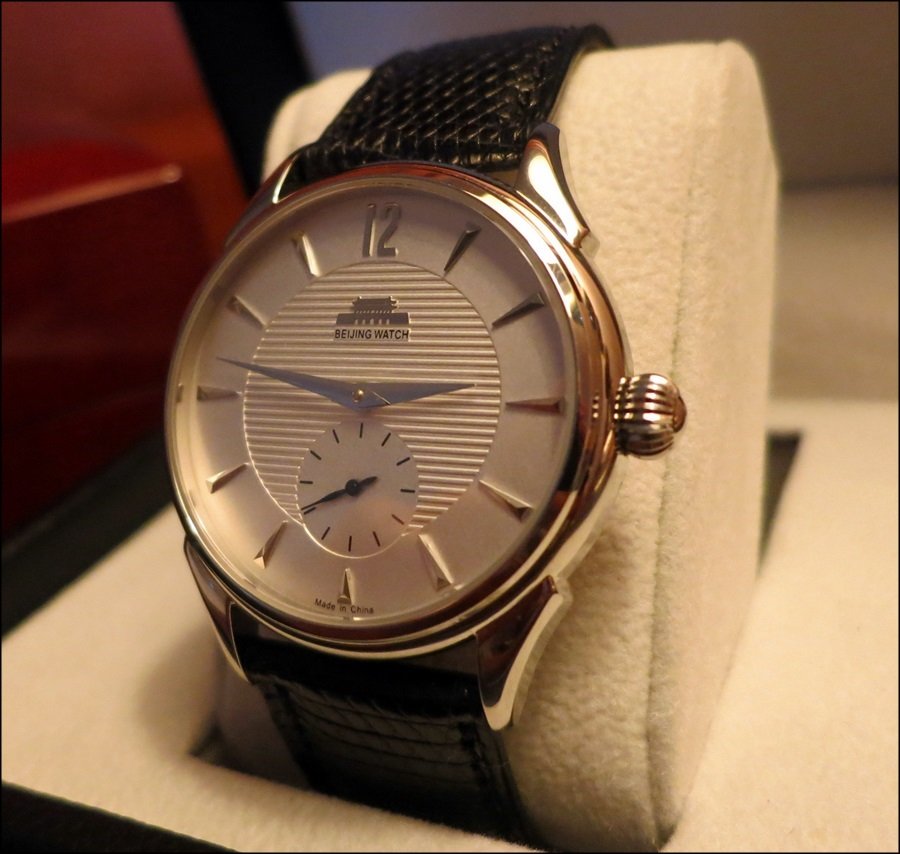 Second, a purchase that was a personal opportunity provided to me by Jintuofei's chief tourbillon maker himself.
It's a gold plated, enamel-back true tourbillon, 40mm x 12mm, housing a highly regulated Jintuofei in-house tourbillon. The normal price for these watches is 25,800 RMB or somewhat above $4000 or more depending on dial enamelling and other variables. The back is one of a series of vintage style enamel erotic backs available from Jintuofei.
So...only two, but I'm thrilled and, as I've noted, extremely grateful to both BJWAF and Jintuofei for being so kind to me. These watches hold personal stories for me, and I love them both.
Last edited by
AlbertaTime
on July 9th 2016, 7:07am, edited 3 times in total.