Senior Member & WIS
Posts: 9585
Joined: November 12th 2011, 11:00pm
Location: Fremantle, Australia (GMT +8)
Contact:
Its Sunday morning and a chance to pop out with the dive club to Robb Jetty about 3km from my house. The location was a fisherman's wharf that was decommissioned. The top was removed and the wooden legs left to be recovered slowly by the ocean. We had heard that several Eagle Rays were in the area...though unfortunately we didn't find them. There was a bit of current, so the visibility isn't awesome.
Took the Supermarine along for its first dip. I had it on an Isofrane during the week and left it on for the dive, though I like the OEM rubber a lot. It works nicely on the Isofrane, and is very comfortable on either rubber. The bezel action is well weighted and positive - no complaints at all. The crown is joy to use. Its an ideal size case and the dial visibility is exemplary. I prefer the Bremont without the red touches of the new S2000 and can't see any real benefit in the bigger case size. I'm impressed with the S500 on land and most certainly in the water. Some pics...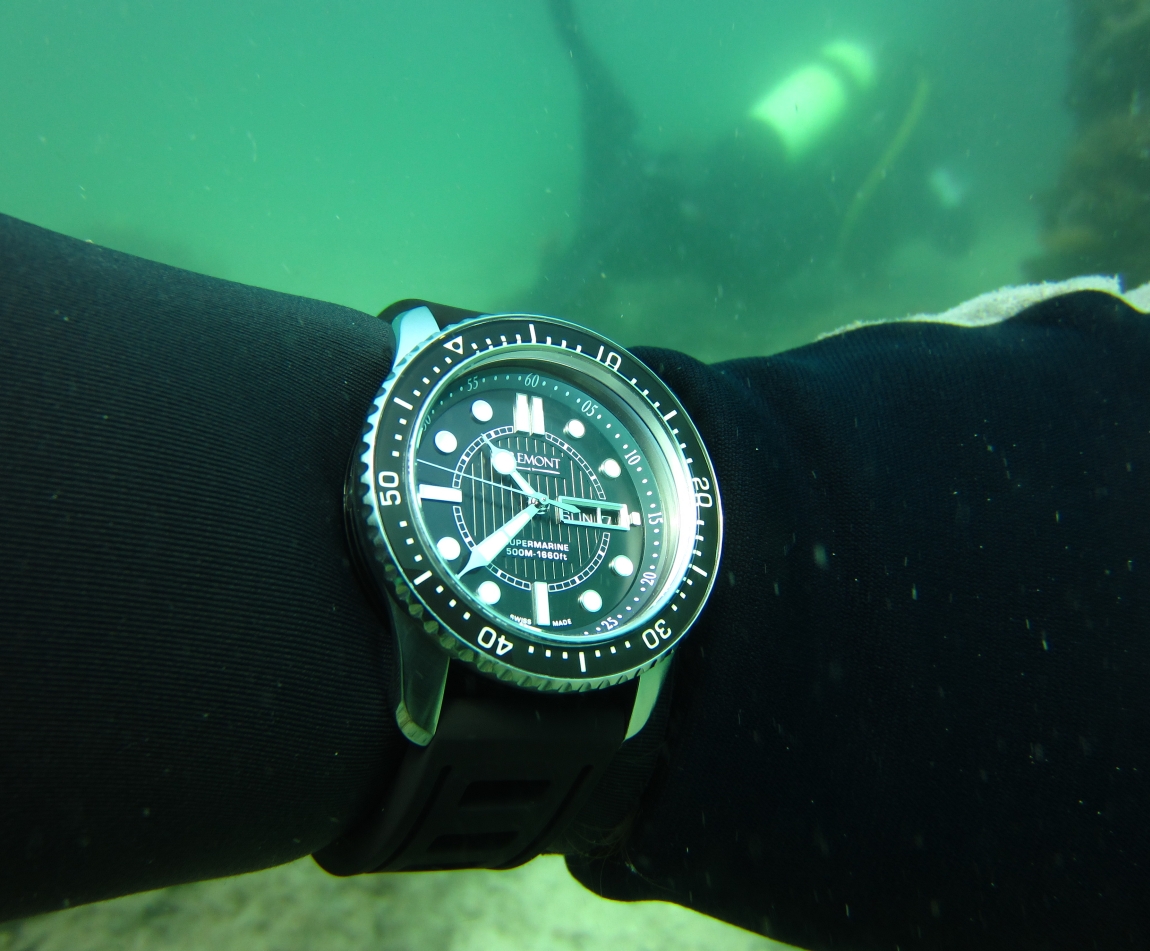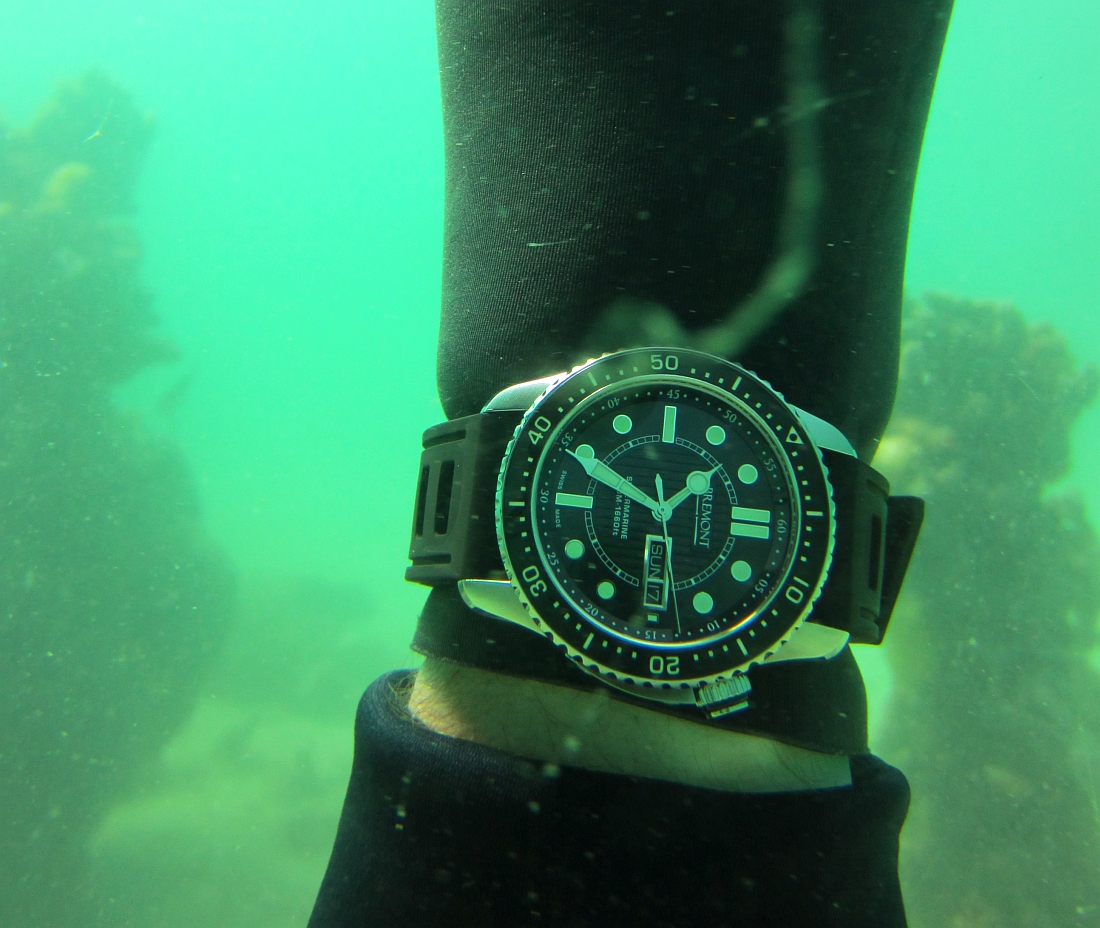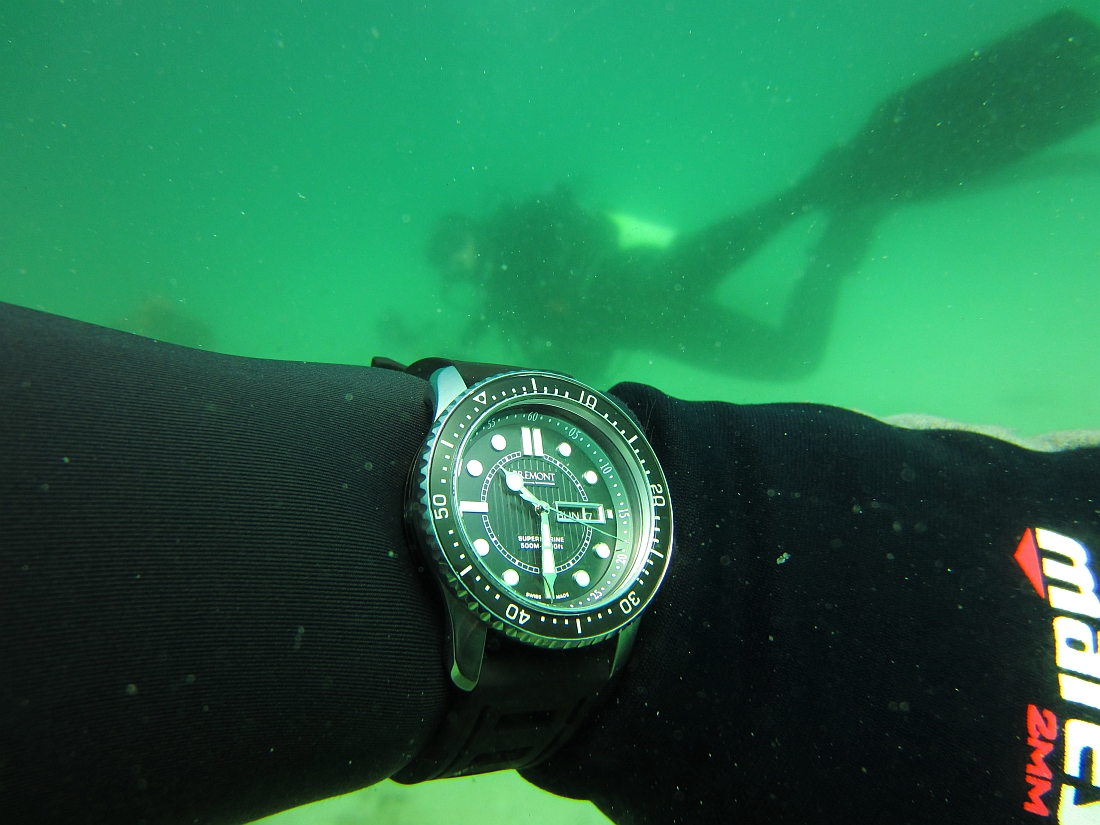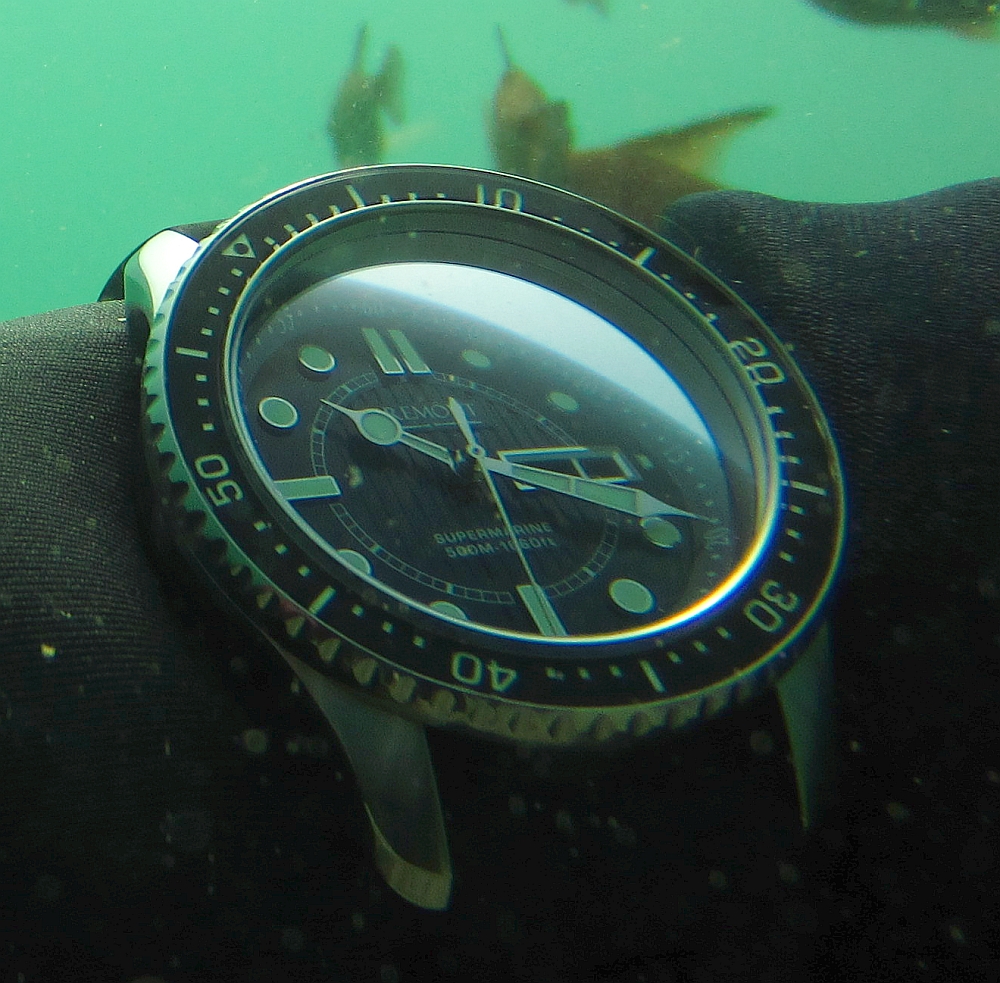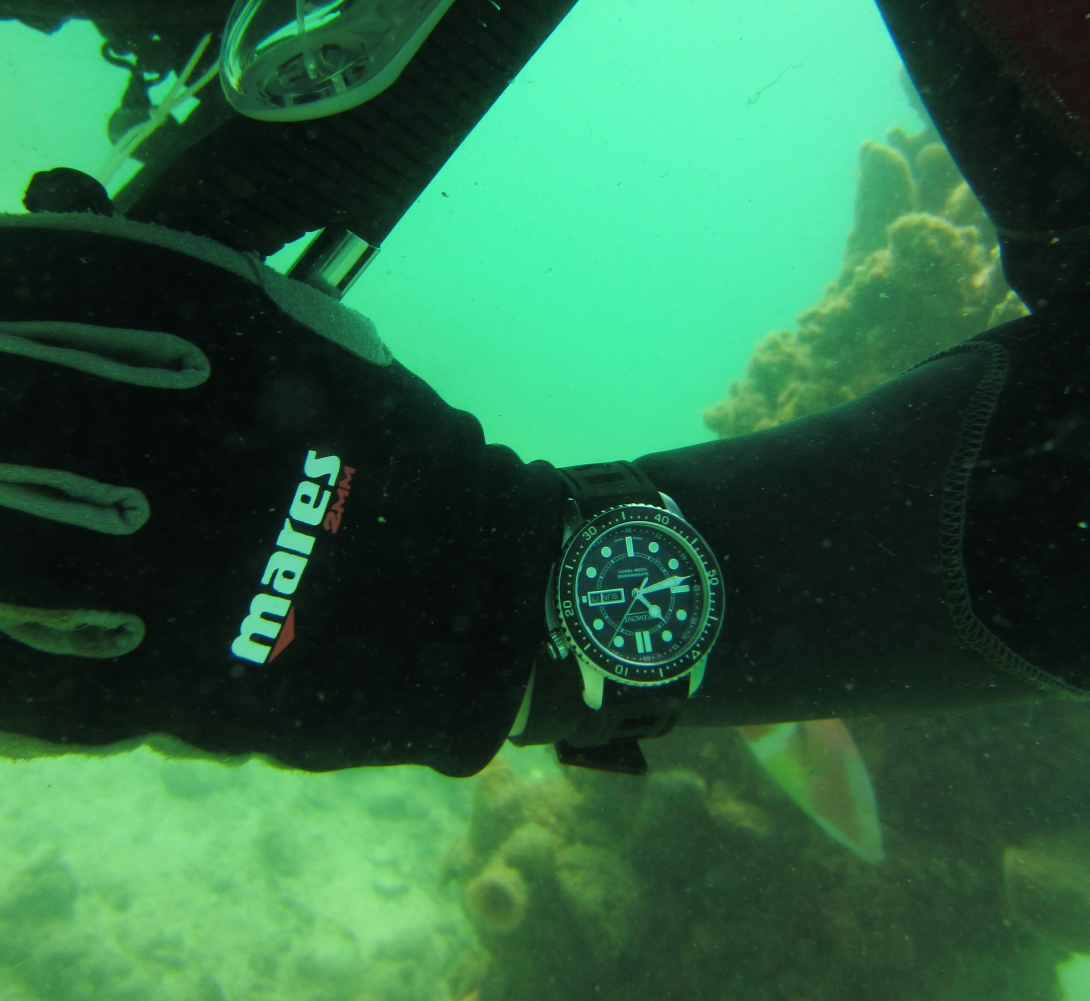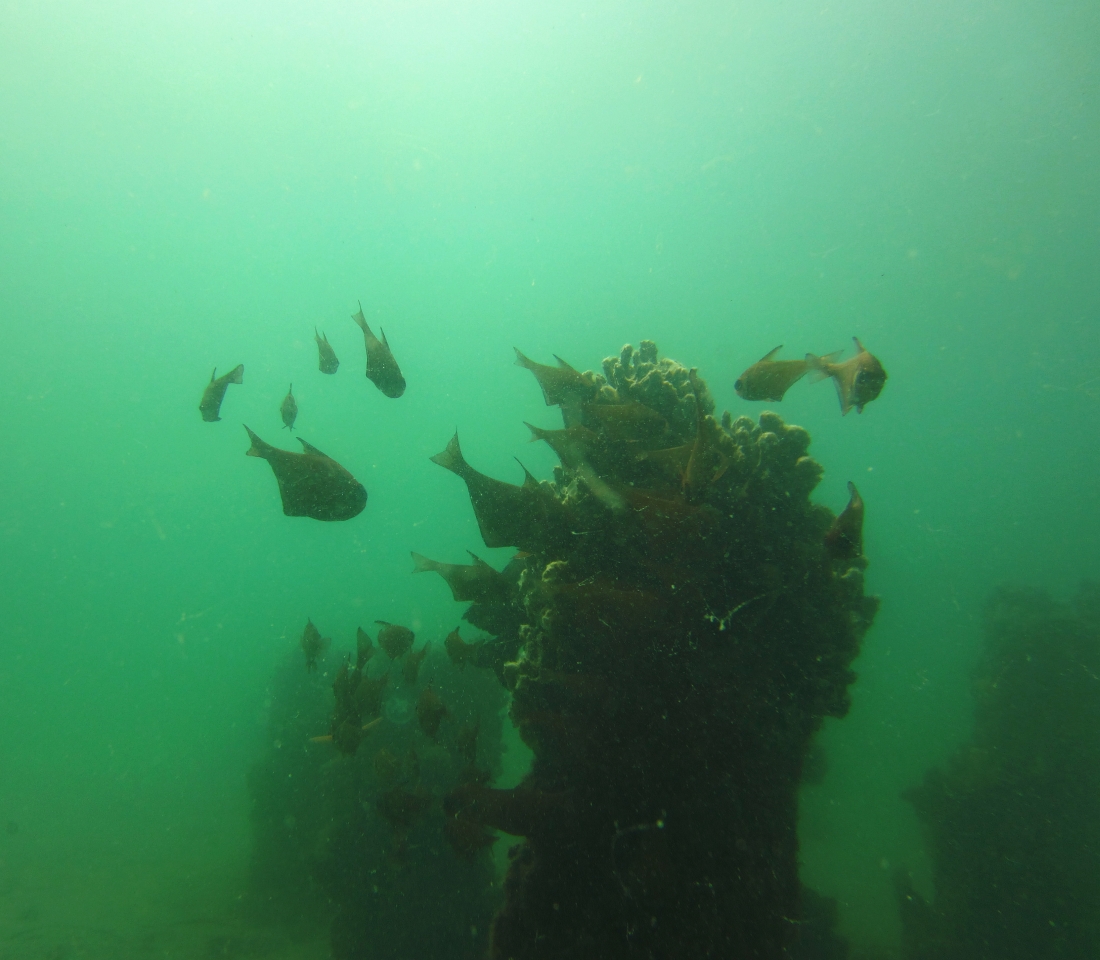 Being quizzed by some locals...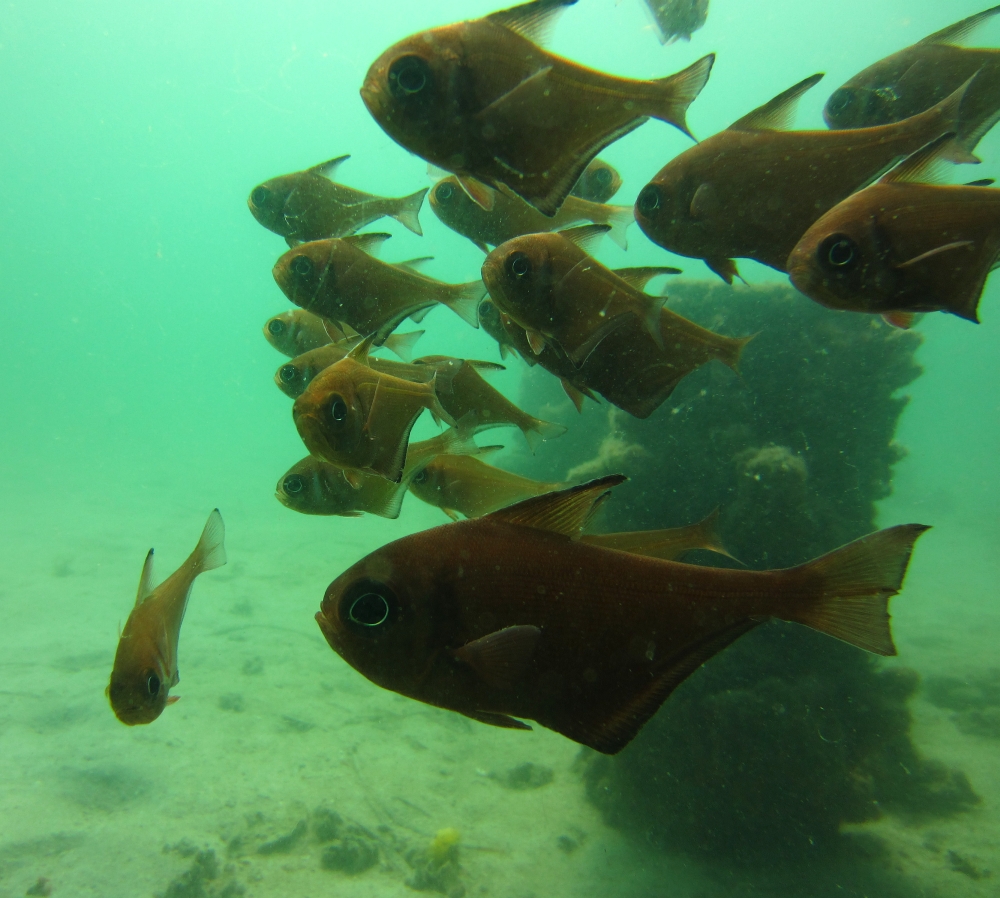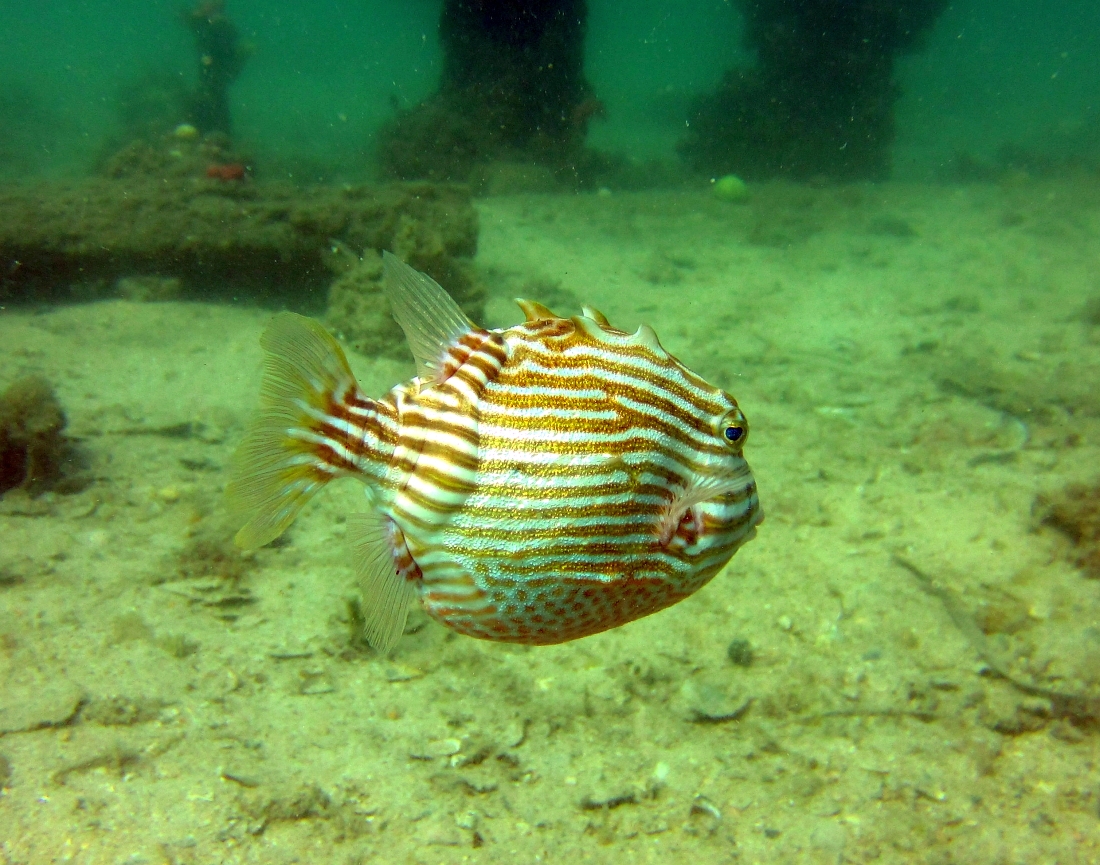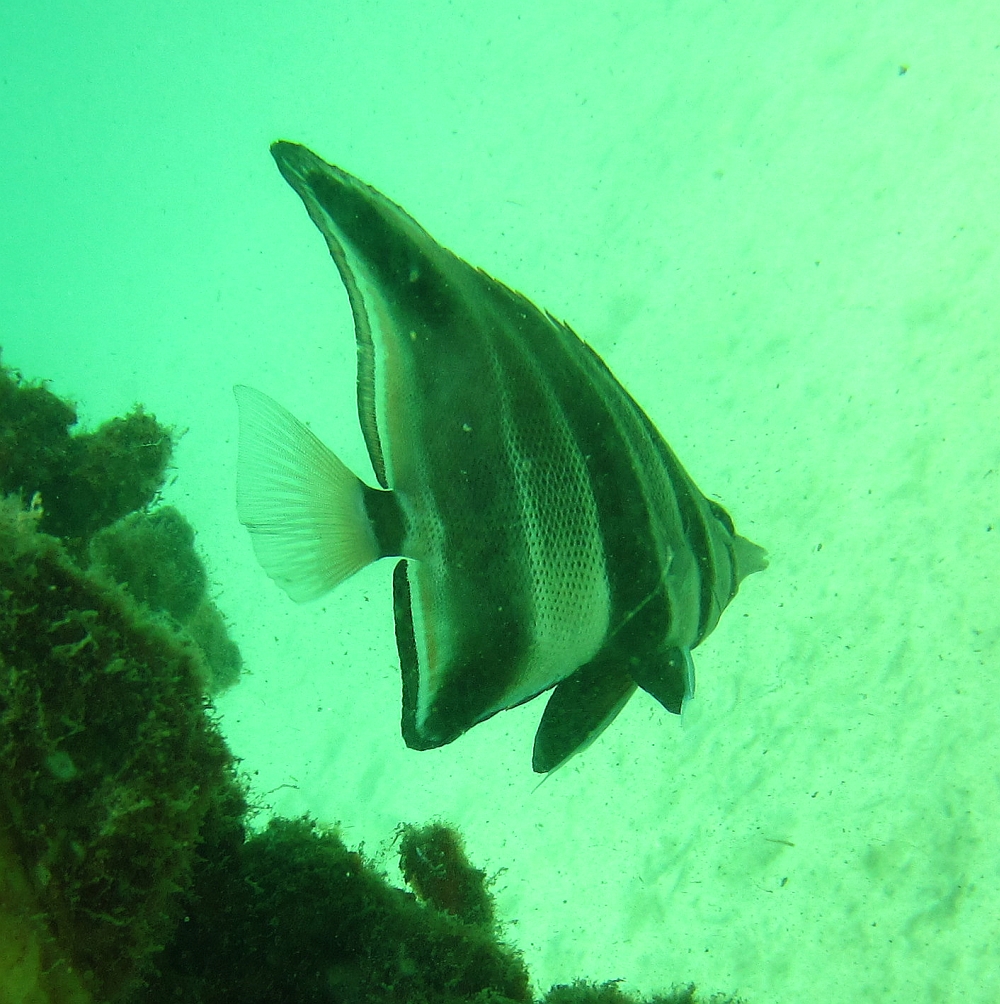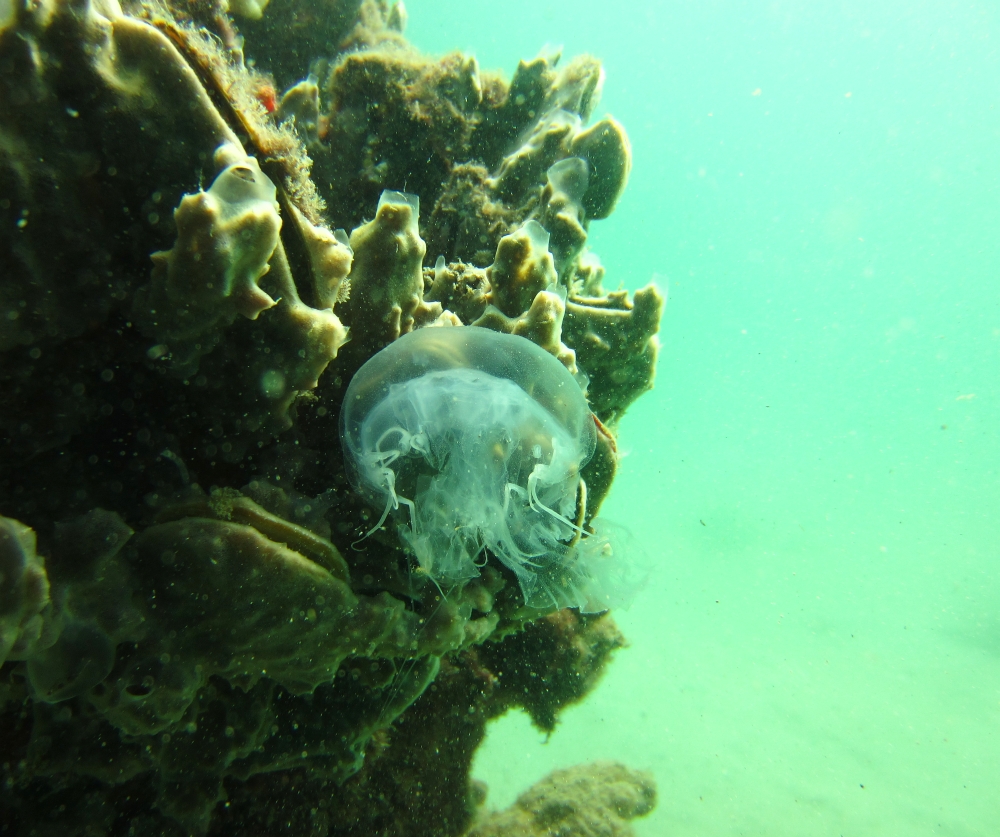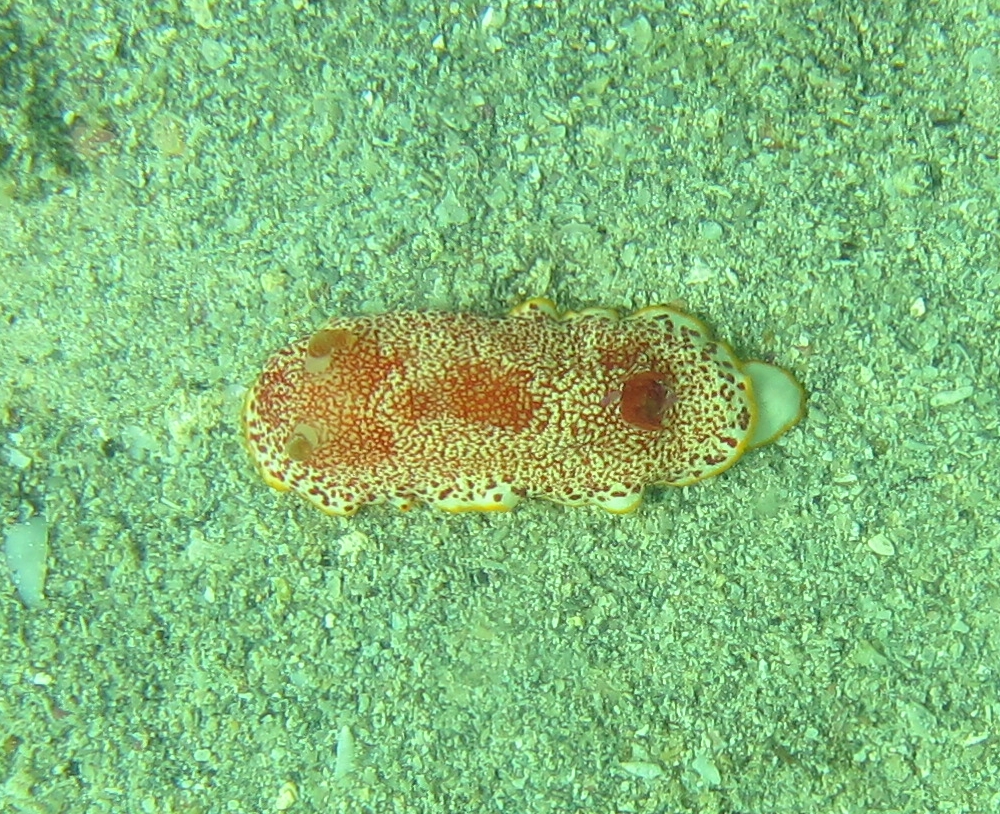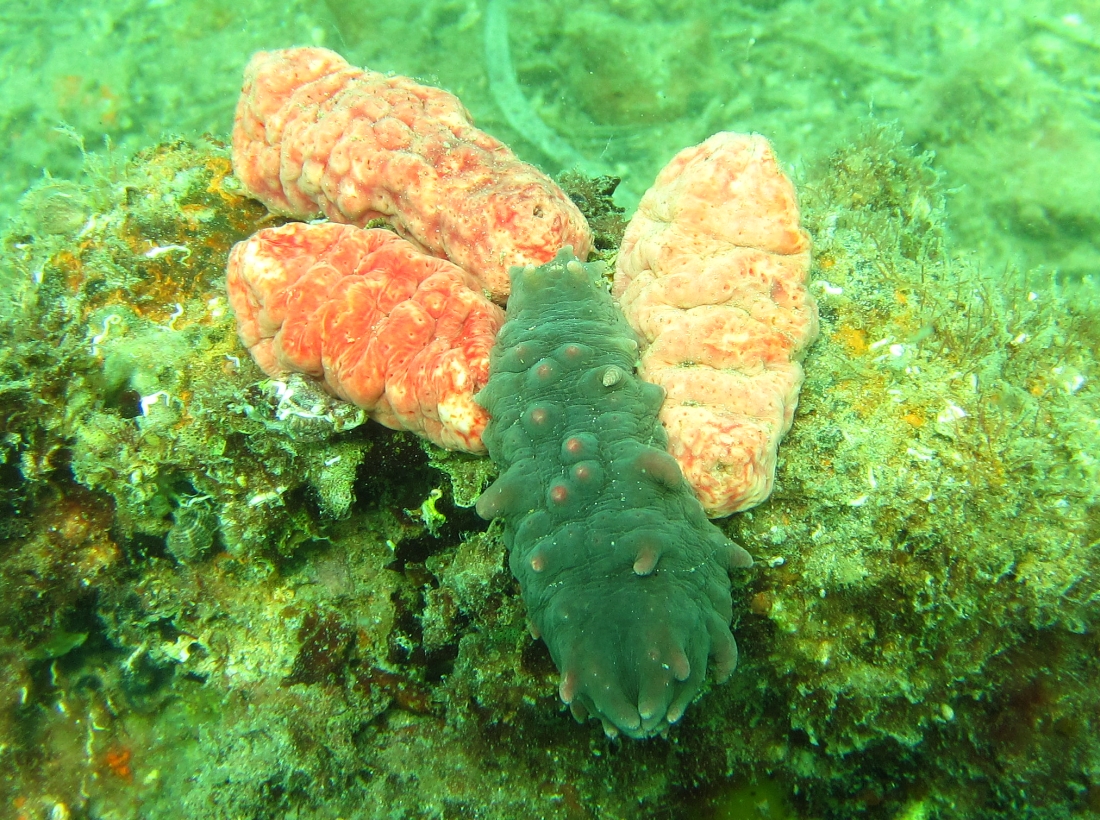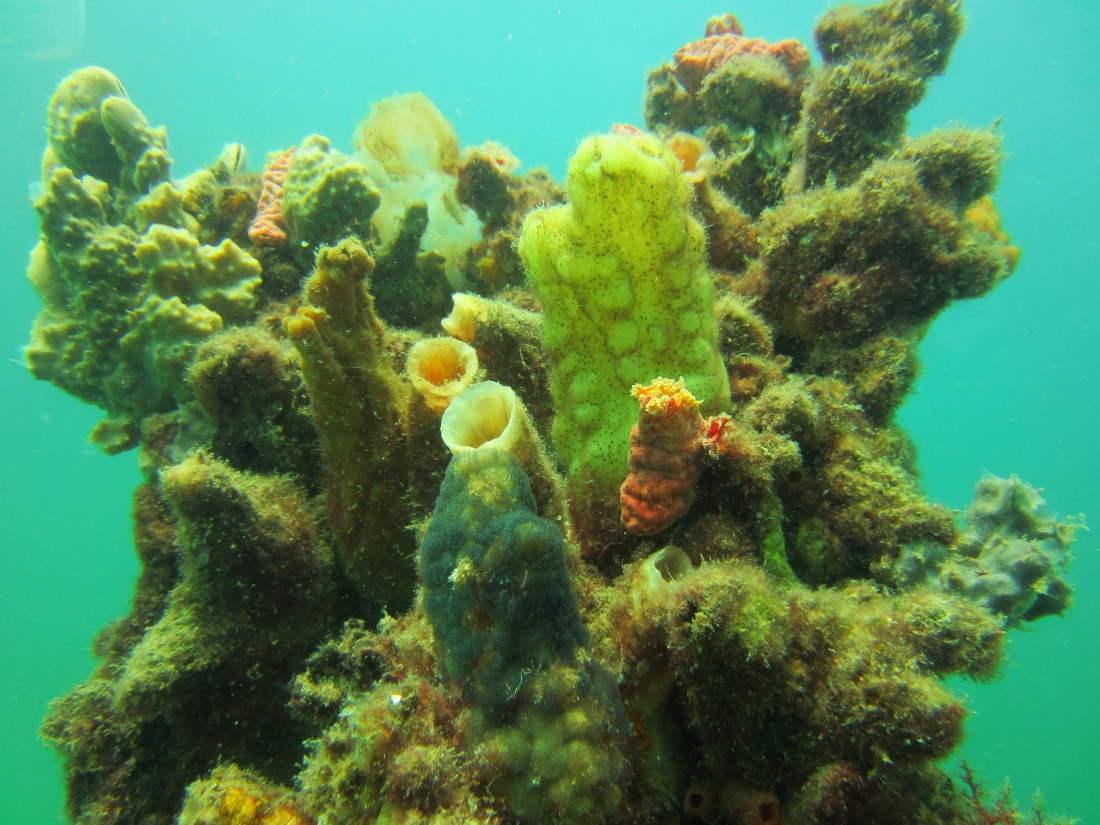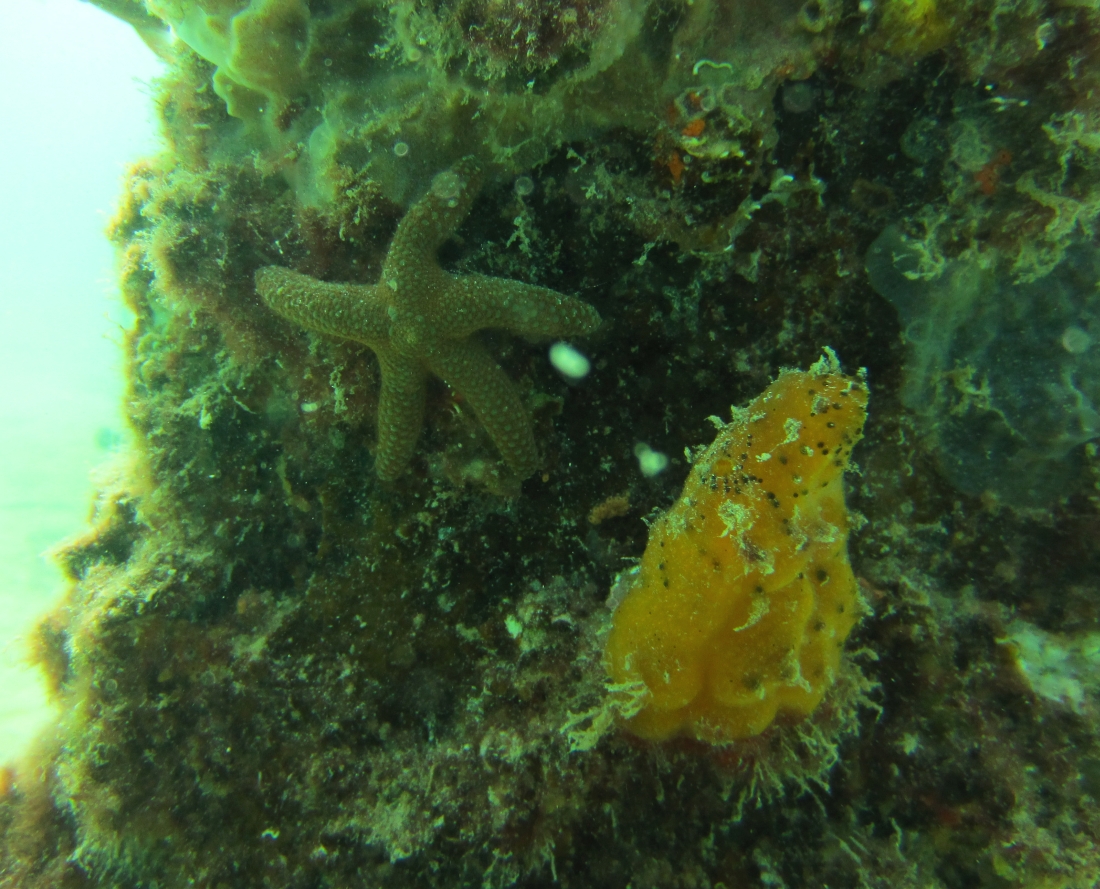 All done. Have to watch out for my buddies shark shield though...touch the cord trailing from her leg and you get a right boot 8-P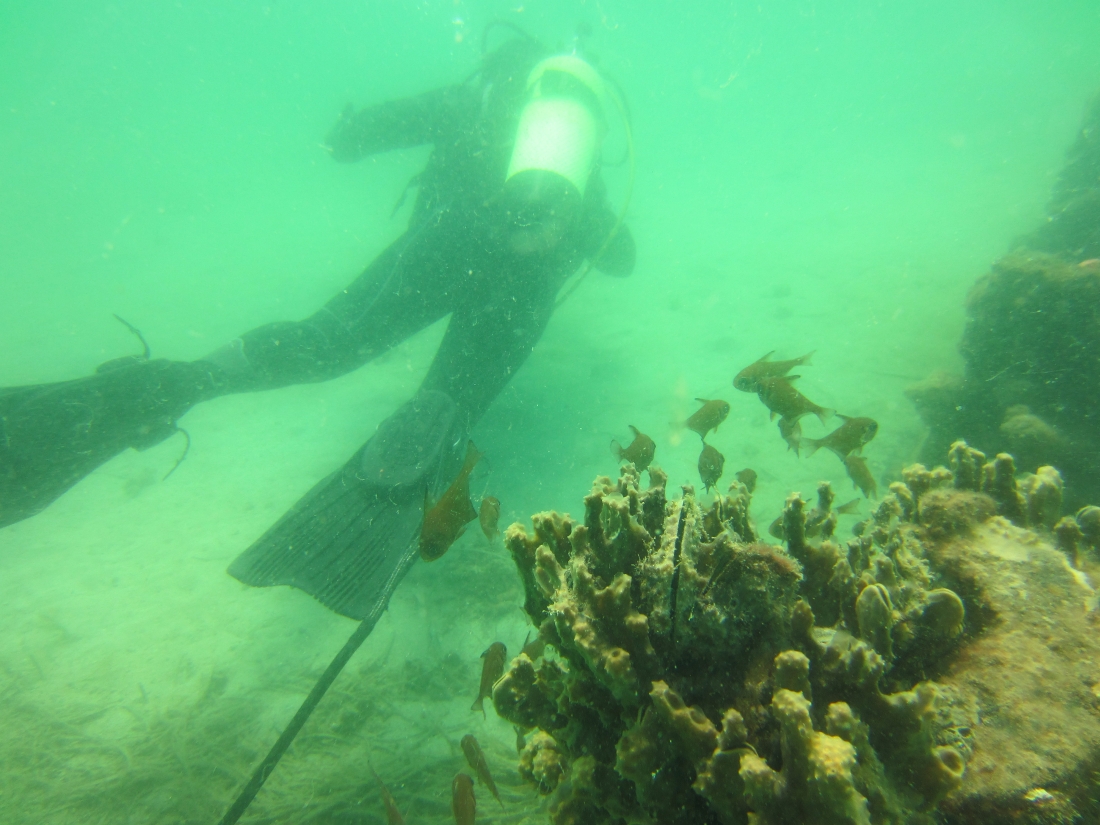 Meritocracy: the privilege, wealth and advancement of those who chose their parents wisely.
Capitalism: a cult that promised to do good for the worst reasons.
Nationalism: a profound longing to go back to a past that never existed.