ASSHAT
Posts: 9686
Joined: March 31st 2010, 10:00pm
Contact:
Wanted for Crimes Against Horology
EYAL 'MOLDY CHEESE' LALO
$2,500 REWARD (SIX VALUE PAYS)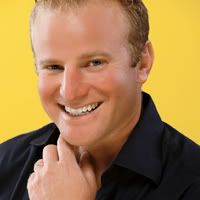 [size=12][size=12]This career criminal is the No. 2 man in a ruthless global crime family based in south Florida with strong ties to the Russian Diver Mafia. The Lalo Syndicate's scope of operations are known to extend to Panama, Hong Kong, Taiwan, Korea, mainland China, Thailand, Minnesota and Israel.
A bold and brazen thief, smuggler and conman, Boskoe Private Detective Agency's Public Enema No. 1 will stop at nothing to extract money from unsuspecting victims - reaching out via TV and/or the internet as well as traditional channels. He is known to push highly addictive KoolAid, which turns drinkers into mindless zombie cash cows; pirate designs, manufacture toxic Swinese watches and direct a variety of other criminal enterprises.
He is considered armed and dangerous, wielding two-pound lumps of crude pot metal strapped to his wrist. Do not approach alone or try to apprehend! If spotted contact The Boskoe Private Detective Agency or your local Watchlords' Precinct.[/b][/size][/size]

VITAL STATISTICS

[b]HEIGHT: How high do they stack shit?
WEIGHT: So heavy his ass crushed Jimblo's face!
EYES: Snake.
COUNTRY OF ORIGIN: Panama
INDENTIFYING CHARACTERISTICS: Eyal "Moldy Cheese" Lalo speaks Swinese, Yiddish and English with a forked tongue. This Imperious ass hat is know to flaunt his ghey biceps and has a taste for tight-fitting T-shirts. Known to be allergic to all things Swiss, ethics, truth and customer service.
KNOWN ASSOCIATES: Diamond Jim "Jaws" Skeleton; Muscatel Mike Davies; Timothy "Sonic Hedgehog" Tempel; Daniel "The Shyster" Greenee.








Last edited by
Anonymous
on December 18th 2010, 3:27pm, edited 1 time in total.