Master of Time
Posts: 3593
Joined: December 7th 2016, 2:47pm
Facebook ID: 0
Contact:
Invicter has been around in Europe's New Headache for a few years now. Unfortunately, on Facesbooks wartche enthusiast groups, Invicter seems to be something of a local darling. Jeebus. So, upon finding this website of a retailer of - among other things - Invicter, I took the liberty of translating to English some of the most rancid loads of bollocks from the Invicter brand description on that site.
https://zegarownia.pl/zegarki-invicta#c ... escription
Zegarki Invicta cieszą się obecnie niezwykłą popularnością jako jedne z najlepszych zegarków dla nurków na rynku. Dzięki tradycji rodem ze Szwajcarii oraz dopracowaniu każdego elementu, zegarki te mogą zdecydowanie należeć do ścisłej czołówki w wyścigu o tytuł lidera modeli dla nurków.

Invicta watches are currently enjoying great popularity as some of the best watches for divers on the market. Thanks to Swiss traditions and meticulous refinement of every detail, these watches might definitely be in the lead in the race for the title of the top dive watch manufacturer
Mpffff...mpffff....oooo...BWAHAHAHAHAHAHAHAHAHAHAHAHAHAHAHAHAHAHAHAAHAHHHHAAAAA!!!
Firma od początku produkowała i umieszczała w swoich czasomierzach szwajcarskie mechanizmy najwyższej jakości, aż do roku 1970, czyli do tzw. rewolucji mechanizmów kwarcowych. Wówczas zmuszona została do wykorzystania tych systemów napędowych, jednak jakość wyrobów nie zmalała ani odrobinę.

The company has, since the beginning, made and used Swiss movements of top quality until 1970, and the so-called quartz revolution. Then they were forced to use these, however the quality of the products hasn't dropped.
They went belly-up then, you motherfucking mooks.
Mimo niekorzystnego czasu przetrwała, zaś zegarki jakie produkuje pozostały symbolem niezawodności i wspaniałego wyglądu

Despite the hardships, the company survived, and the watches they make have remained a symbol of reliability and magnificent looks
No, it didn't survive, you motherfucking mooks.
w 1991 potomkowie założycieli Invicty ustabilizowali firmę, ustanawiając politykę jak najbardziej zbliżoną do tej z pierwszej połowy XIX wieku: zaoferować klientowi doskonałe, szwajcarskie mechanizmy i wykonanie za niewielką cenę.

In 1991 the descendants of Invicta's founders stabilized the company, and employed a policy close to that from the first half of the 19th century: to offer the client perfect Swiss movements and finishing at a low price.
Eyal? A descendant of the Picards?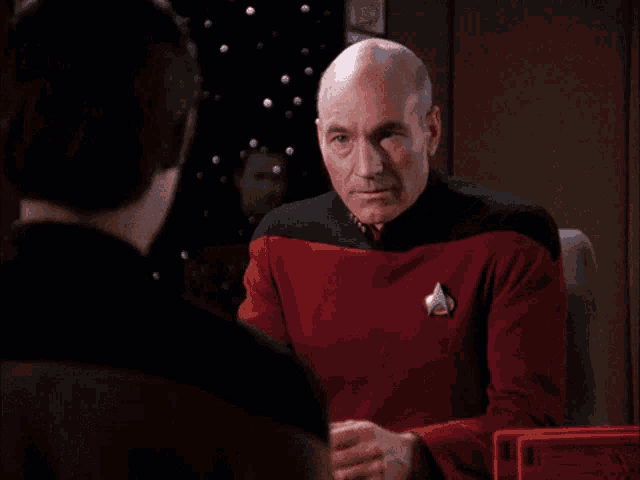 Dlatego też zegarki Invicta zawierają w sobie doskonałe, szwajcarskie elementy konstrukcji – antyrefleksyjne szafirowe szkiełka

That's why Invicta watches include perfect Swiss compnents - anti reflective sapphire crystals...
What the fuck...
...oraz technologie zapewniające wysoką wodoodporność.

...and technologies guaranteeing high water resistance
Oh, fuck off!
Dzięki zastosowaniu własnych opatentowanych kalibrów, zegarki Invicta mogą poszczycić się doskonałą dokładnością i wysoką trwałością wszystkich swych czasomierzy.

Thanks to using their own patented calibres, Invicta watches enjoy a perfect accuracy and high durability of all their timepieces
By Jove...fuck...what the fuck...
Invicta Pro Diver jest natomiast w szczególności przeznaczona dla nurków – wytrzymałe materiały zapewniają trwałość, zaś poziom wodoszczelności (200m) gwarantuje użyteczność nawet podczas nurkowania z akwalungiem.

The Invicta Pro Diver series is made particularly with divers in mind - durable materials guarantee solidity, and a high WR rating (200m) guarantees usefulness even in SCUBA diving
I may fucking vomit.
Jest to jedna z najpopularniejszych kolekcji zegarków przeznaczonych dla nurków – dzięki ich wysokiej odporności na negatywne warunki panujące głęboko pod powierzchnią wody, są to obecnie jedne z najwytrzymalszych modeli, a ich fantastyczny wygląd sprawi, że będą doskonale pasować do każdego, komu bliskie jest spędzanie czasu w wodzie.

It's one of the most popular collections of watches for divers - thanks to their resistance to the tough conditions deep underwater, they are currently among the most durable models, and their fantastic looks will make them fit everyone, who enjoys spending time in water.
Someone give me a bucket...
You cannot explain away a wantonly immoral act, because you think that it is connected to some higher purpose.
Captain Jean-Luc Picard, Star Trek: The Next Generation