Founder
Posts: 46158
Joined: December 16th 2009, 11:00pm
Location: Oregon, Thanks for visiting! Now go back home!
Contact: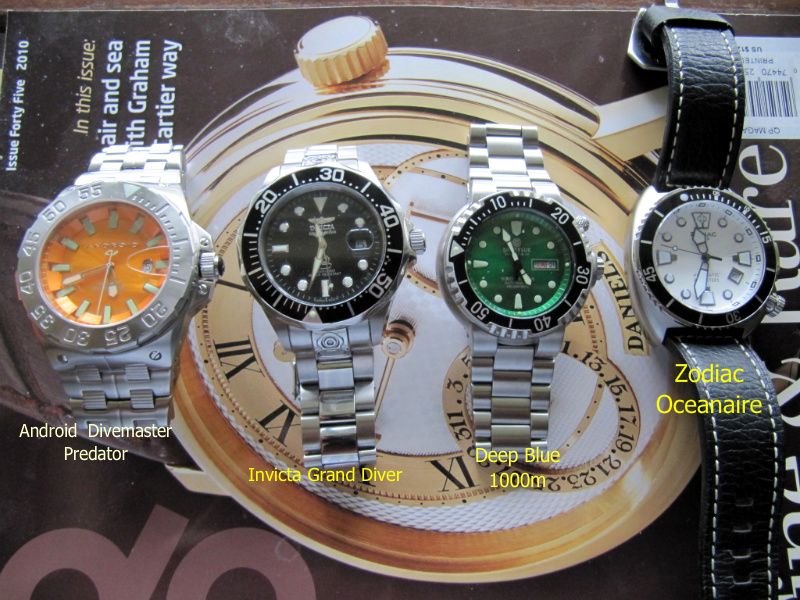 I purchased the Android Divemaster (Orange watch) above to review after reading about them in several forums. This review is of the Swiss Automatic version of the watch with an Orange Sunray Dial. I ordered the Orange as Wing did not make this is green for Oregon football games and I do not have a watch with an Orange dial. I was not going to discuss the Presentation boxes as I either throw them away or put them aside until I sell or give the watch away but everyone seems to want to see them.
Gratuitous photos of box. The bottom opens and contains the instructions. The top opens and contains a watch. It is not cheesy yellow and that is a good thing.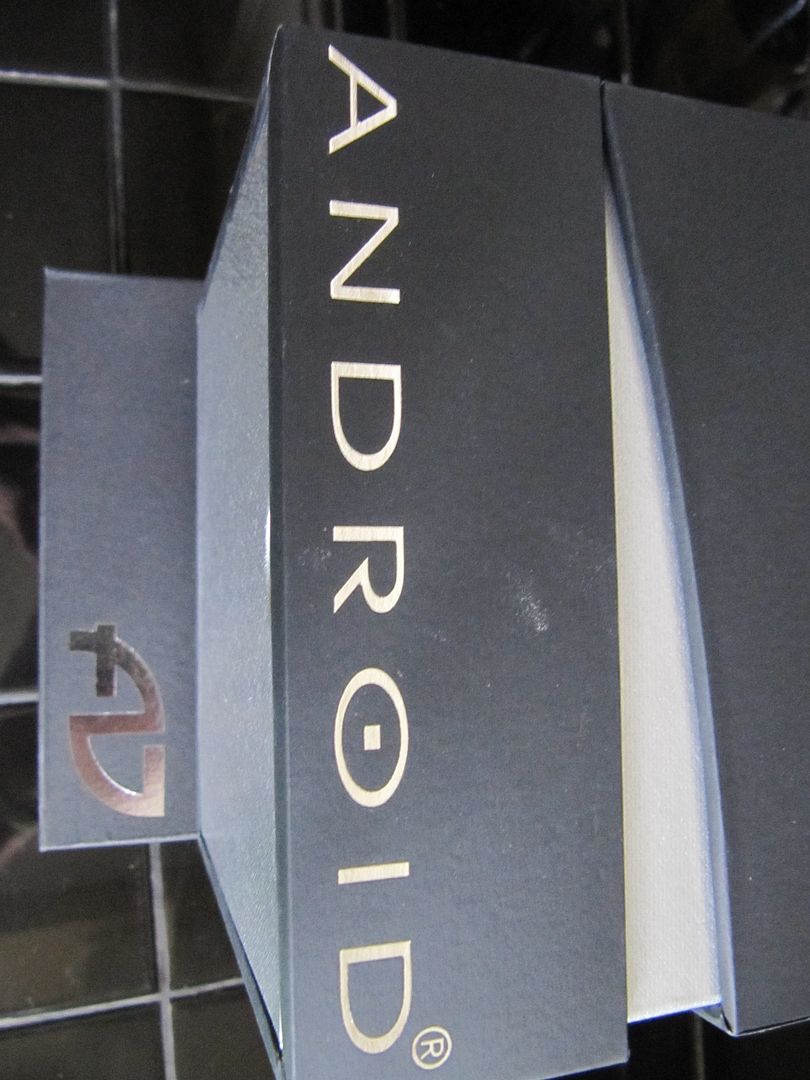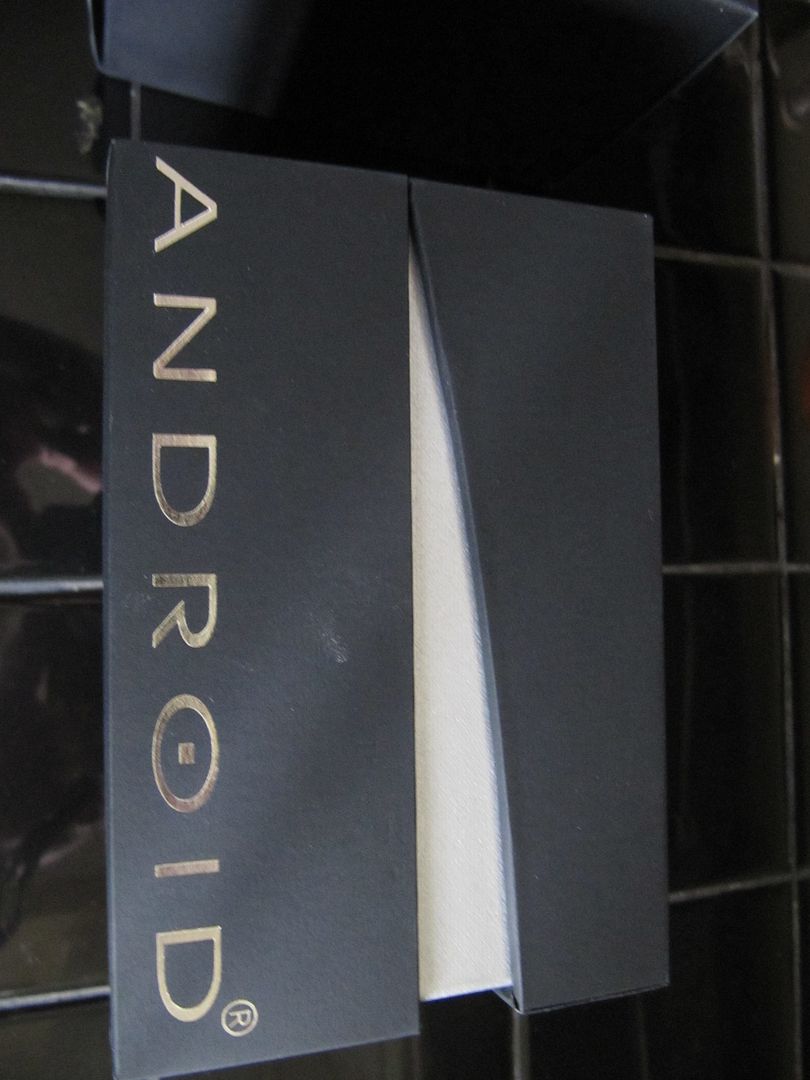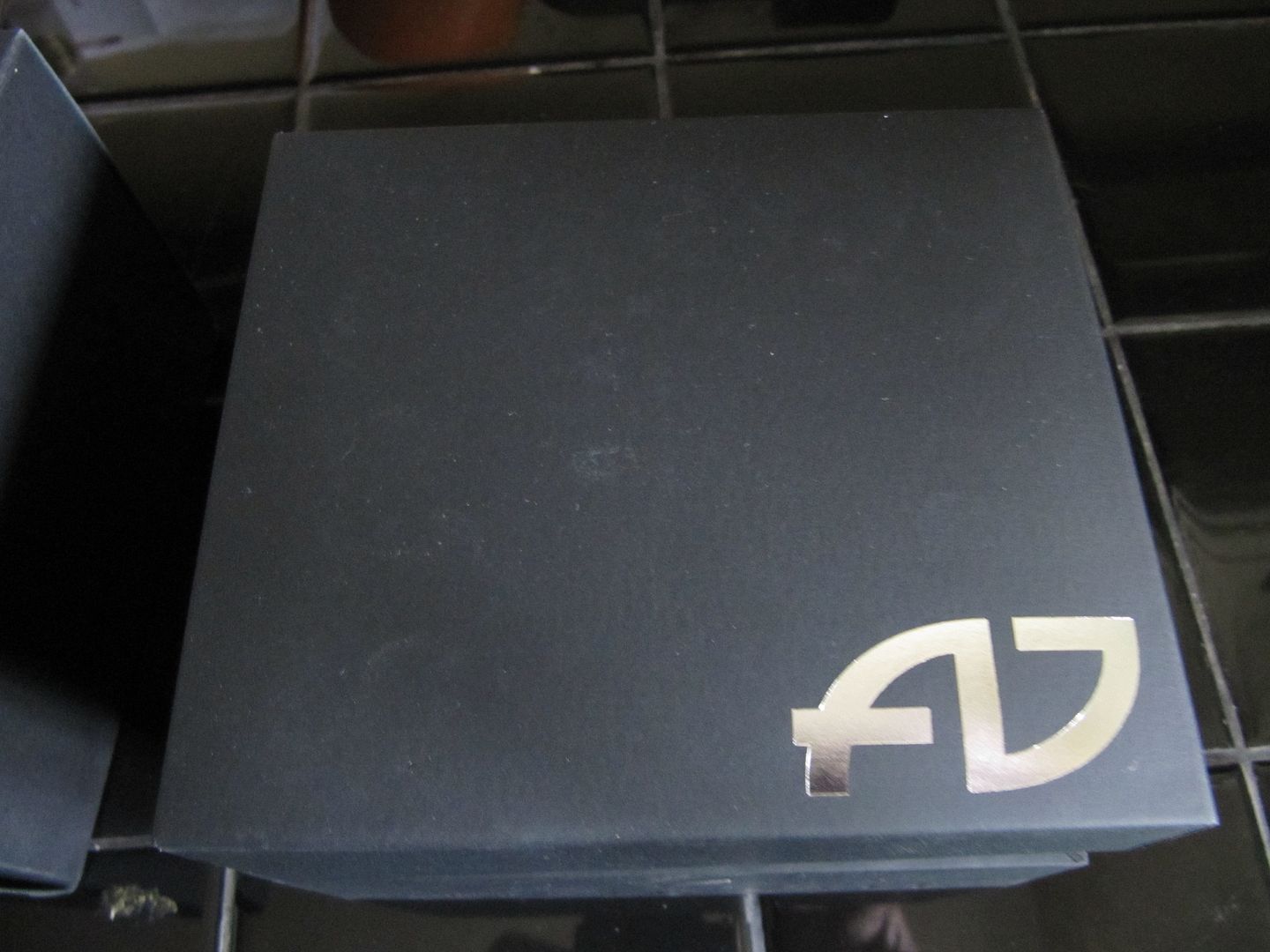 The watch caught my attention after reading about it and knowing the reputation that Wing enjoys on many forums I was curious to see how this watch was constructed and presented itself.
Blends in well with the Oscar Myer Weiner mobile.
The watch is heavy but less than a T-Rex and about the same as my 43mm Maurice Lacroix Masterpiece Reveil Globe. It fits well on the wrist and when the watch arrived, I was surprised by how comfortable the watch is. The bezel moved easily and with conviction into the place I wanted her without any drama by which I mean it is tight, not a loose fit. Compared to my Deep Blue Marine Diver, which has a similar style bezel, this one has cuts in the bezel edges broken up with an equal spacing of a smooth transition section. I like this bezel better than both the Invicta Grand Diver and Marine Diver.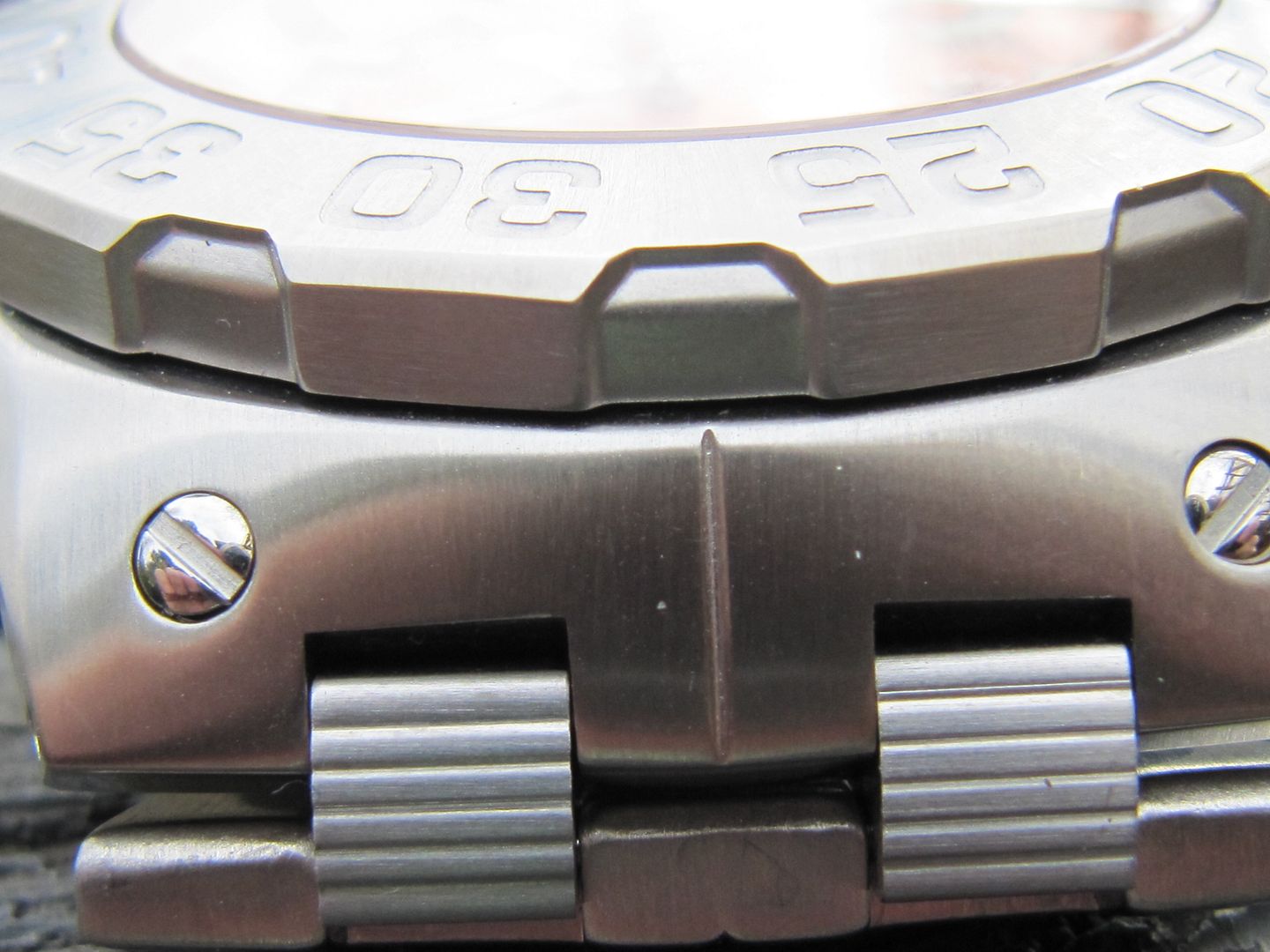 Note the smooth edges of the Deep Blue Marine Diver which in my opinion is a major shortcoming. It also makes it appears almost as a clone to the Invicta Ocean Ghost in that regard.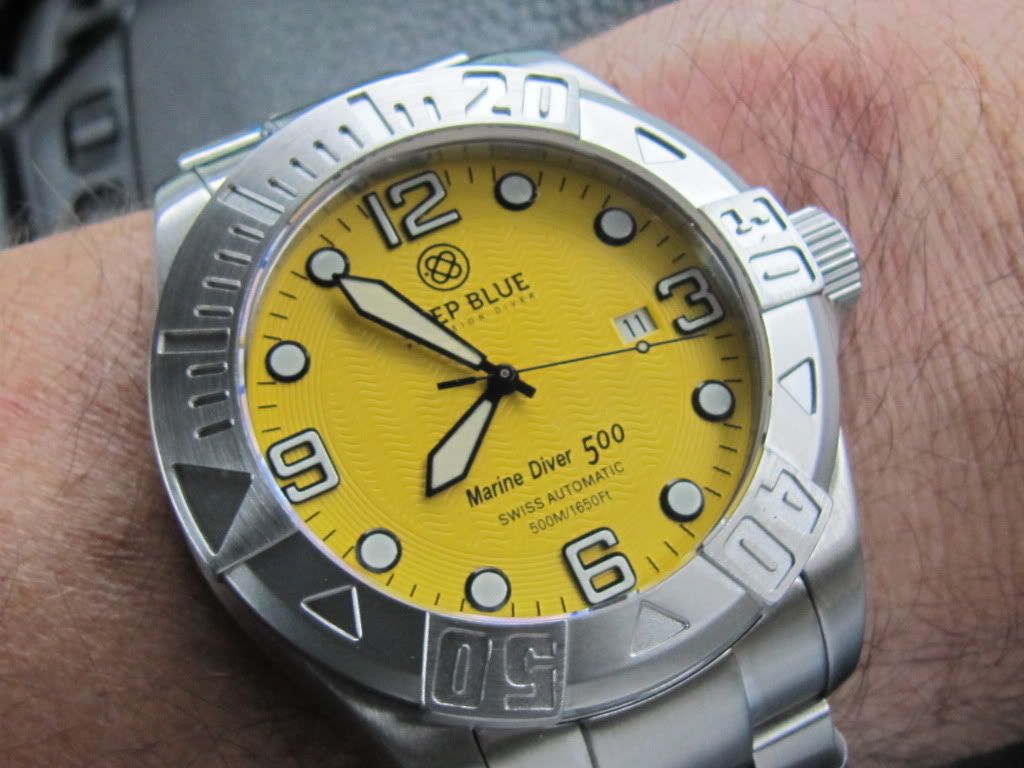 Crown was easy to work, very smooth without drama setting the time, or the date wheel. I credit this to the movement, which is the workhorse Swiss ETA 2824 Automatic w/ 25 Jewels, which is 25 Jewel movement and an honest $60 will buy you a new movement these days. I like a three hand watch far more than a Chronograph so this works well for me. The Minute hand sweep is smooth, not jerky or does not stumble as some movements do.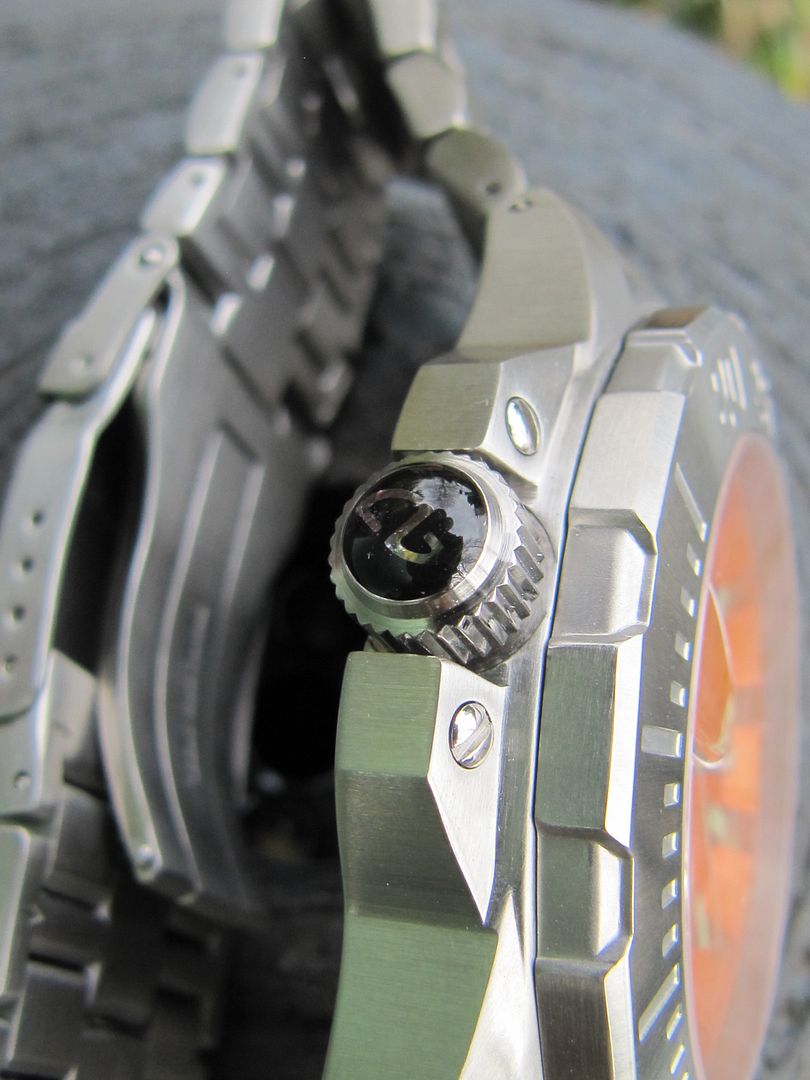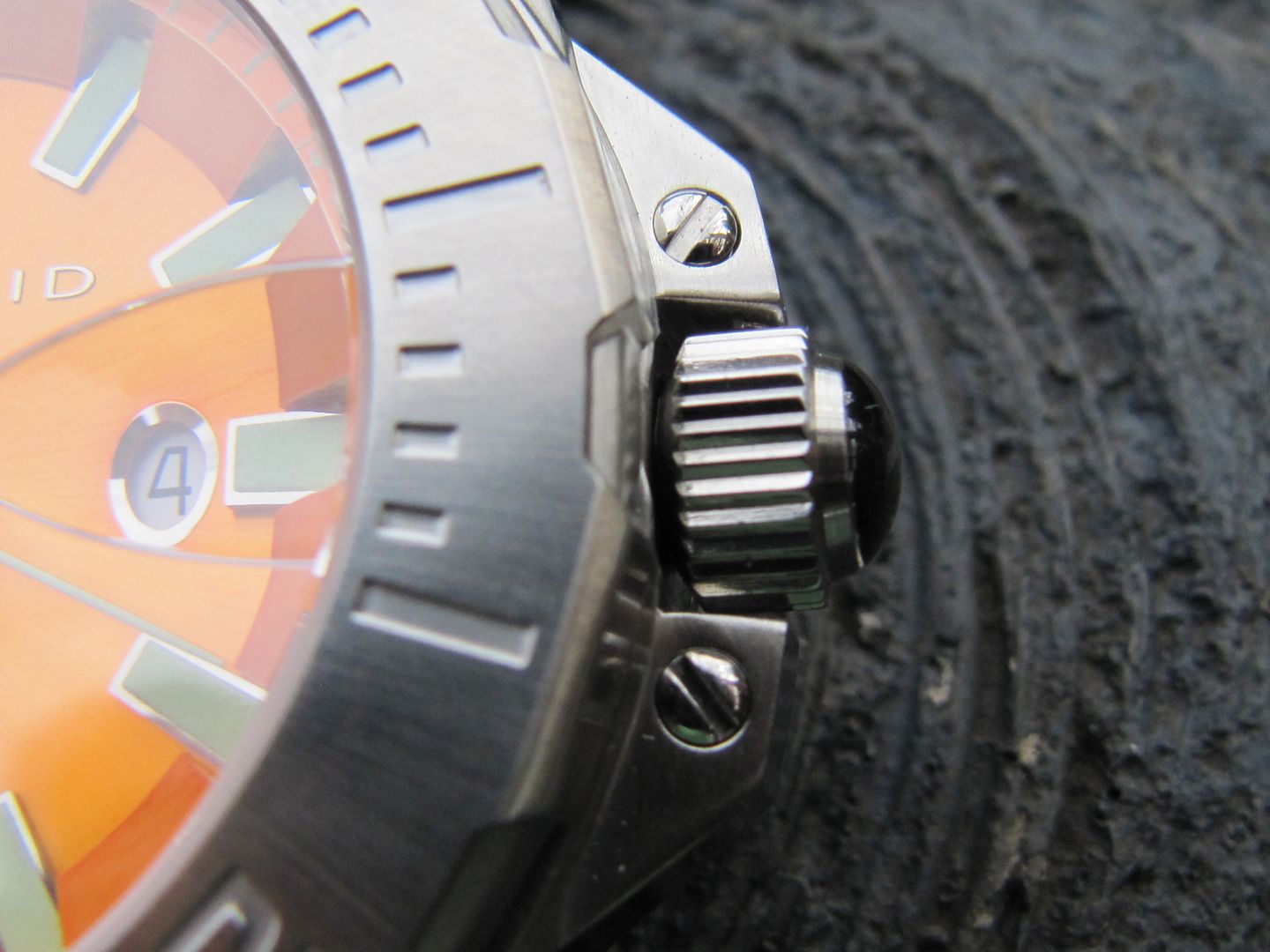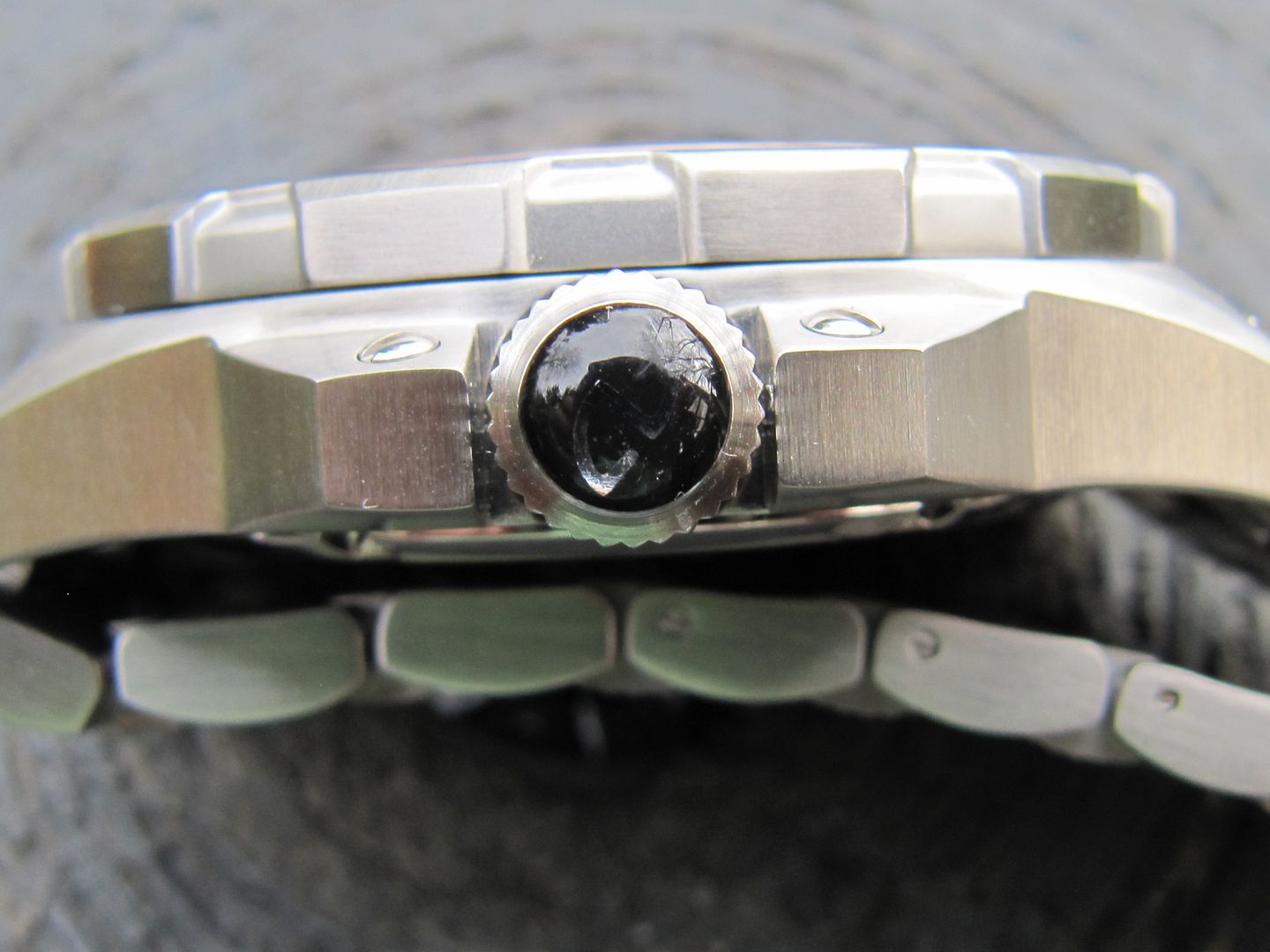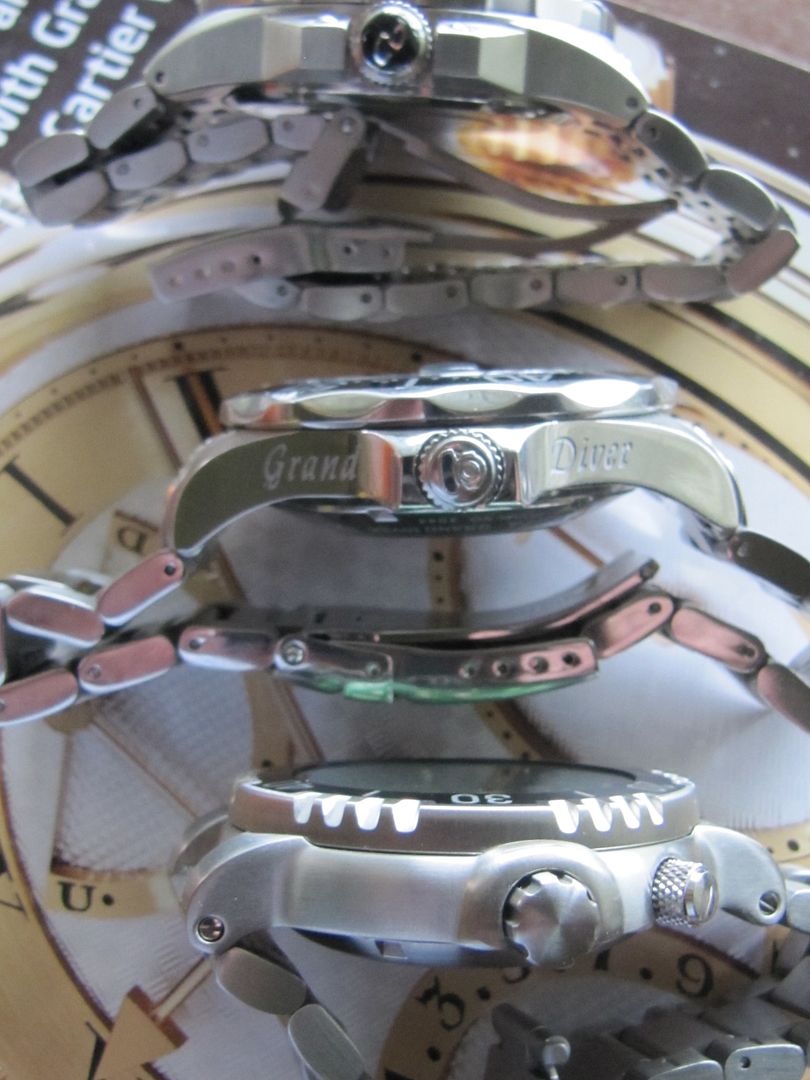 A sapphire crystal as befits a dive watch and nice lume.
My one complaint is the bracelet on this. I do not like it so it will be swapped out for more to my liking. This strikes me as a concession to fashion rather than function. I would also like to see this on Rubber which is something I will look into in the future. A lot of ability to adjust this bracelet though. Micro adjustments and half links made this easy to size. A generous amount of bracelet also. I have a measured 8" wrist (no big deal, just using as a reference point) and there is room in this for a large wrist. Solid End links are also a selling point for me.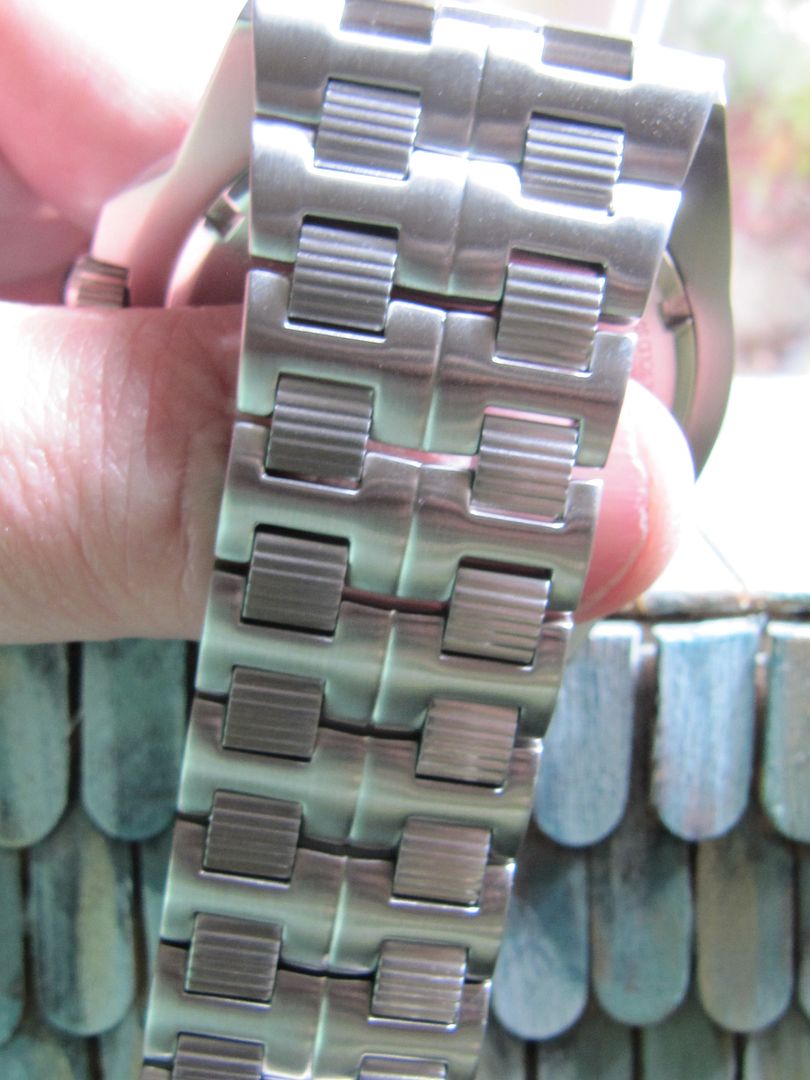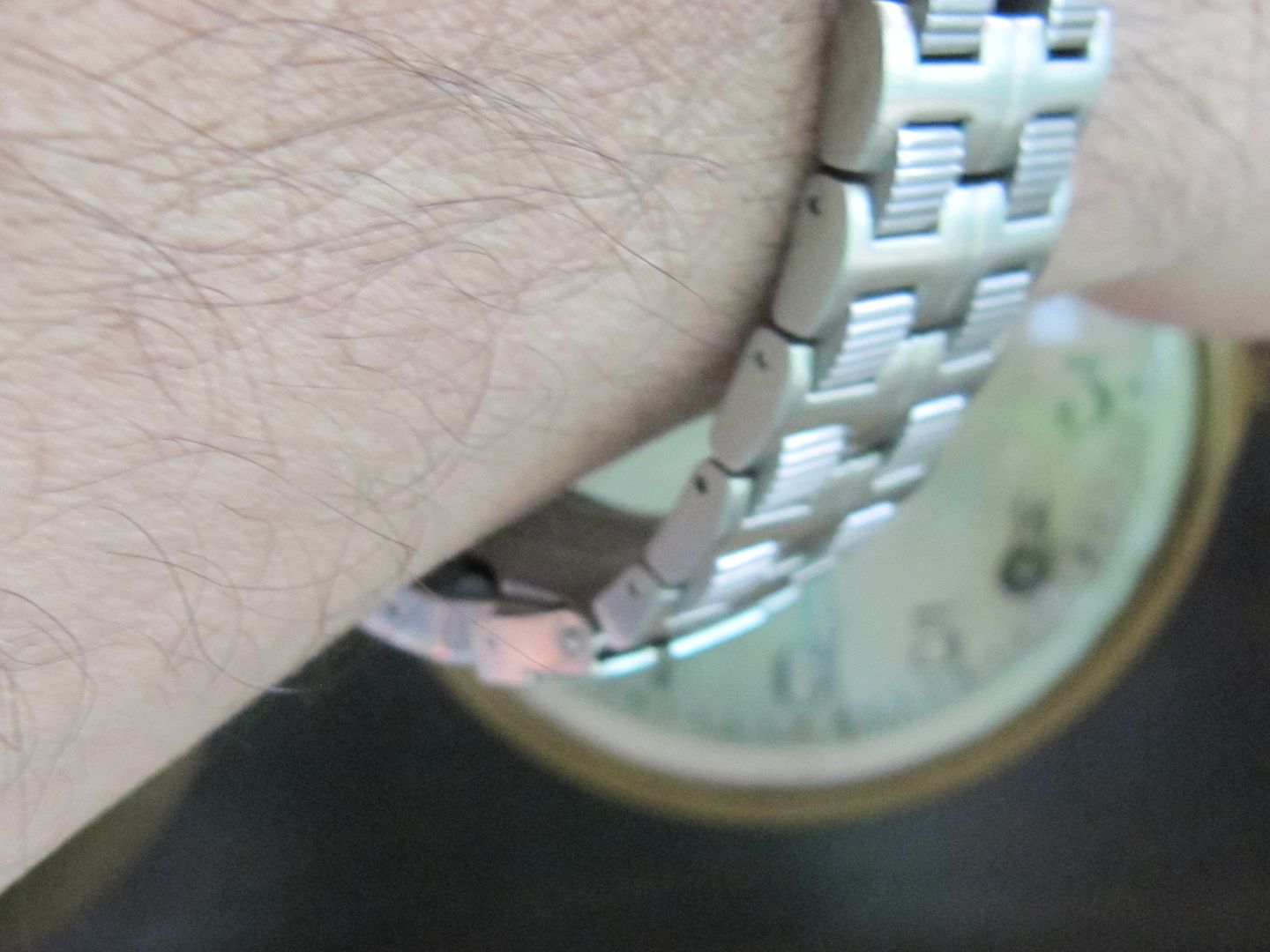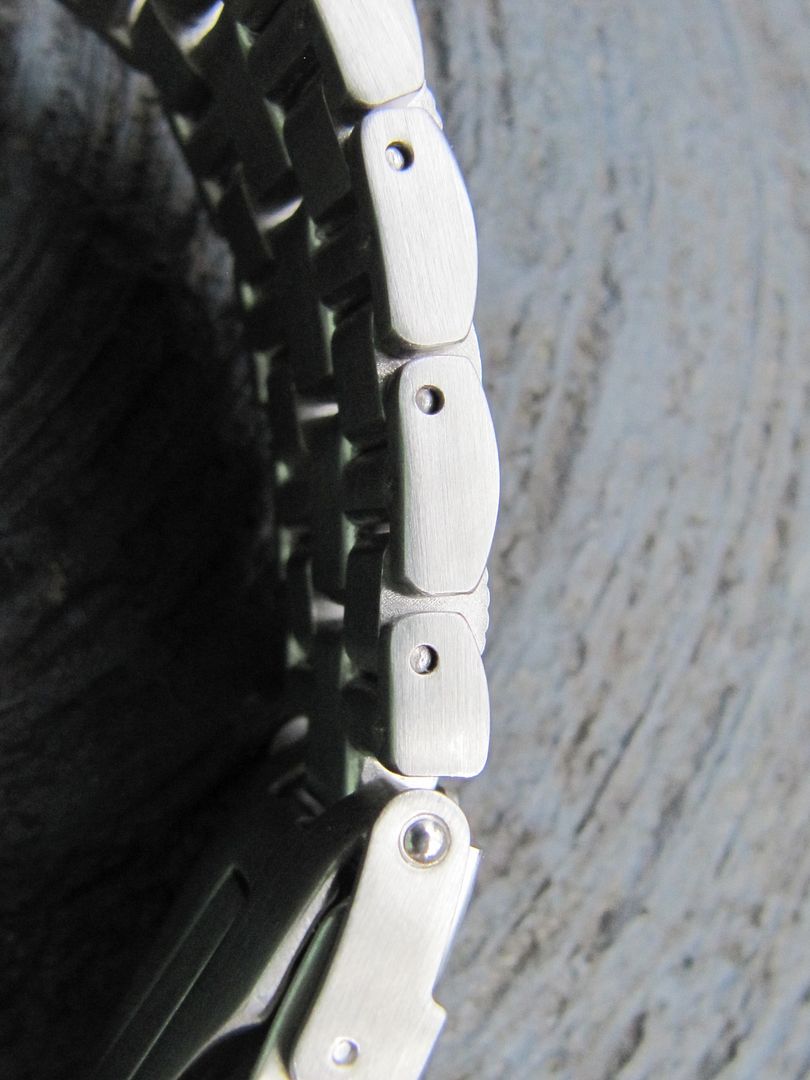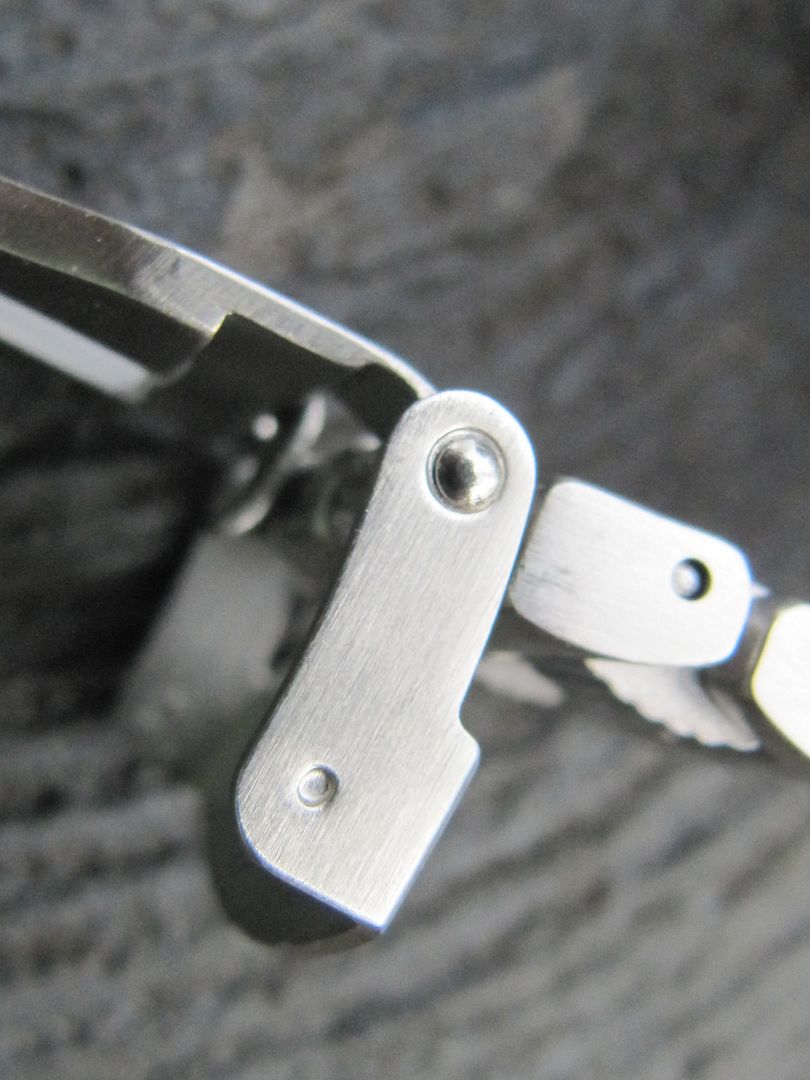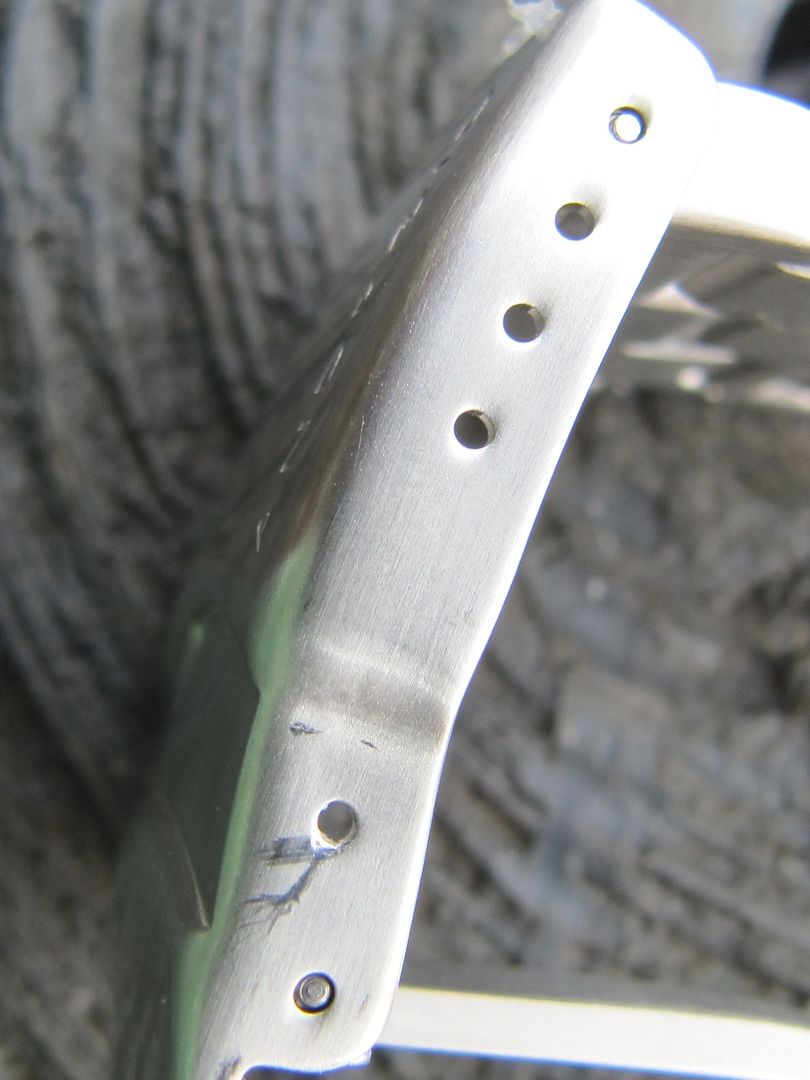 Compared to Deep Blue 1000 Meter and Invicta Grand Diver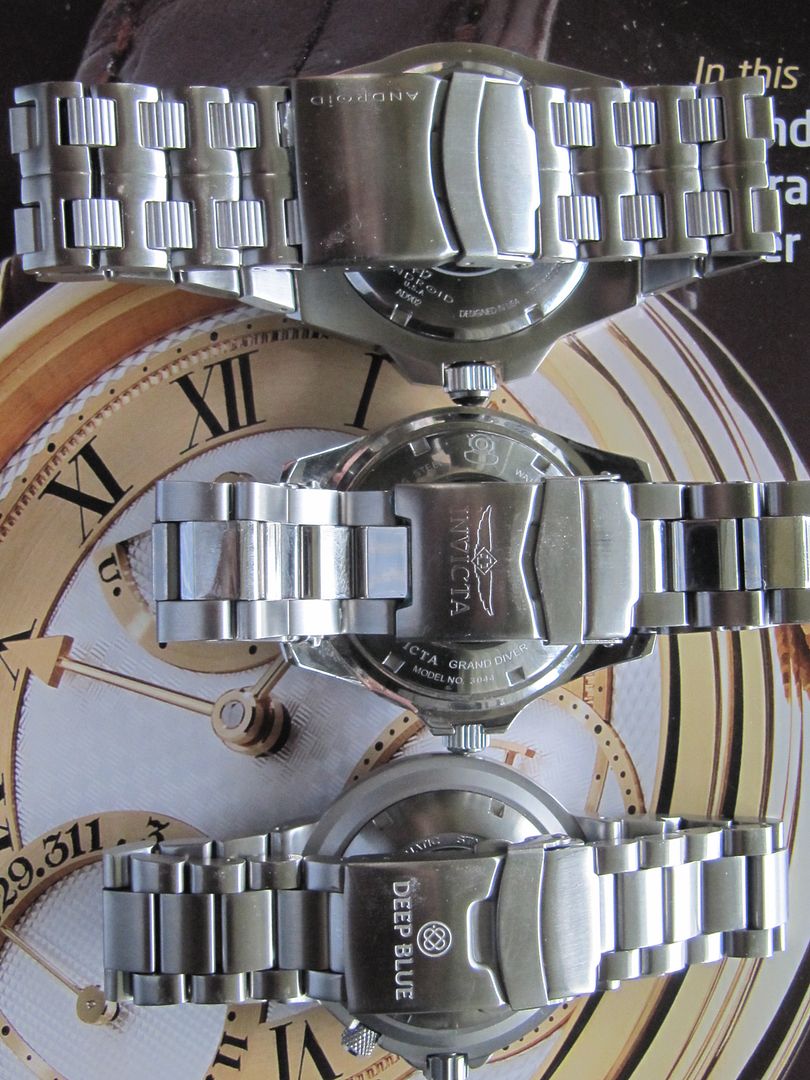 Exhibition case back shows the ETA Movement and before anyone sends me an email, I had the case back opened by my watch guy who some in Salem also know and use. The movement is a REAL Swiss ETA 2824. Not a Swiss parts, nor Swiss/Asia.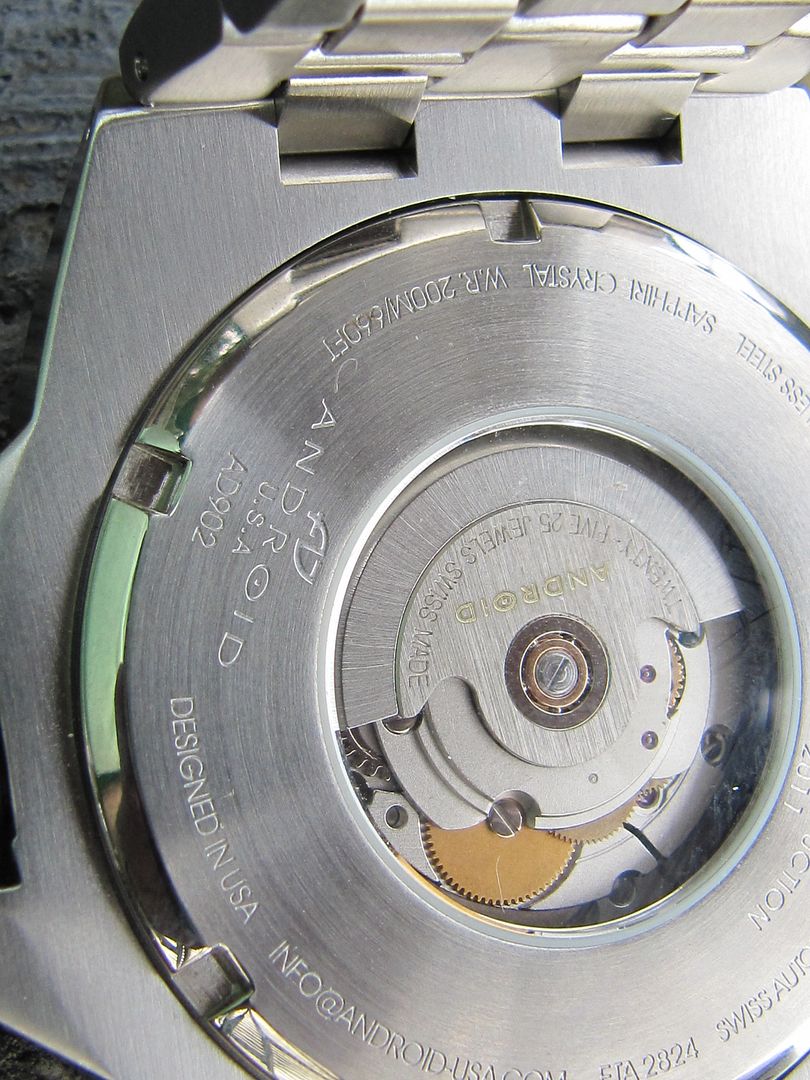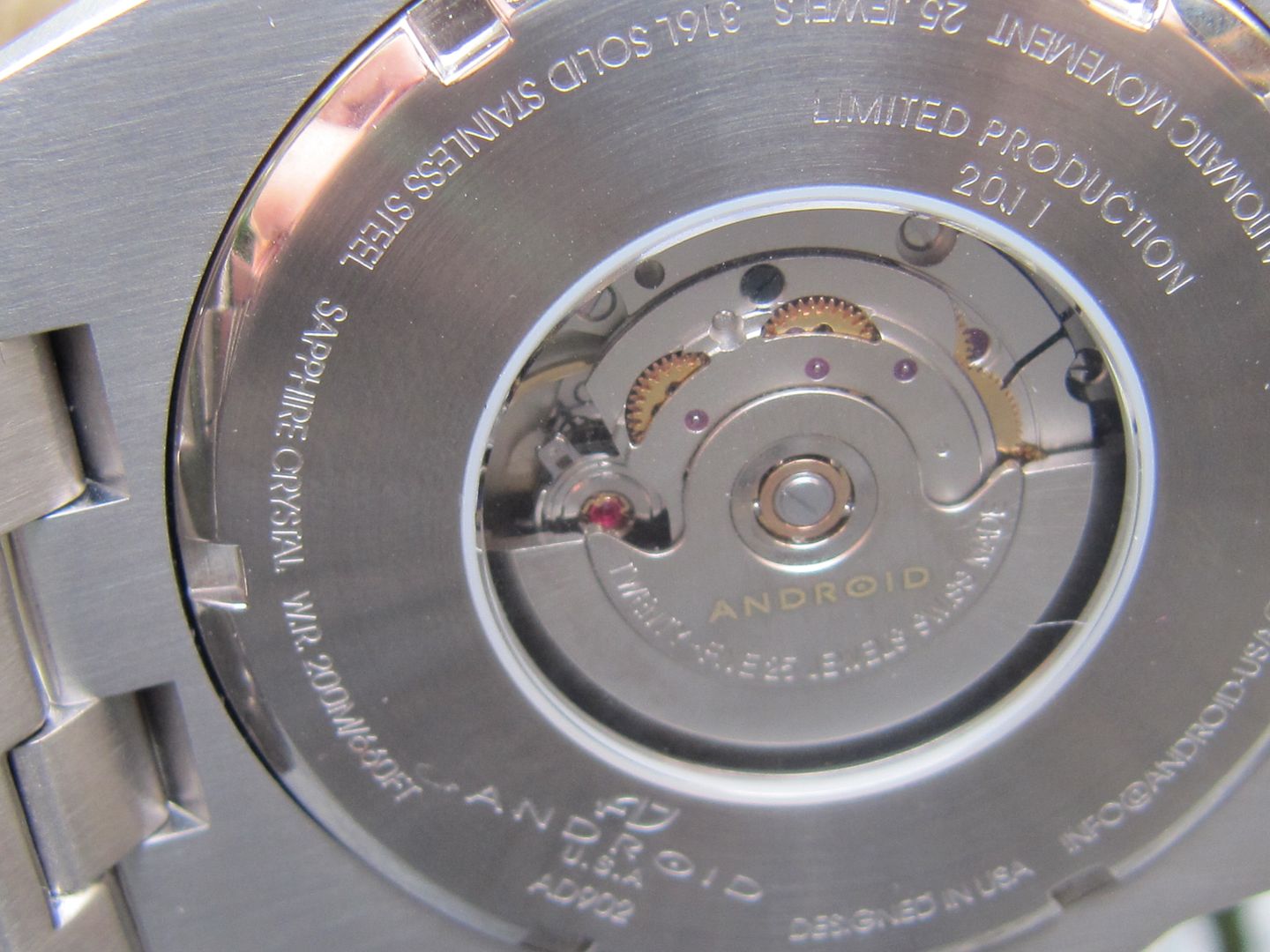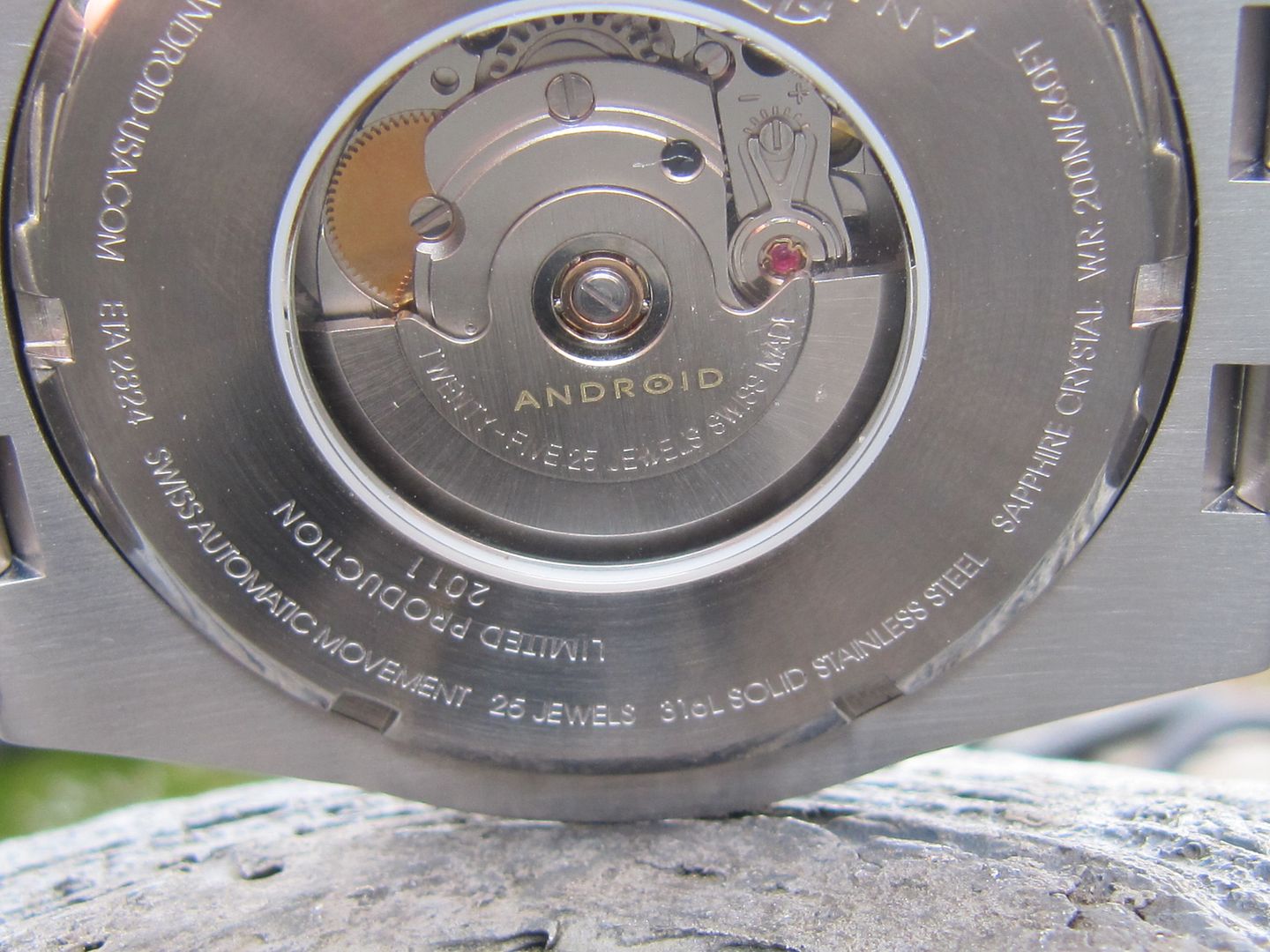 The dial is easy to read and the lume ( sorry no lume shots) is excellent. The Cyclops over the date is great for people like me who hate to wear reading glasses while wearing the watch on shore.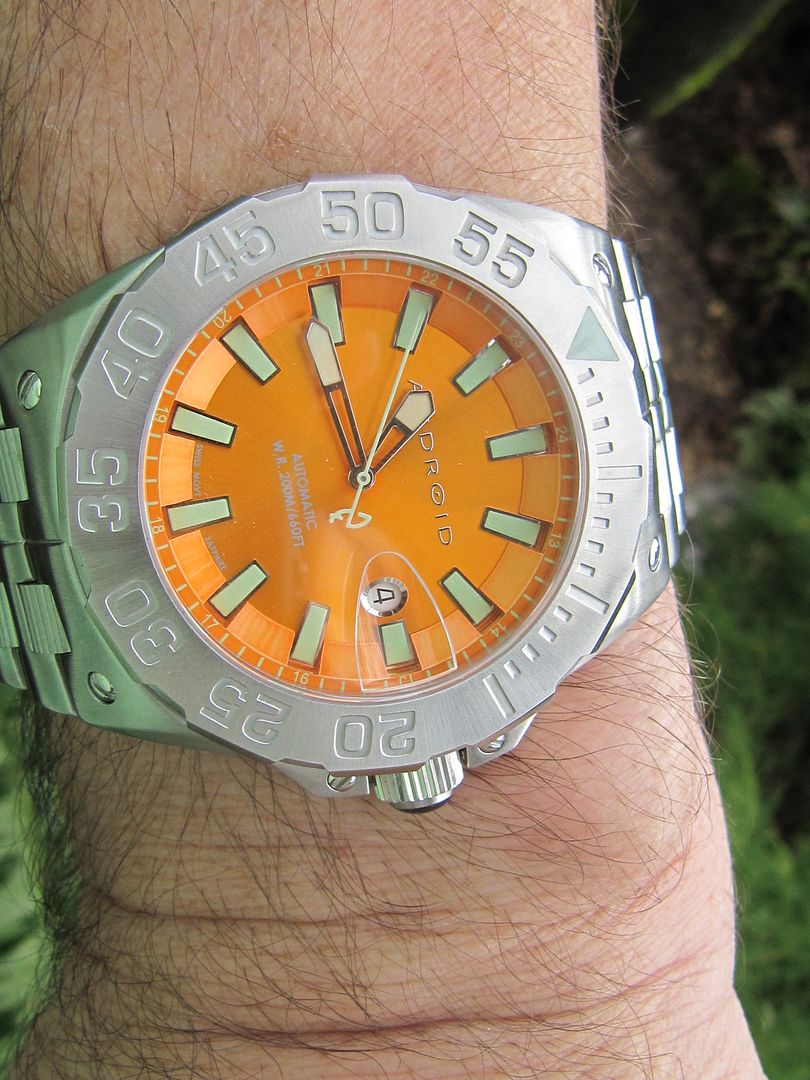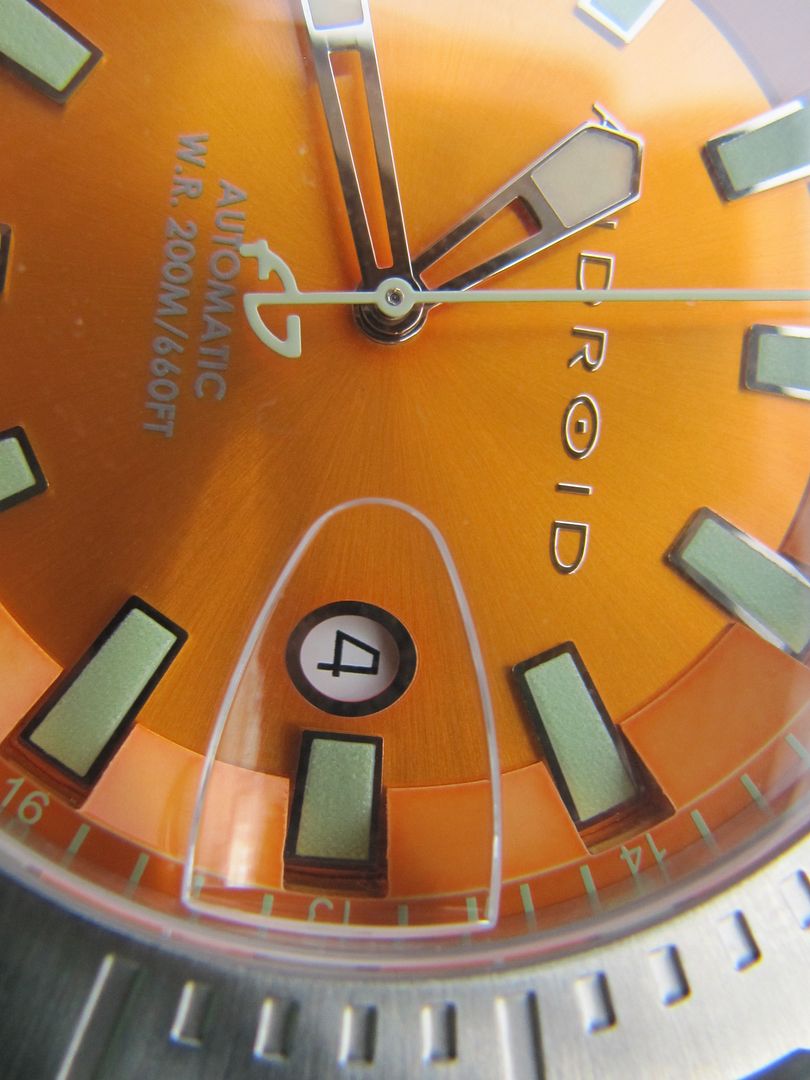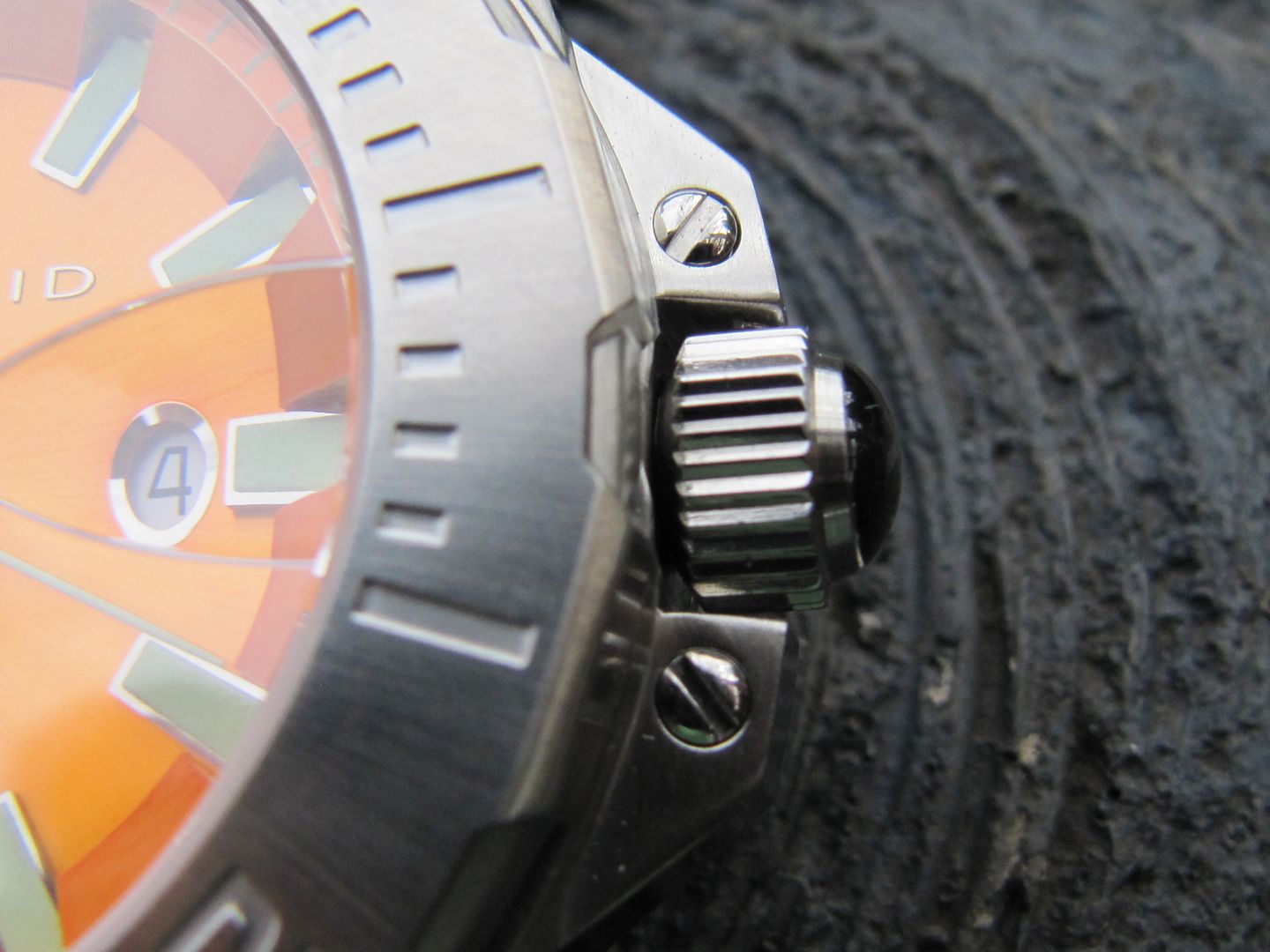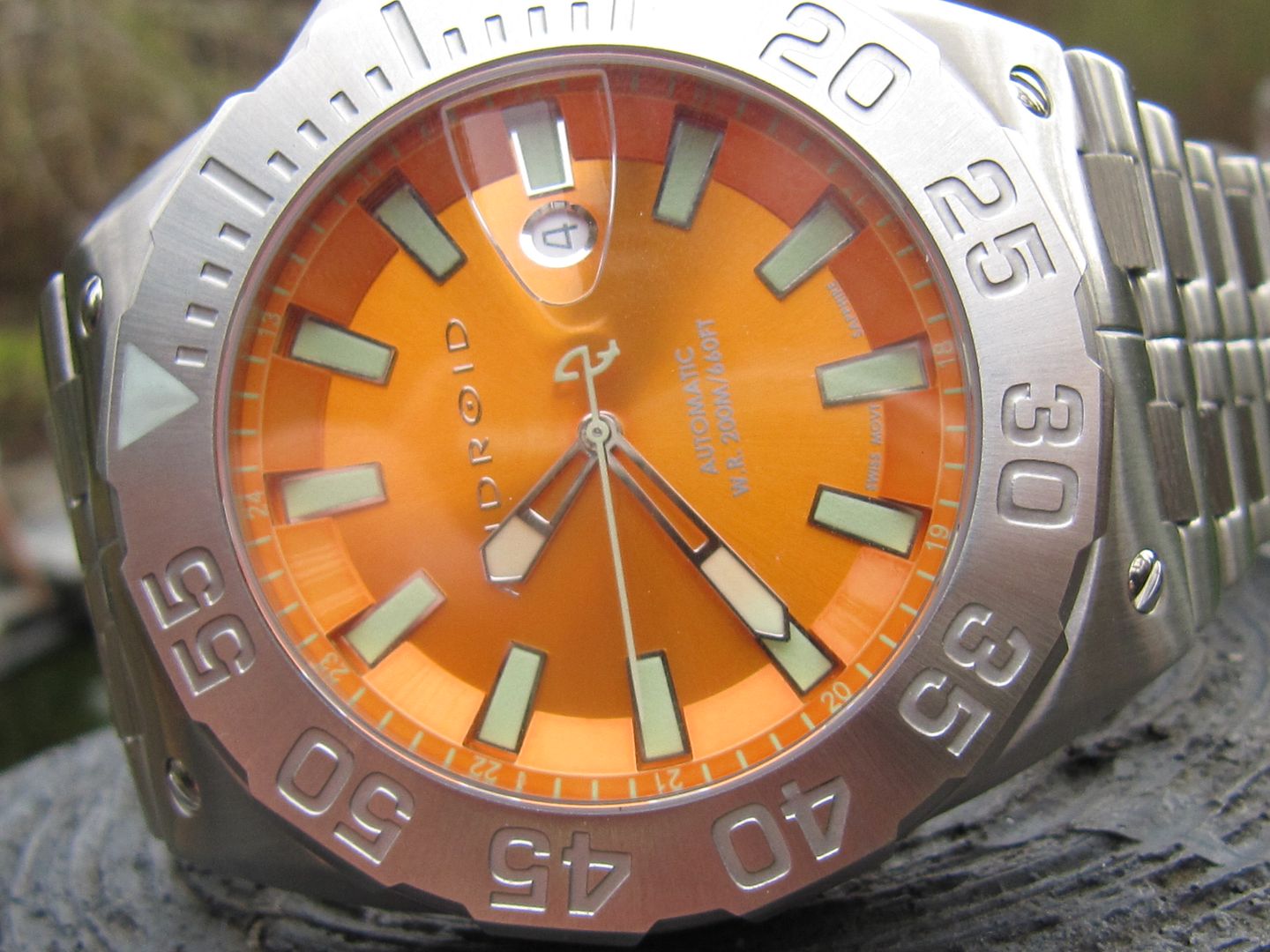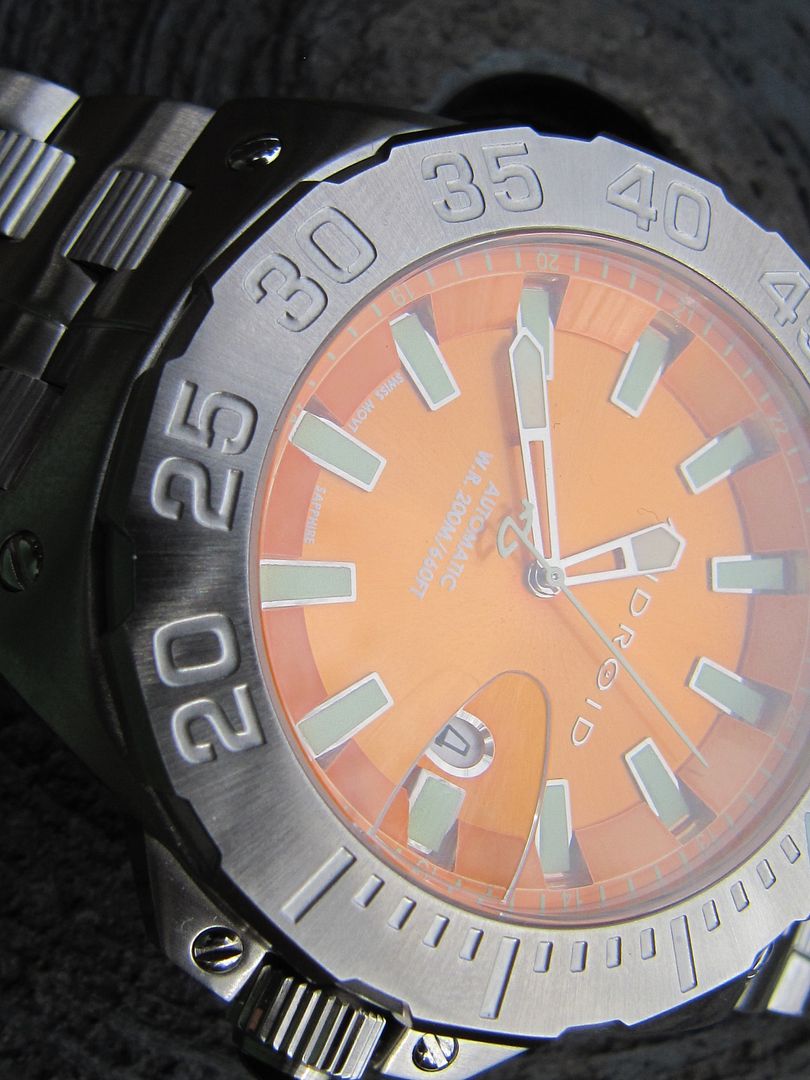 Conclusion on the watch above, a keeper which I have worn for several days since it arrived. For the price point of $238.00 this was a steal IMHO. For those who need them, I think there were value pays on this one (?) Compare this to other offerings out there in this price range or $250-$400 and see what you find outside of Seiko and a few other Asian brands. Compare this to the current crop of watches sold on cable venues and this comes out heads and shoulders above many of those offerings. I would like to see this is a Green or Yellow, Sun Ray not required, so I can wear this to Autzen Stadium. I also like the Black version of this watch. A tip of the hat to Wing and Android for offering this watch at the price point is sold at with a SWISS movement.
• Movement: Swiss ETA 2824 Automatic w/ 25 Jewels
• Crystal: Sapphire
• Crown: Screw Down
• Clasp: Deployant
• Case Measurements: 48mm
• Water Resistance: 20 ATM - 200 meters - 660 feet
• Warranty: Two year limited warranty provided by Android.
Last edited by
Anonymous
on December 29th 2011, 9:07pm, edited 3 times in total.
1946-2006

"Your heart was warm and happy

With the lilt of Irish laughter

Every day and in every way

Now forever and ever after."