Administrator
Posts: 3455
Joined: June 12th 2011, 10:00pm
Location: Daytona Beach
Contact:
Joking around with Conjurer over a couple PM's, I decided to do this with his concept.
The man on TV told to!!!
Part one of the series is the Android Powerjet 9100 it has the newer 9100 Miyota movement is the reason I pick it to start.
In this series I plan on buying and mostly borrowing what they sell on TV. I going to try to stay in 100-300 range. Android is a brand I have never owned so this was a first for me. I had heard that Wing made a decent product. Let me start with the movement which to be honest was the best part of the watch it kept good time +2 seconds in 24hours. The 9100 has day, date, month and power reserve which worked pretty well. Miyota has been gaining ground with the 9000 series movement and is starting to be used in a lot of watches that used ETA movements.
We all talk about fit and finish on watches. This one area that could have used a lot more attention. The edges seemed like they just came out of the C&C. Polish and brushed areas needed to be finished better. This takes me to the crown which to be honest was the biggest pile of smoking dog shit I have ever seen. It has a screw down crown no big deal pull on it and I thought it the stem was about to pop off.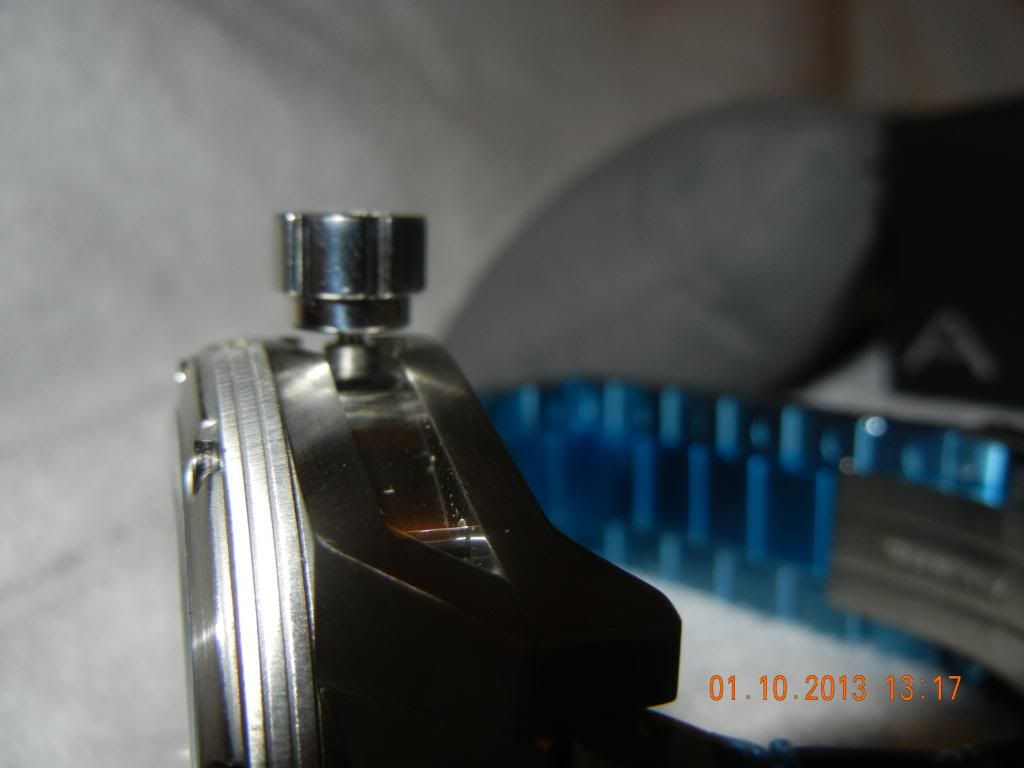 Then you come to the size. Let me start by saying I have an 8 1/4" wrist and that I stay under 48mm. This watch is a few mm over my size limit at 50mm. The thing with large watches that I don't understand is the thickness. The Powerjet comes in at a whopping 19mm which is almost 3/4 of an inch thick. To anyone that says this isn't a Clown watch look at the pics and honestly tell me that it looks good, I bet you can't.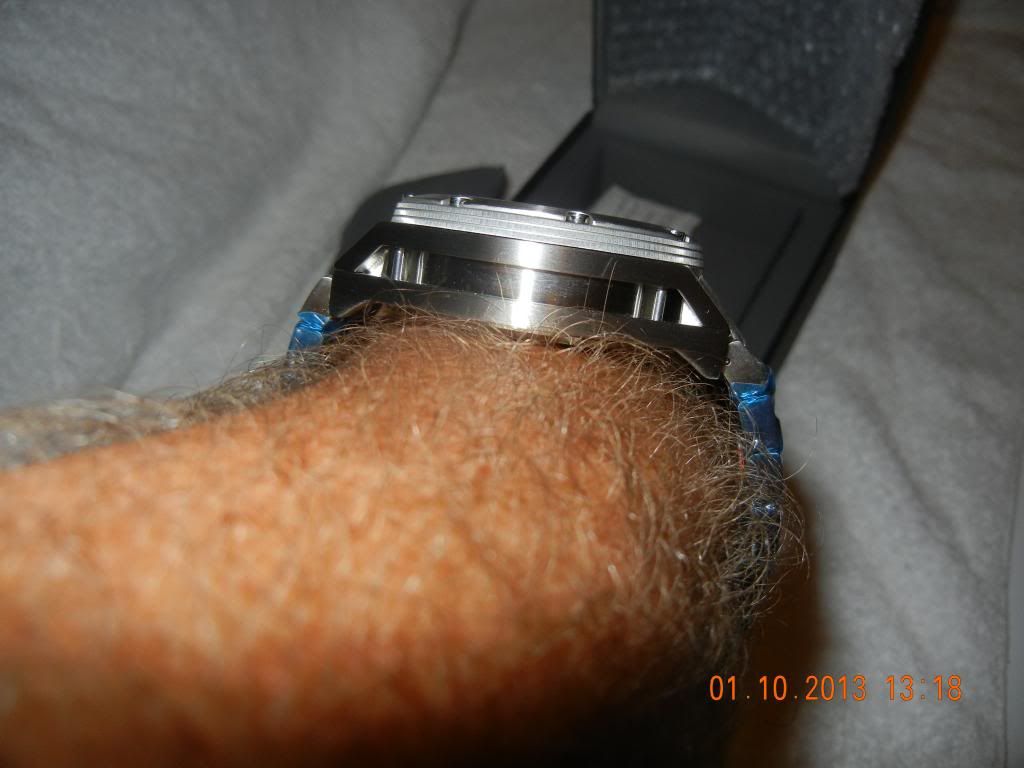 Conclusions for Part 1 for the Powerjet 9100
Movement was the best part of the whole watch.
Size only if it was 45 and 14mm.
Fit and Finish less than desirable.
In conclusion lot of other TV watches that need some time to be gone over Part 2 coming soon.
To disarm the people is the best and most effective way to enslave them. George Mason