Watchlord WIS
Posts: 1280
Joined: February 17th 2012, 11:00pm
Location: US Southwest
Contact:
Picked up the 2012 Ball Skindiver this weekend. I wasn't looking for it, but when it was shown to me I fell for it. I tend to be an impulse guy and rely on first impressions. And my first impression was this watch was different and I liked it. This is one of Ball's tributes to the 60s/70s divers but I really didn't care about that. What initially attracted me was the slender middle case and lugs which gently hugged the wrist despite a rather large and robust case back. I was taken by the raised bezel. And I really fell for the complex bracelet, which is just amazing – sturdy and somewhat heavy at only 2.5mm thick, no taper from the 20mm lugs, 11 rows of links, each set of links is independent and move freely (nothing is a welded link here)and at about 5mm per it hugs the wrist and gives the watch an effortless wearing feel. I liked the fact that the lumed numbers on the ceramic bezel seemed oversized, I loved the tritium paste filled hour markers, and I even liked the oddly asymmetrical day and date apertures. The lume, both tube based tritium on the dial and hands and whatever they are using on the bezel (reactor grade uranium it seems!), is terrific in low light and complete darkness. The bezel is firm and sure, without any play at 120 clicks. At 41mm it seems larger.
Mostly I liked that the watch shouted "Tool watch" and "I'm different, love me or hate me, I don't give a rip." And that is pretty much this watch – a divisive pot stirring design. I've read apoplectic rants (from people looking at pictures, not inspecting the watch) about the size of the bezel lume, the crazy day and date windows, the facts that the bezel sits up high and overhangs the case by about 1mm, the "cheap" clasp design (it is not at all), and the over-sized crown. Of course all of those design features are functional features for a dive tool watch. As for the whacky day/date, it is used on several other Ball models. Not sure I "get it," but it doesn't bother me and I enjoy something different.
At about $2500, I picked up mine for a fair piece under 2, out the door. And after 5 days, it is dead balls on +/- 0 secs/day.
My complaint – some A/R for Chrissake
.
Below some fairly weak cell pics taken during unscheduled break at work yesterday.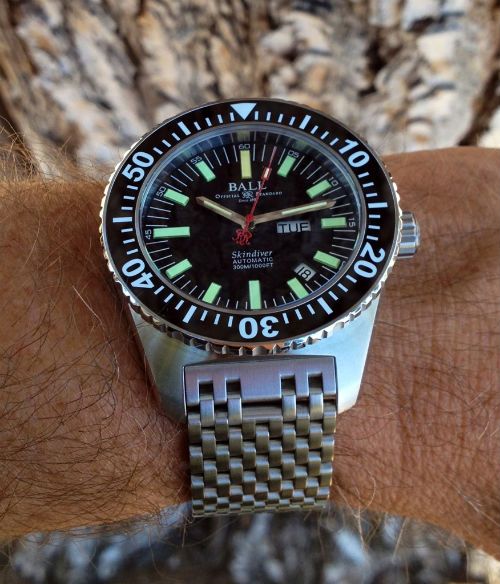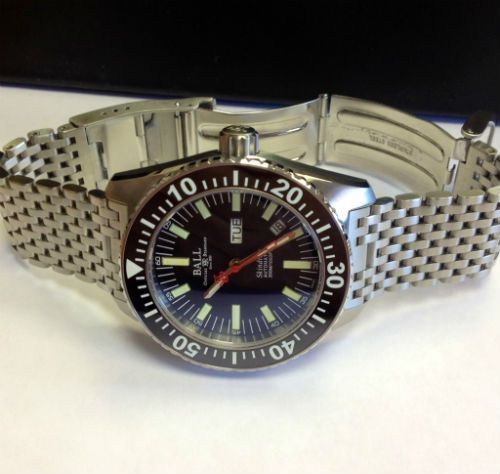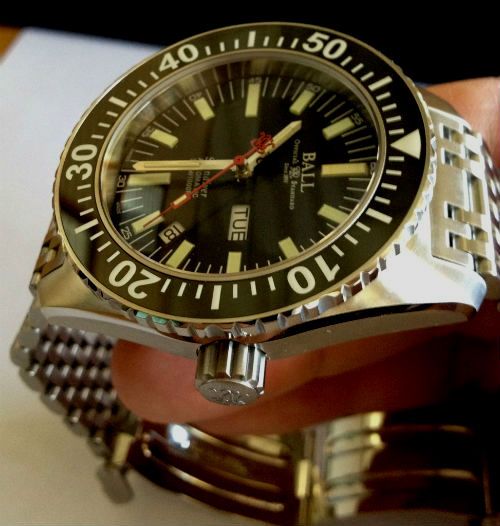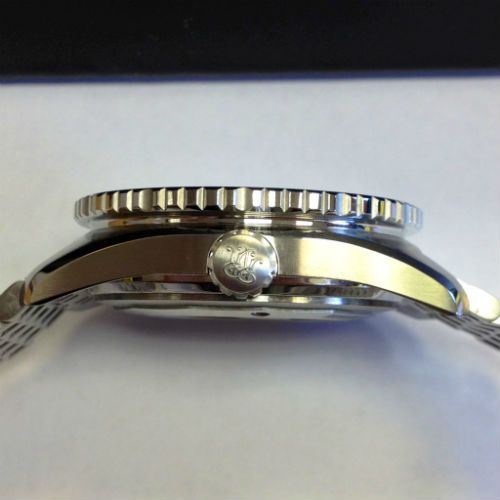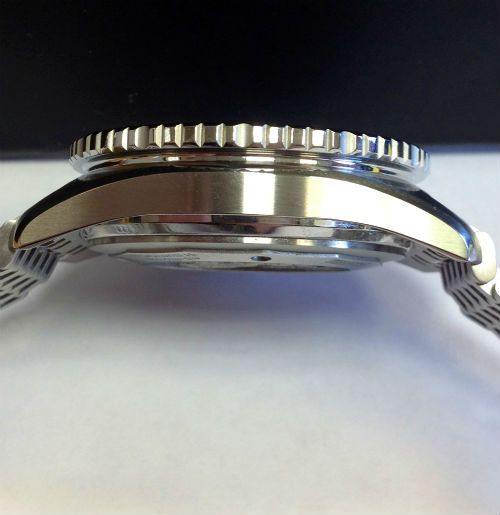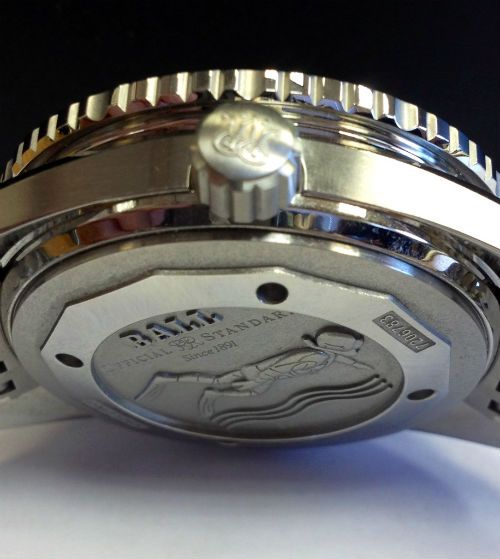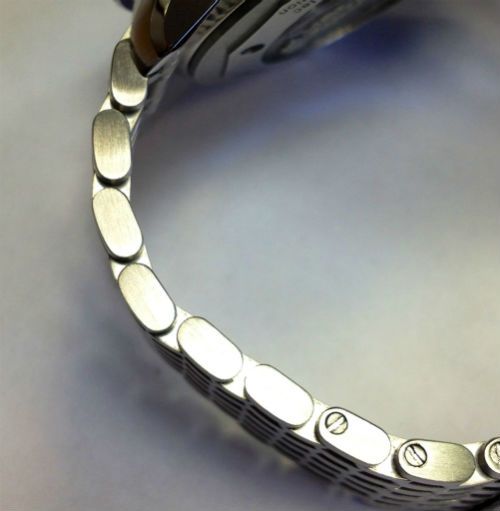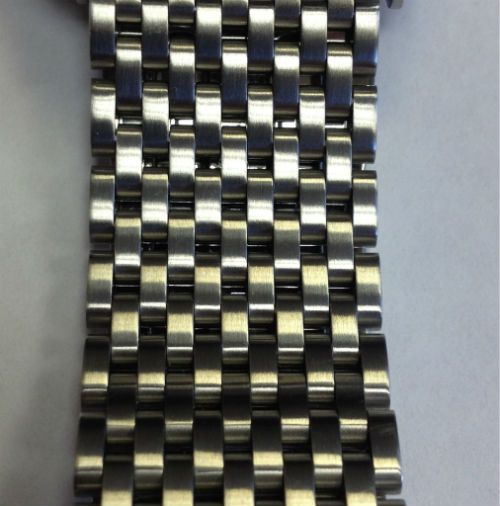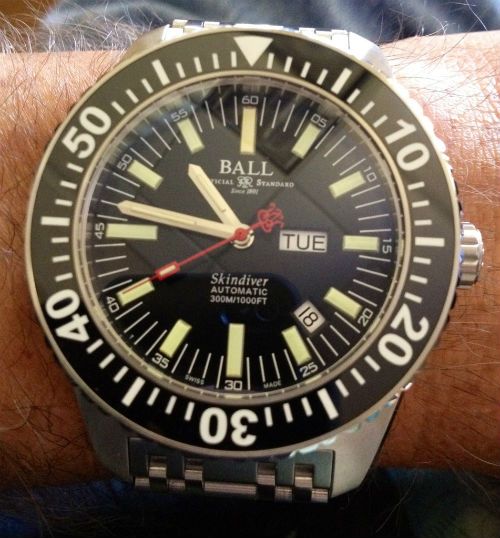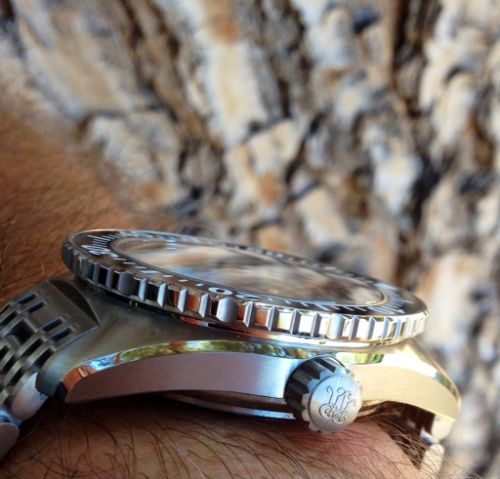 It's a disease.