Watchlord WIS
Posts: 1280
Joined: February 17th 2012, 11:00pm
Location: US Southwest
Contact:
[color=#000000][font=Times New Roman]Well here are my brief thoughts – (1) I wish they had the SS version of this watch in 40mm available because I am leery about gold plating. It looks fine and the video someone posted indicates 15 micron plating. We will see.
(2) It is a surprisingly nice watch for the price - $1150 retail; I paid under $800 on Amazon. Simple and well done. The dial is pretty amazing really. Under a loupe the hour chapter ring has a very fine guilloche which to the naked eye just gives it a slight satin finish. I don't know why the date window looks a bit messed up in these pics – it is quite perfect to the naked eye and under a loupe.
(3) This is one with a straight 2824-2 ETA, not one of their manufacture movements. Nothing special there unless you get your rocks off over a gold plated rotor. I don't, but to each his own peccadilloes. At 24 hours it is running balls on +/- zero seconds, so nicely regulated. It winds a wee bit rough, not bad, but the hands move and set without a bit of play, unlike some of my much more expensive pieces.
(4) The strap looks nice but I'm concerned the croco layer is thin and a bit brittle. I do not think this one will stand up to much. I will pop a couple hundred for a Camille Fournet, which will round it out nicely.
(5) I wish they had made the Index model a bit smaller – really like the look of that one, but I don't want a dress watch at 53mm lug to lug. Mine is 44mm lug to lug.
[/font][/color]




[color=#000000][font=Times New Roman]6) Overall, it seems FC has very good QC. Quite a nice niche they found and I really enjoyed listening to their story and philosophy.
http://www.youtube.com/watch?v=dwJQN4DBeHk&feature=colike
I would not hesitate trying out one of the manufacture models and indeed one may be right around the corner, but definitely SS. Pretty cool little company making crazy affordable watches in classic Swiss watch designs.
[/font][/color]
Some crappy pics –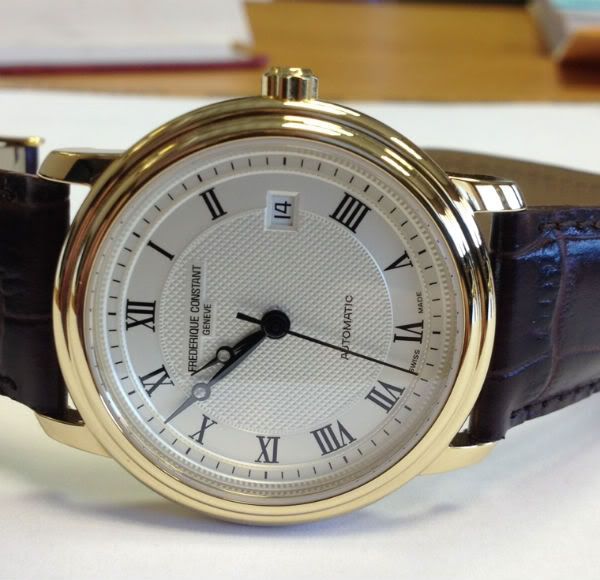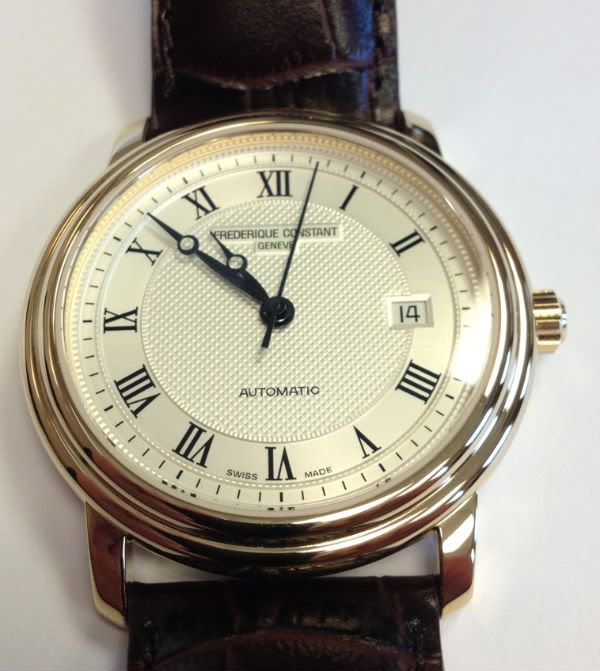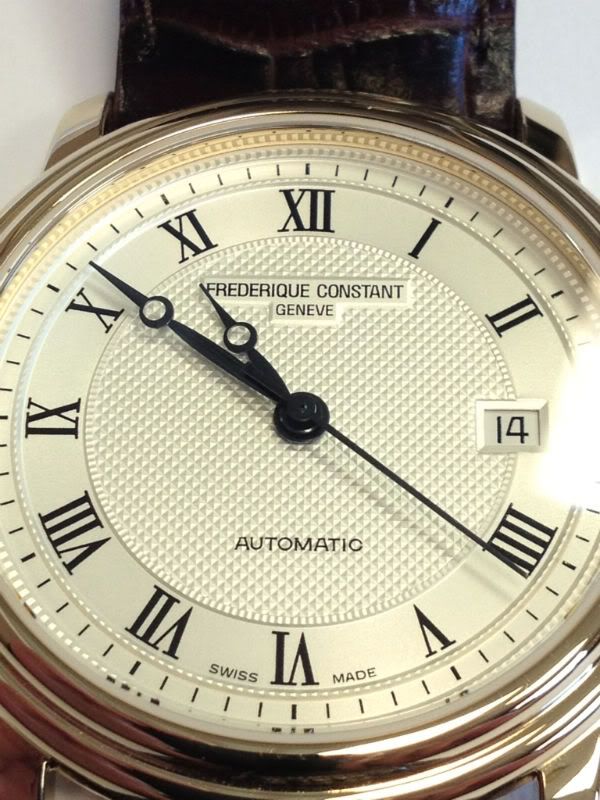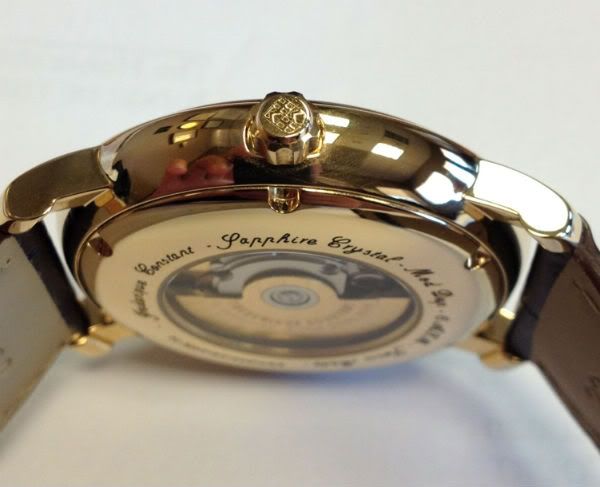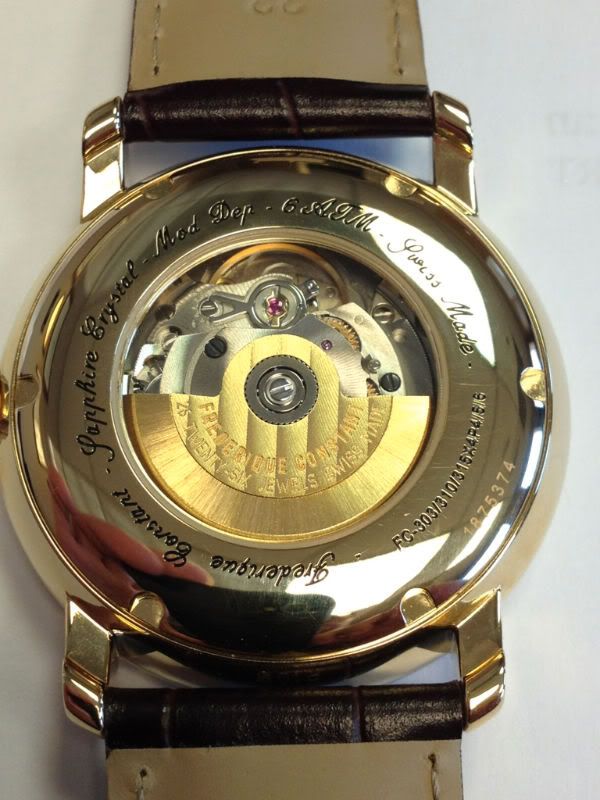 It's a disease.