Founder
Posts: 46158
Joined: December 16th 2009, 11:00pm
Location: Oregon, Thanks for visiting! Now go back home!
Contact:
I have heard a lot of good things about the Stowa Seatime and Pro Diver over the last couple of years. I was unable to find a Pro Diver for review but I did pick up two versions of the Seatime, one on rubber and the other with a bracelet.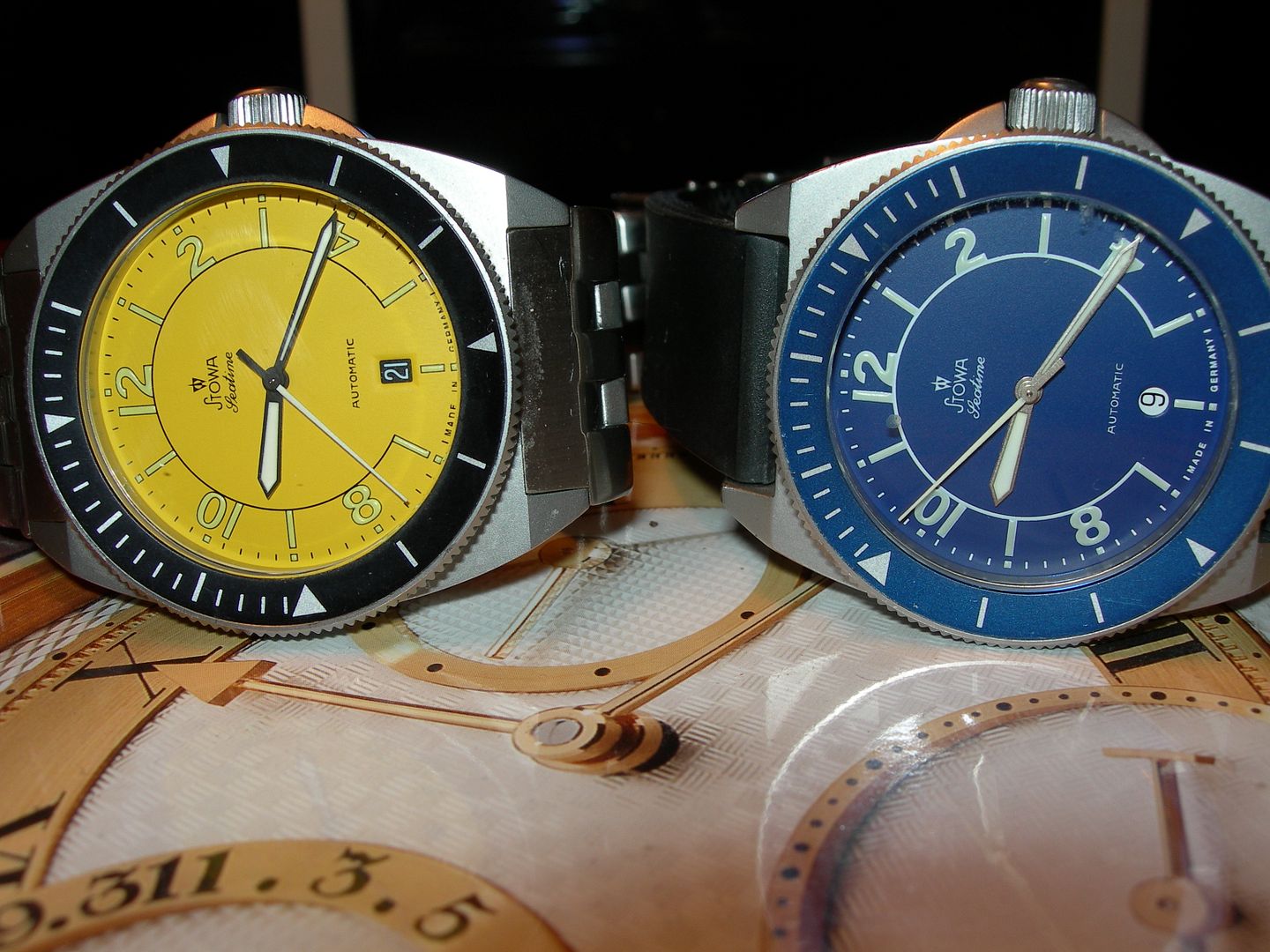 First off let me say I am not a big Dive watch fan, preferring a nice three hand dress watch or sports watch. When the watches arrived from the seller I was surprised to see how fast I liked the yellow dial with Bracelet. The Blue dial did not catch my attention very much but that may be due to my being an Oregon Duck Alumni and a yellow dial would fit right in at Autzen Stadium.
I admit I am impressed with the Seatime. A simple, clean three hand watch with an uncluttered dial. No frills with this watch, just a workhorse made to do a job which is the way it should be.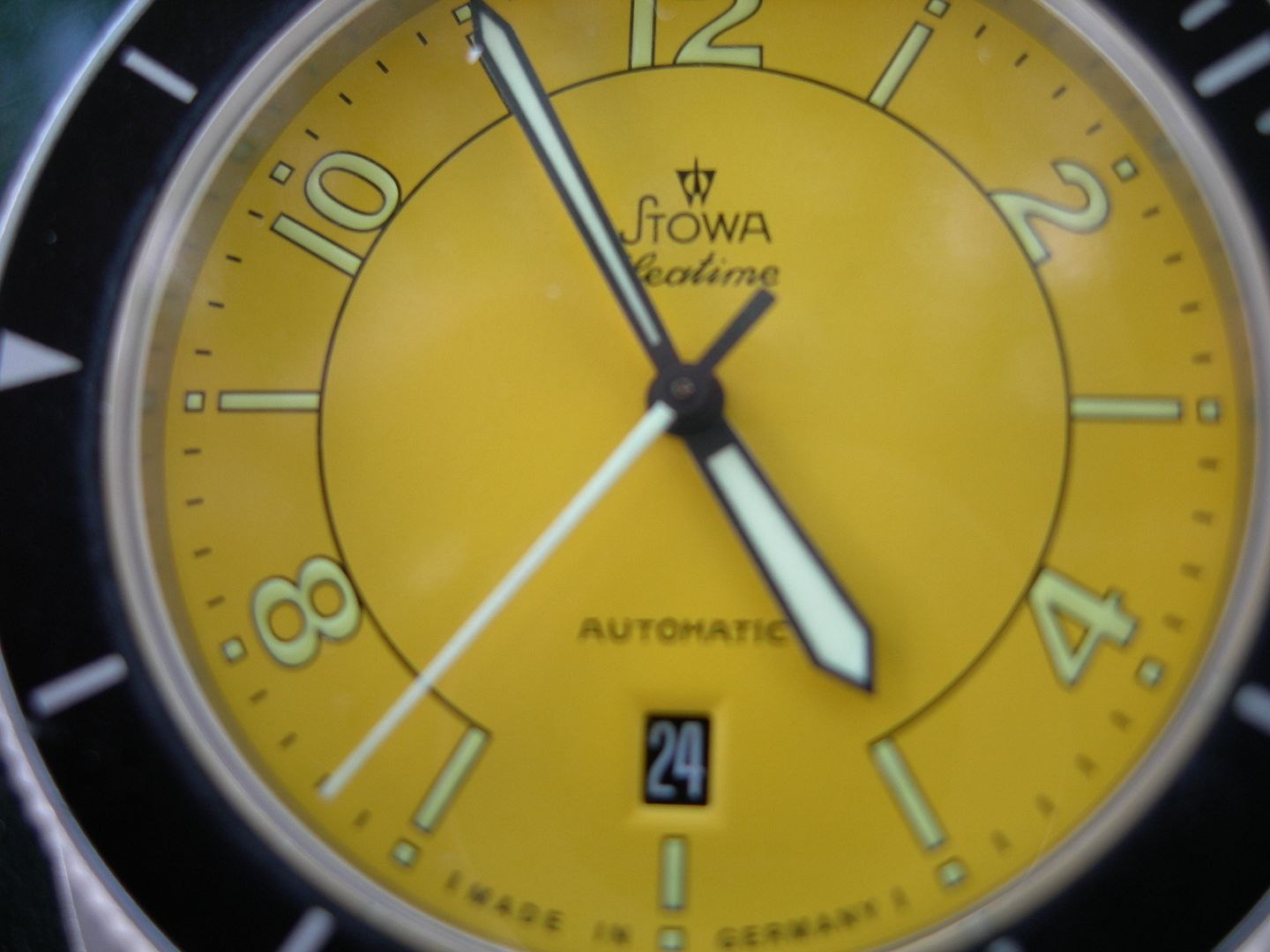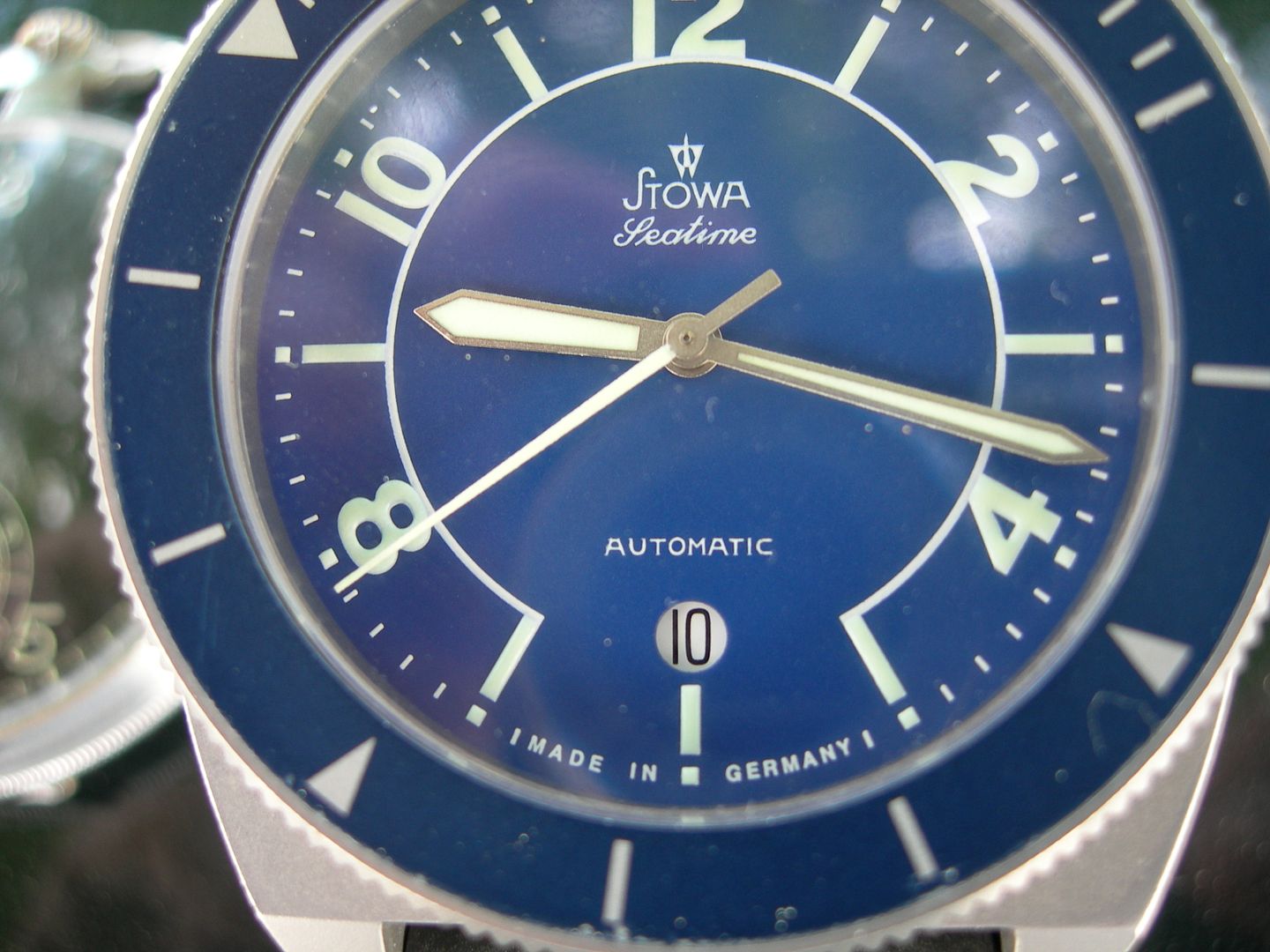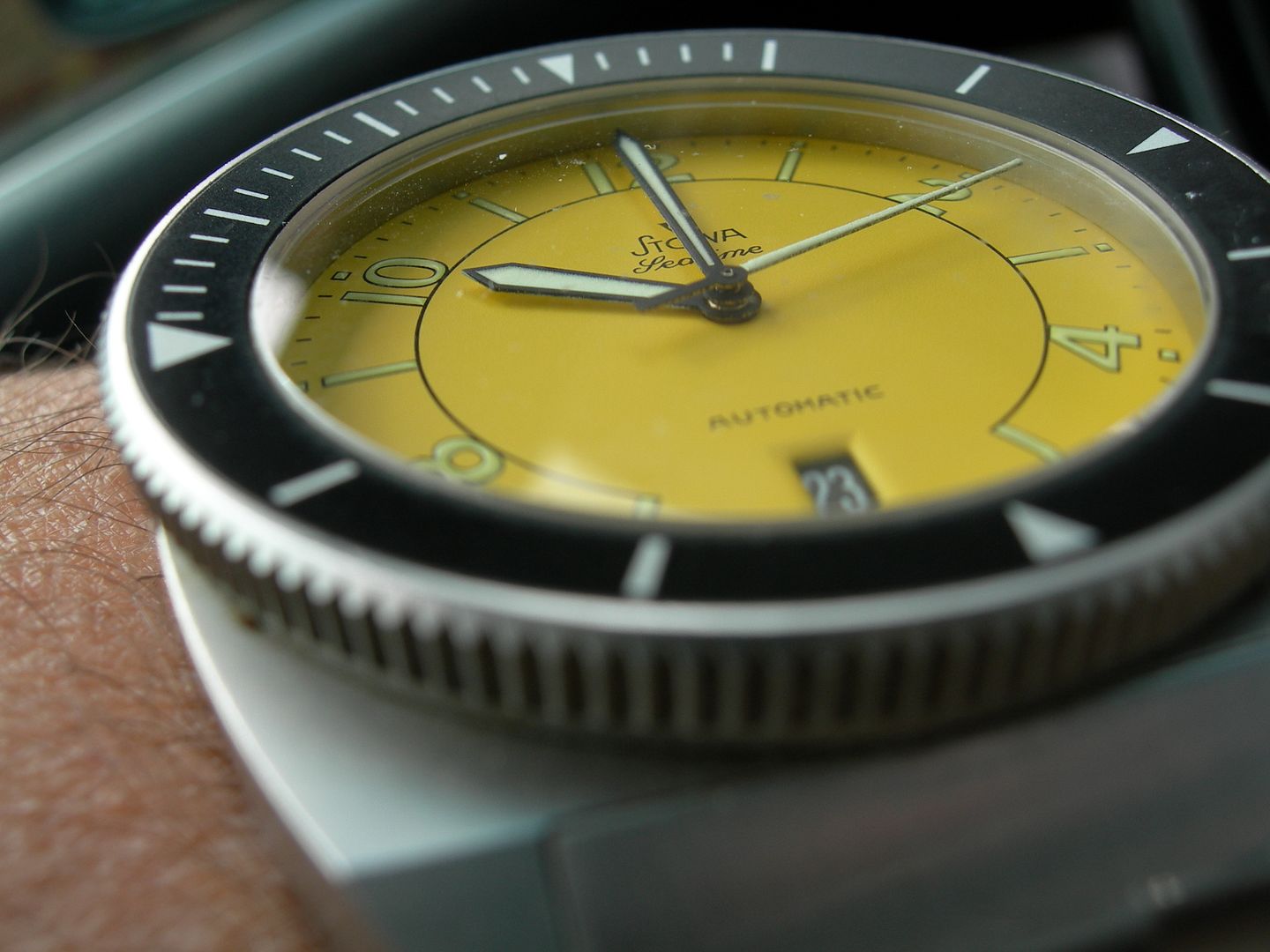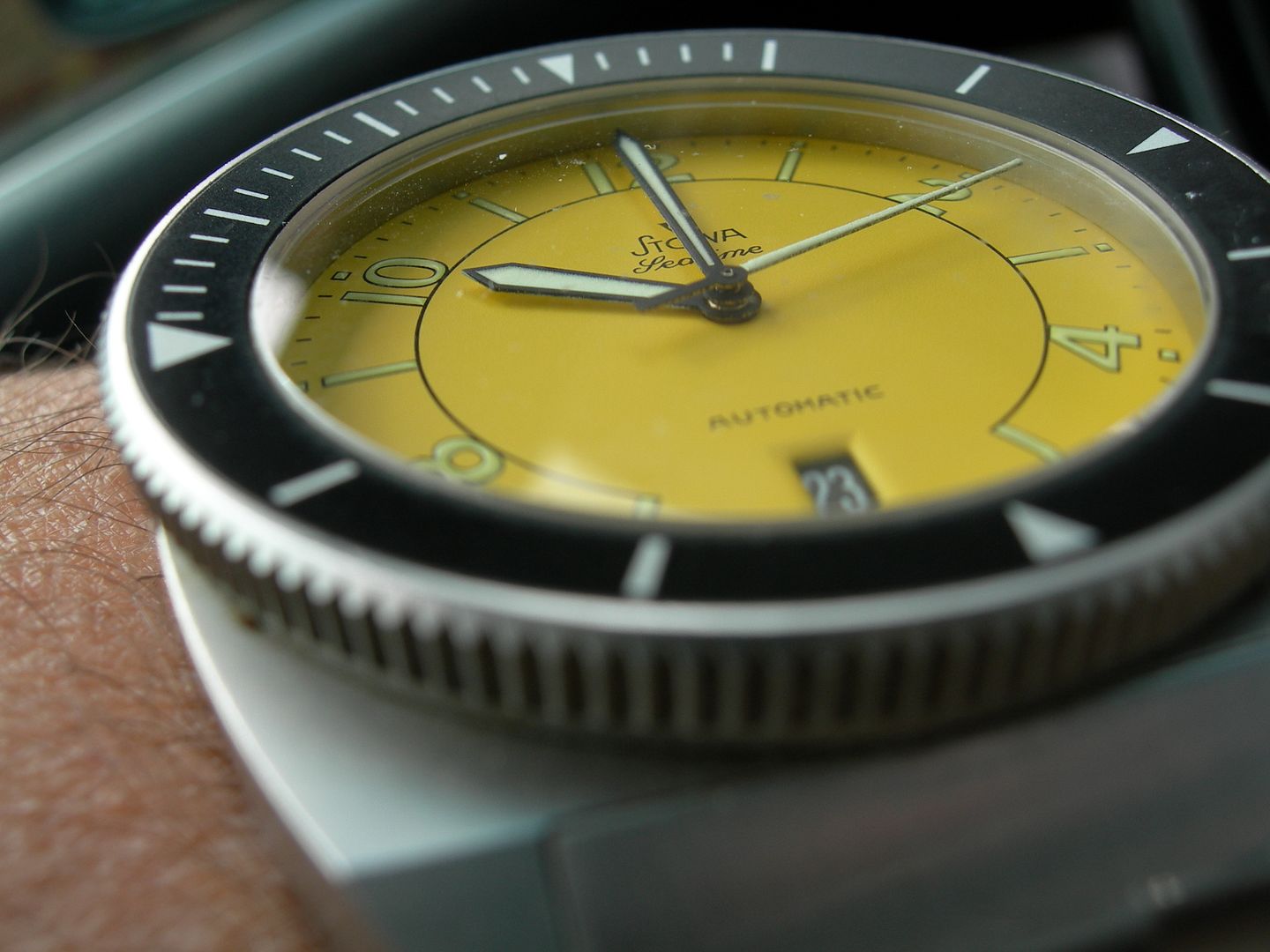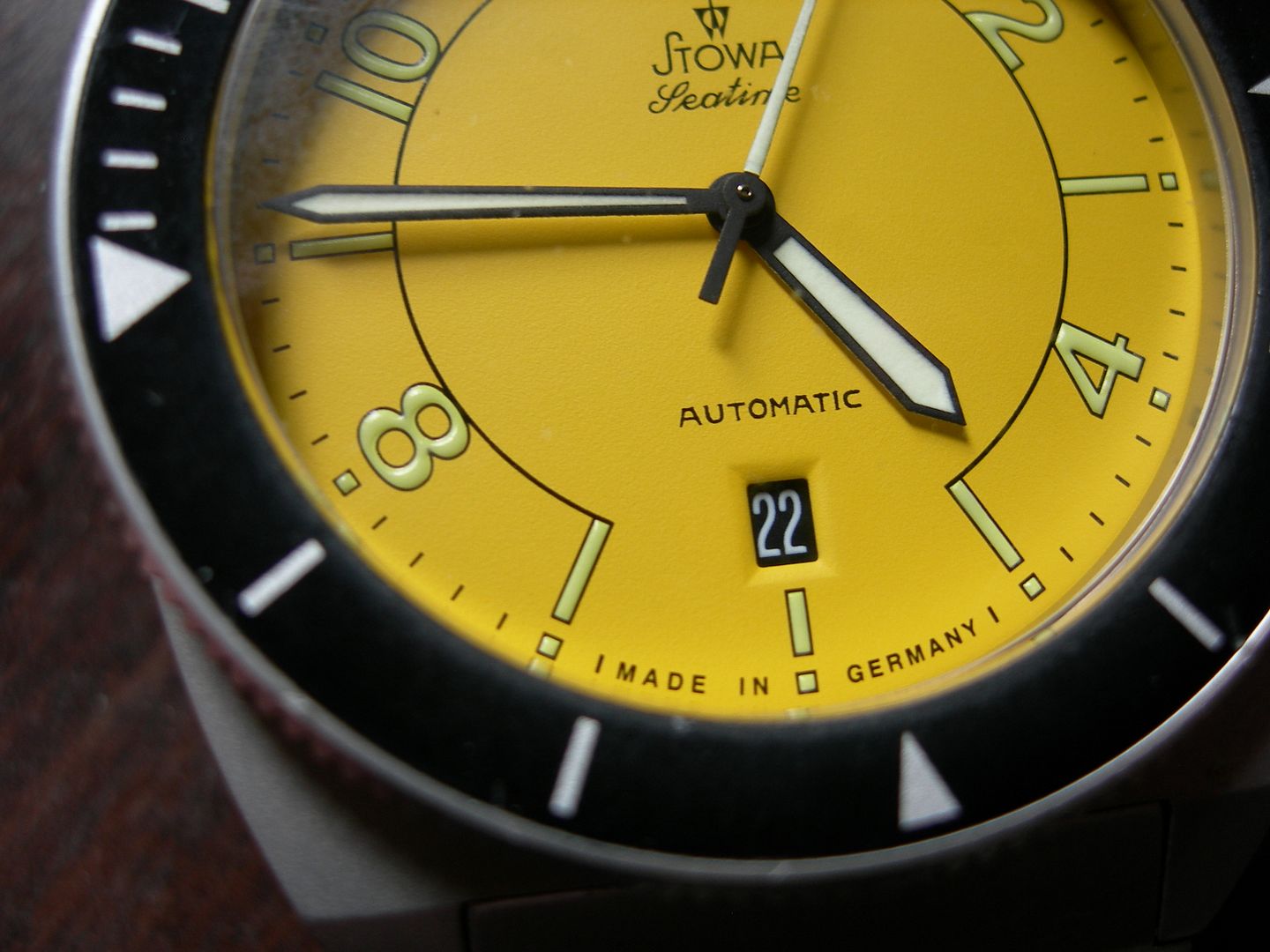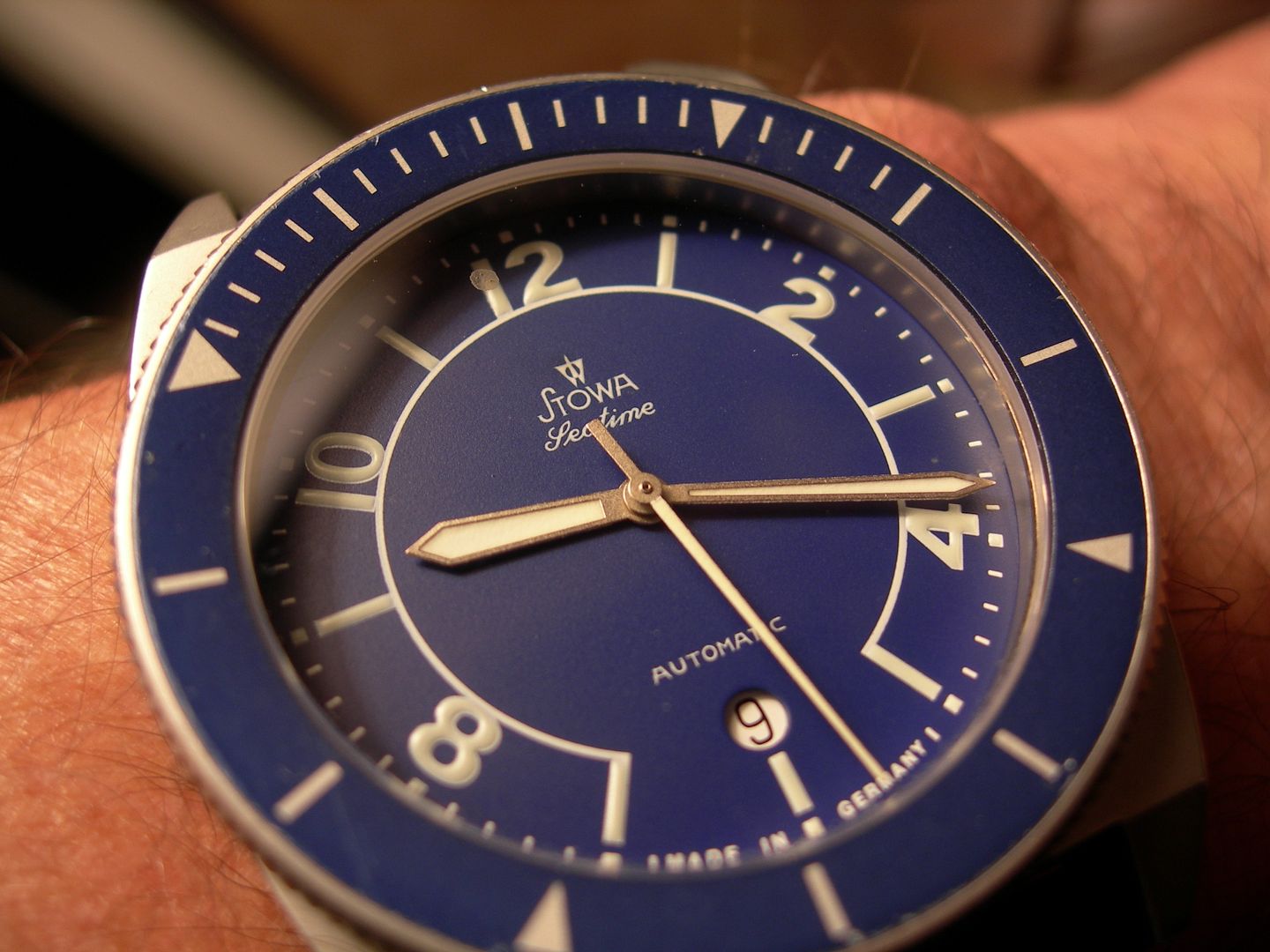 The small date window at the 6 o'clock is more for show in my opinion since for my eyes it barely shows up. If it there was a bigger opening perhaps it might serve a useful function in my opinion. Lume on the watch is surprisingly good which caught my attention after taking some photos outside and coming into the house which was shaded..
I took the watch to Jackson Jewelers here in the Salem area which is a Rolex and Omega AD. I have known the guys there for a long time so whenever a new watch appears, I take it down there so we can discuss it. They knew the Stowa name but had not seen one close up before. Comments ranged from " It really cost under $2000" to " this bracelet is well made and feels similar to one on the Omega over here". A customer in the store commented on the watch also and I pointed him to the Stowa website. I was surprised to hear some of the comments about the movement which were all positive although this is a 2824-2. The reliable and proven workhorse from ETA. Specs below:
Diameter: 25,6 mm
Height: 4,6 mm
25 jewels
28.800 b/h
38 hour power reserve
Incabloc shock protection
Nivarox balance spring
Several comments about the movement concerned the way it was finished which included perlage and blued screws. The rotor is decorated and "Stowa" is engraved in an offs-setting gold. Of course the rotor is mounted on ball bearings. The minute hand sweep is as smooth as one would expect in a watch costing more than this.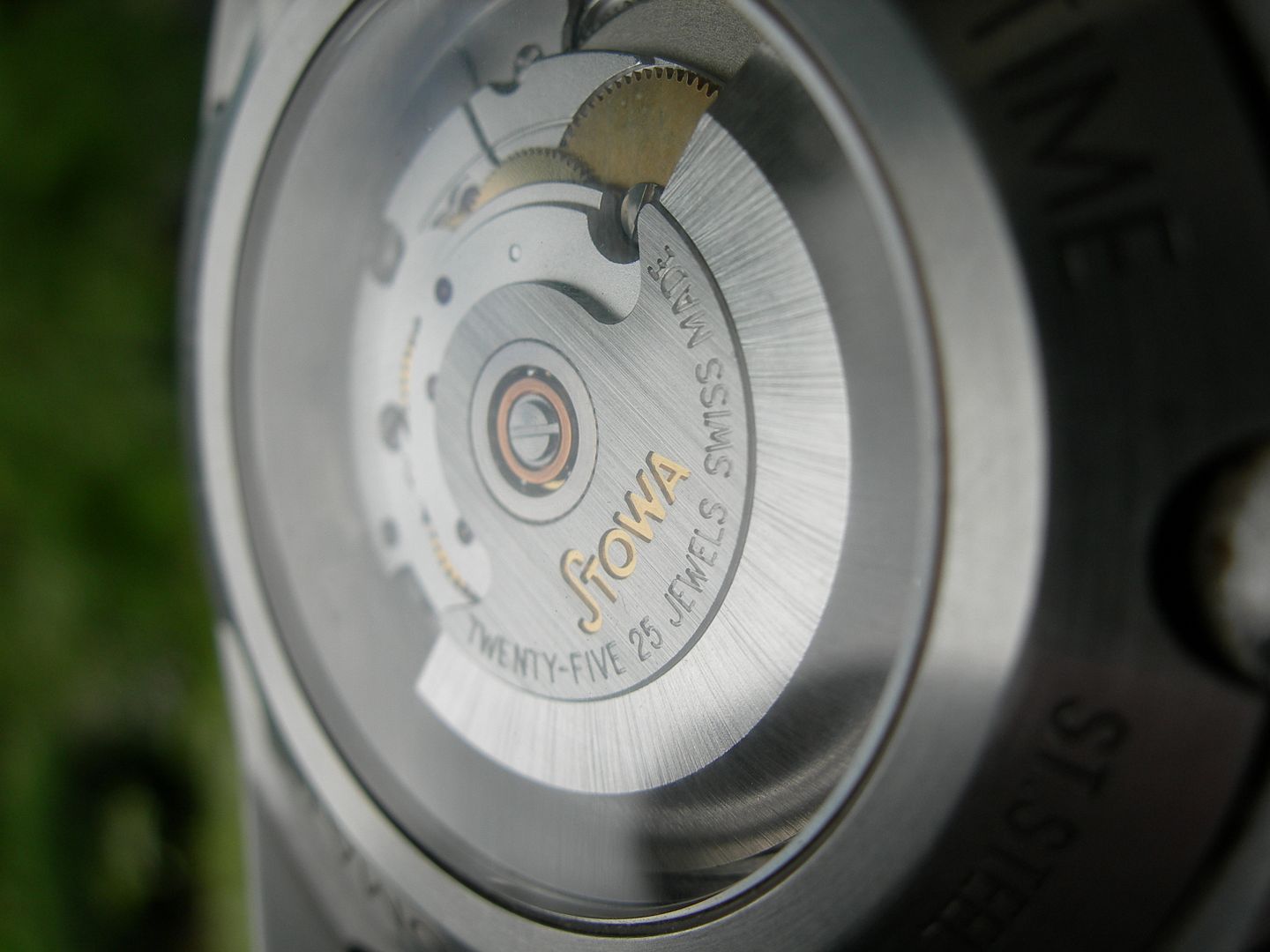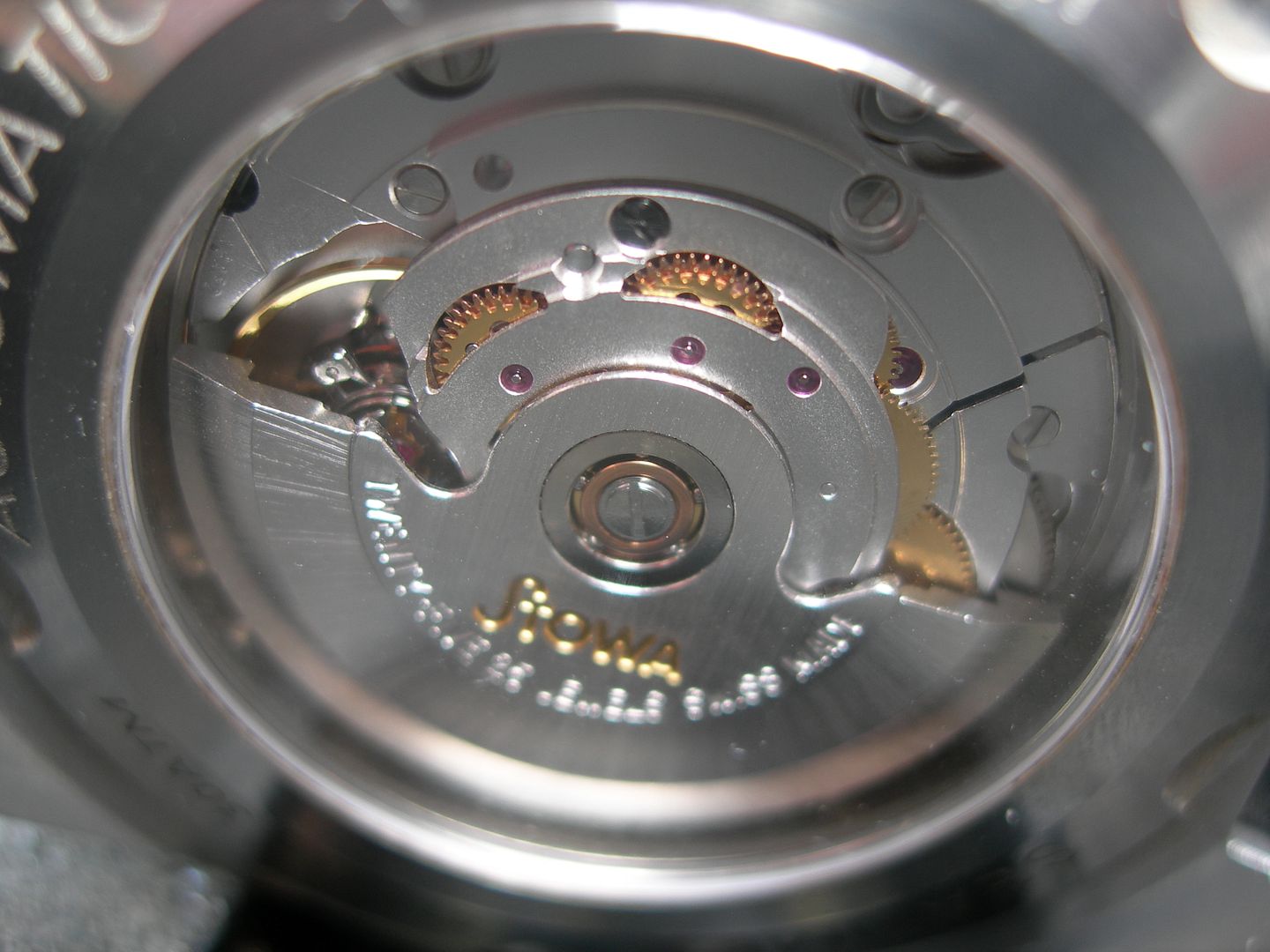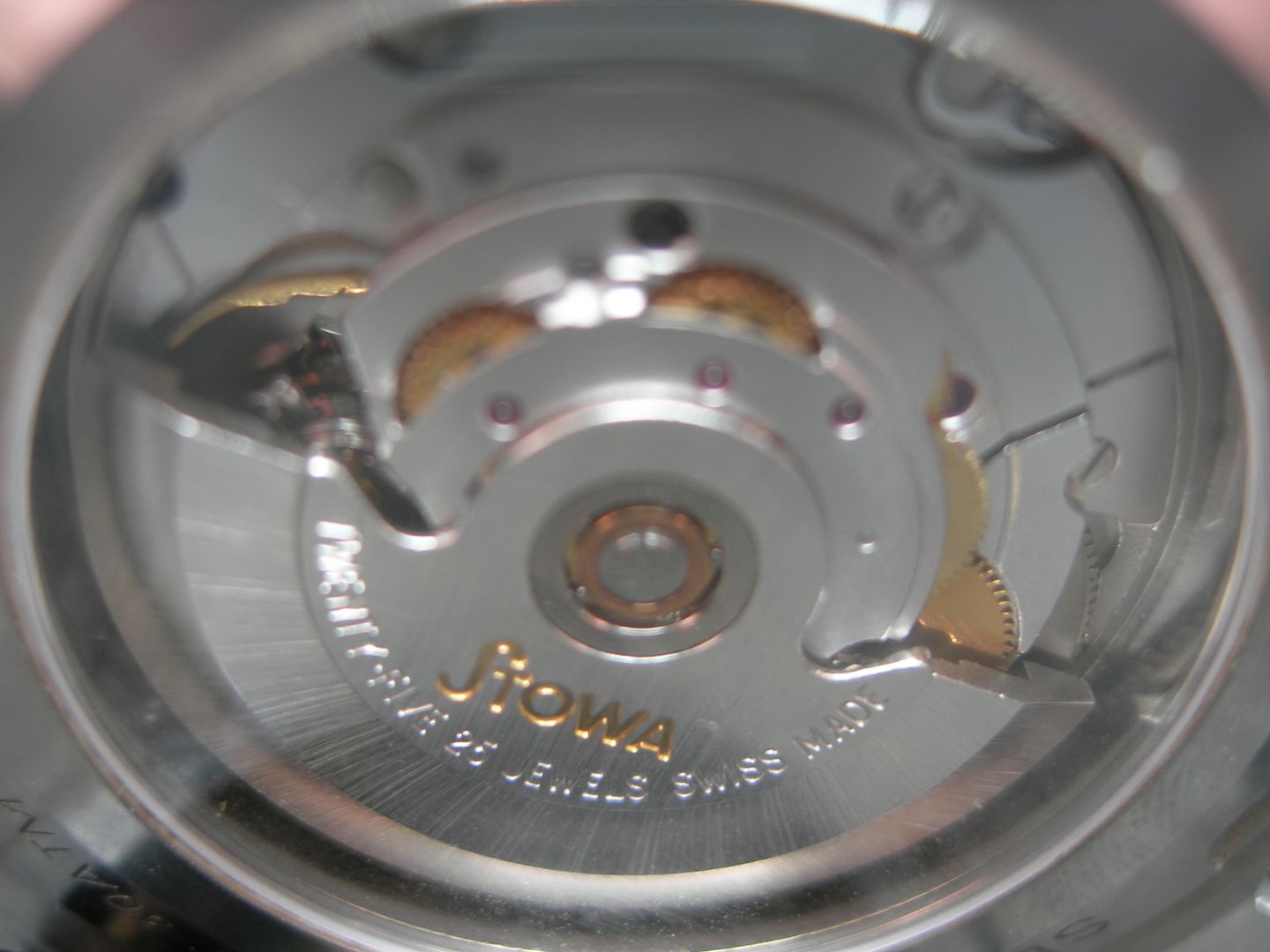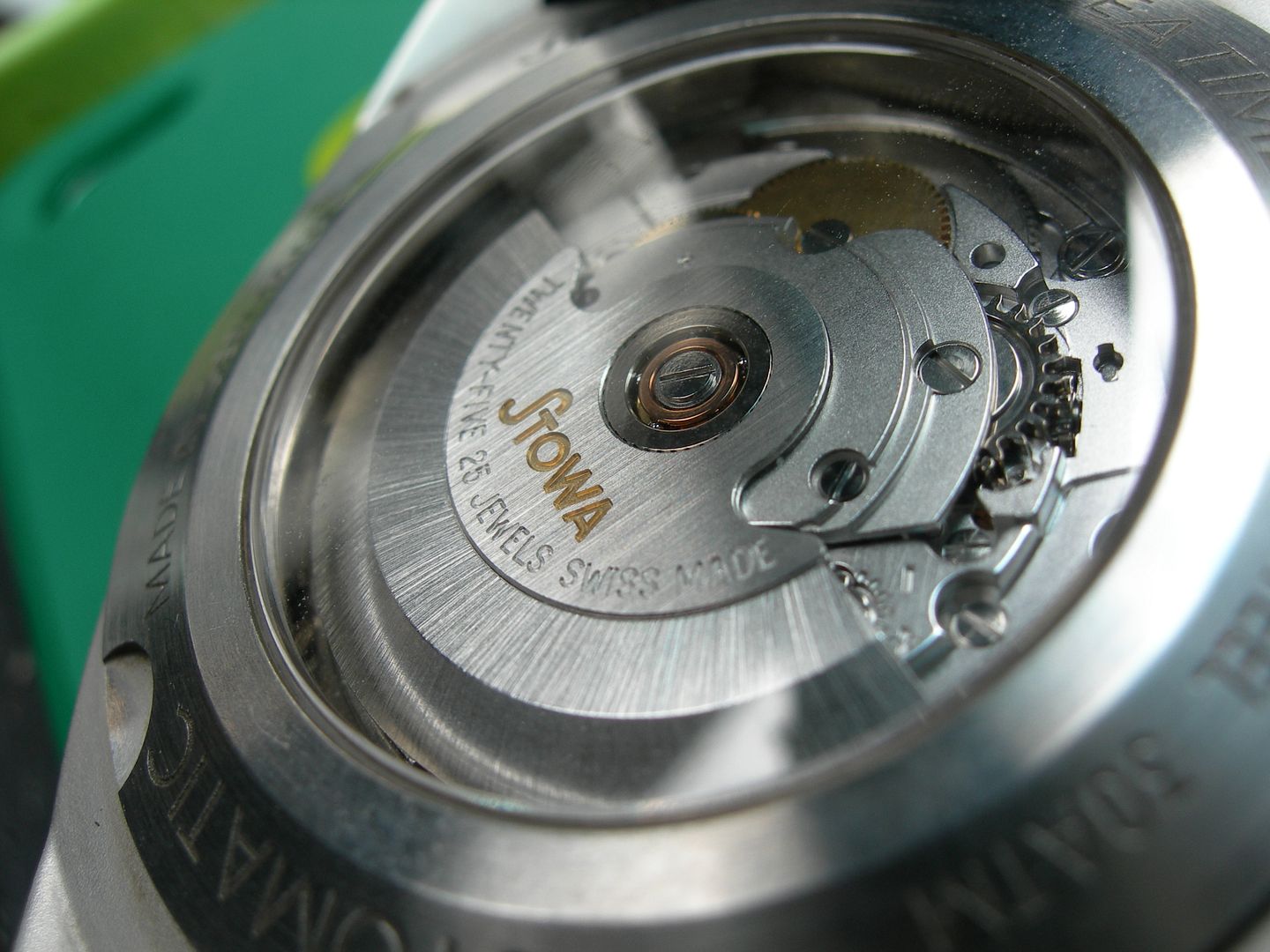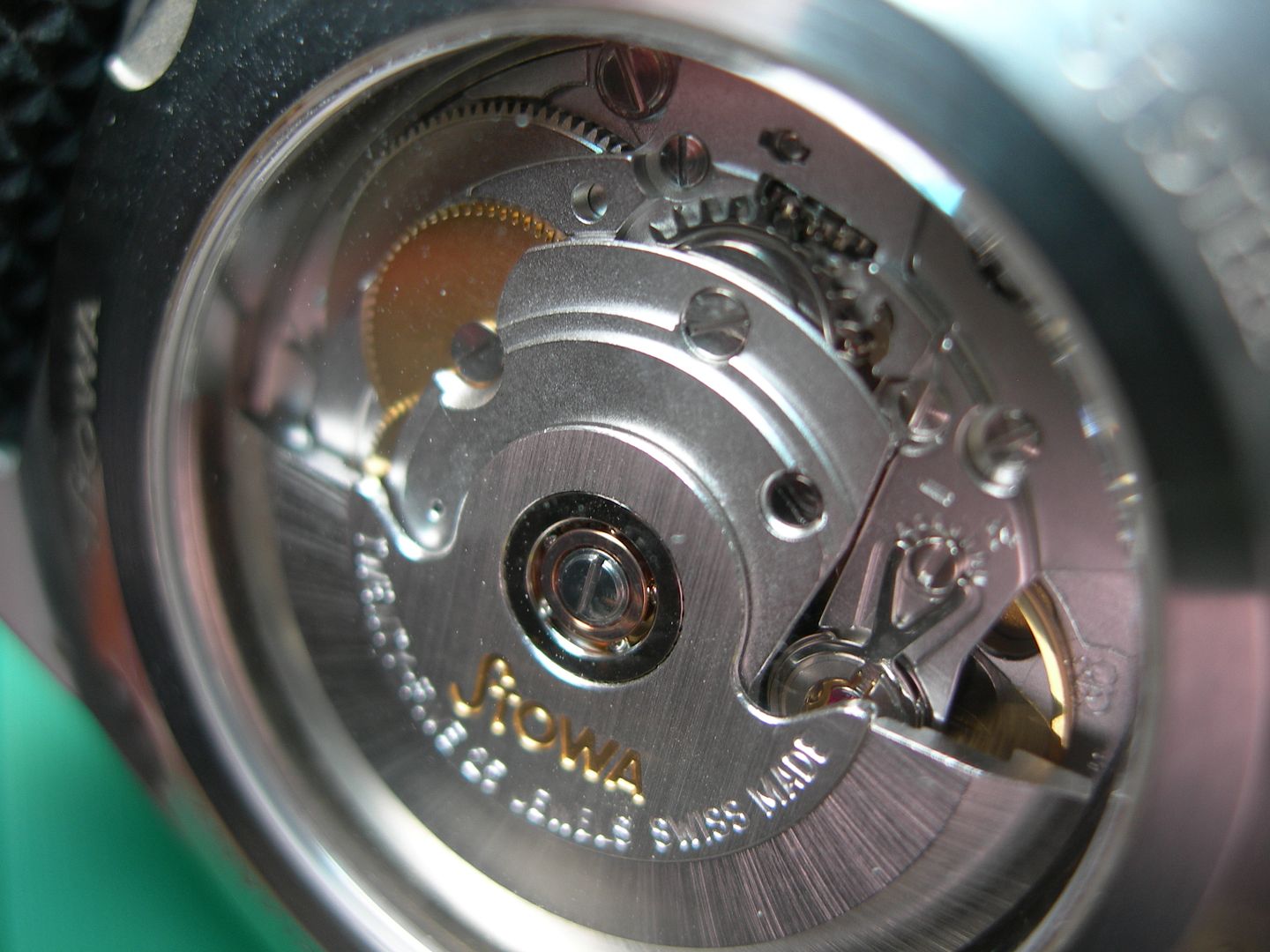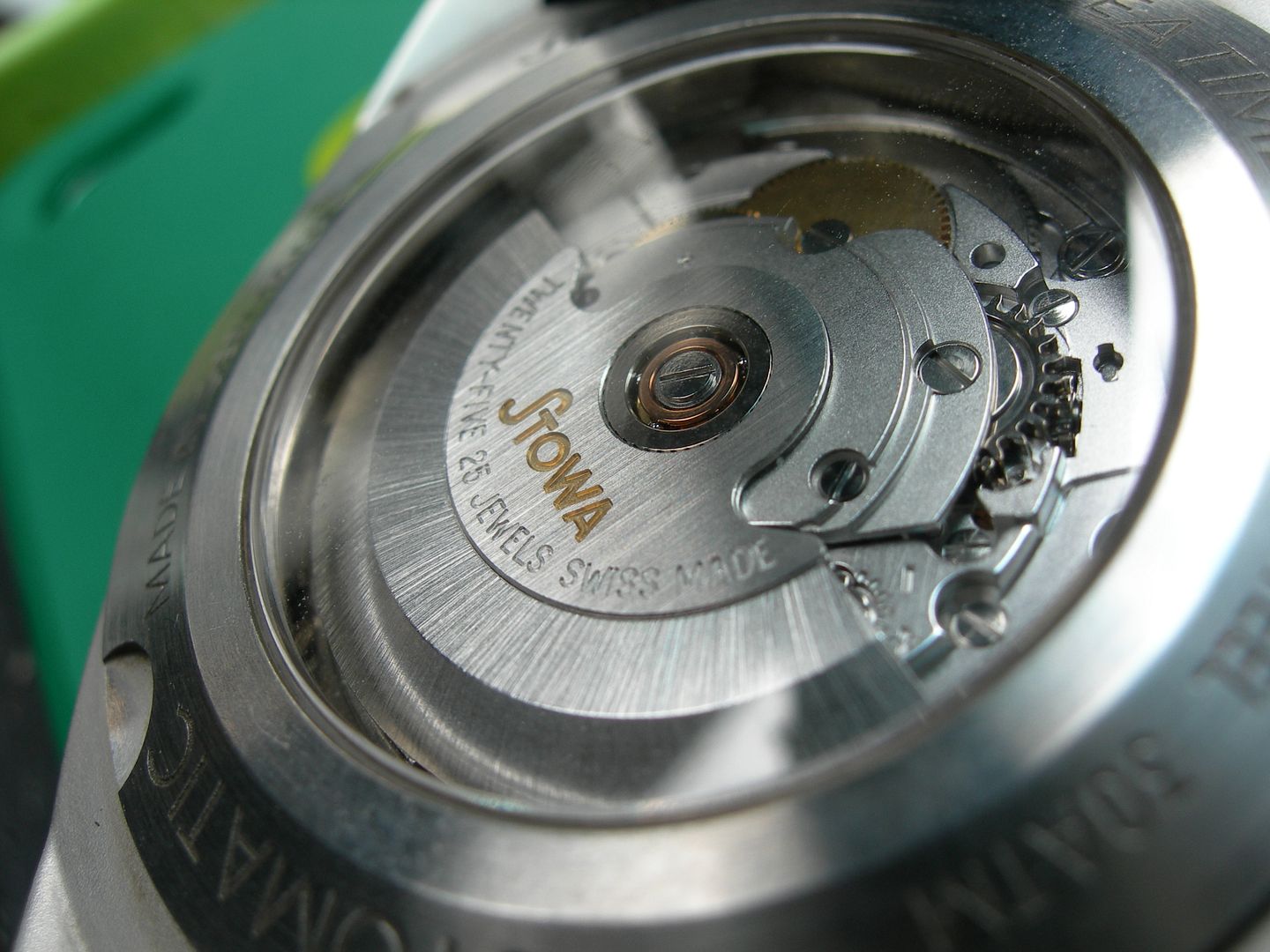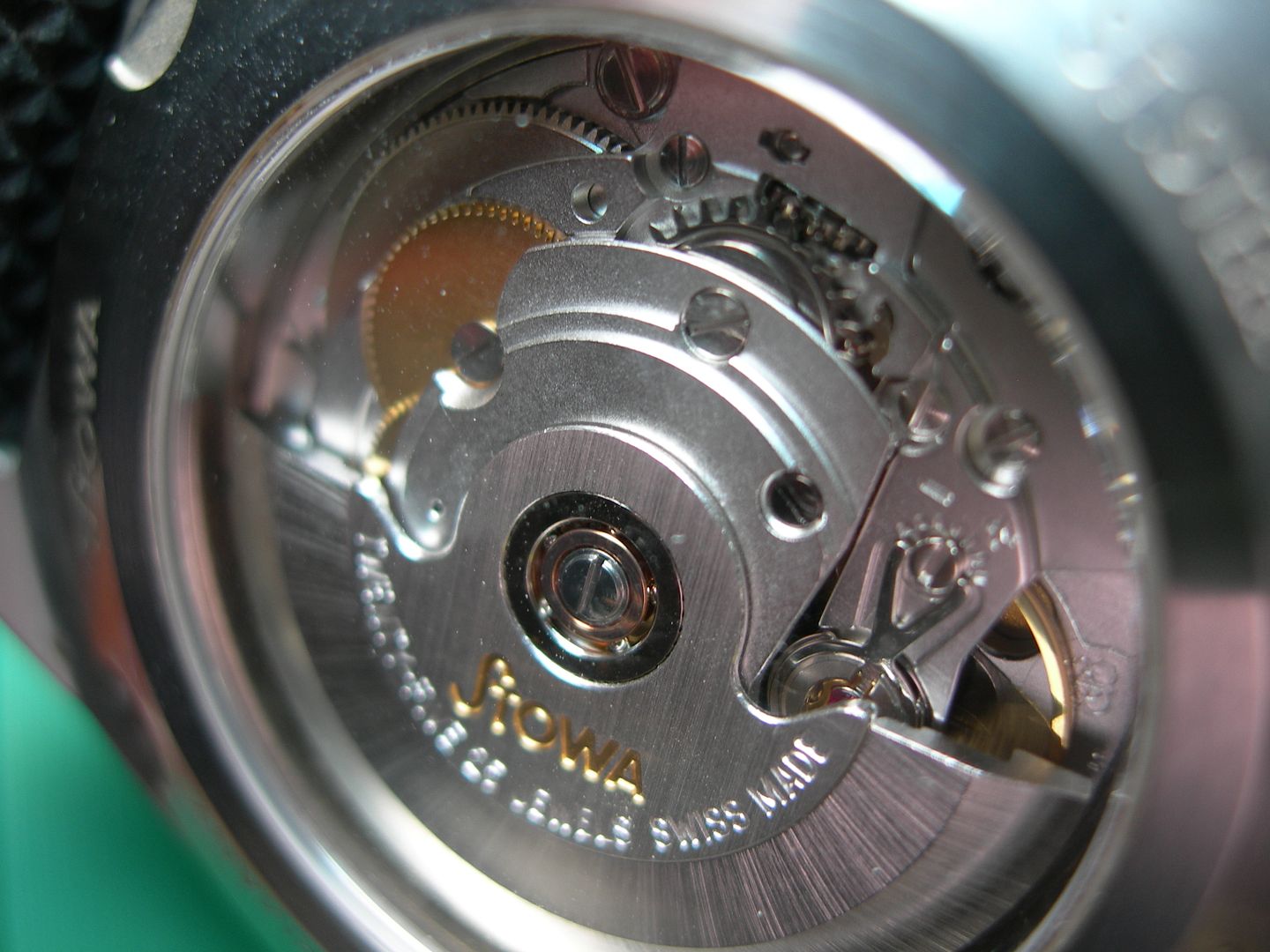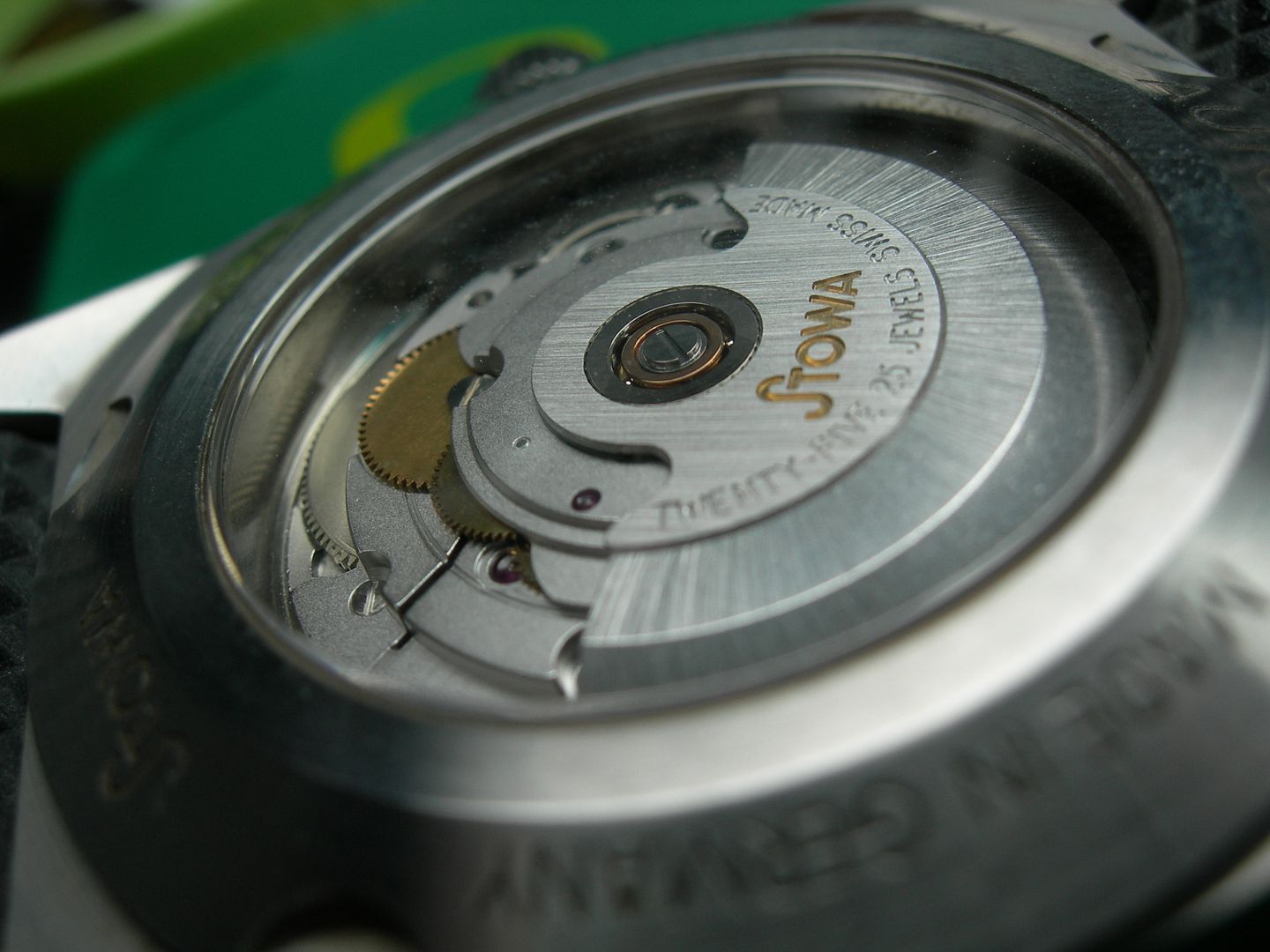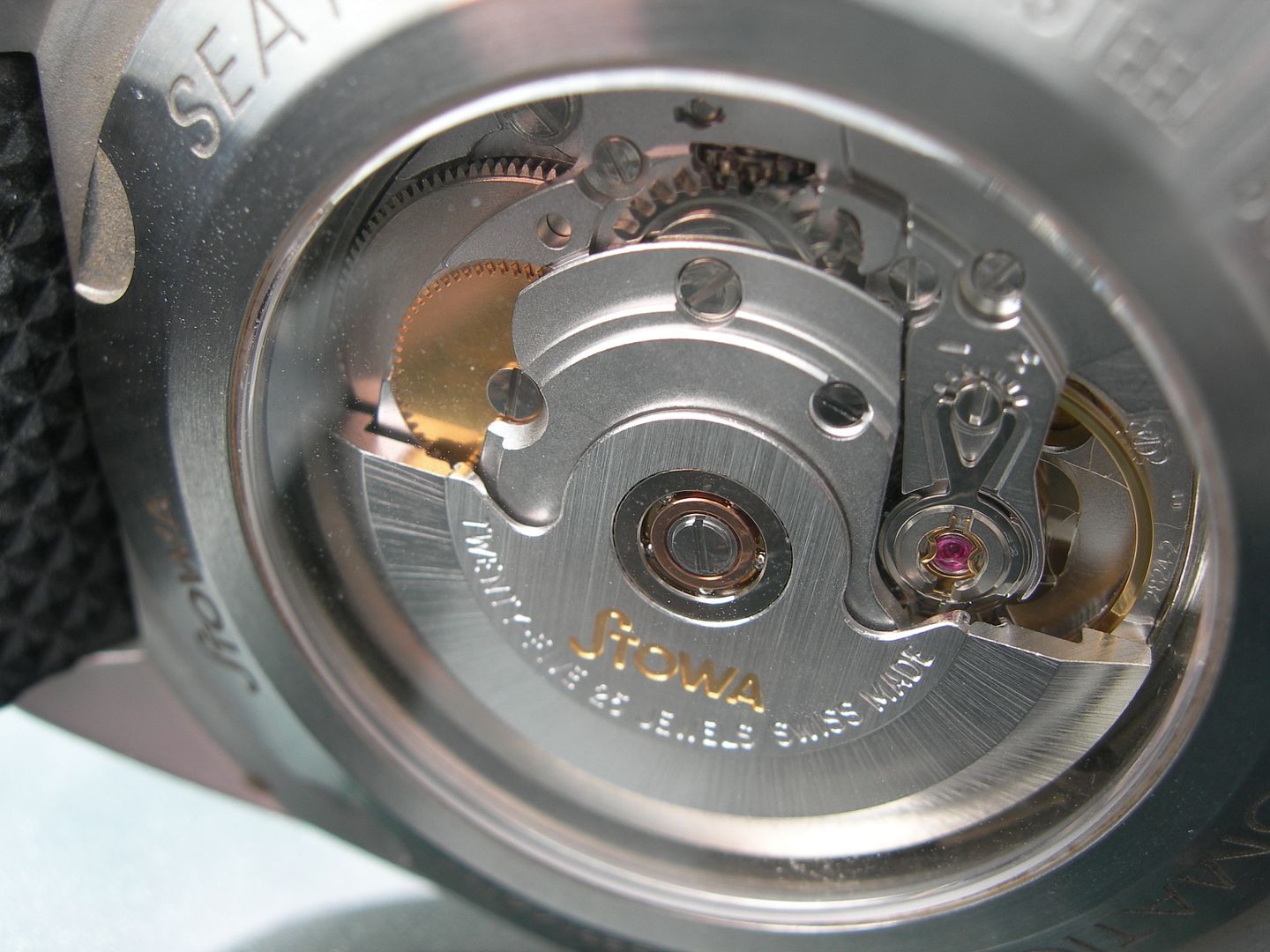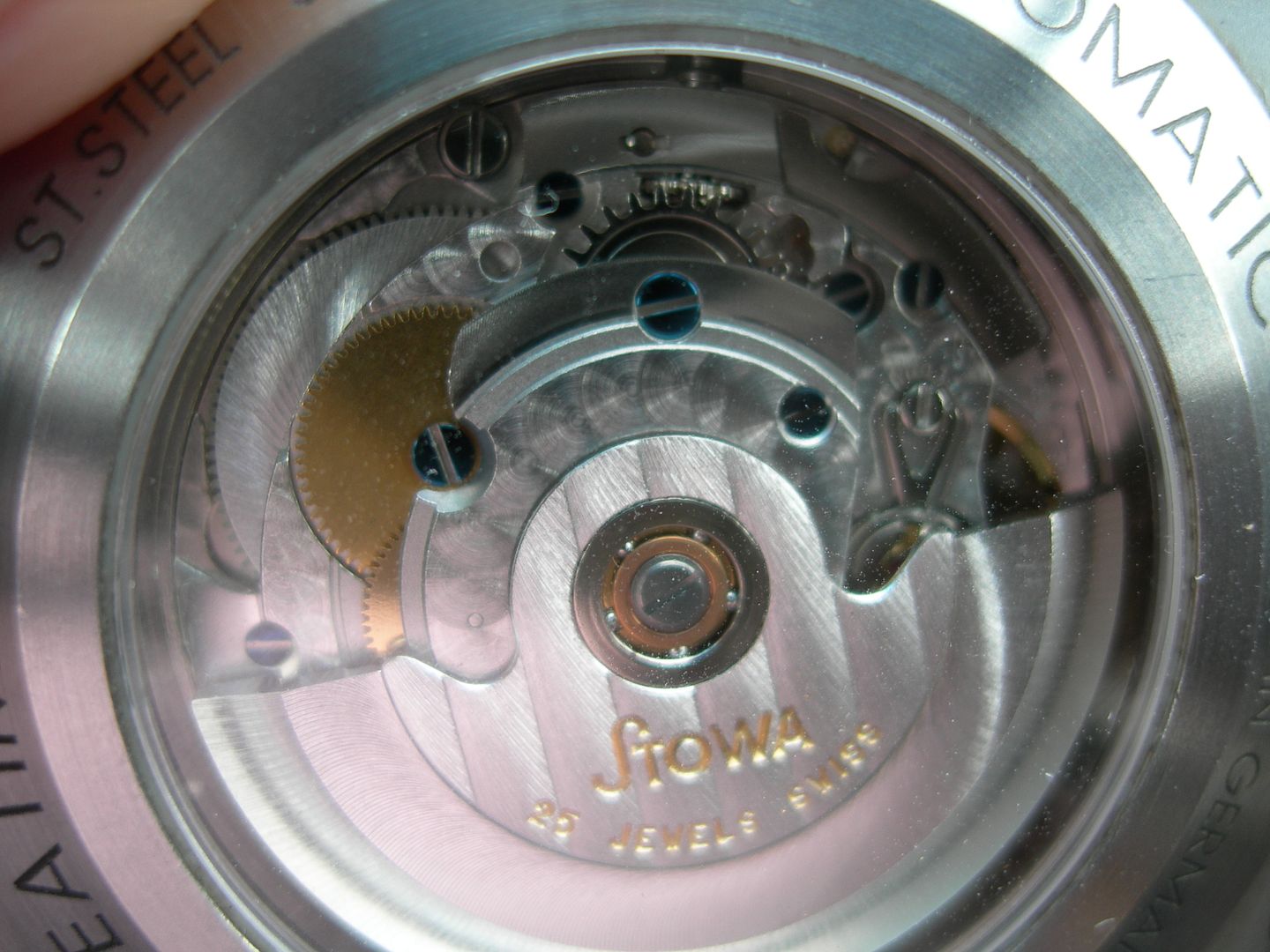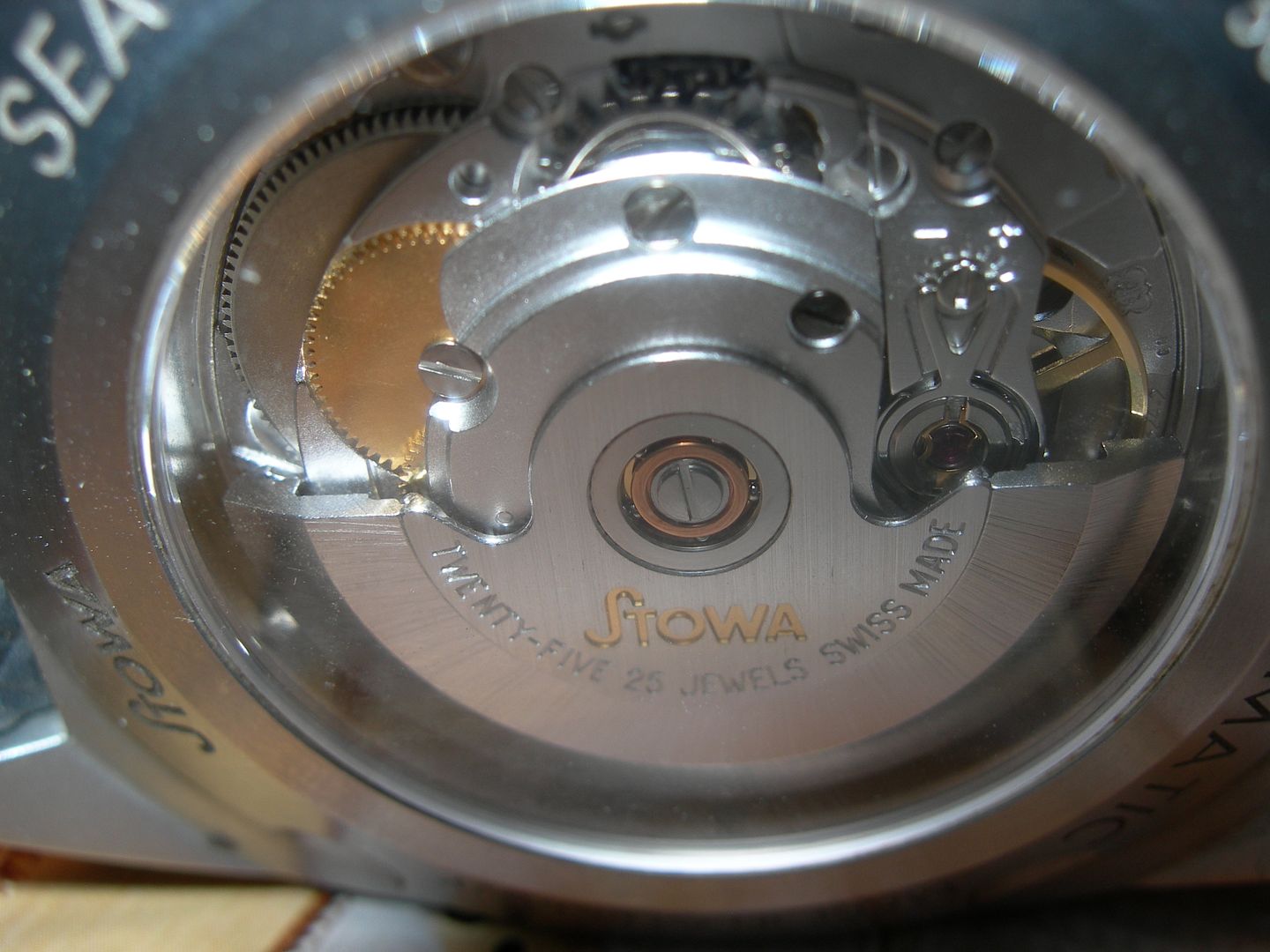 The bezel is thin, has one minute intervals and is to the point. It is a uni-directional and the crisp business like sound of the bezel moving into place should reassure those that this is a real diver watch, not a pretender. The thin bezel also makes the dial appear larger.
The bracelet is very well made, and very comfortable. No half links but there is enough bracelet to fit even someone with a ten inch wrist. I would compare this bracelet in quality to one of my Maurice Lacroix watches as far as fit and comfort. Lots of micro adjustments included.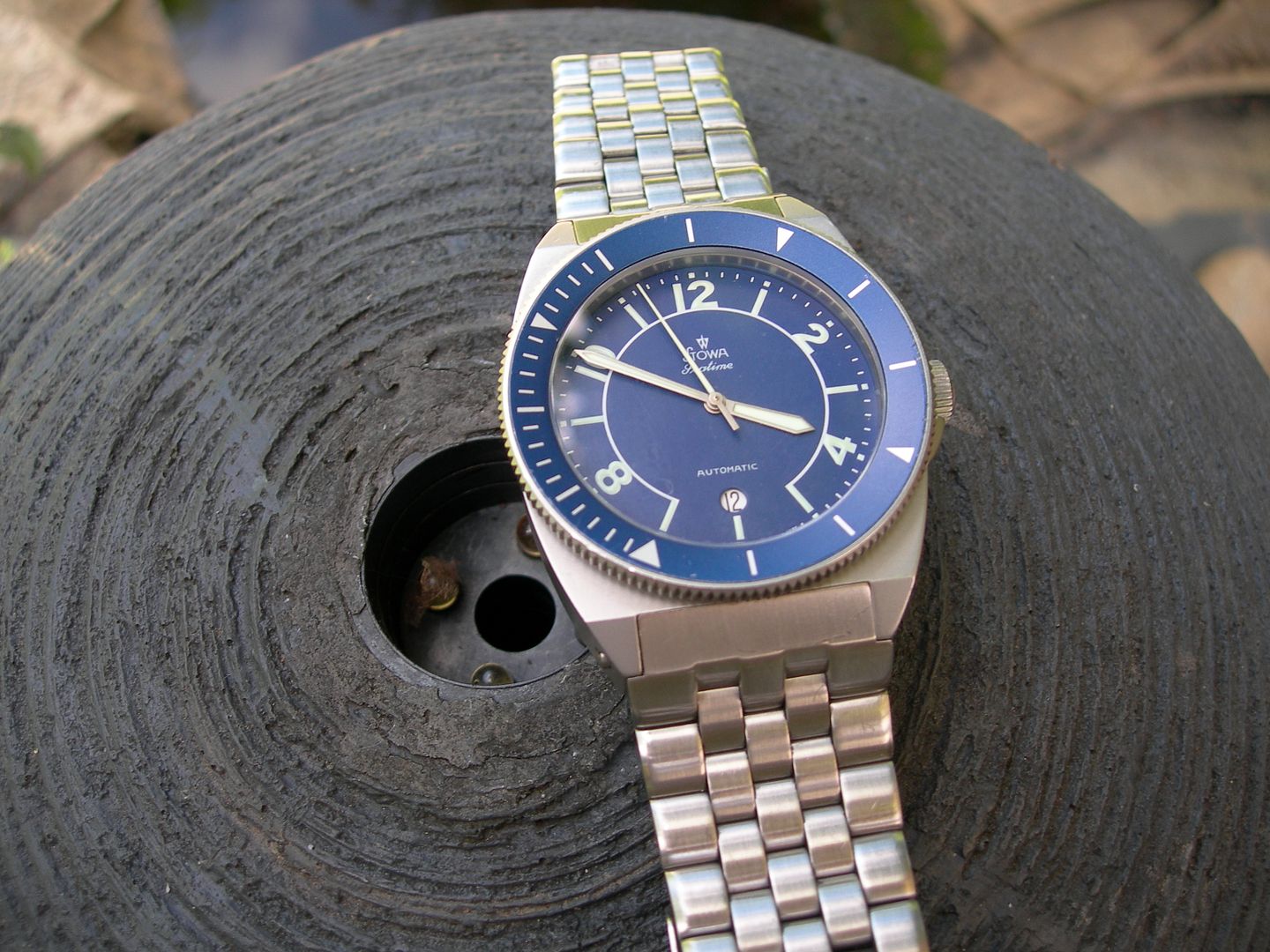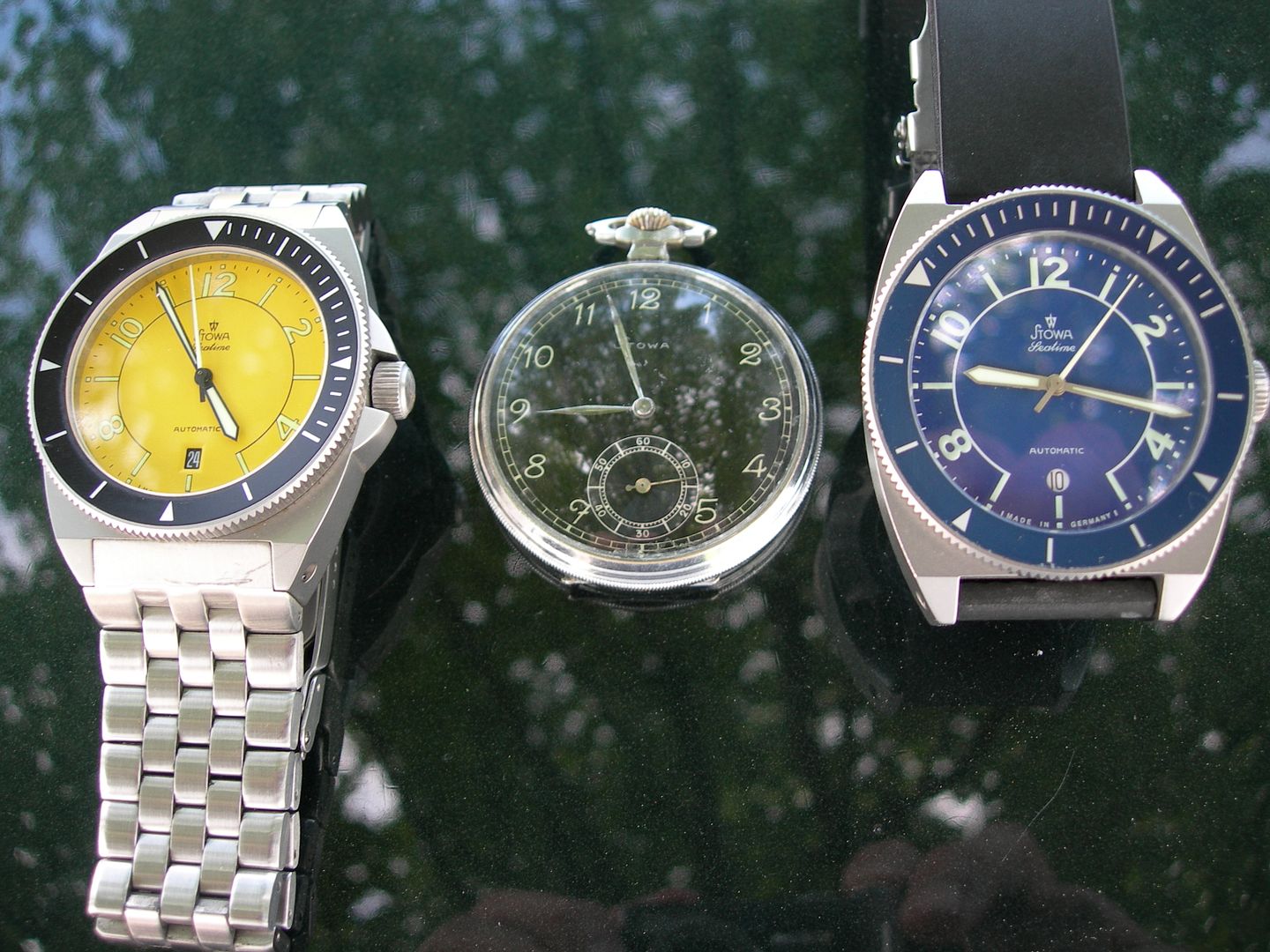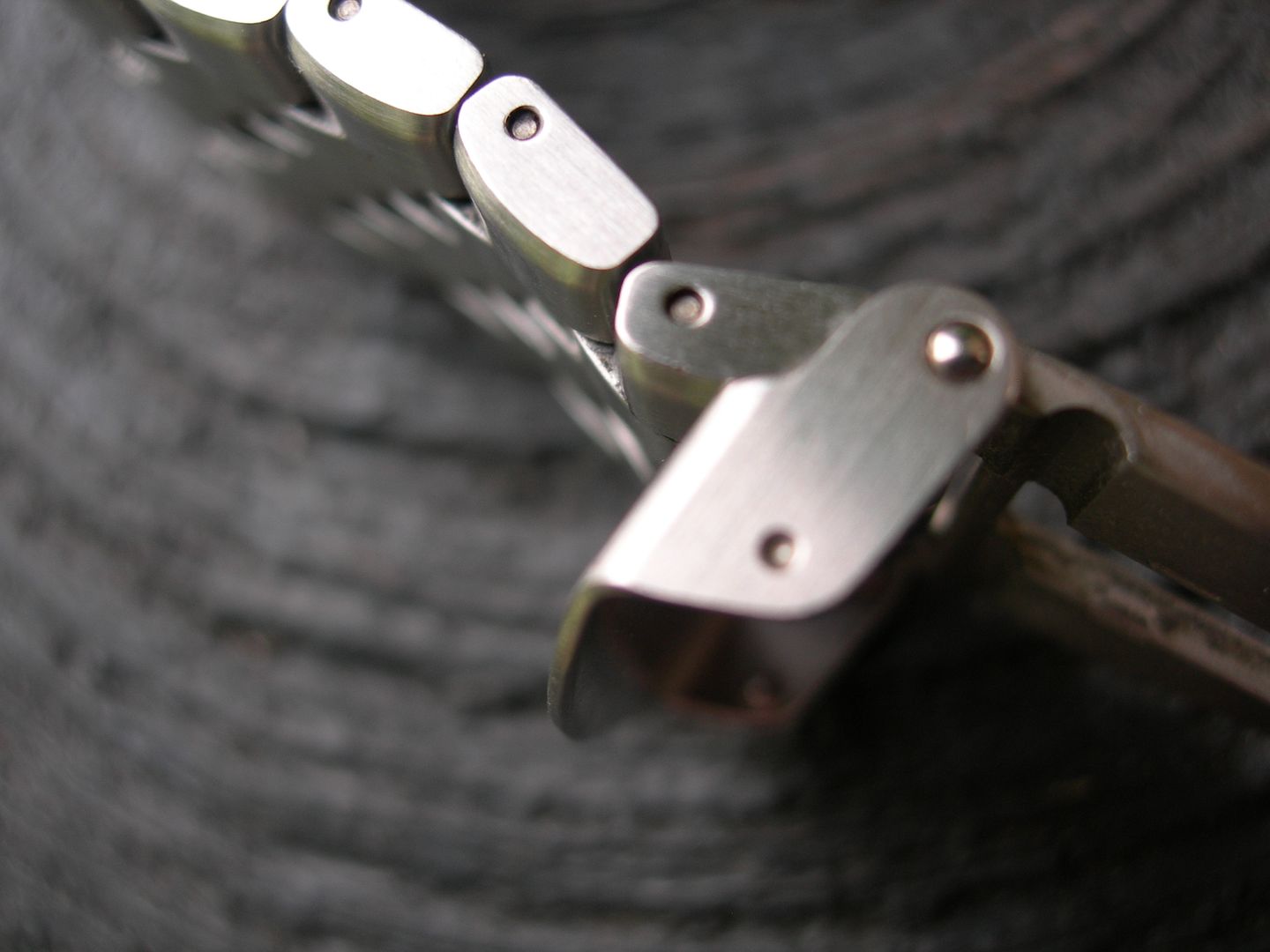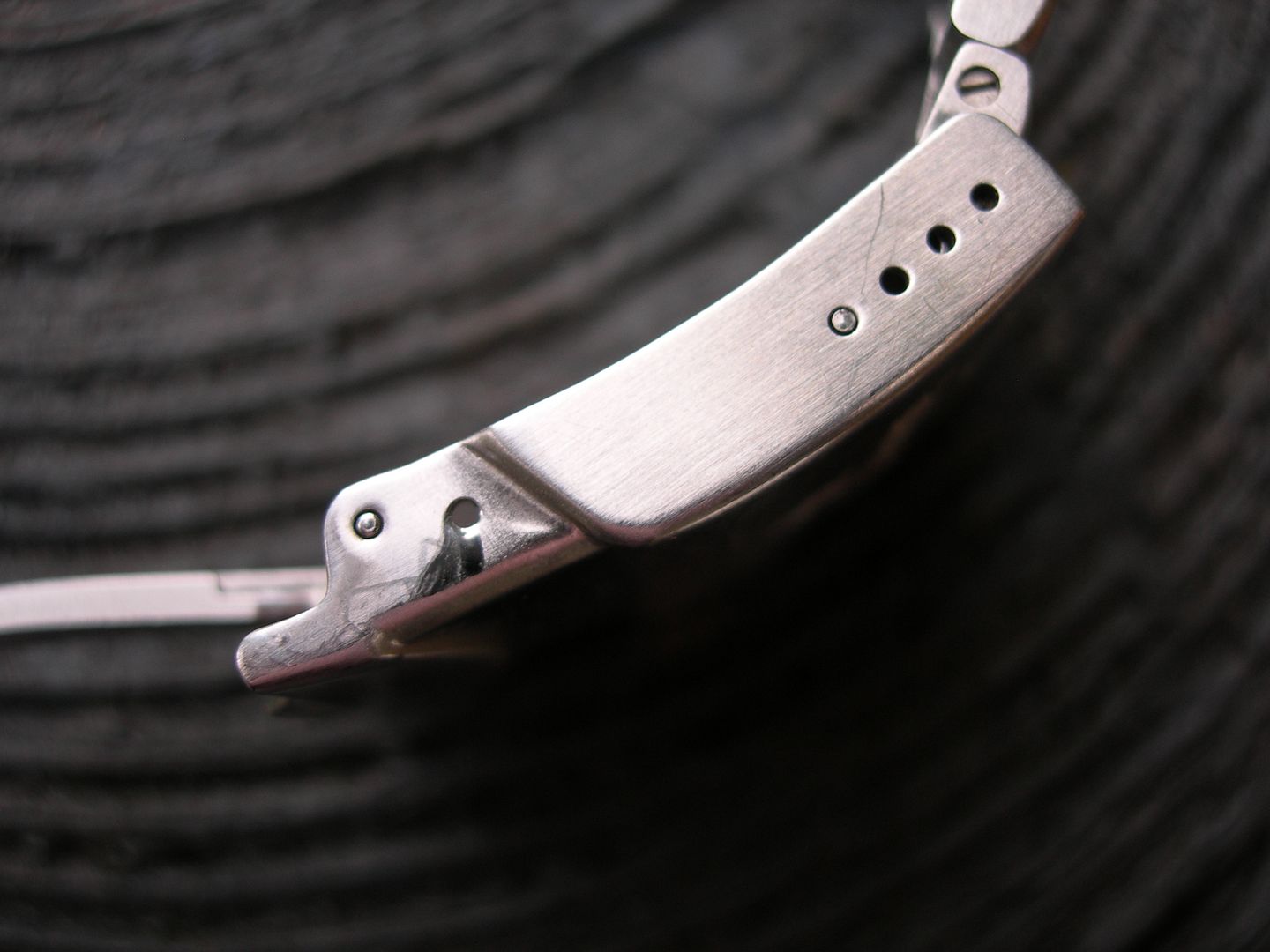 The rubber strap is also comfortable and came with a lot of room for adjustments. I did swap the bracelet which was on the Yellow dialed watch to the blue one. I think the yellow looks better this way.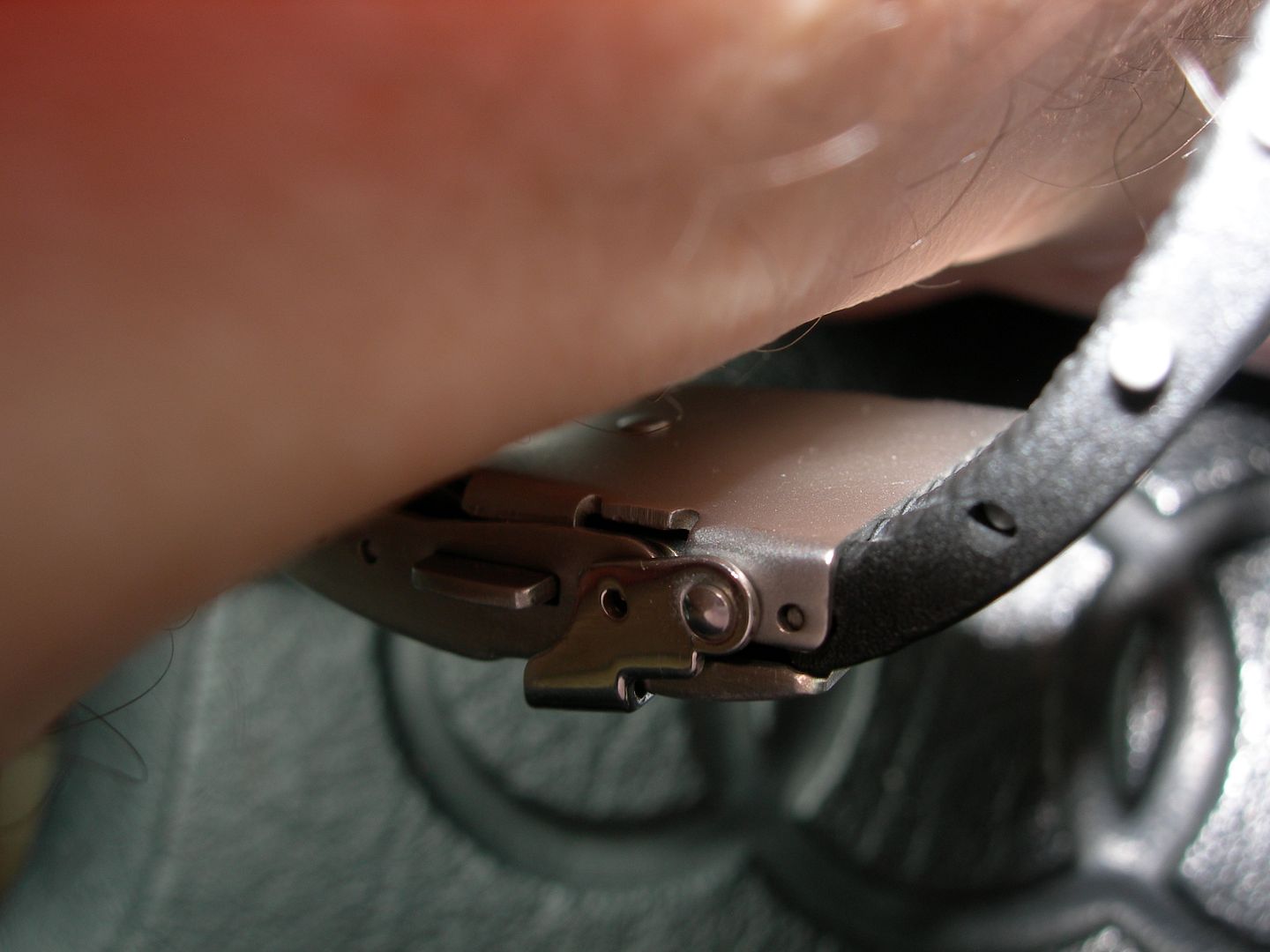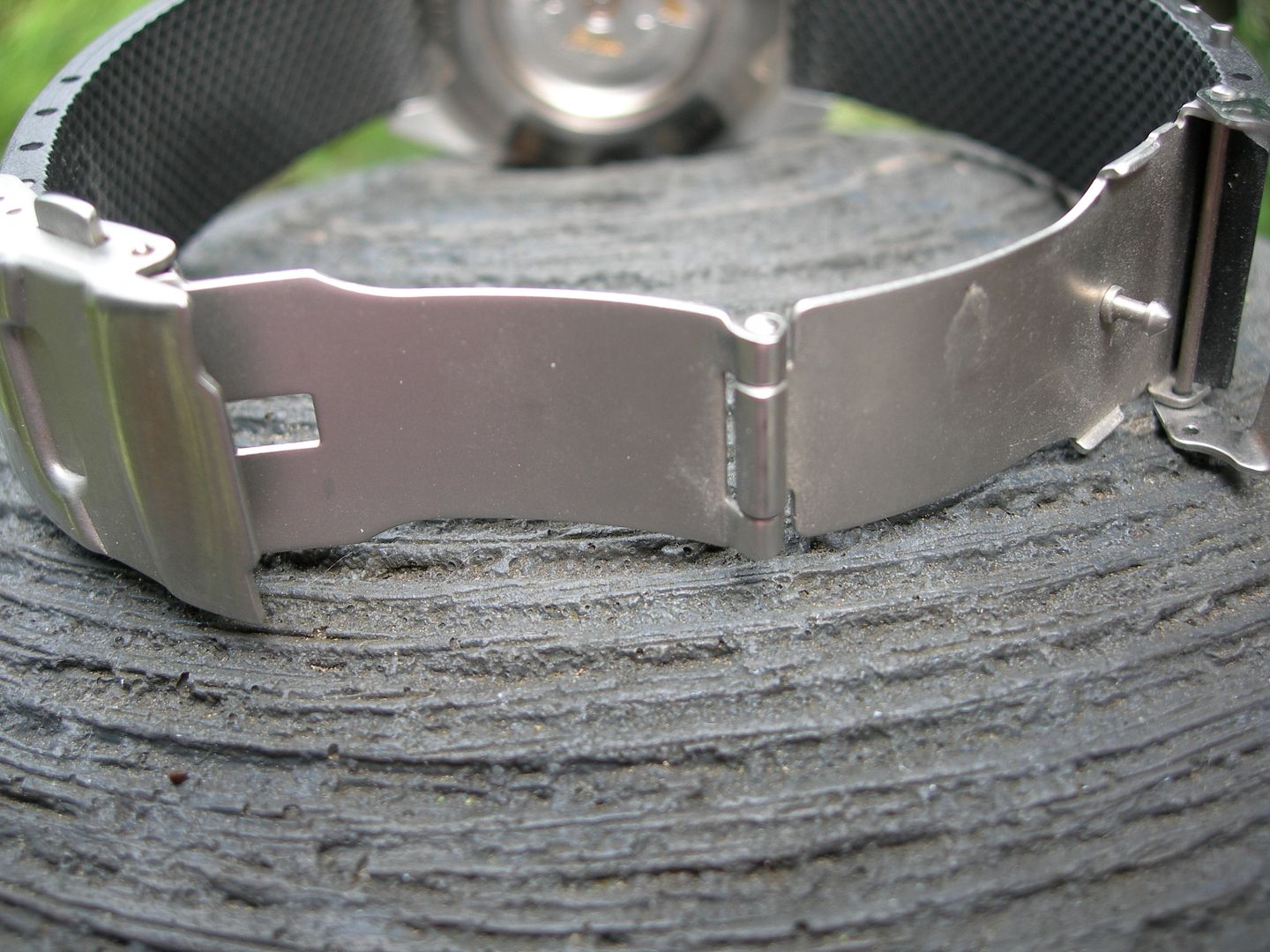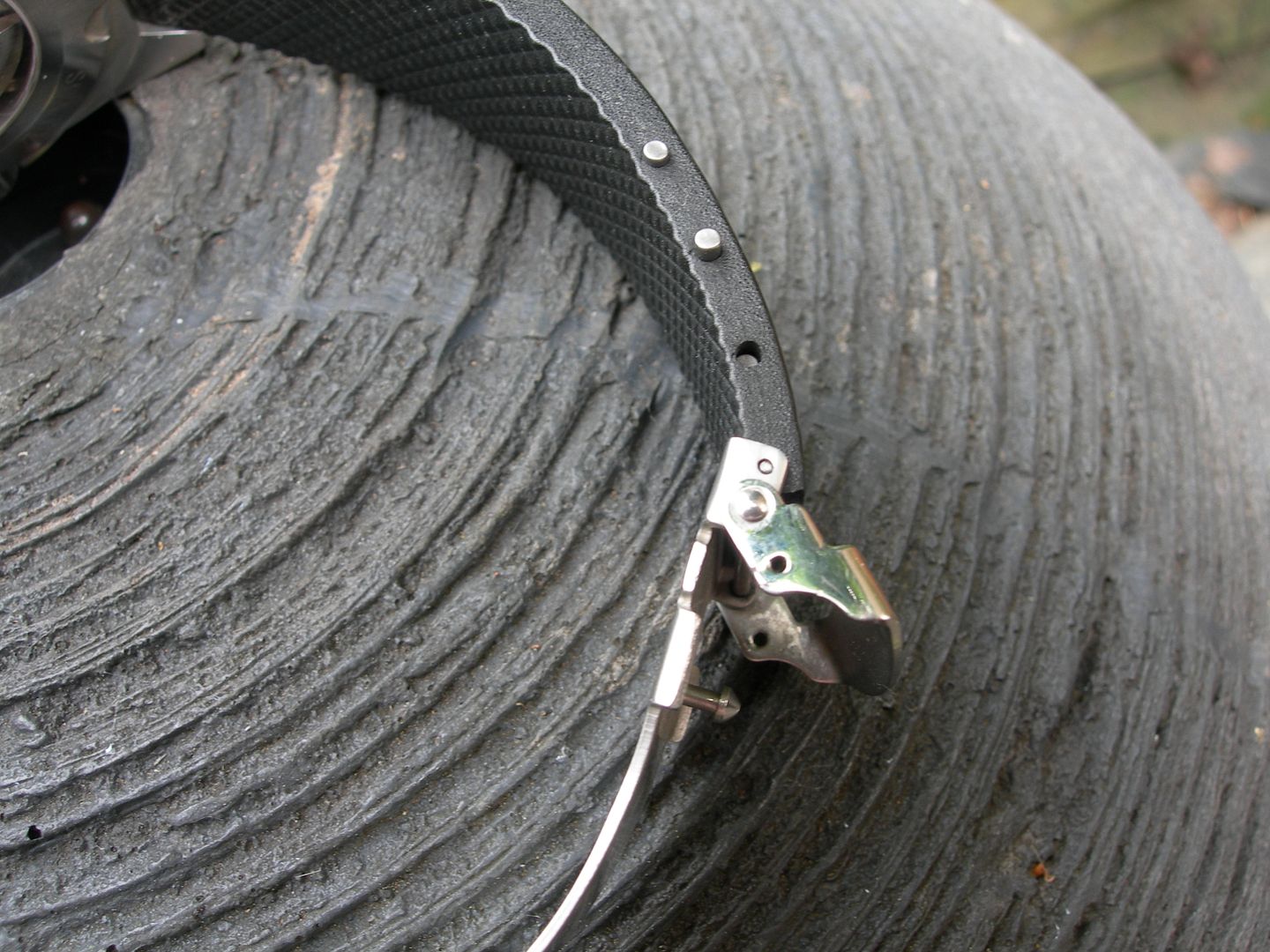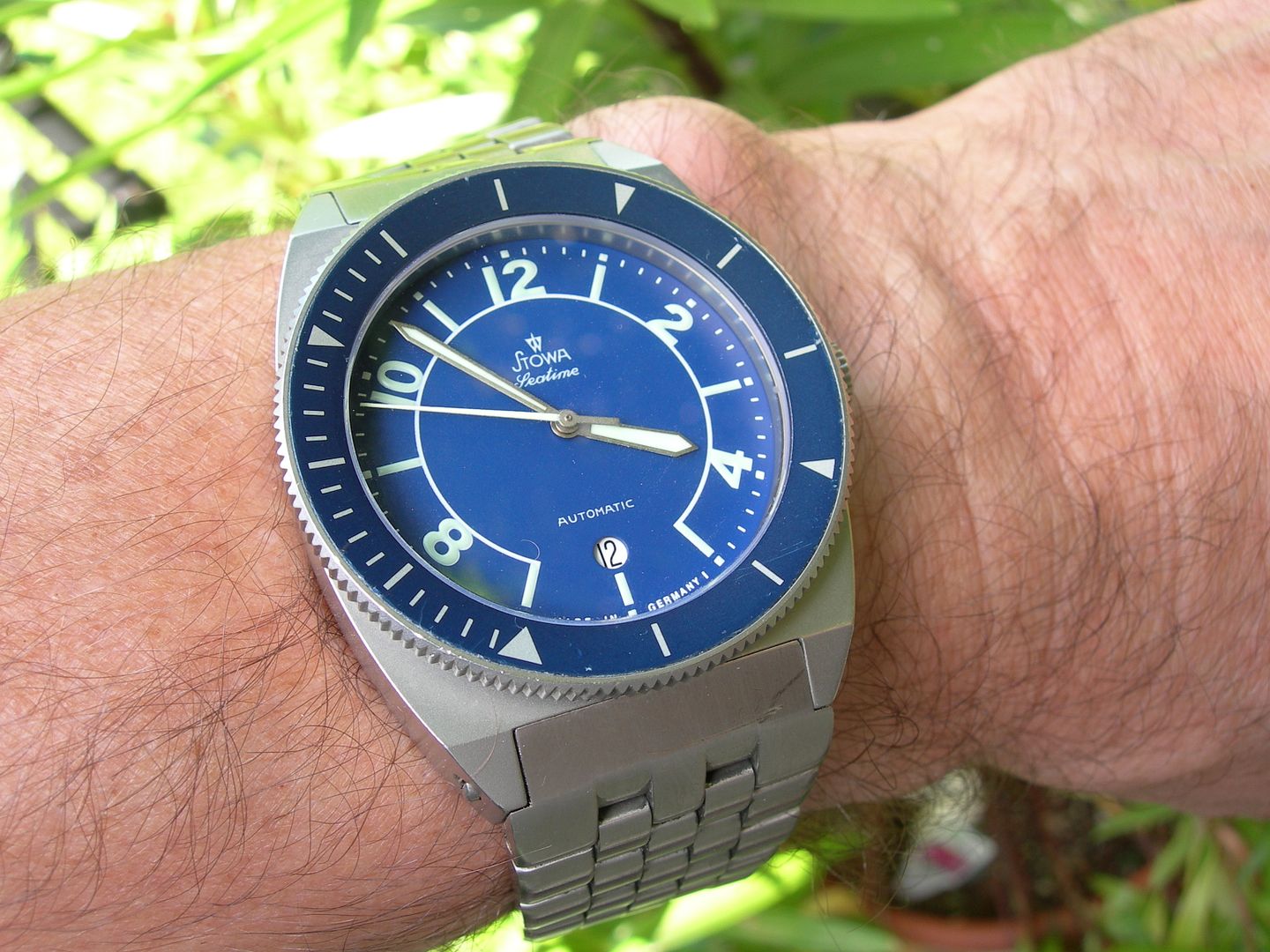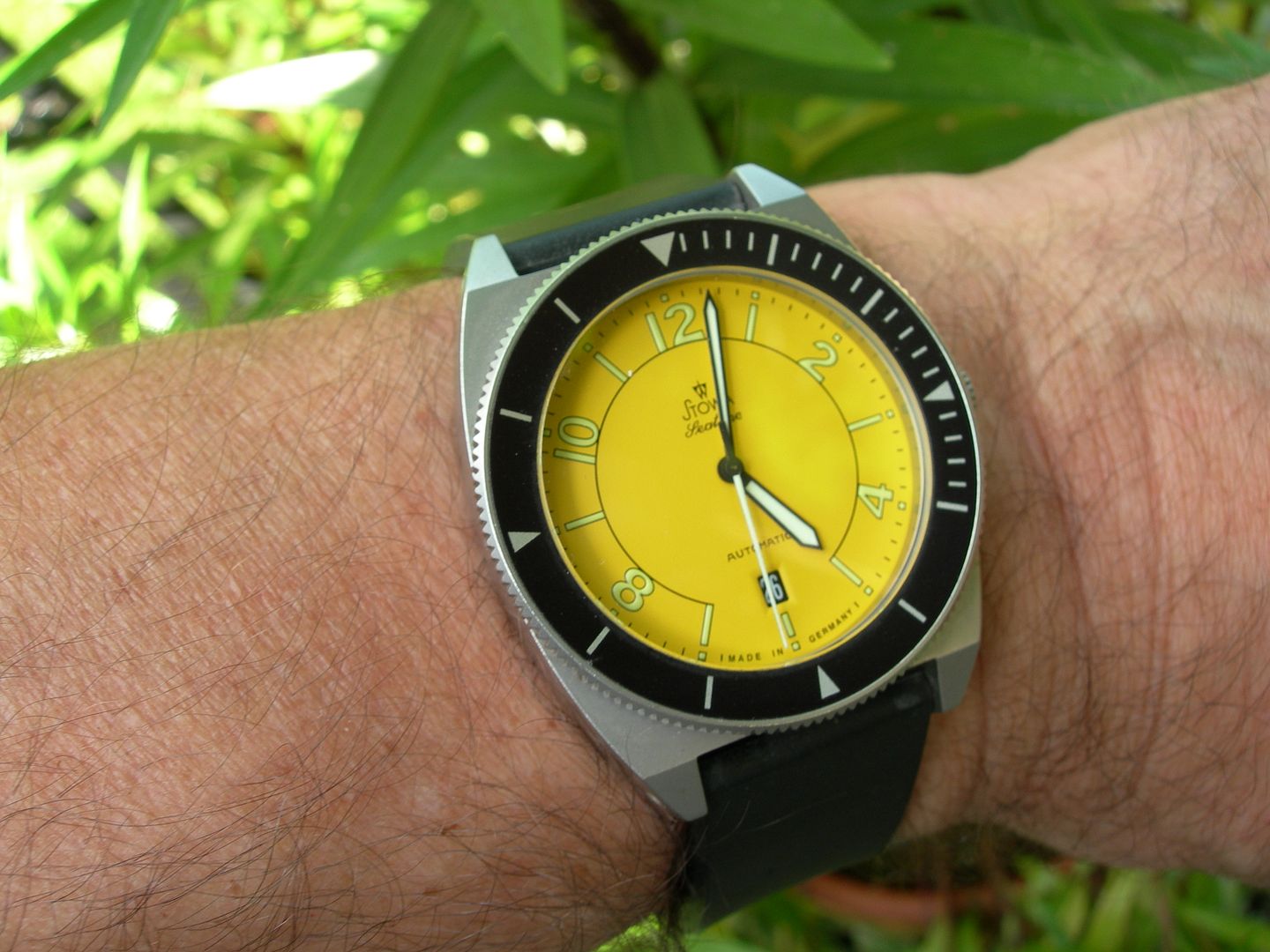 The crown is smooth, and I had no issues unwinding the crown and setting the watch. Very smooth operation.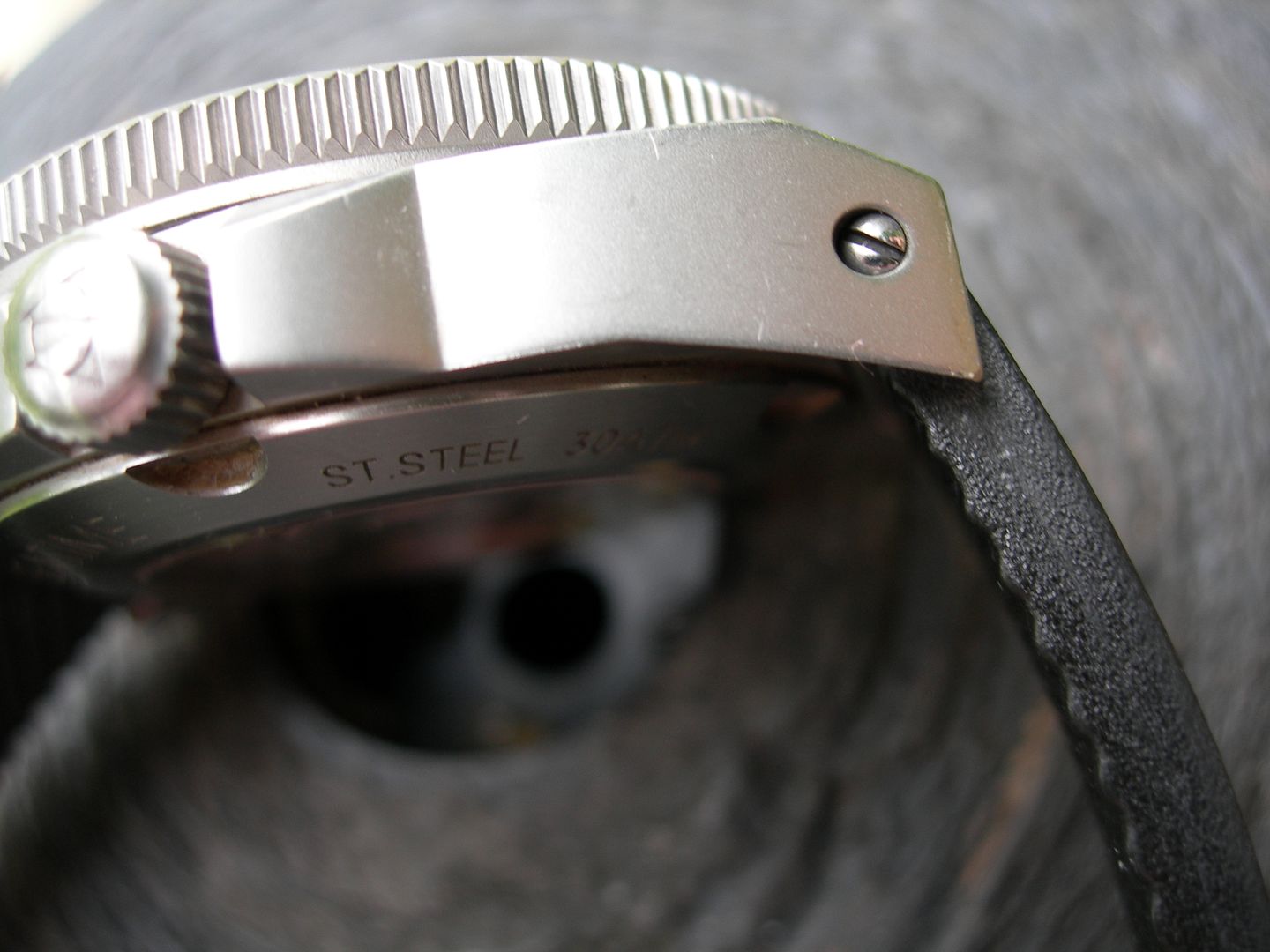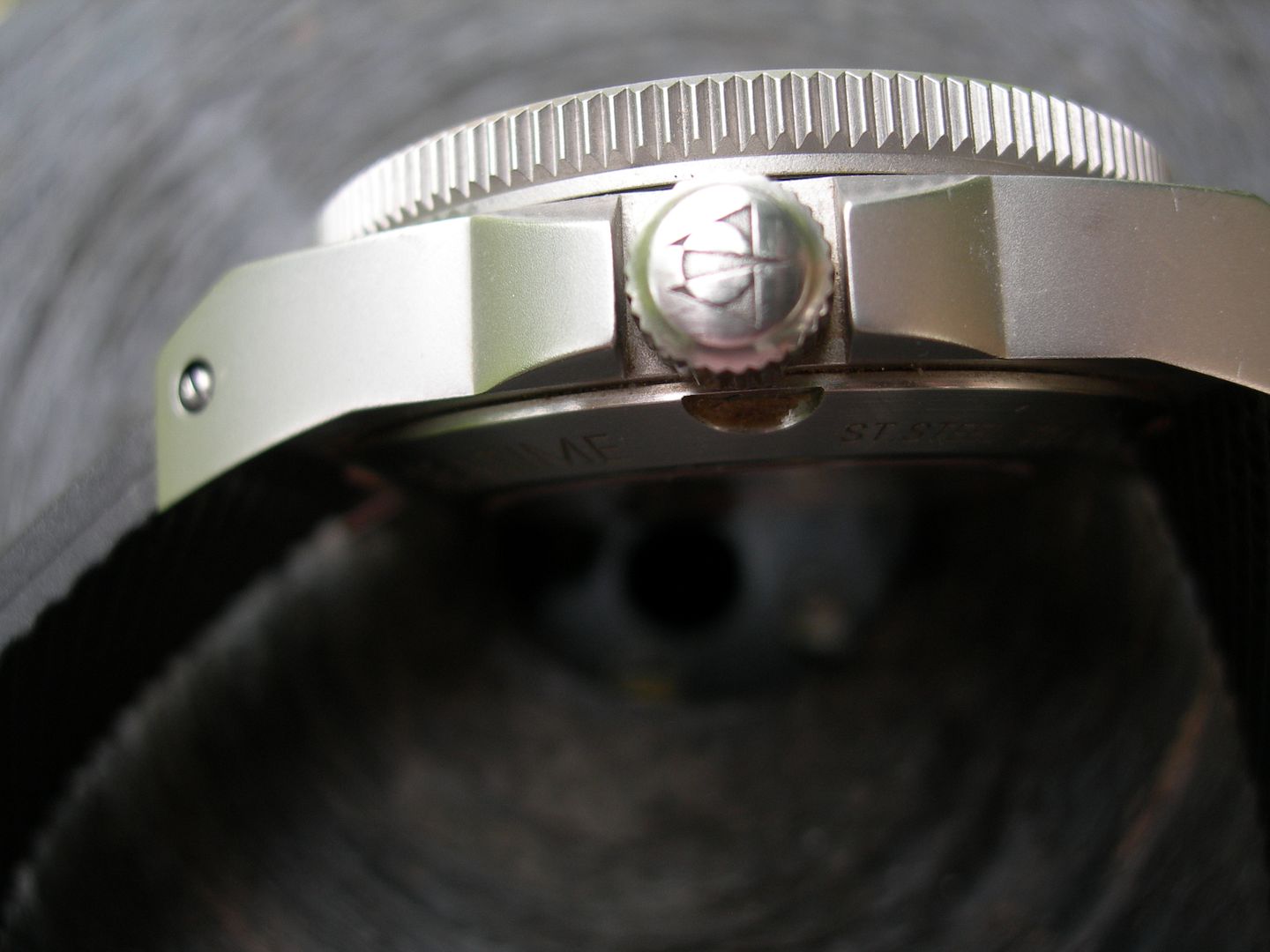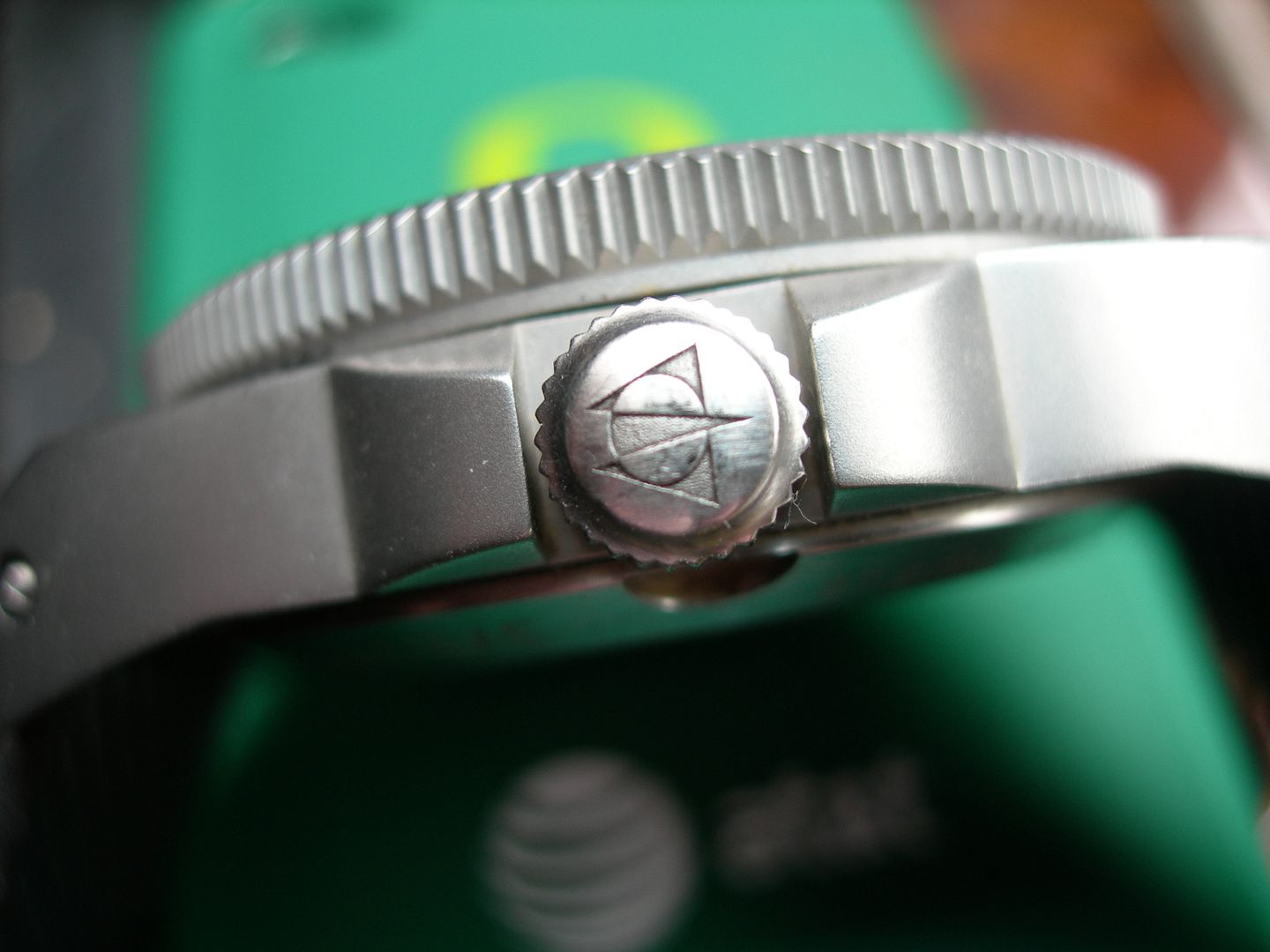 My conclusion on the Stowa Seatime…….. What took me so long to find out what a great watch this is.
Last edited by
Anonymous
on June 14th 2011, 6:23am, edited 3 times in total.
1946-2006

"Your heart was warm and happy

With the lilt of Irish laughter

Every day and in every way

Now forever and ever after."