Founder
Posts: 46158
Joined: December 16th 2009, 11:00pm
Location: Oregon, Thanks for visiting! Now go back home!
Contact:
I just purchased this NOA (None of the Above) from Eddiea at a hell of a price. For that, my thanks to Eddie. This is fast becoming a favorite. Technical Specs below:

Model Name:
N.O.A 16.75 G2050 S004 LH Chronograph #58 of 500
Movement Type: Automatic ETA 2892 Movement with Dubois Depraz 2050 module
Movement Details: Time, Date & Full Function Chronograph
Bezel Description: Stainless Steel Bezel - Fixed (does not move)
Case Details: 44mm Stainless Steel Case
Case Back: See Through Sapphire Crystal Exhibition case back

First off, this watch rocks! I have had nothing but good things to say about this watch as far as the dial work goes. Well laid out, easy to read even for me and elegant beyond words. This is a good looking watch. Although I am not a chrono fan, this one works for me. The chronographs are laid out in such a way as to be clean and easy to read. The dial is straight forward, no frills to speak of unless you consider the luminous hour markers frill. Easy to read in the dark (sorry, no lume shots yet) these hour markers standout on the dial in a way that draws your eyes right to the time. The second hand sweep is smooth as you would expect on an ETA movement.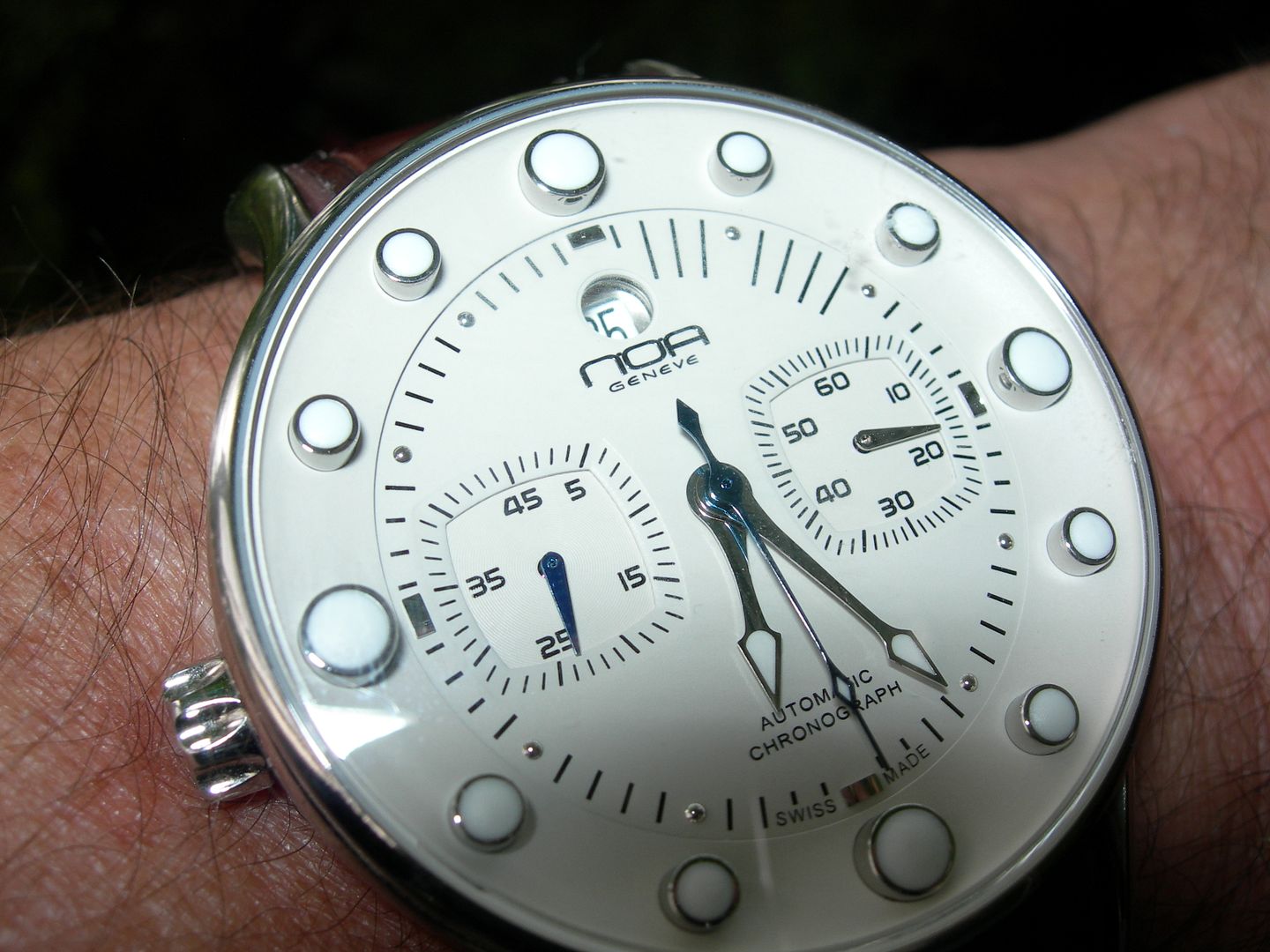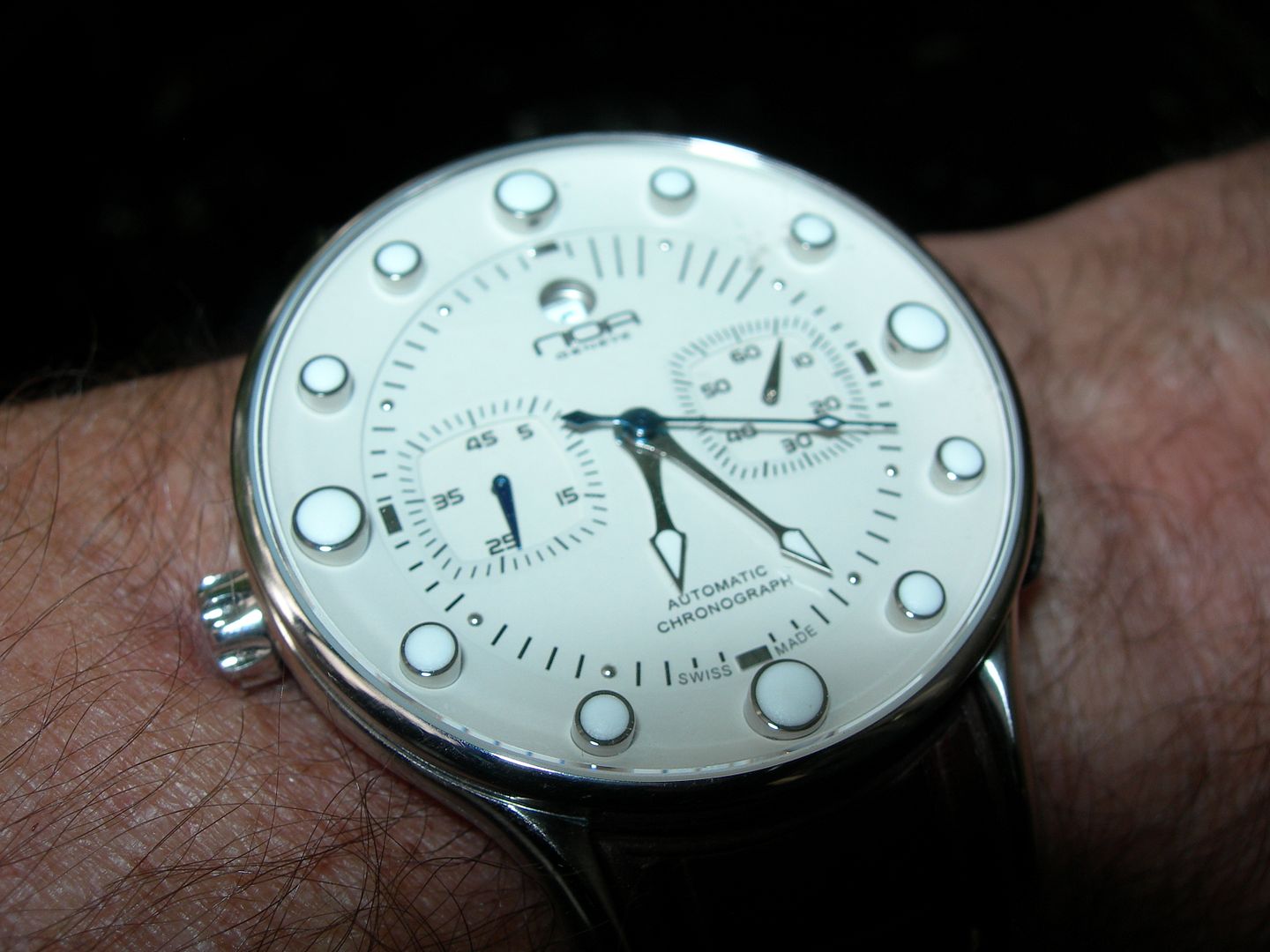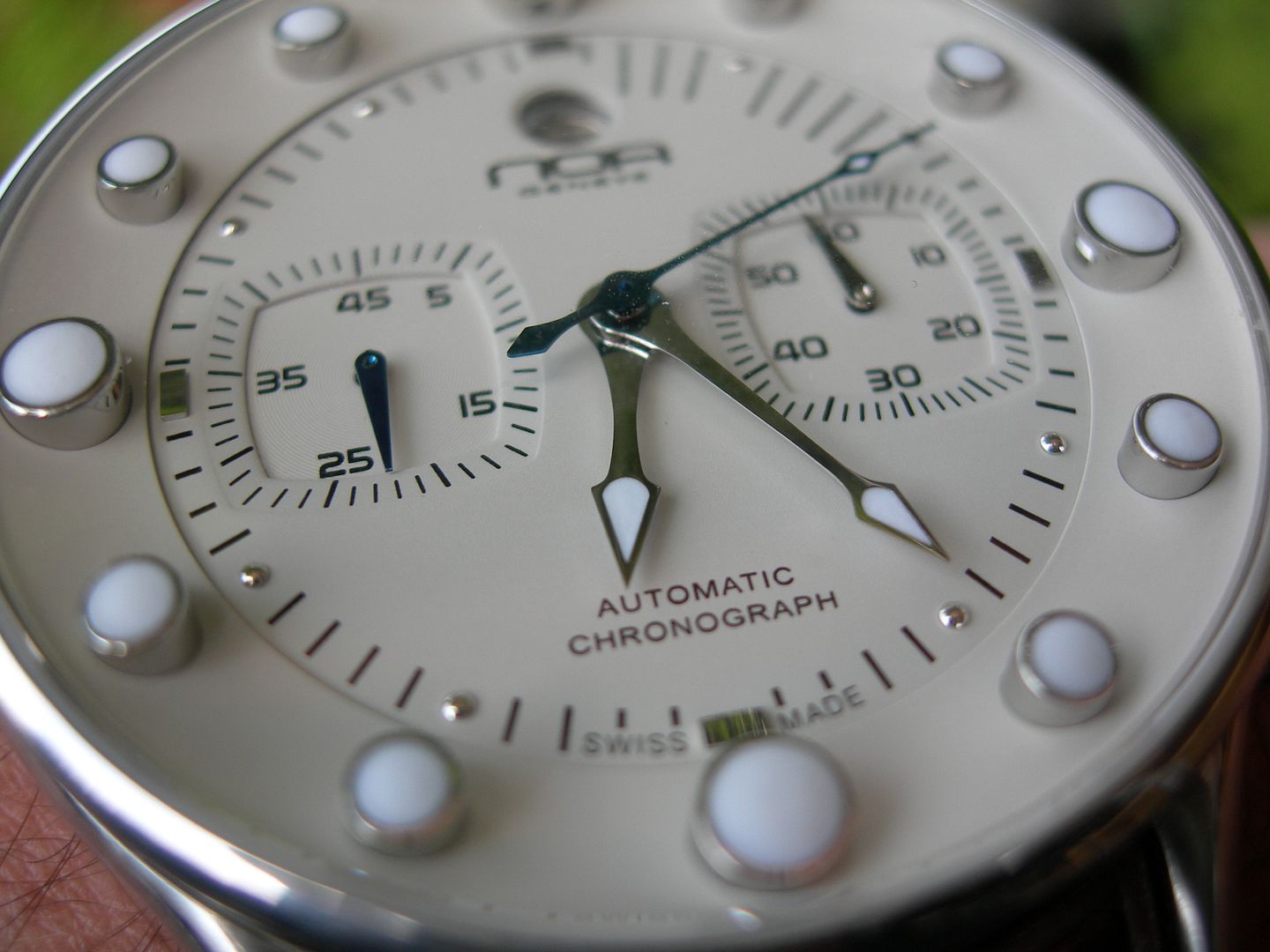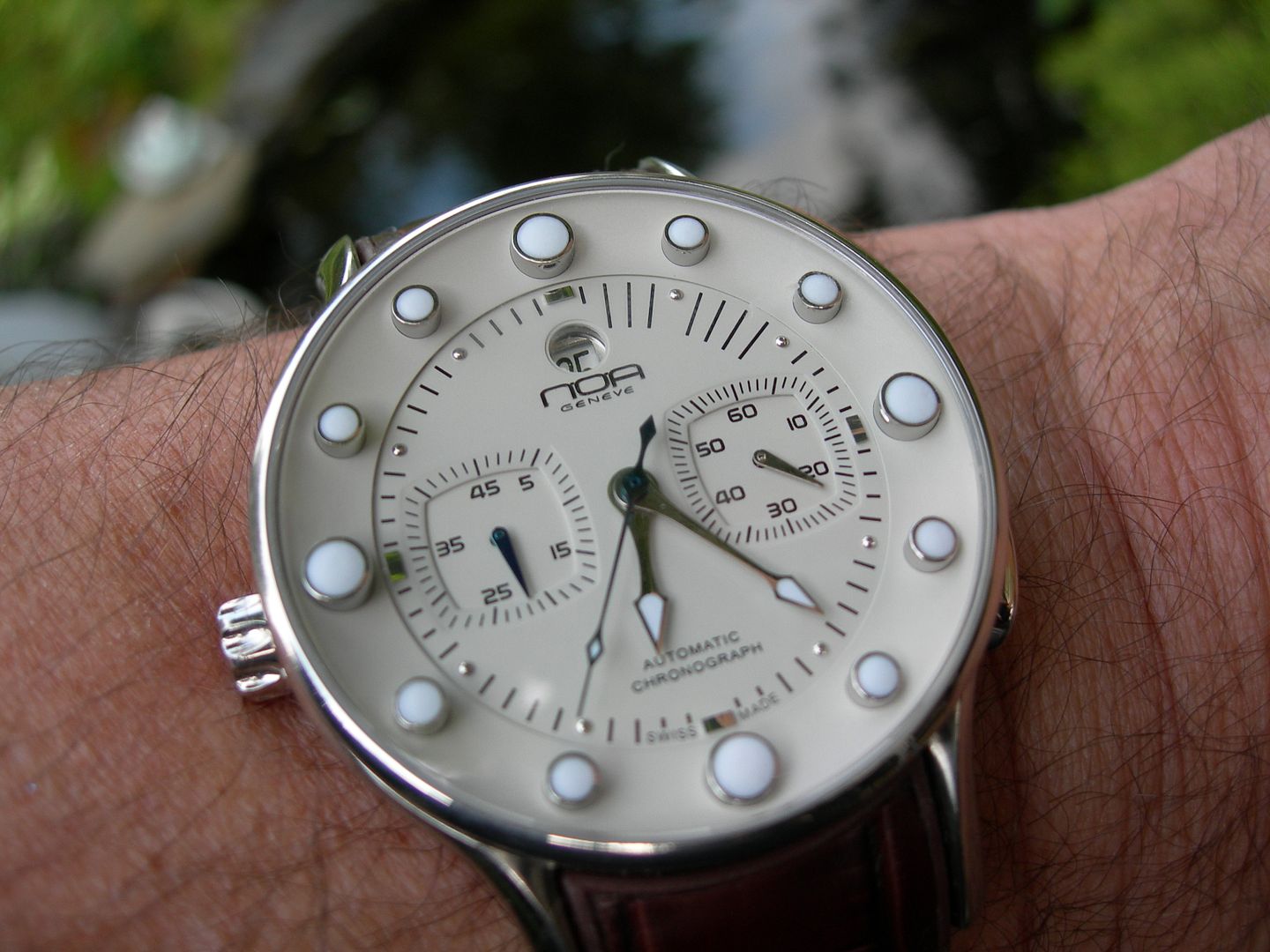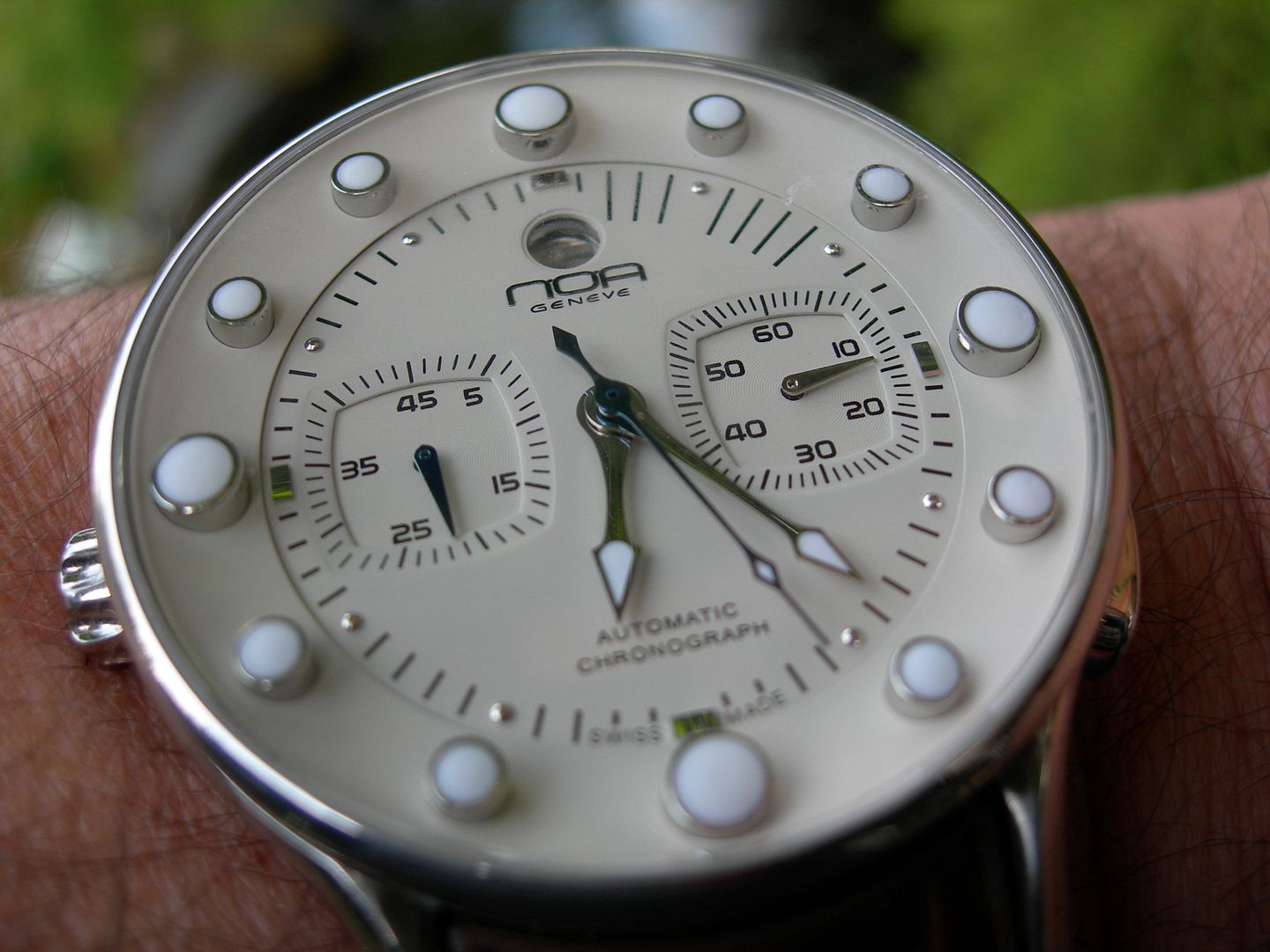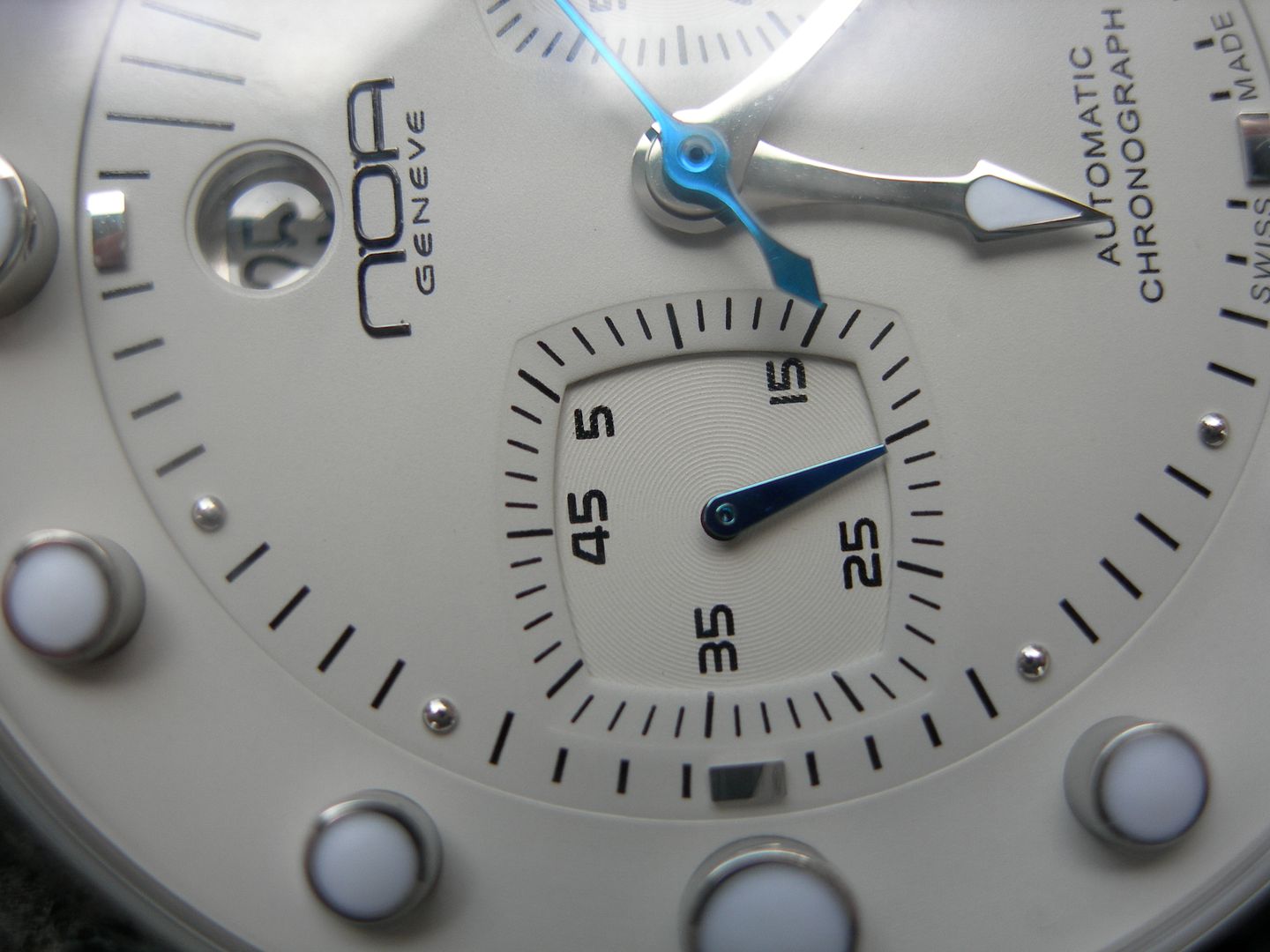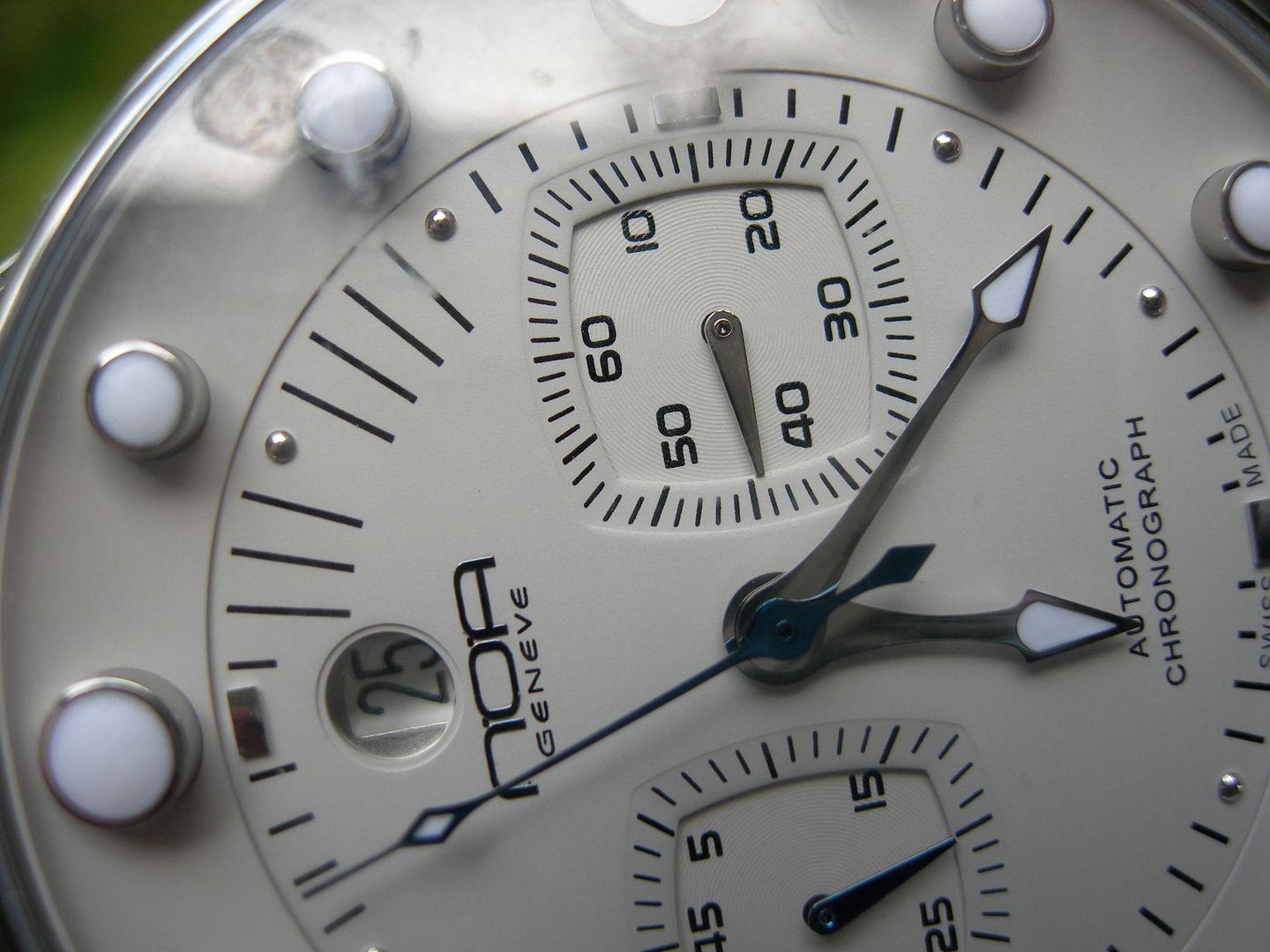 The watch fits like a glove. Very comfortable for a heavy watch. I do mean heavy too. This watch is well built. The case itself is think as my Maurice Lacroix Masterpiece Reveil Globe which is about 16mm. Case is a clean and simple design with curved lugs to fit your wrist comfortably and no frills or writing to speak on the case side. Oblong pushers are smooth and my watch did not stop after 20 pushes like some brands do.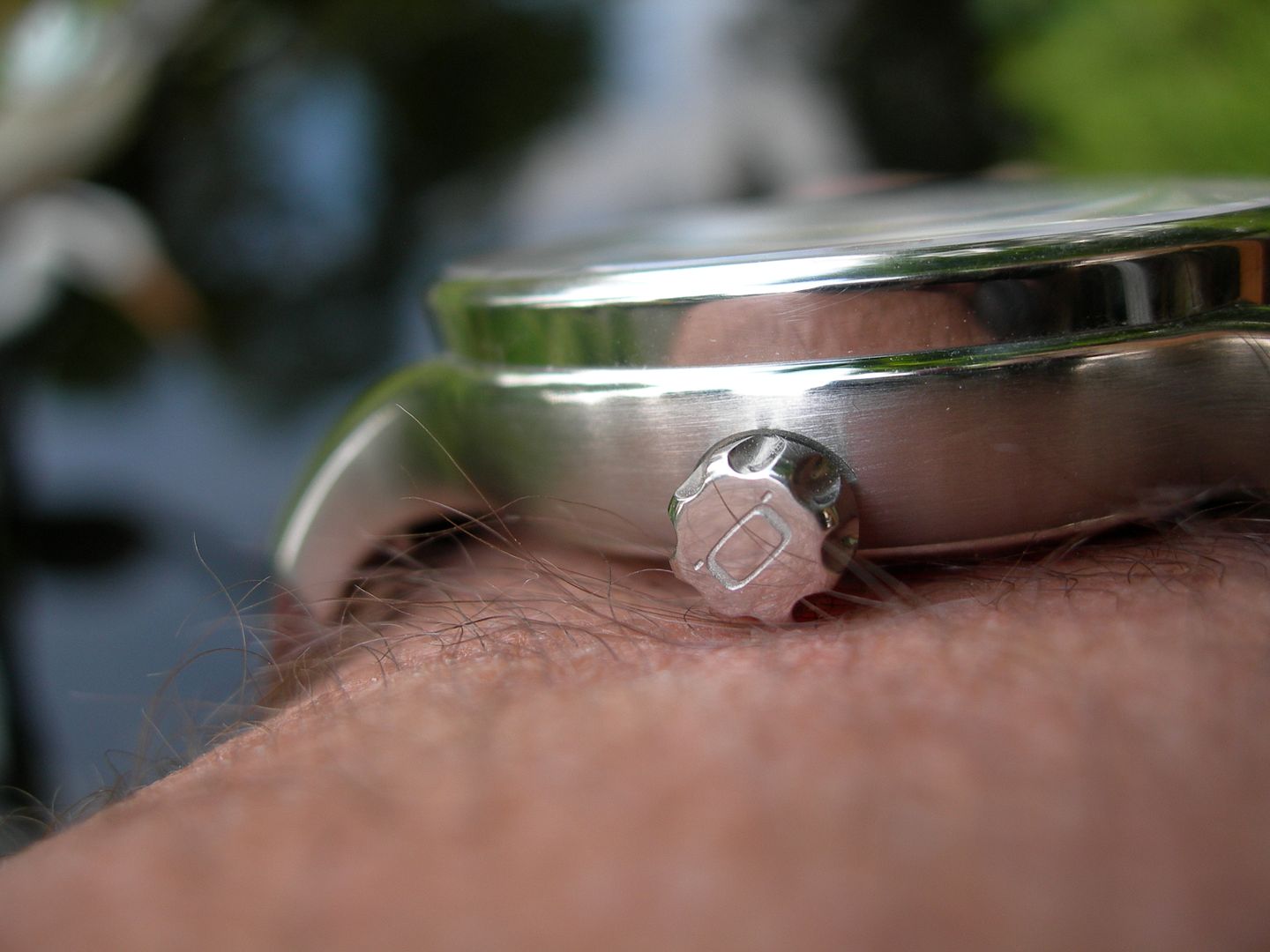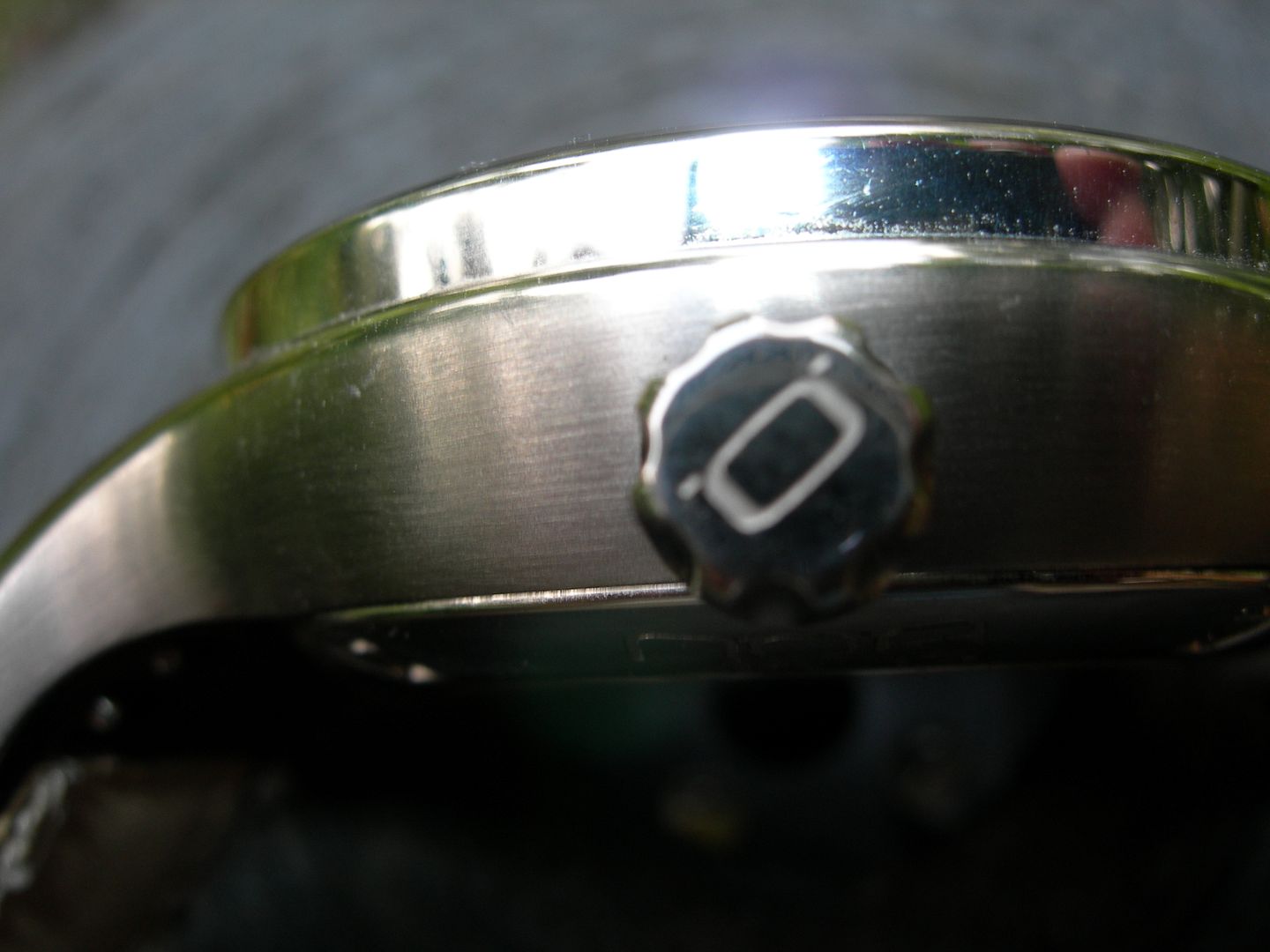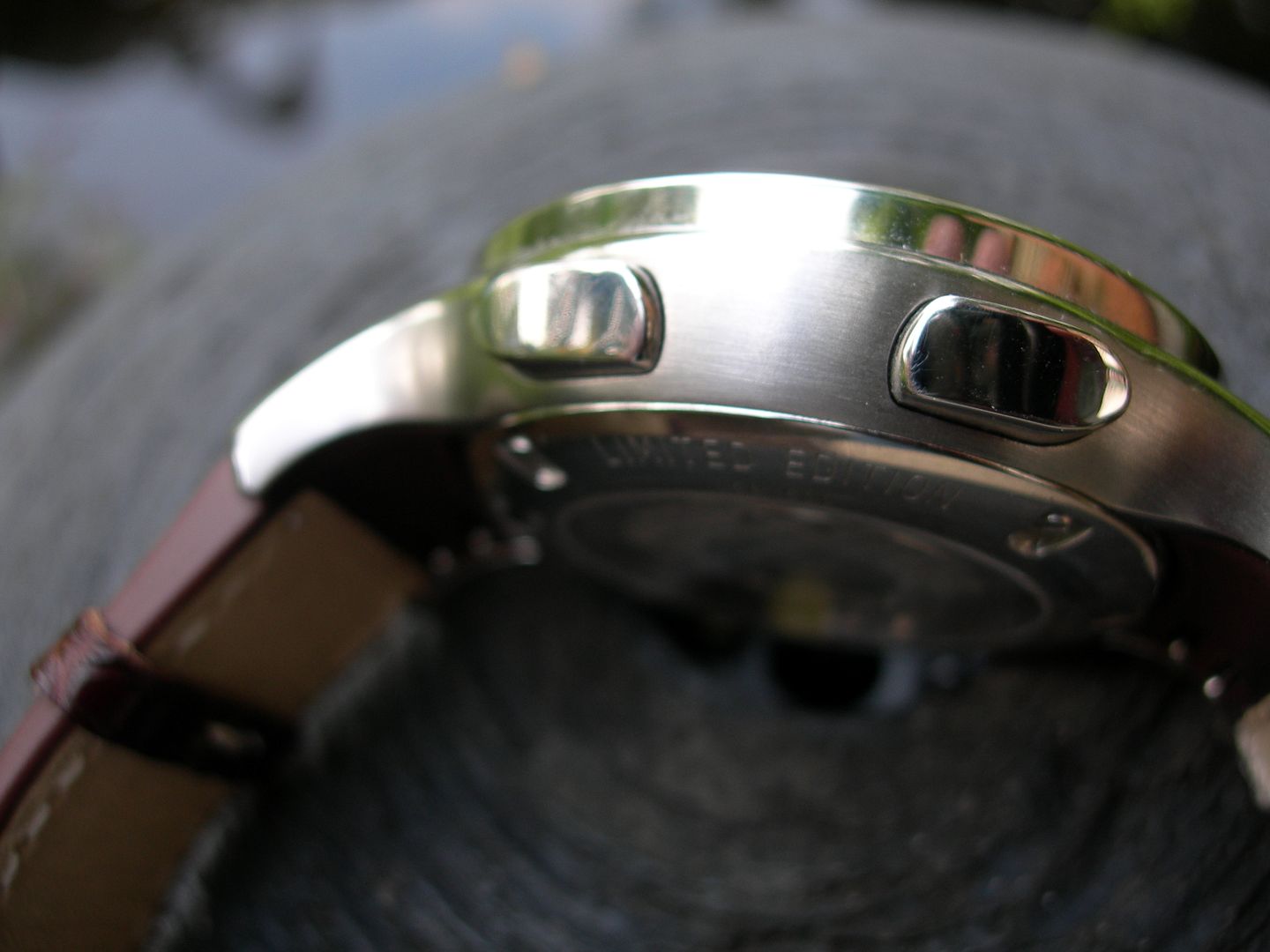 Sapphire crystal case back shows the no nonsense ETA 2892 Top Grade movement with the Dubois module. The ETA 2892 is considered to be an upscale movement, designed in the 70's whereas the ETA 2824 was first designed in the 50's. The 2892 is considered by many to be the equal to the in house movements of Rolex. Even though the case is thick, the movement by itself is thin. That lends itself to modifications such as Breitling and Maurice Lacroix have done. In this case, the Dubois Dupraz 2050 has been added to this movement.
http://watches.infoniac.com/noa-1675-standard.html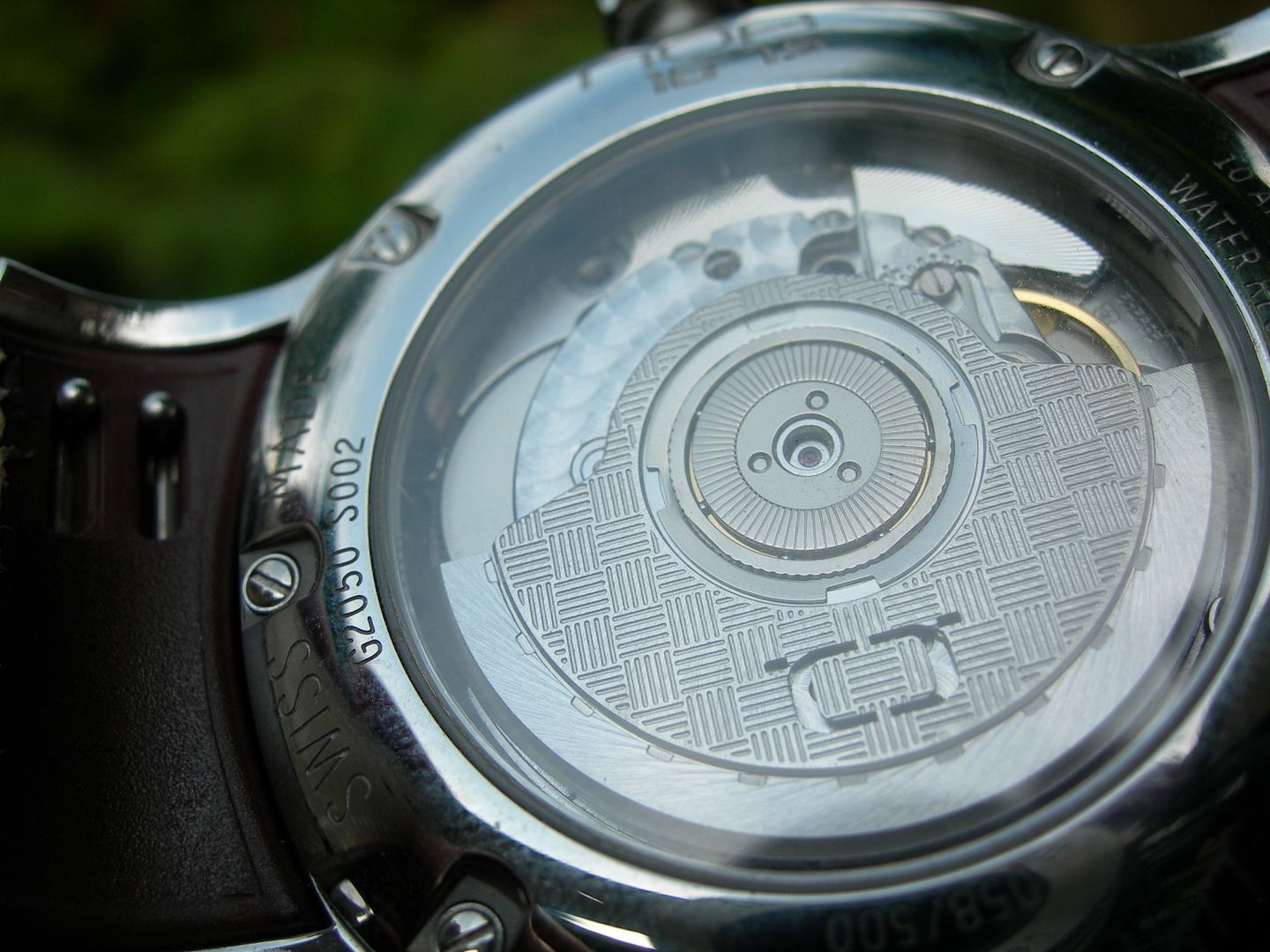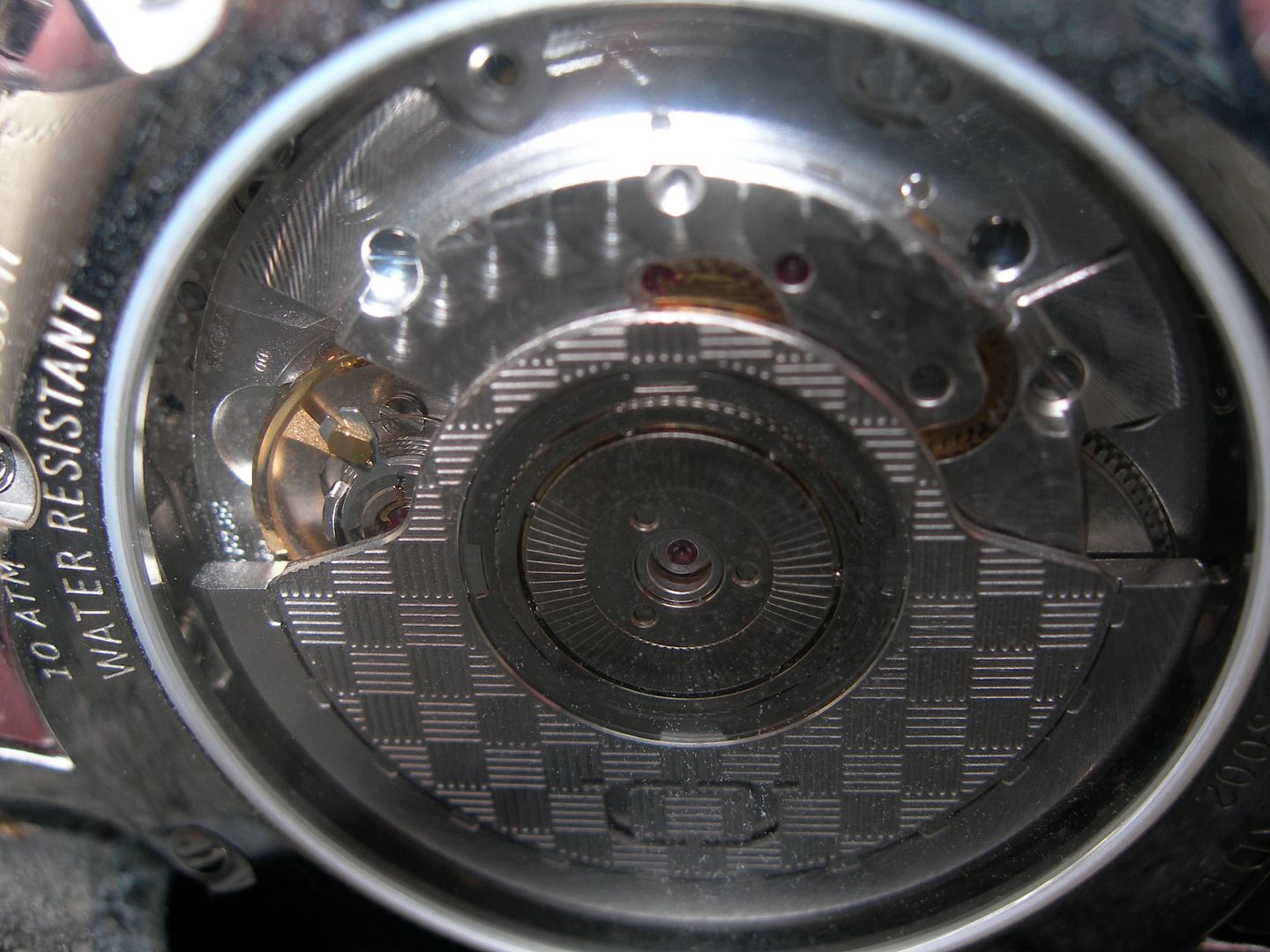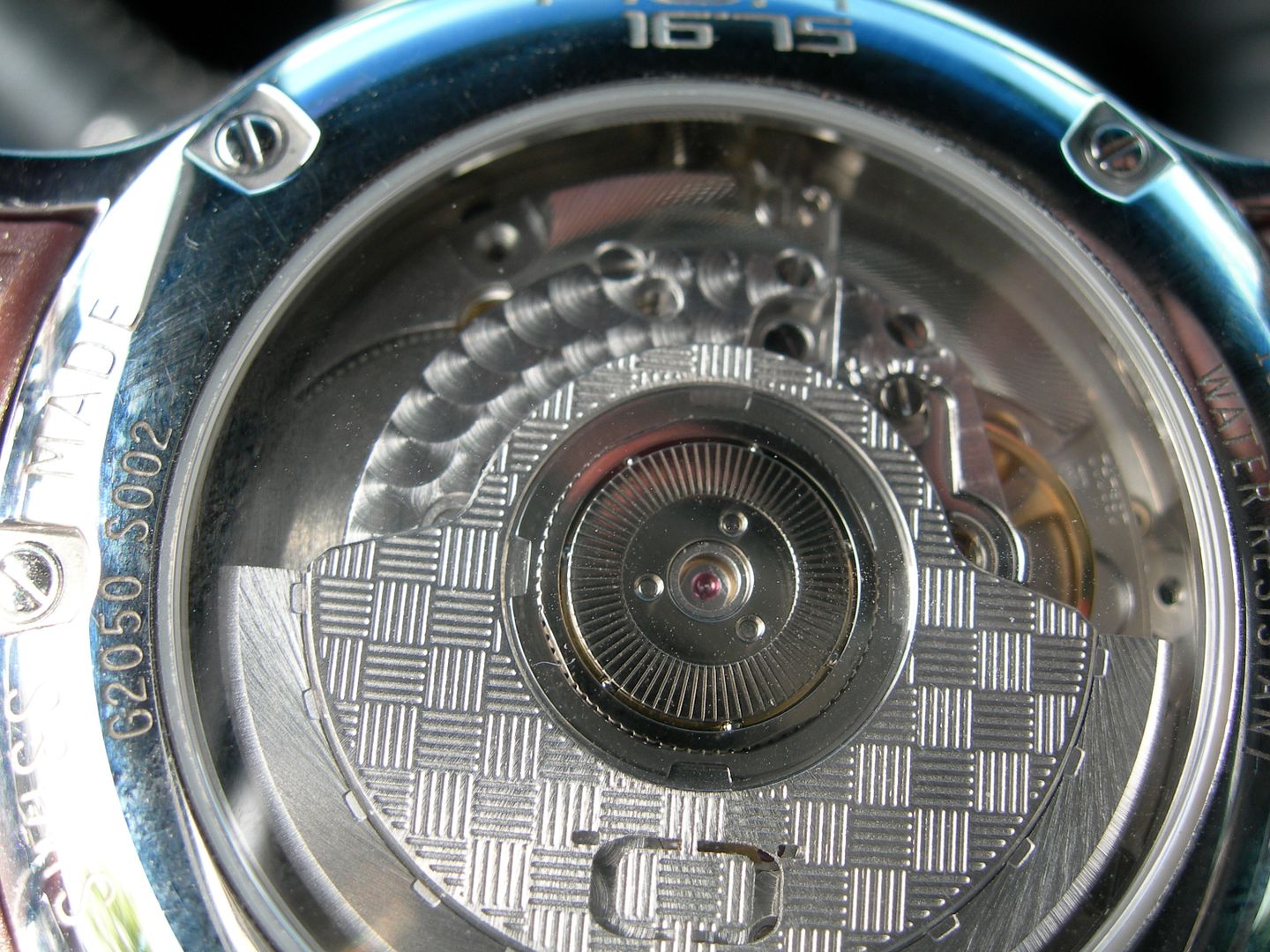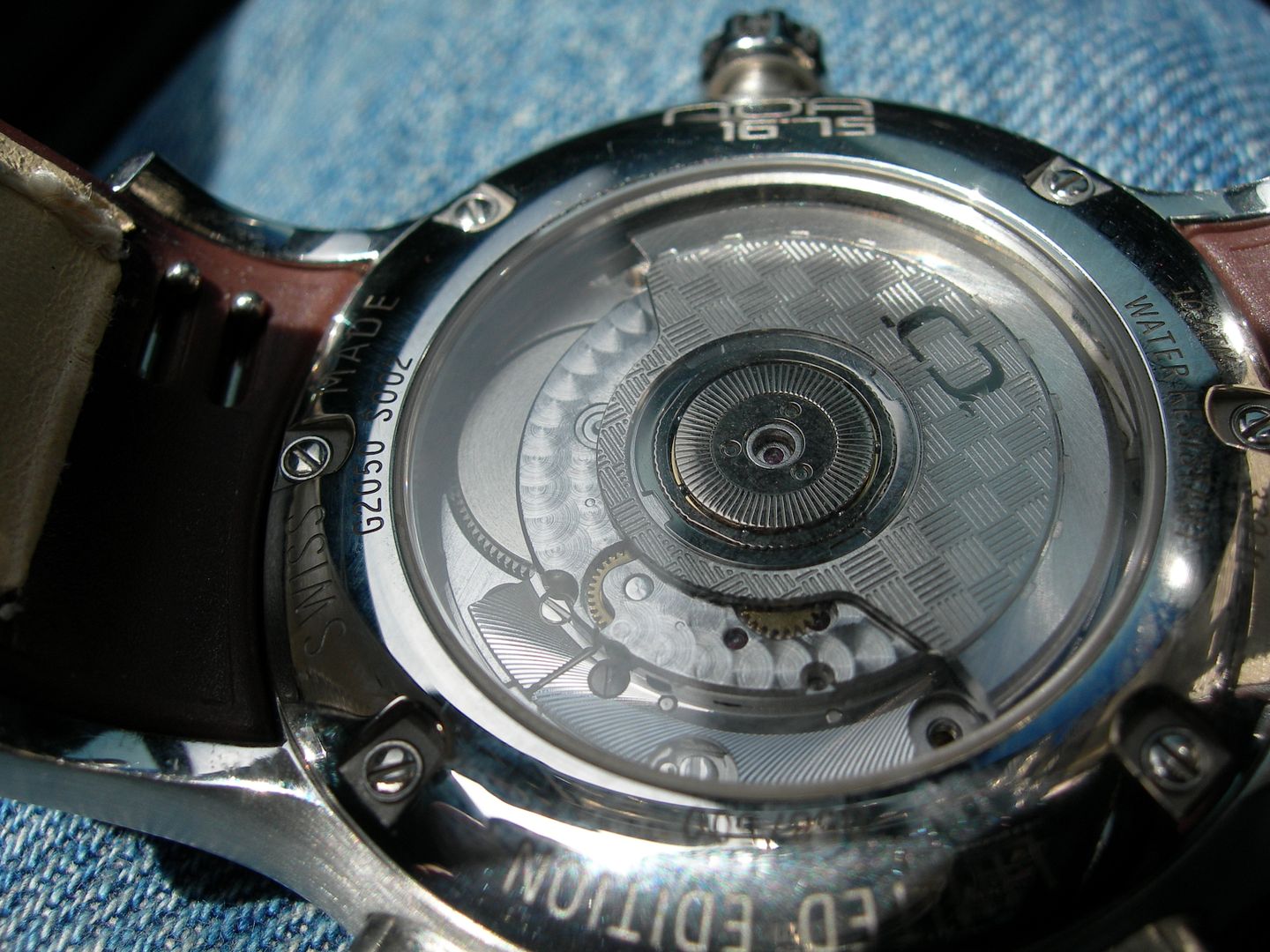 The strap on this watch is too short for an 8" wrist and that bothers me quite a bit. The watch appears to have no ability to adjust the length to fit an oversized wrist leaving me with no choice to purchase an aftermarket strap. This combined with the deployment clasp which I find cumbersome and a bit dated make what I think is an exceptional watch a bit less. Some more time spent on this strap issue would have been nice. It did come with two straps, one rubber and the other rubber with a leather type overlay.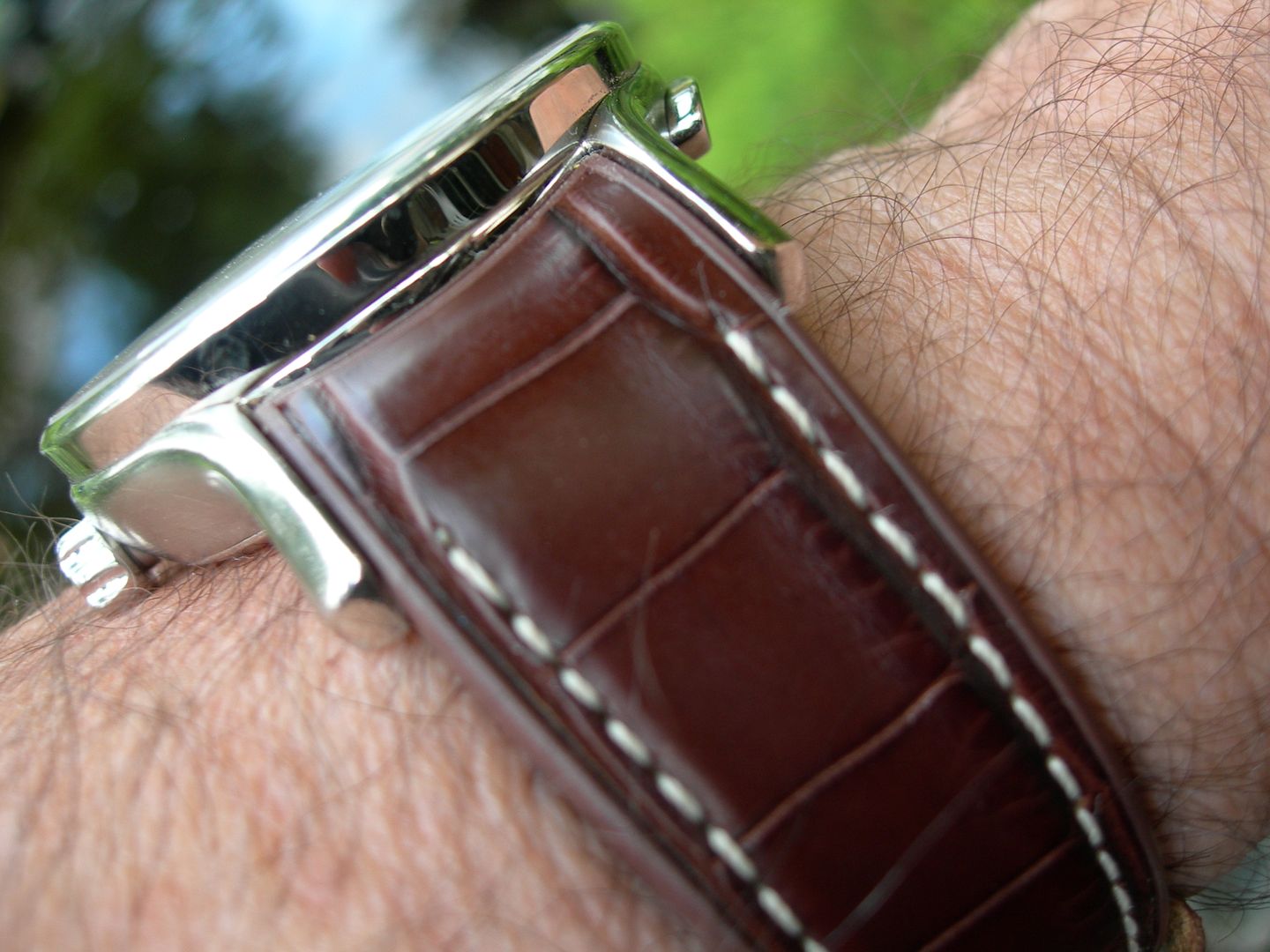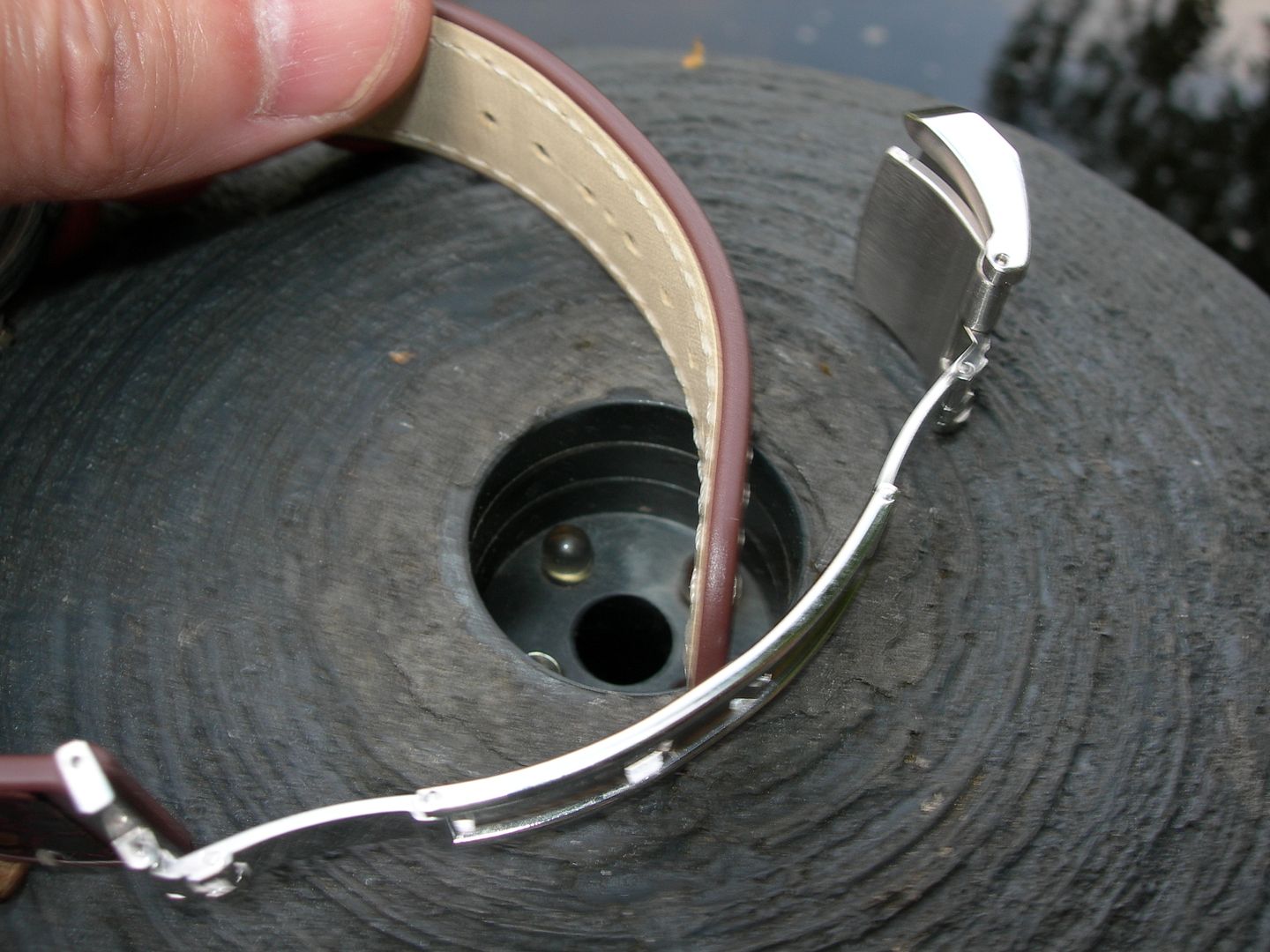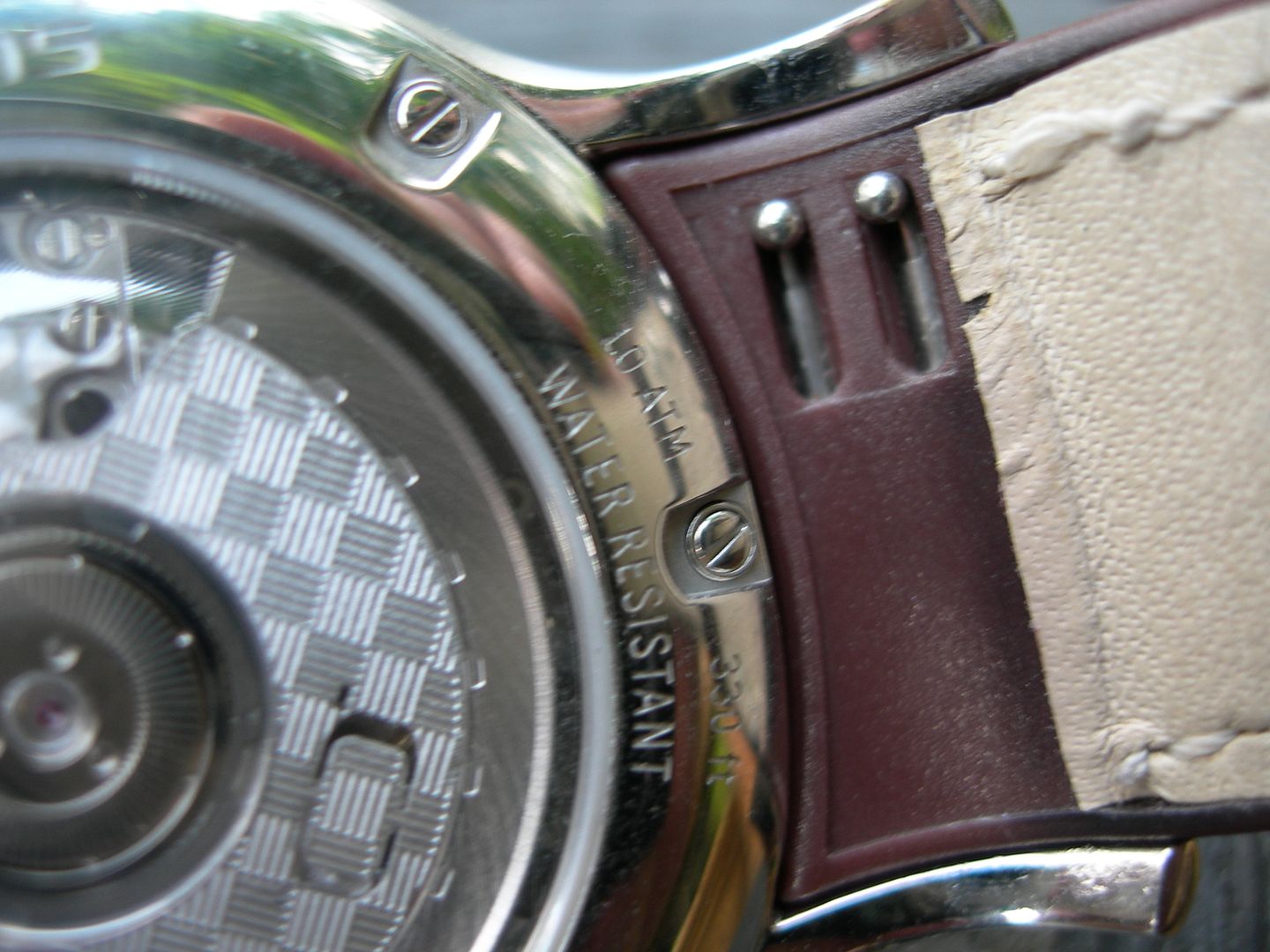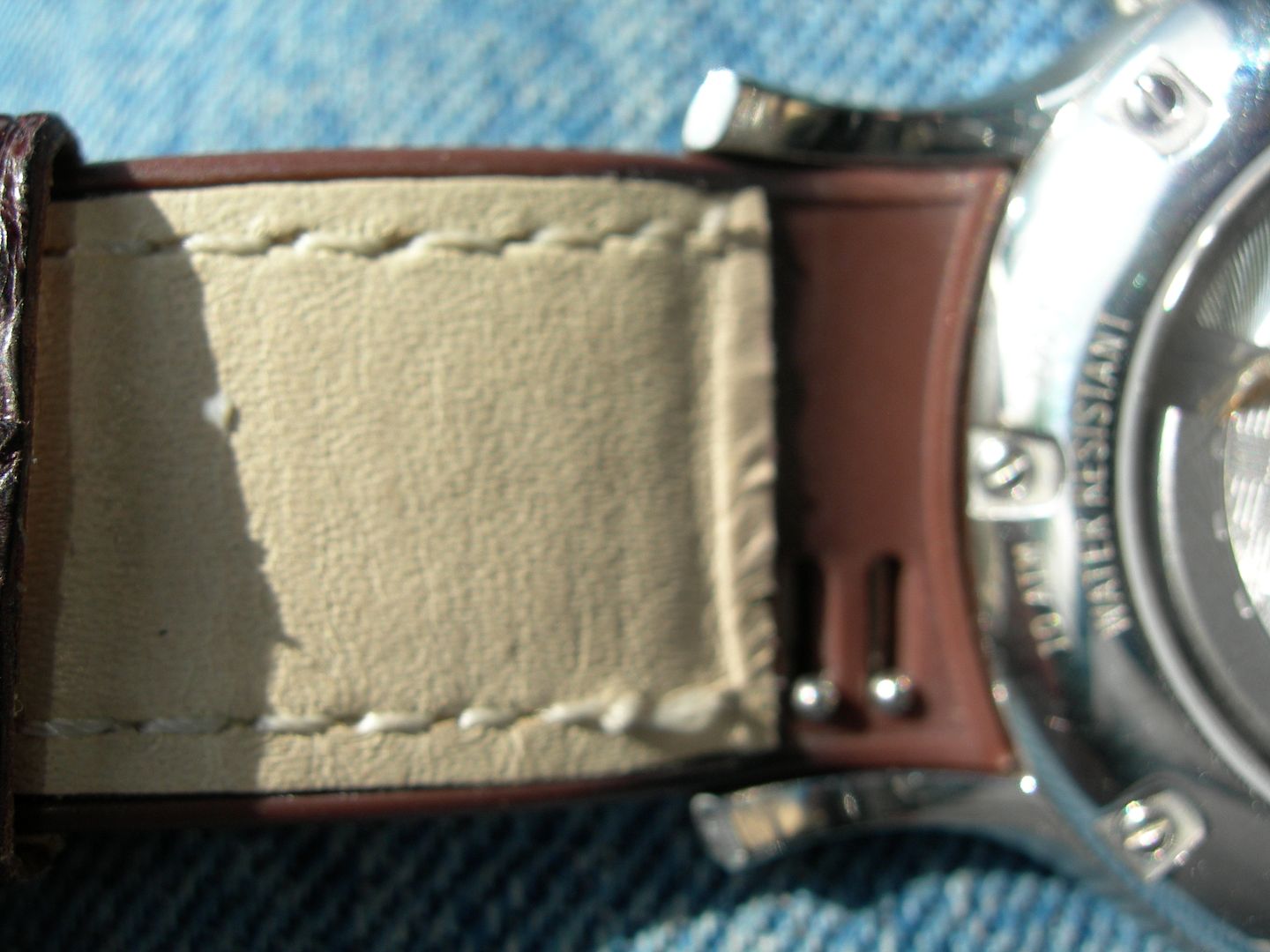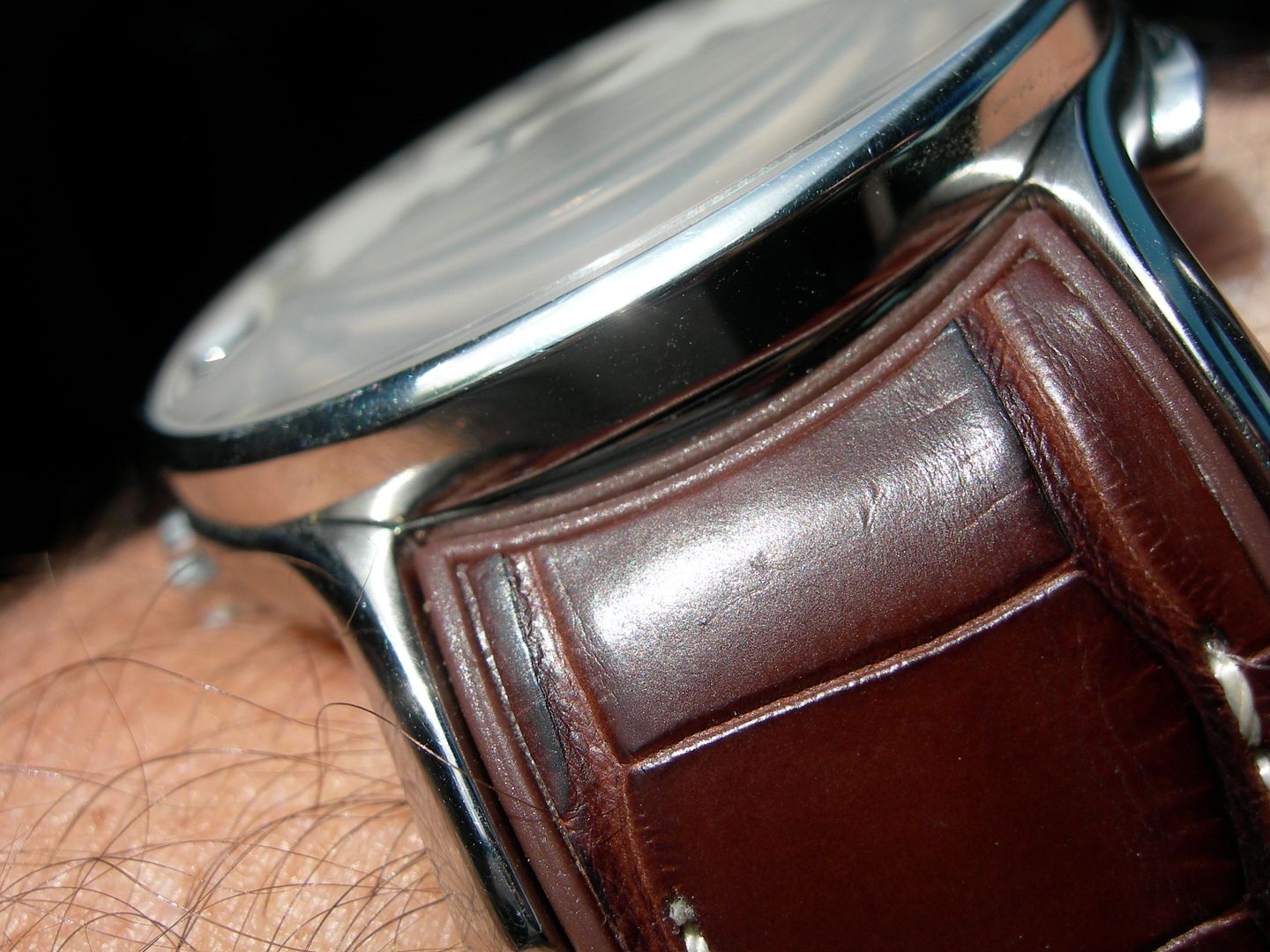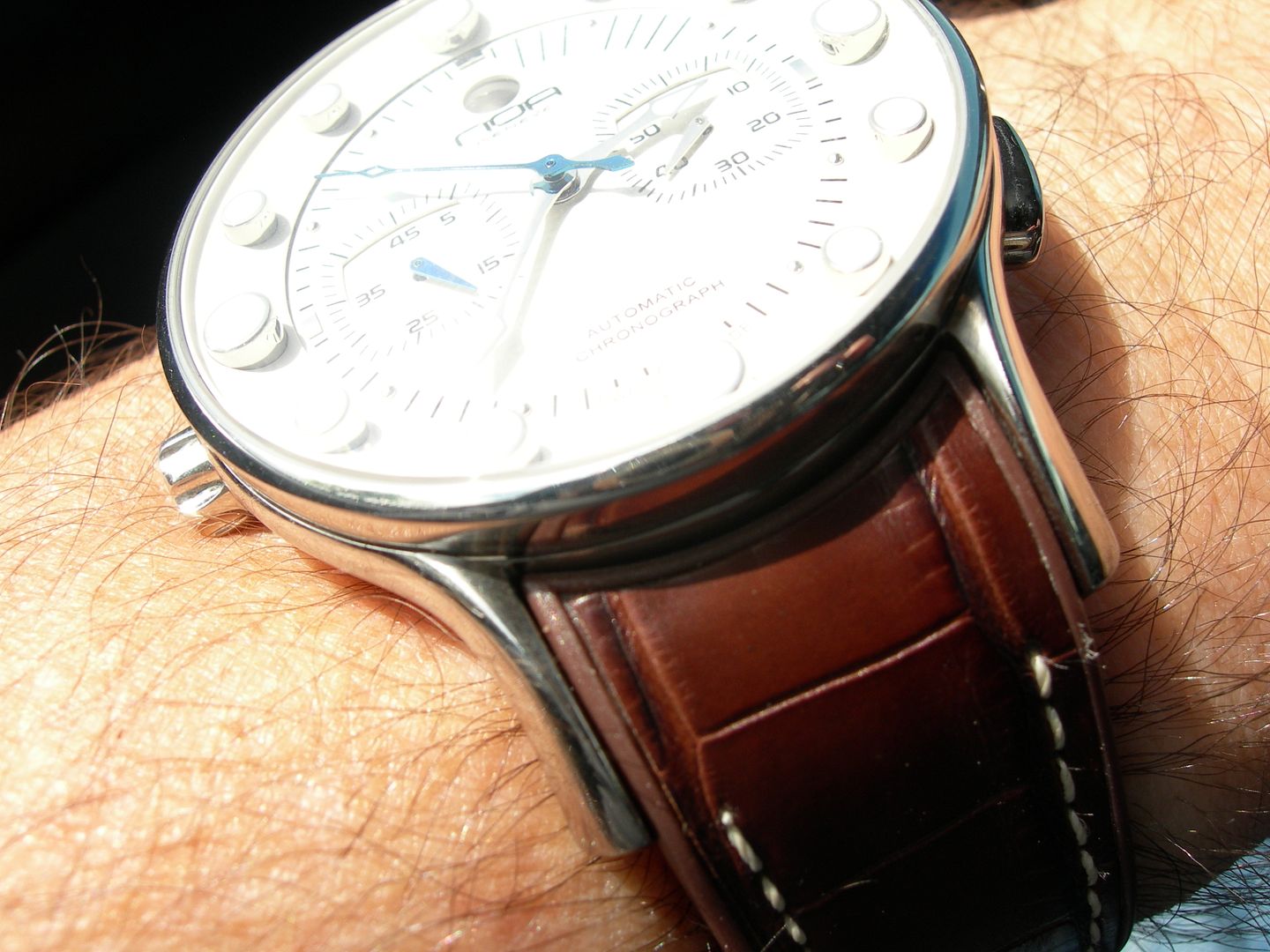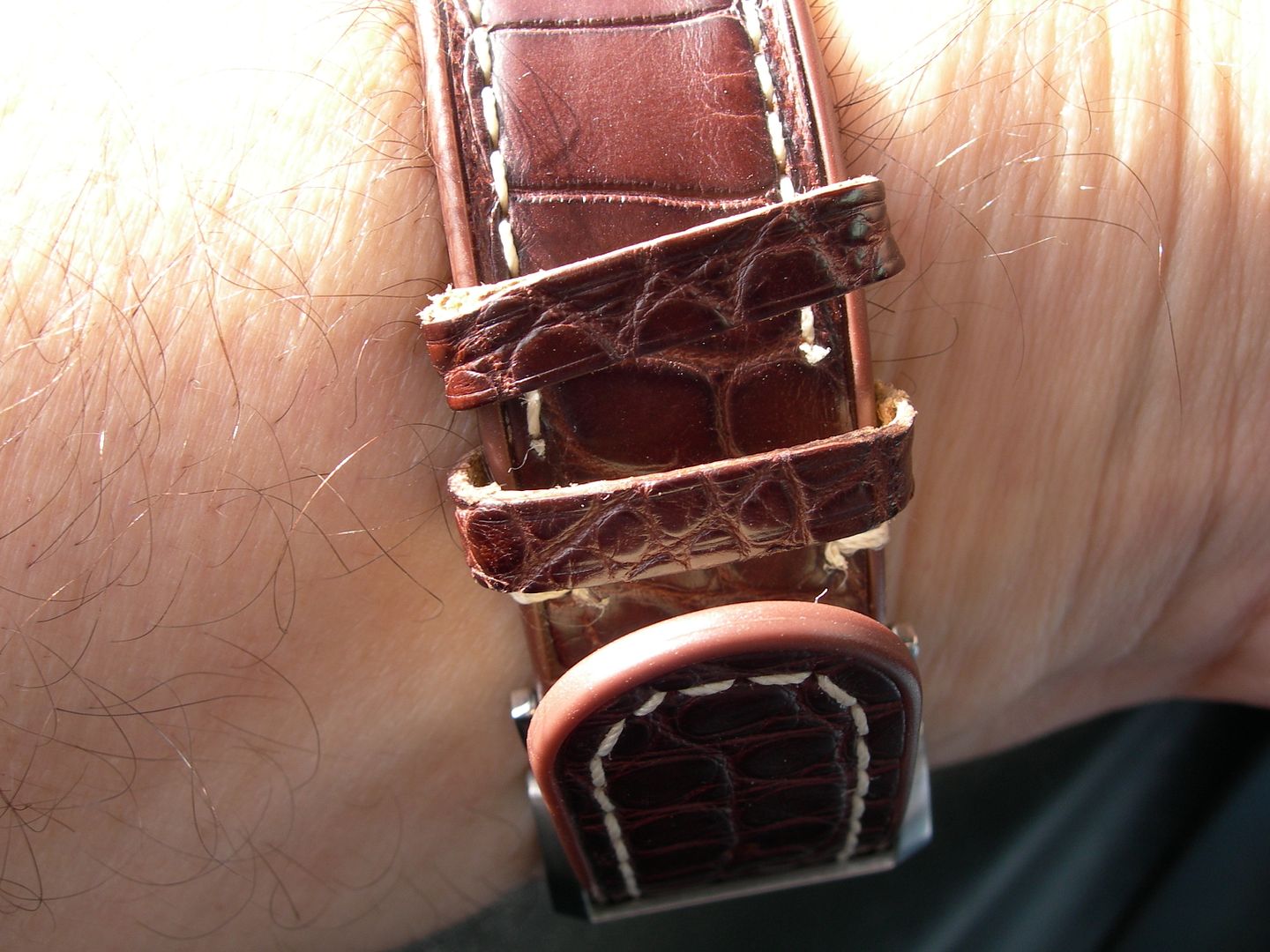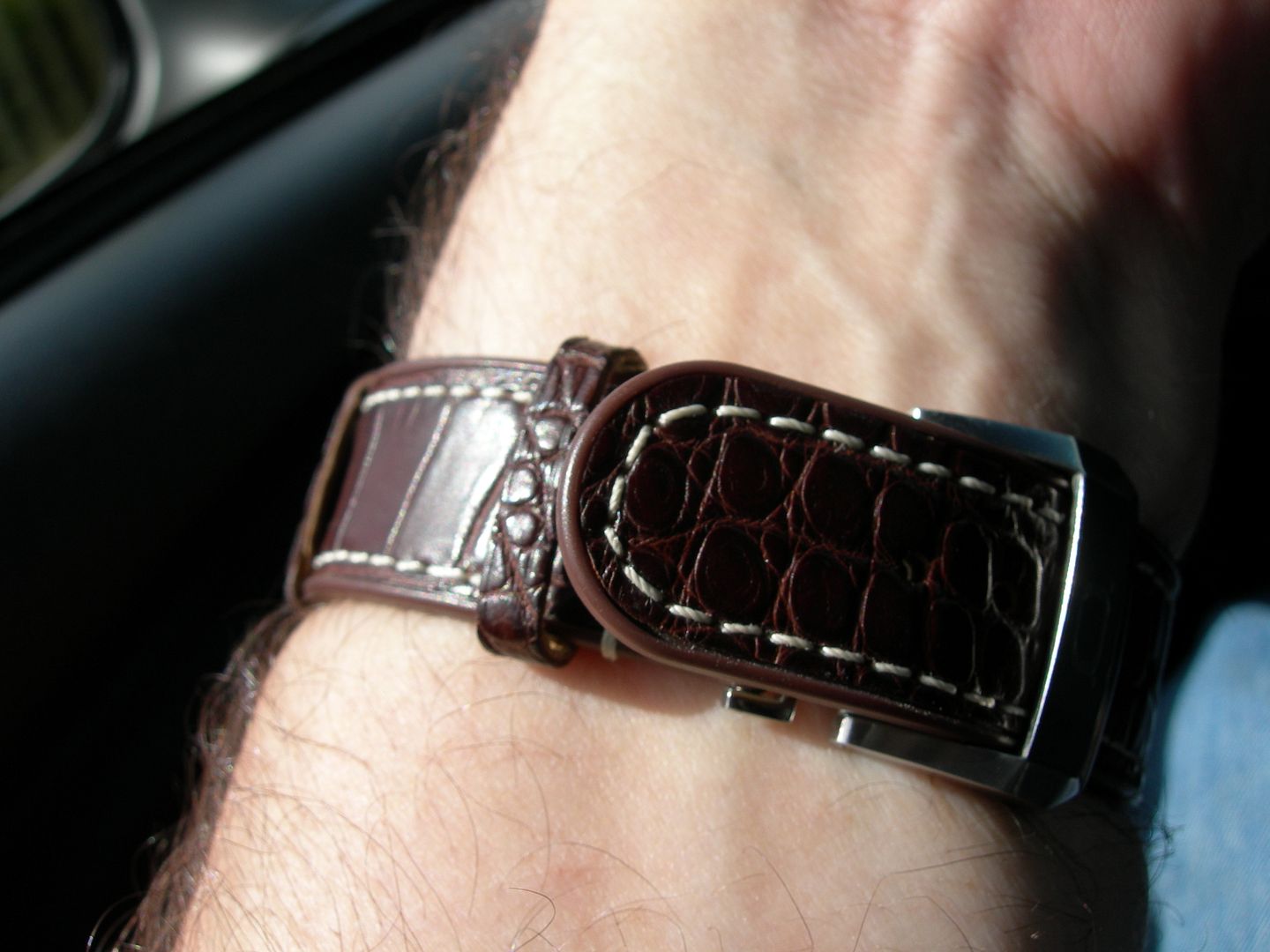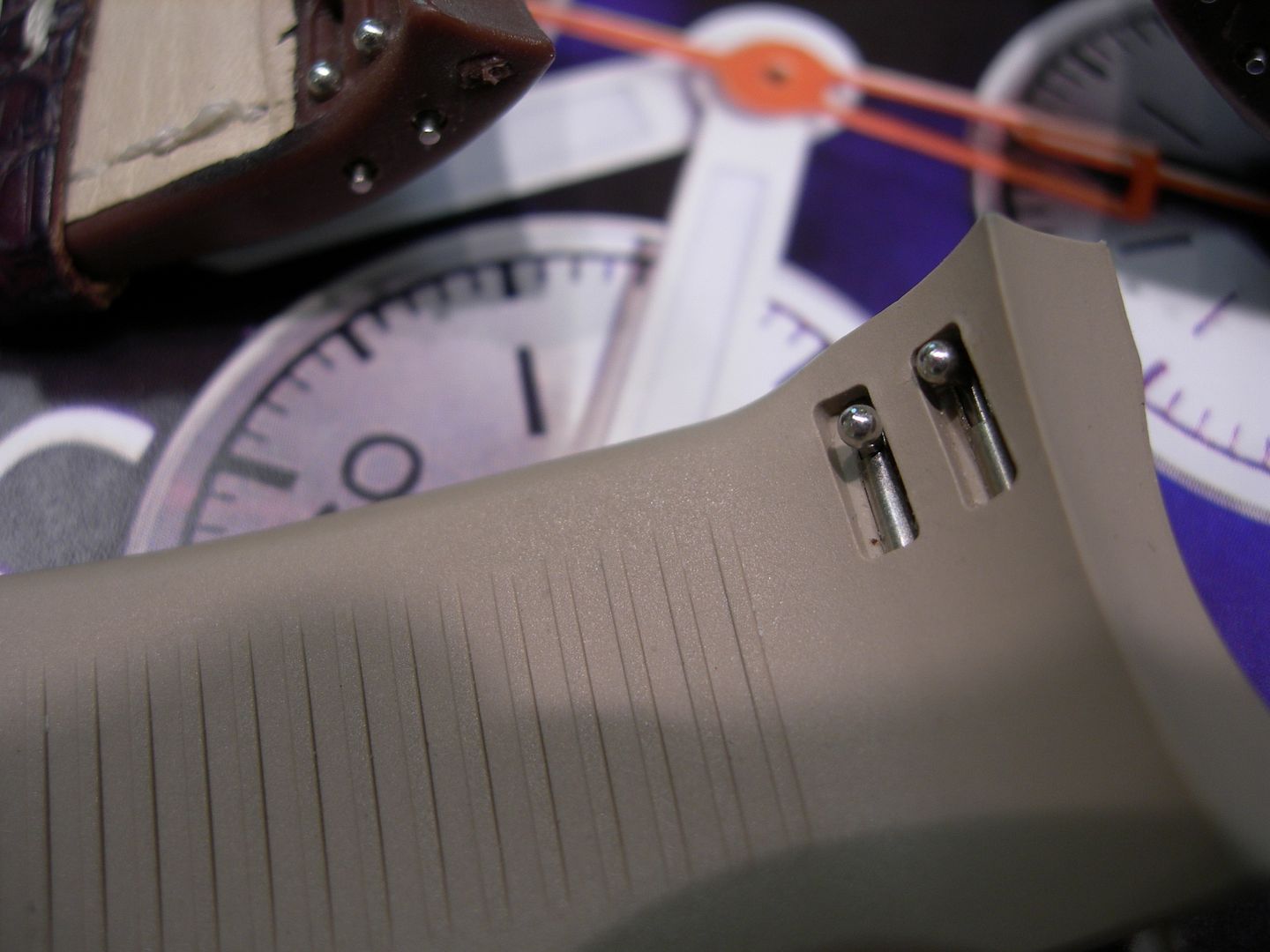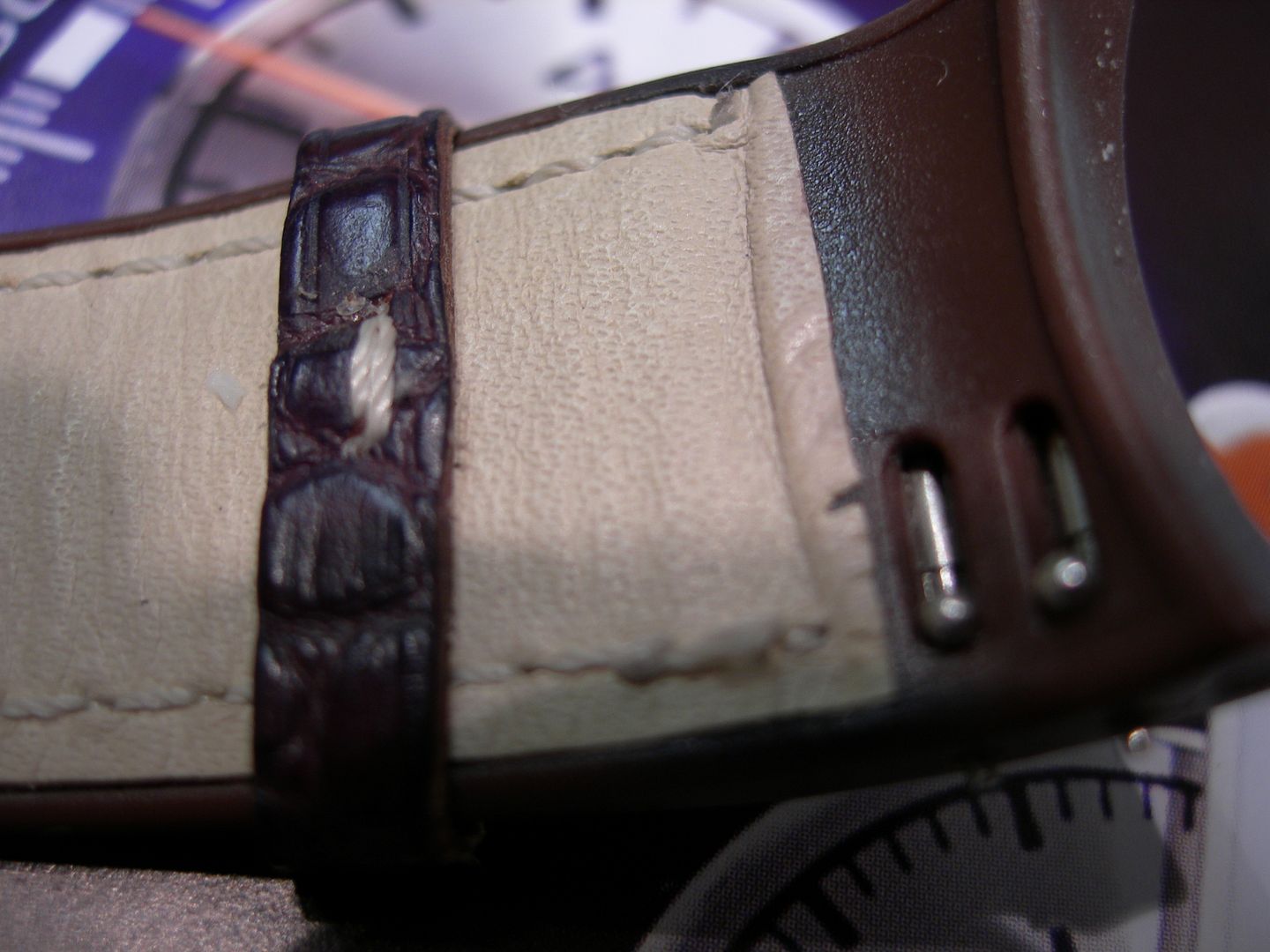 Other than that, the watch is a keeper for me.
1946-2006

"Your heart was warm and happy

With the lilt of Irish laughter

Every day and in every way

Now forever and ever after."