Moderator
Posts: 2947
Joined: January 7th 2013, 11:00pm
Location: Just north of Northern Krautland
Contact:
... a giant leap for my personal pleasure (and my purse - I hope not
).
The first step was to buy a set of chronograph dials offered on ebay, for little money. One of the reasons for buying them was my frustration to find suitable sub dial hands for my Kelek chronograph, and here some came along: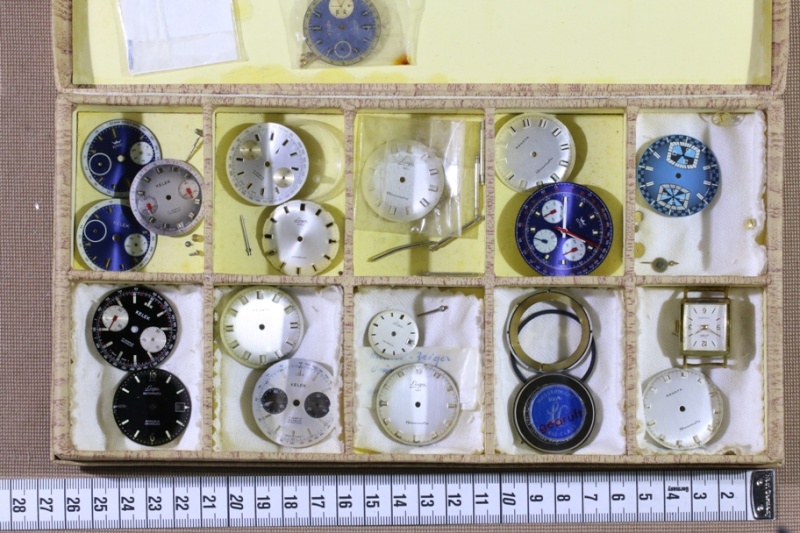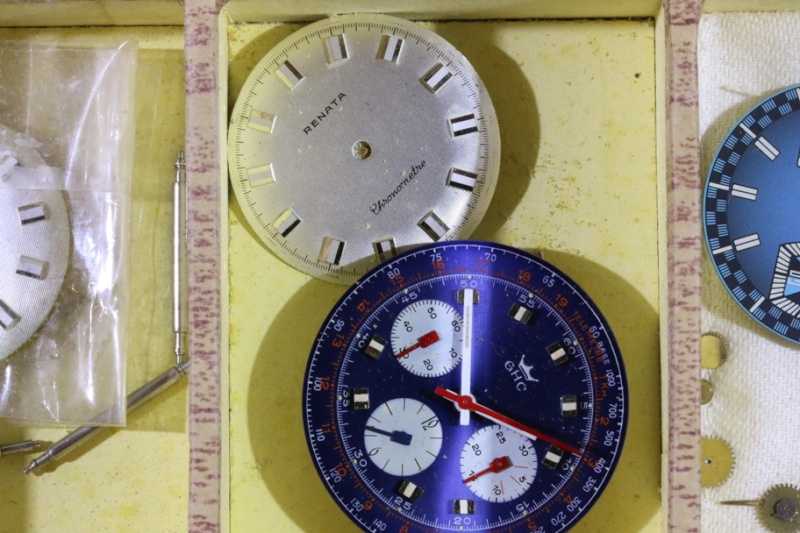 (This and further pics borrowed from seller.)
The stuff did arrive last week, and turned out to be useable - some NOS dials, some in bad shape. The hands, well, are still a bit of a disappointment, I need to ask my watchmaker to see if they can be made useable.
However the other reason for buying was this one: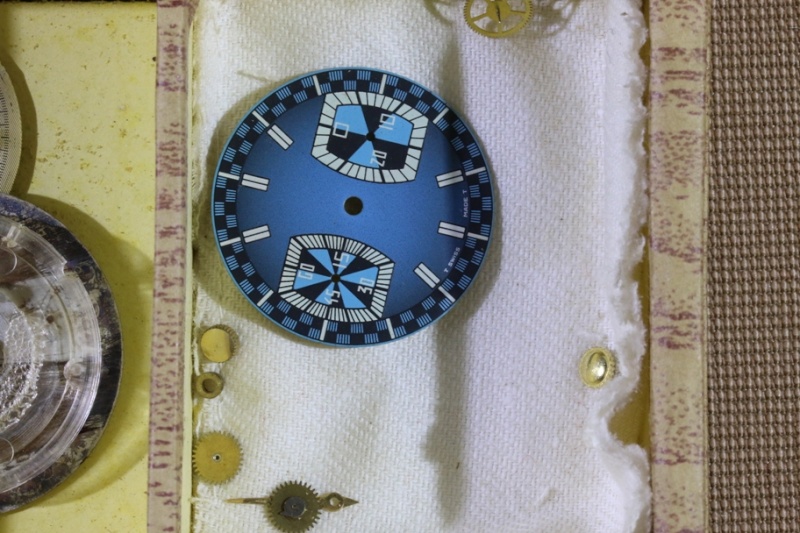 I'm loving it, drool, drool, drooly-dool.
Now - what's next. I need a movement, and a case. The dials are designed for the common Valjoux 7733, so that shouldn't be an issue. In fact I do have a watch with one in the drawer, that I never wanted to wear. I have no picture at the moment, will show it later, I even had my watchmaker service it - waste of money. But I am having second thoughts, as it is in nice condition.
I also bought a watch with a Valjoux 92 (a slightly more fancy movement with column wheel, this particular one even being gold plated):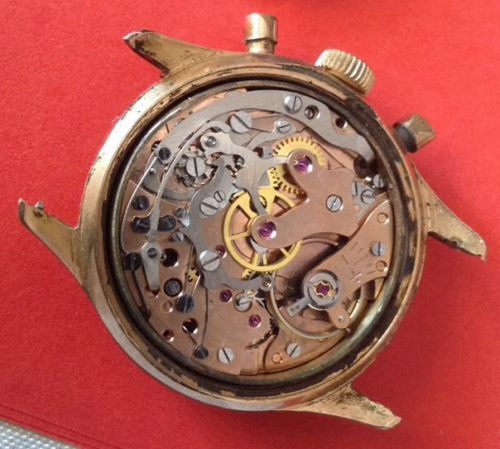 Scratched, gold plated case, a damaged dial - an ideal candidate for such a project. I am not sure the dial feet will fit, and that the distance of the holes for the sub dials do - need to figure it out, once I have it.
The seller also offered a set of unsigned stainless steel chronograph cases, but I missed that. One would have been very nice: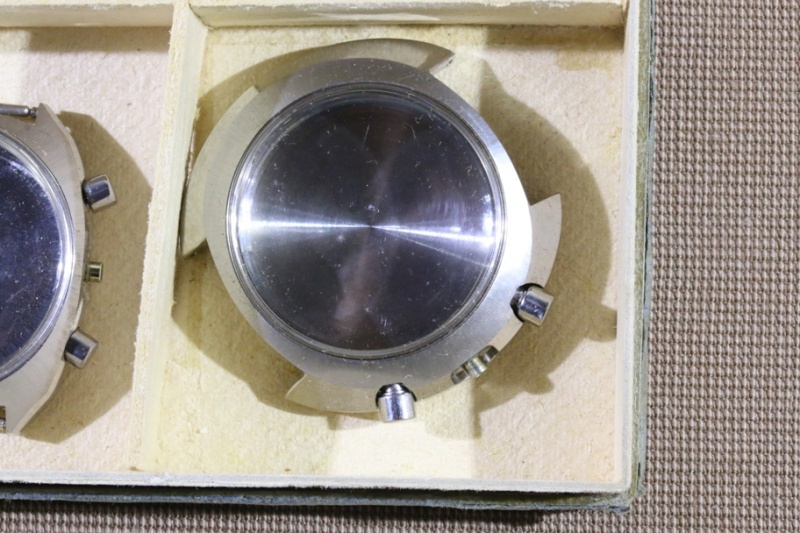 However, nice Chronograph cases show up from time to time on ebay, so I am not worried about that.
Ardnut since 1989

In twenty years or so, the German language will be one, massively long compound word.
-- conjurer