Master of Time
Posts: 2431
Joined: June 8th 2011, 10:00pm
Facebook ID: 0
Location: Sun Diego, California
Contact:
I'm no wristwatch historian, just an admirer of cool timepieces and appreciate mid century design. Company and model backgrounds are from what I have read and learned through the years, mostly from the internet and fellow collectors. If anyone has corrections or additions, please post!
Inspired by a recent post made by our fearless forum owner, I thought Hamilton's Masterpiece series and custom award models deserved a brief spotlight here.
Mid last century (I can't believe I just typed "last century"), Hamilton had a division that aggressively marketed incentive and award watches to corporations. Known as the Masterpiece line, most were variations of existing models, but went uncatalogued. Through the years, they ranged from solid to gold filled cases and housed mechanical, electric, and electronic movements.
What made the Masterpiece extra enticing to corporate buyers was the custom case back engraving Hamilton offered. Though commonly referred to as "engraving", it wasn't. Hammie perfected a photo-etching system that allowed superb specialty text reproduction and possibly for the first time by a watchmaker (confirmation is needed), the ability to flawlessly reproduce intricate corporate logos. The result was stunning with absolute consistency and quality. Masterpieces are hallmarked as such on dials. Custom dial art printing was offered, too.
Not all award watches are Masterpiece models. Hamilton also offered a few established models within the catalog as award models with upgraded case materials and issuing new names. The gold filled Electric Atlantis case changed to solid gold and renamed the Biscayne is a good example. The traditionally 10K gold filled Electric Pacer got an award watch case upgrade treatment to solid 14K and has become one of the most rare and coveted of all Hamiltons.
Hamilton customers were not restricted to only the Masterpiece or specialty models for custom message photo-engraving treatments. Custom dial imprinting was available for non-Masterpieces as well. One of my favorites is a General Electric logo (GE) imprinted on an Electric Pacer model, affectionately referred to as a "Double Electric" watch. Not too hard to find are Freemason dials and those commemorating college bowl games that may have been awarded to event organizers.
On a personal note, I used to shun personalized case backs. I felt they were "not pure". Foolish me. As my collection filled-out, I had a change of heart and came to realized these special watches are a great way to add flavor and variety. Each emphasizes what vintage watches represent beyond just machines: time capsules gifting us a slice of history.
Examples of Hamilton's superior photo-engraving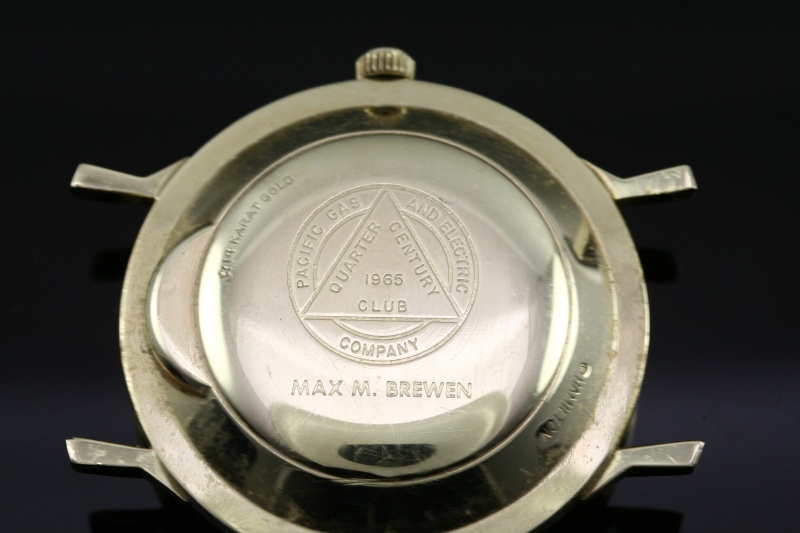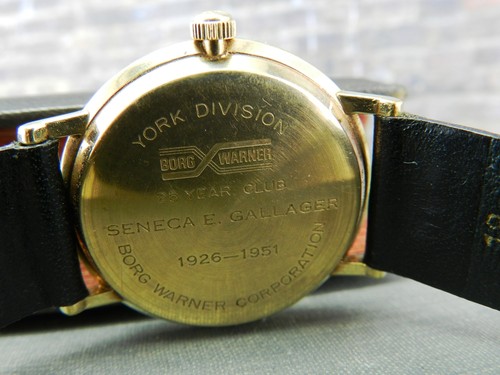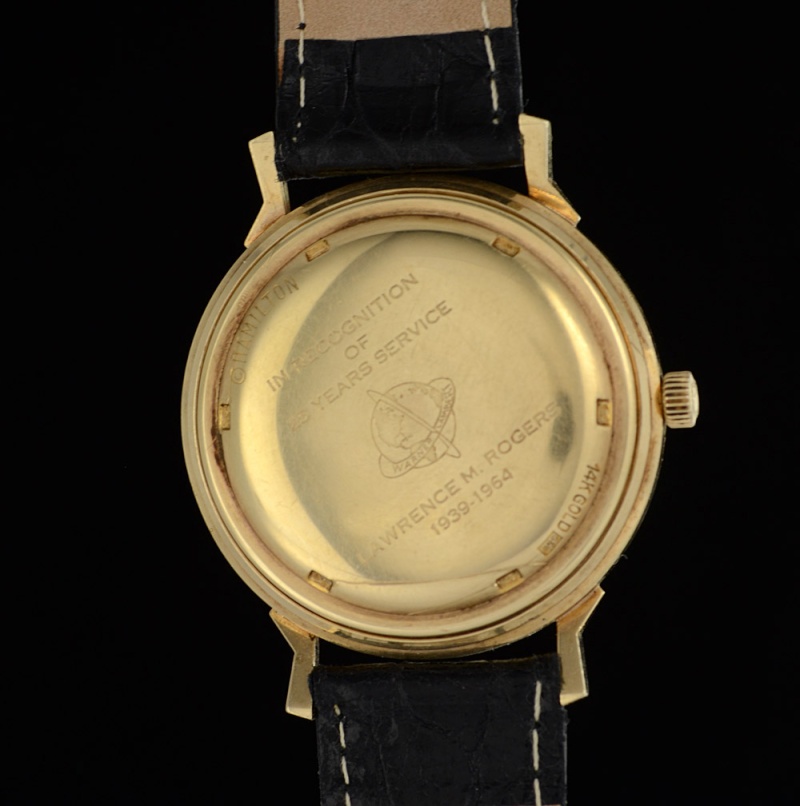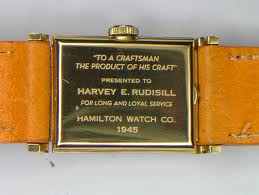 A solid 14K gold Pacer case back: One of Hammie's rarist and most coveted models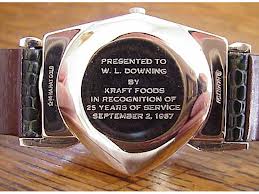 Custom and corporate dials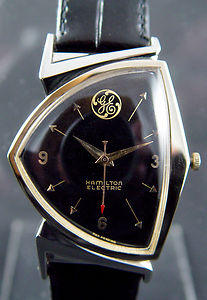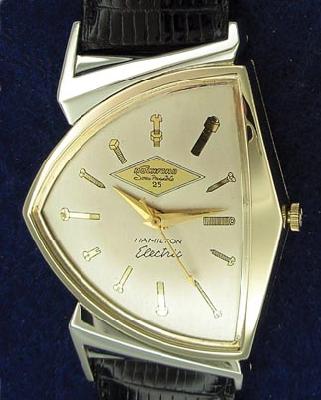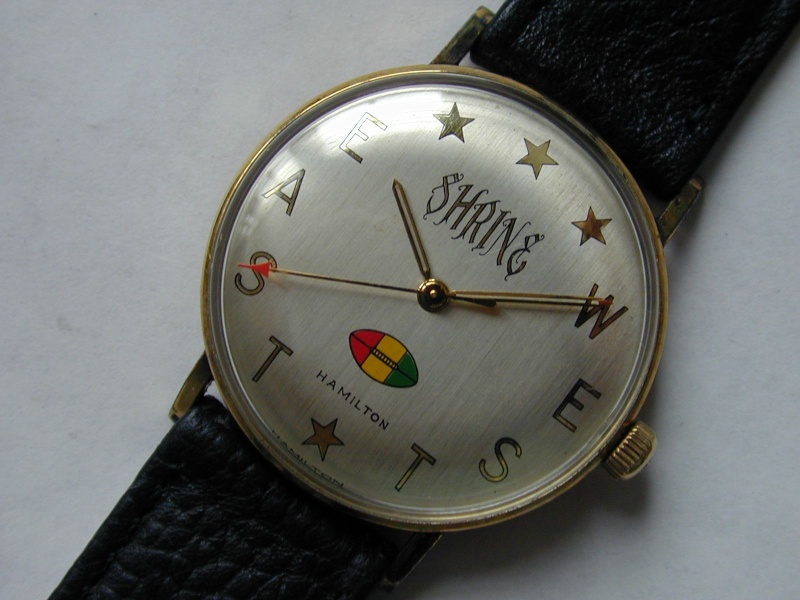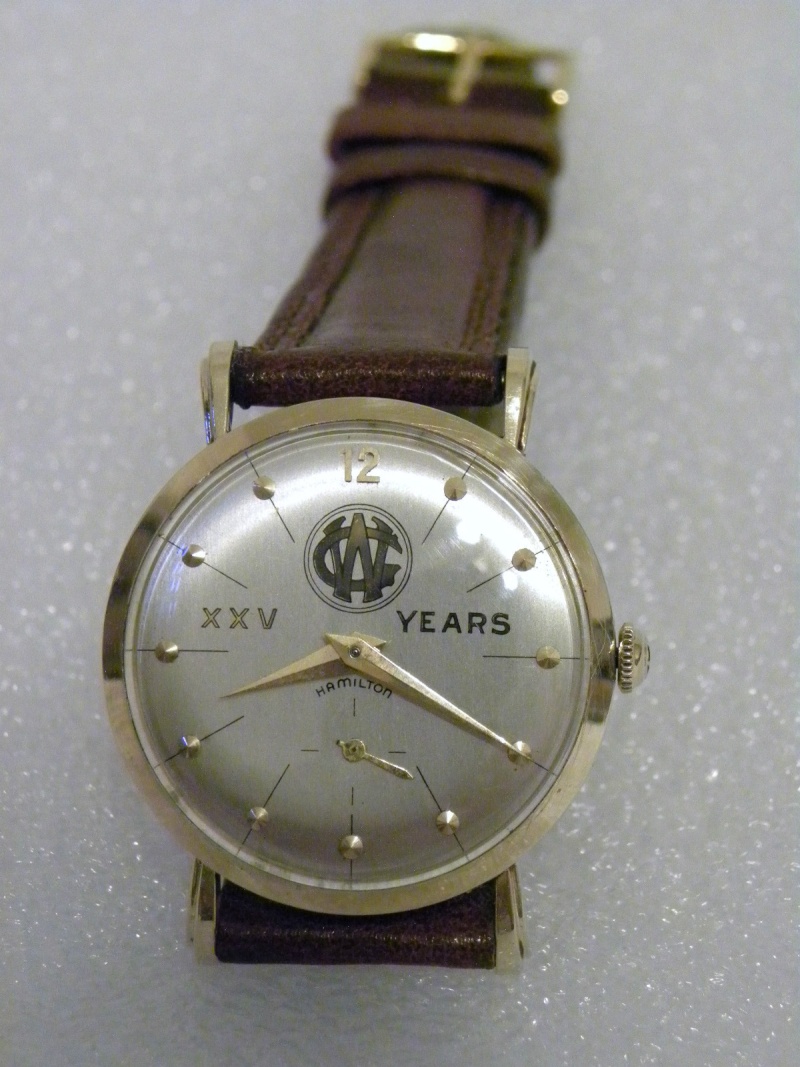 Last edited by
ChronoMATT
on November 6th 2014, 11:30pm, edited 6 times in total.