Master of Time
Posts: 2625
Joined: January 7th 2013, 11:00pm
Facebook ID: 0
Location: Just north of Northern Krautland
Contact:
Dear all
after a couple of months of rather strict abstinence, the old urge to go hunting came back. Last year I had already been out to find a new "pre-loved" stainless steel case for a Valjoux 7765 handwound Chrono, and finally found a nice one - and bought it. But it was not meant for the 7765 anyways, as it turned out...
Just the other day, early in April, I went shopping - and for no particular reason I came across Valjoux Chronographs with different calendar complications. In the end I bought two, from an Italian "semi-professional dealer".
Here is the first one: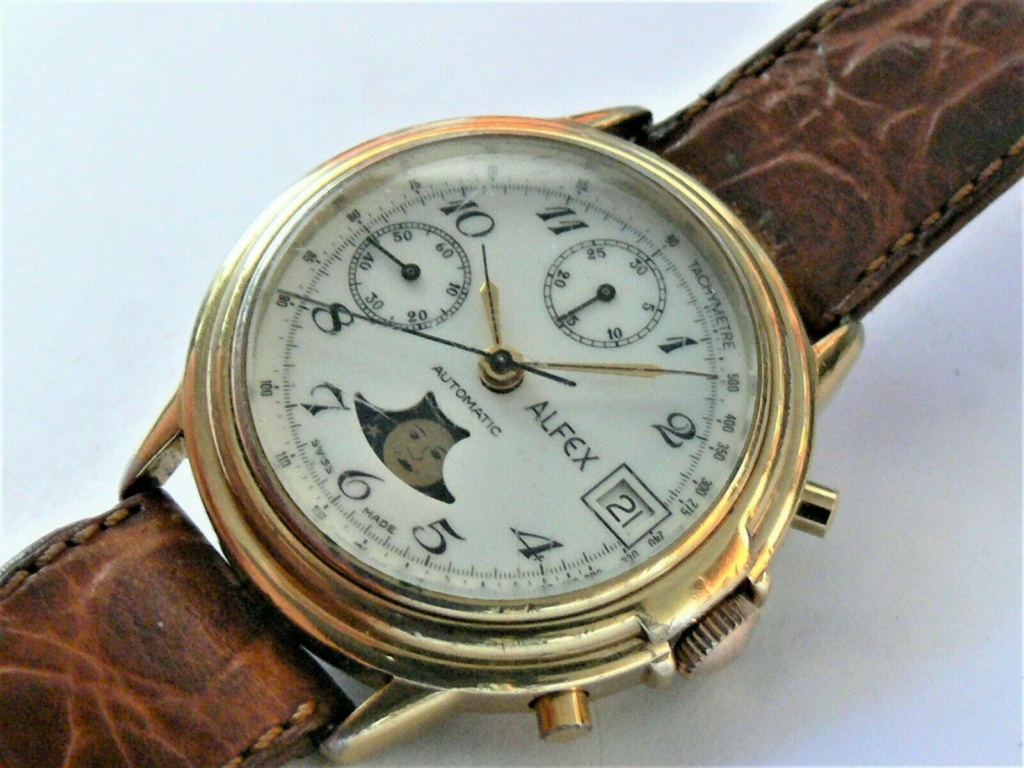 It is obviously gold plated, a Valjoux 7758 caliber - not really rare, but far from as common as a 7751 (You may want to go google it Yourself).
I did take on the dial immediately, nice and clear, with what at least looks like china surface (china as in the tableware, not the country). However it was also visible that the gold plating did start to wear off, and anyways I am not a big fan of gold plated watches. The case also shows some areas of true corrosion, which can occur when both the gold plating and the underlying first coat wear off. But at that time I still didn't have in mind to swap the case against the one already sitting in my drawer. That only occurred to me, when finding that other watch: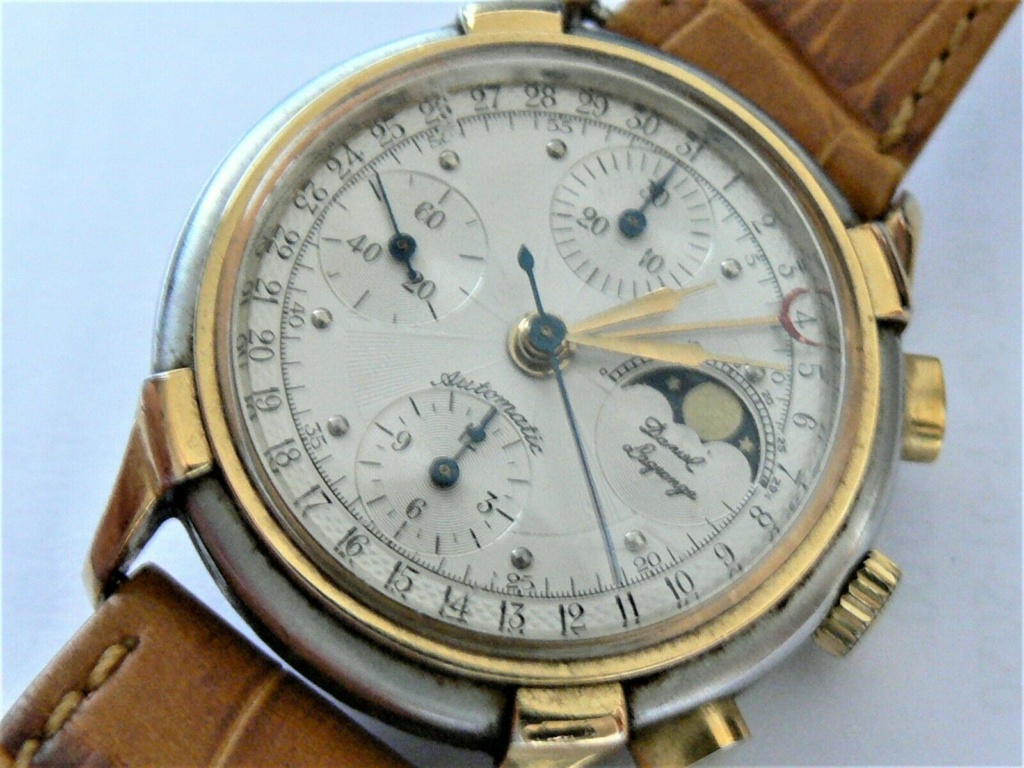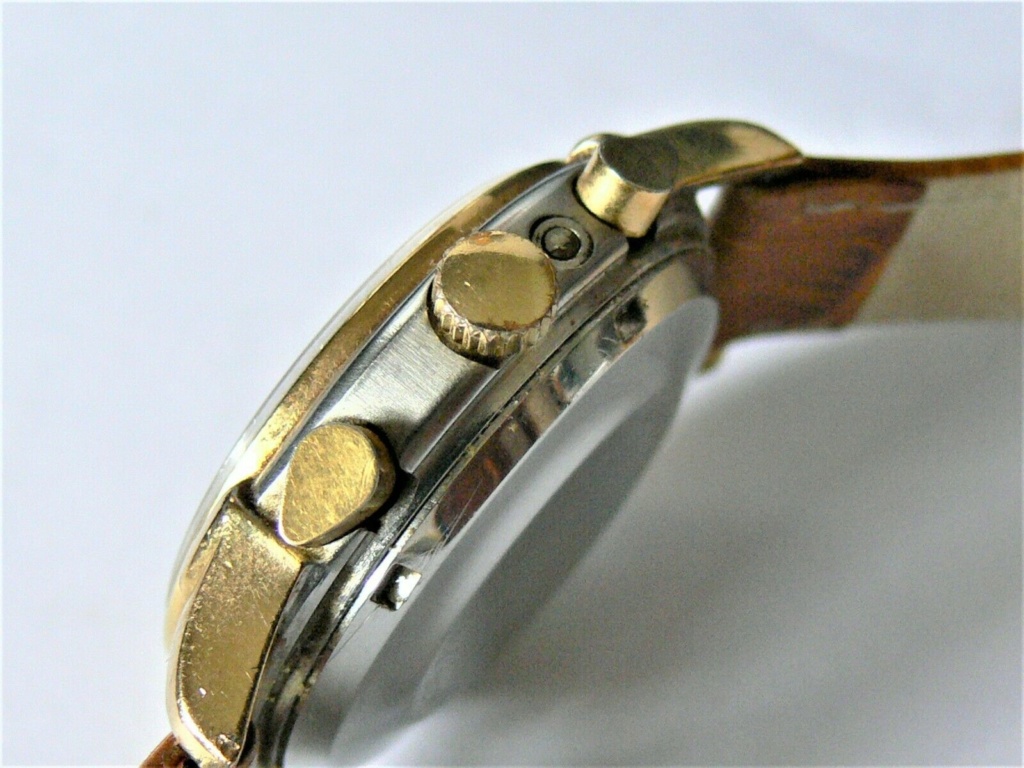 Wait - I had seen these funny looking pushers before...
Today I quickly swapped out the case: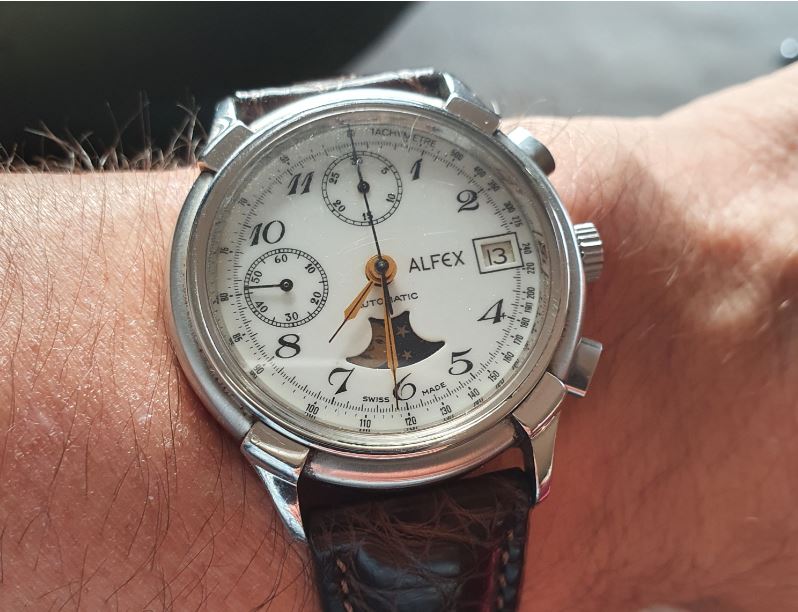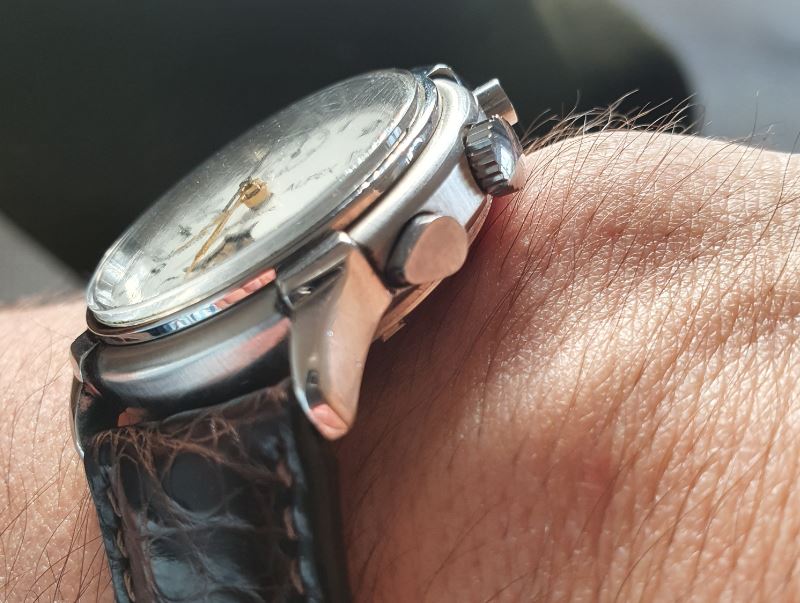 (yes, I still need to remove the movement again for a proper cleaning ).
Now that one actually makes me happy.
Now I am waiting for the Lagrange to show up as well. Here is the dial: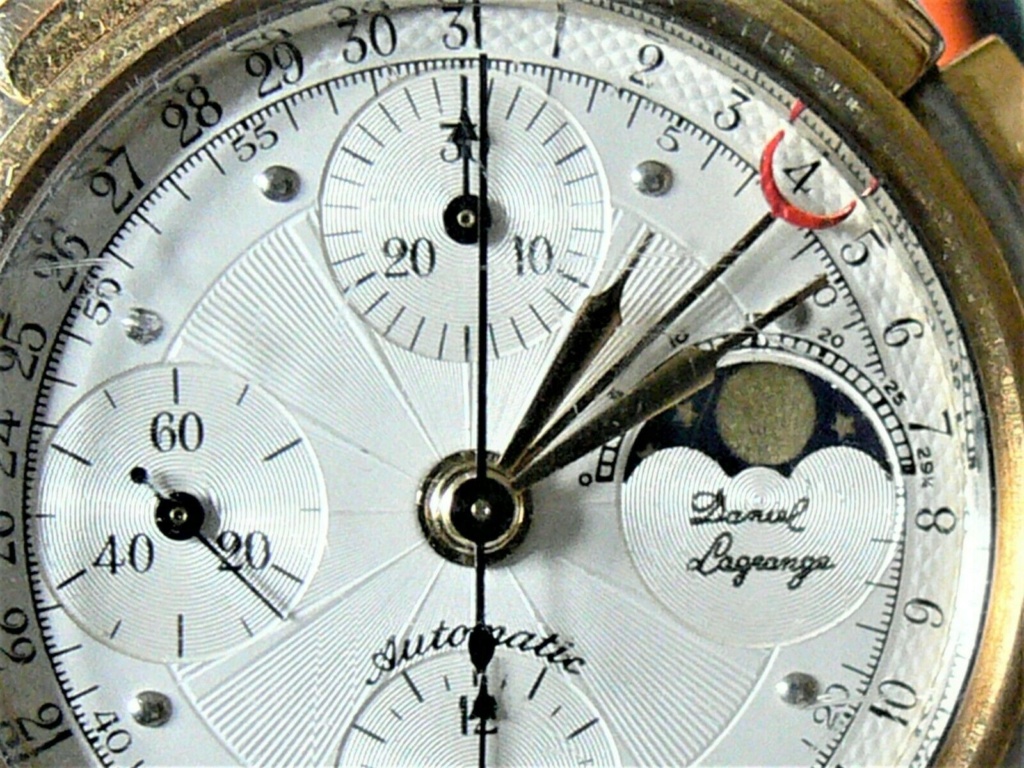 The movement in this one is - as far as I can tell - no standard Valjoux, but one of the (not so few) calendar mods which are done by some of the special shops in Switzerland - Alfred Rochat being one of them. I do totally dig the layout. The case also shows wear, and depending on how bad it looks in nature, I might swap it also. But keeping the pair of them would also kind of be nice. Although I am really even less fond of bicolor, than I am of gold plating. At least this is a stainless steel case below the plating.
Don't ask me about the brands, Alfex (which obviously still exists, producing mostly low-end fashion watches) or Daniel Lagrange.
Ardnut since 1989

In twenty years or so, the German language will be one, massively long compound word.
-- conjurer