Watchlord WIS
Posts: 3017
Joined: January 29th 2013, 11:00pm
Contact: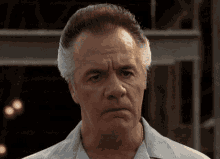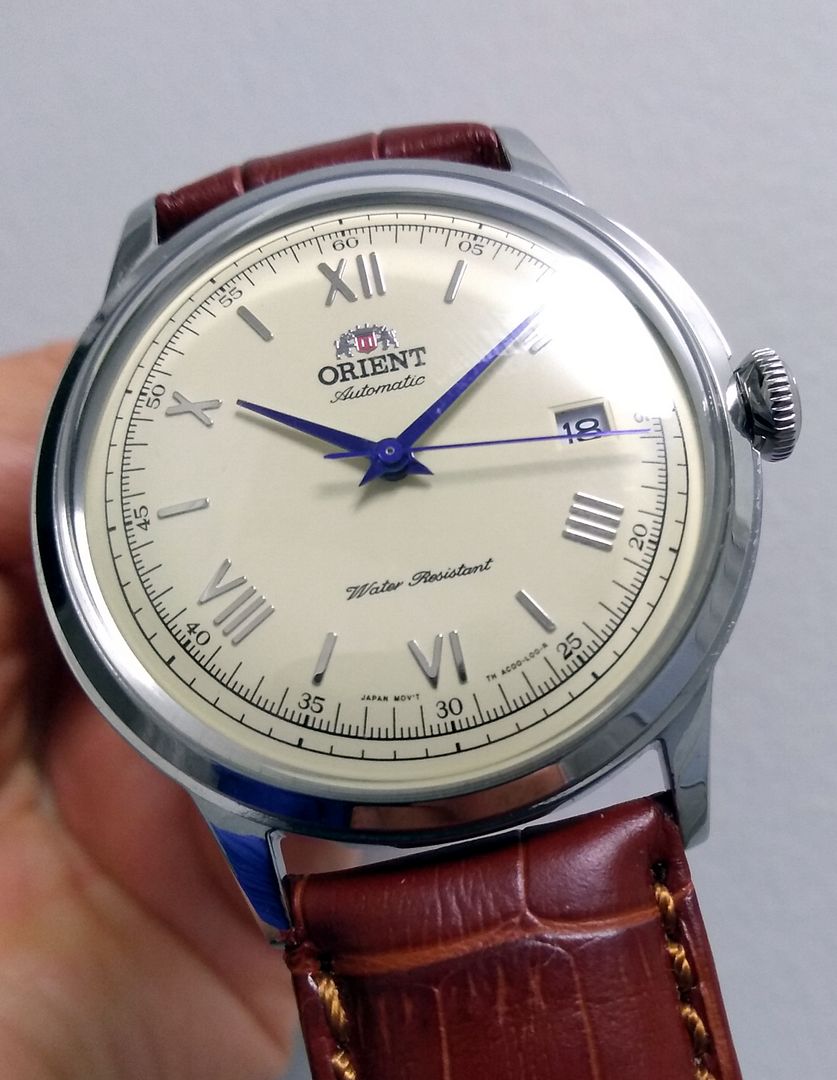 For a guy who's trying to thin the herd, I'm not having a lot of luck.....Amazon price drop, a credit plus gift card got me this today.
40.5mm case, domed crystal, furnace blue hands, and the oddball 21mm strap.
Piss poor cell pics, trying not to get glare of the domed crystal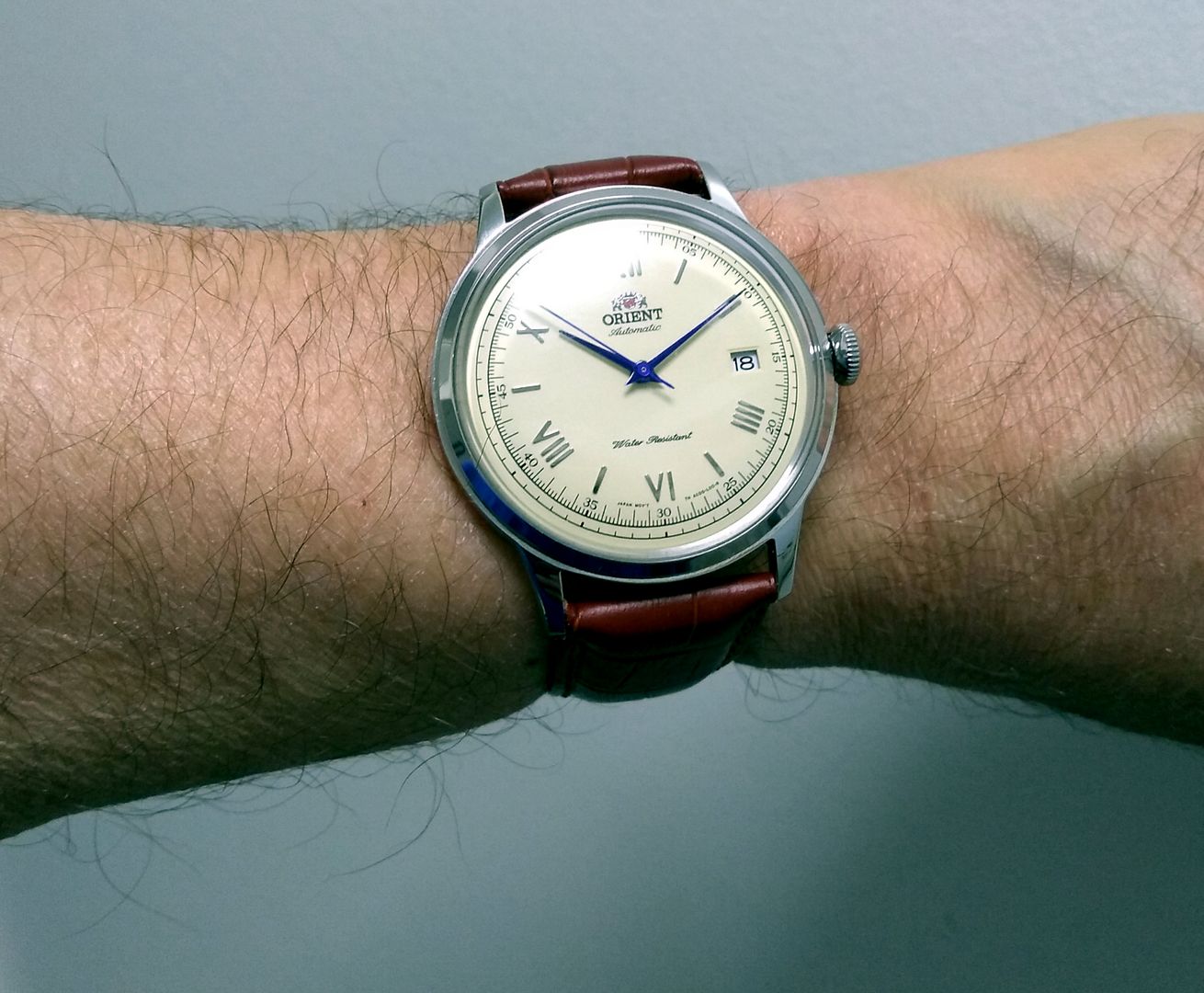 As it is designed to be a dress watch, it came with a decent black gator grained strap, but I put this reddish brown on as I want to use it for more casual wear. I think the dial color and hands play to that, despite the Roman Numerals (which makes this the only watch I have with them). This will make my last Bambino, I believe. I have the 1st generation for a dress watch and received the champaign dial Small Seconds for a Christmas gift in 2019.
In my opinion, they're a tremendous value, all things considered.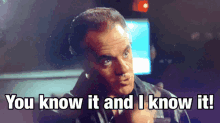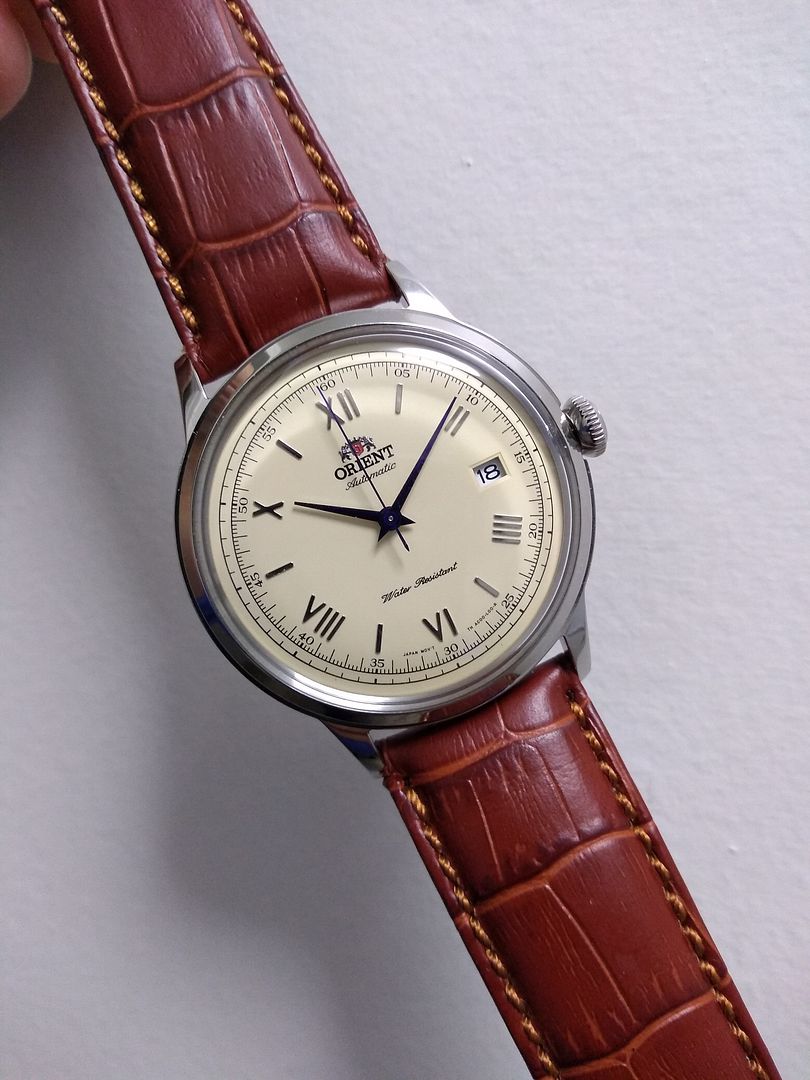 All in all, I think I did OK....whaddaya think, Paulie?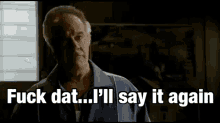 "Old age and treachery will always beat youth and exuberance"

David Mamet