Senior Member & WIS
Posts: 4450
Joined: June 11th 2011, 10:00pm
Contact:
This is an original 1970's Alsta Nautoscaph diving watch. The watch is Swiss made, has an automatic movement (17 jewels) and these were certified to be water resistant to 30 ATM or 999 ft. The case and bezel are solid stainless steel billet-milled and the crystal is acrilic is considered 'unbreakable' type and is domed in profile, with a reverse cyclops at the three oclock.
The watch is in perfect working order and keeps excellent time. Has been fully serviced, dial and hands are untouched. If you are wondering about the jaws remark. Well this is the watch (same model) as Richard Dreyfus wore in the movie, Jaws. This is a grail for me. These are hard to find and when you do find this model, its not cheap. The bracelet that came with these are also hard to find, and again not cheap. And it is water tiite. Not that I am going diving with it, but nice to know its dust proof and safe to wear in the rain. I have wanted one of these for as far back as I can remember, which seems to be not as far back as I thought. First time I saw it on his wrist in the movie, or the tenth. Here are a few pic's.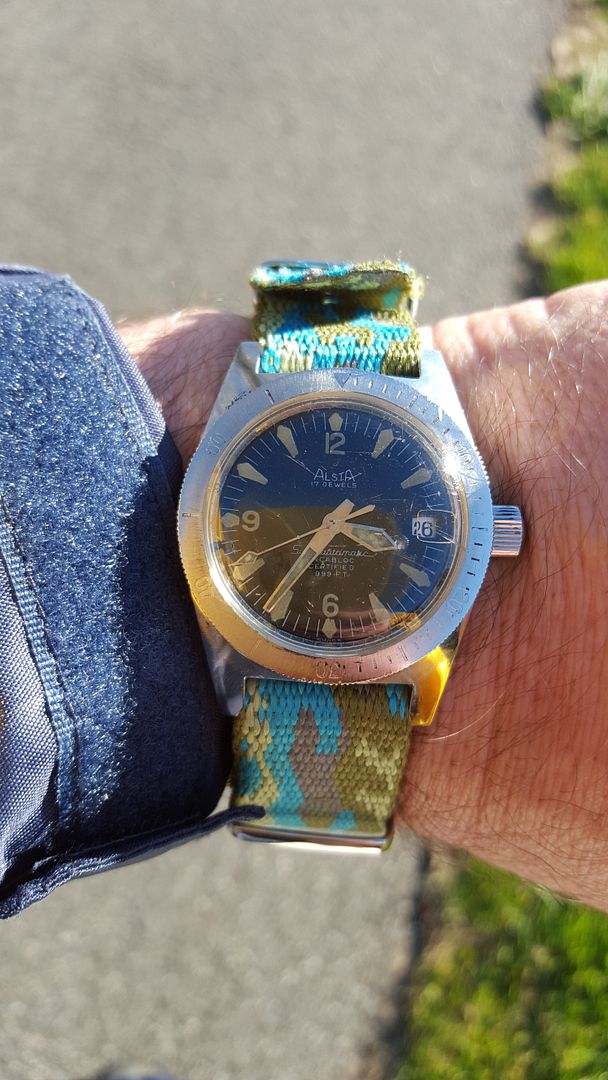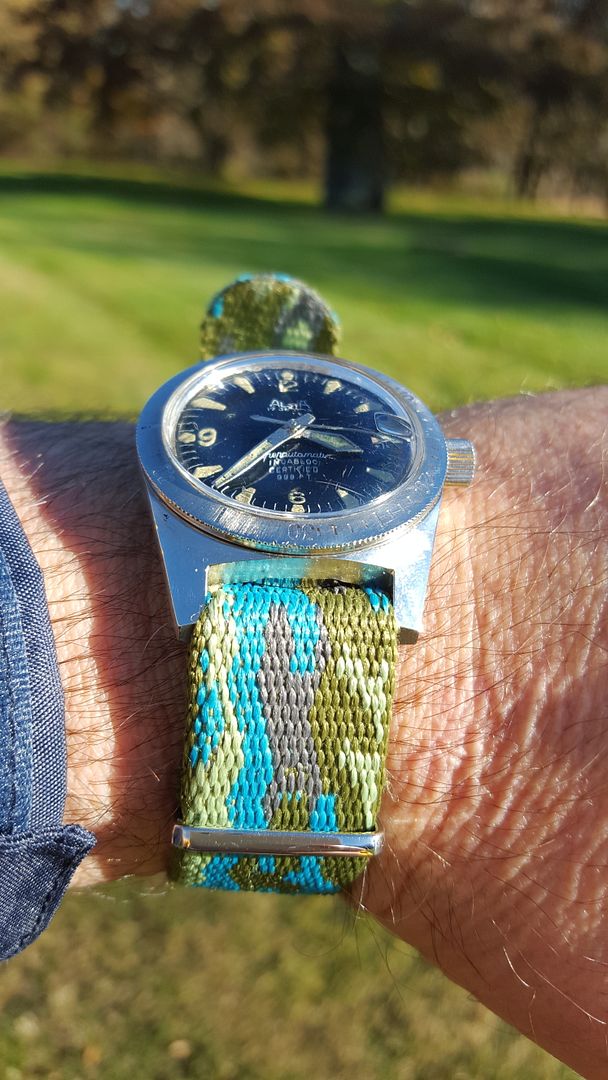 Last edited by
Kahuna74
on October 26th 2015, 5:59pm, edited 3 times in total.