ASSHAT
Posts: 17910
Joined: June 12th 2010, 10:00pm
Facebook ID: 0
Contact:
Nobody asked for this and I don't know if there's really any clamor for it, but this is something I've always wanted to do since I joined here, and this morning, I took a little time to actually do it: It's a fired-off photo collage of what I've always called the "5th Avenue Stroll."
I've always considered Manhattan to be the greatest city for watch browsing in the country, if not buying; the choices seem utterly endless. This morning, the missus and myself decided to venture into midtown and the area around 5th Avenue right in the center of town - which includes Madison Avenue and other areas where there are just tons of watch stores and "boutique" company stores. We quickly discovered about 25 places to buy watches within a few block radius, and it only took about a half hour to find them all.
I have to stress that this doesn't nearly include every place in Manhattan to buy a watch; not included (since they're out of the way of the "Stroll") are such stalwarts as Macy's on 34th Street, the chain where people like myself and fog and a few other members here have gotten almost as-good-as gray prices on brand new watches during sales; some boutiques that dot the landscape, such as the somewhat new Shinola store on Franklin Street; quirky mom and pops and sales-repair places such as Time Pieces on Greenwich Ave., the really unique J&P Timepieces on 2nd Avenue; Central Watch at Grand Central Terminal; and, honestly, a bunch of others. What we did here was simply get off a bus at 9 am and a Sunday and took pictures of as many stores in midtown (and a few displays) that we could find. Also much note: Since it was a Sunday, some of the stores didn't open until noon and some were closed entirely since it was Sunday. I really wanted to get some pics of the enjoyable Aaron Faber Gallery, but alas, it simply wasn't open when we were there. I took a shot of the outside but it sucks.
Also not included, but certainly part of the midtown watch experience, are the barkers and kiosks of the Diamond District. Frankly, IMHO, the Diamond District is a giant shark tank and a must to avoid. I don't know if tokker would agree with me, but it's a sordid, joyless experience to look at watches there. Barkers pressure people to "come inside for deals" that don't actually exist; pressure, pressure, pressure to buy; and Frankenwatches and Rolex and Omega models from who-knows-where and sold without manufacturer warranty. The Diamond District isn't all bad - if you actually know someone there, there are deals to be had on jewelry. Yet, with all the watch collectors I personally know, I have yet to hear a person state there's any advantage to the experience at all. Nobody I know ever bought a watch from one of the kiosks.
So, anyway, here goes nothing: Some photos from the stroll, addresses, and some personal experience comments peppered in. I hope someone might enjoy this; since I had so many photos, I'm simply going to present them store by store in order of where we went.
Louis Martin Jewelers, Rockefeller Center
Sells a ton of used ("estate and vintage") watches along with a section of new stuff and a lot of jewelry. I honestly think they have one of the most interesting selection of used watches in NYC, but the shopping experience is not anything I'd recommend - prices are exceptionally high, the high pressure sales tactics used assume that nobody who enters the shop knows the first thing about watches, and a generally high uneasiness factor. However, the storefont front window is always fun to window shop, with a bunch of older Omega and Rolex models most of the time. They also have their own brand of "Louis Martin" quartz watches that look like they belong in a gumball machine, but sell for a "special" price of about $189. Some of the vintage stuff: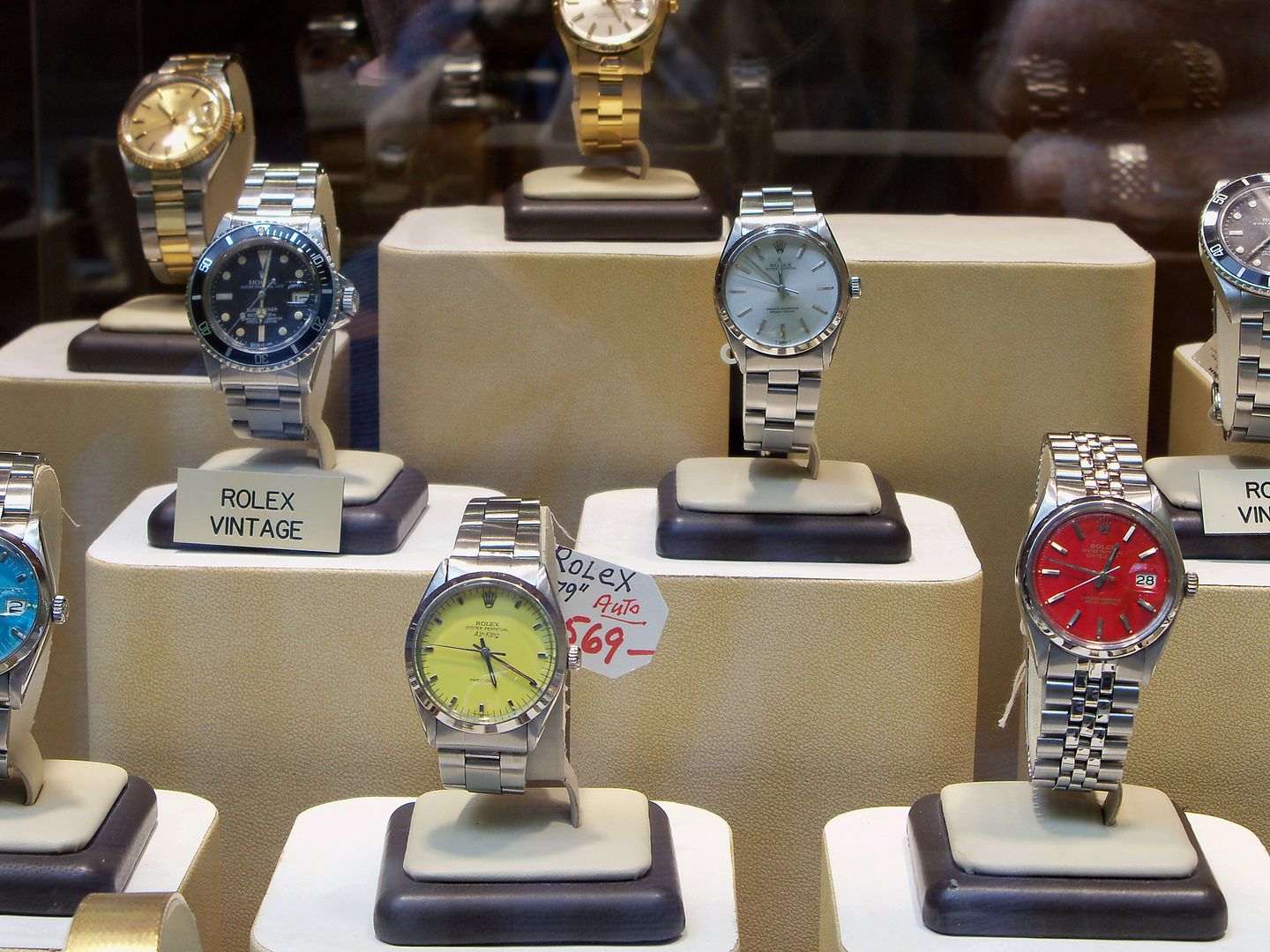 Wempe, 700 5th Avenue at 55th Street
Absolutely one of the most enjoyable watch stores in the city. All top brands in one of the most luxurious stores you can imagine; sit down for a spot of tea in an antique chair and try on some of the better Swiss brands. And I don't know who trains the staff, but there's no caste system at Wempe; if you tell a salesperson you're only there to browse, you'll still get treated with respect. Don't expect discounts or sale, but it's a lot of great high end watches under the same roof. Wempe also operates the Rolex boutique right near it; and the store is expanding and about to get a lot bigger. Some displays, followed by the Rolex area: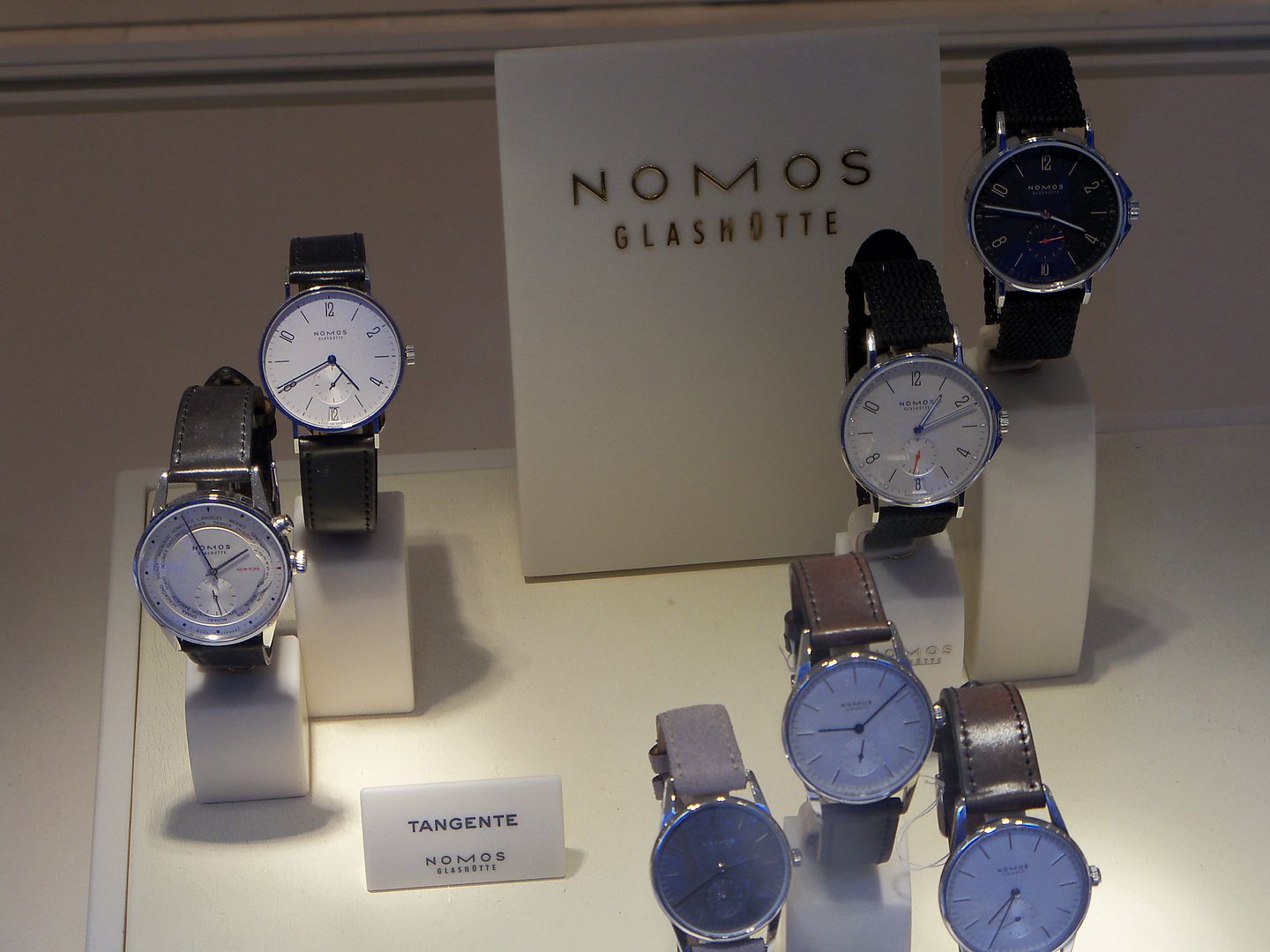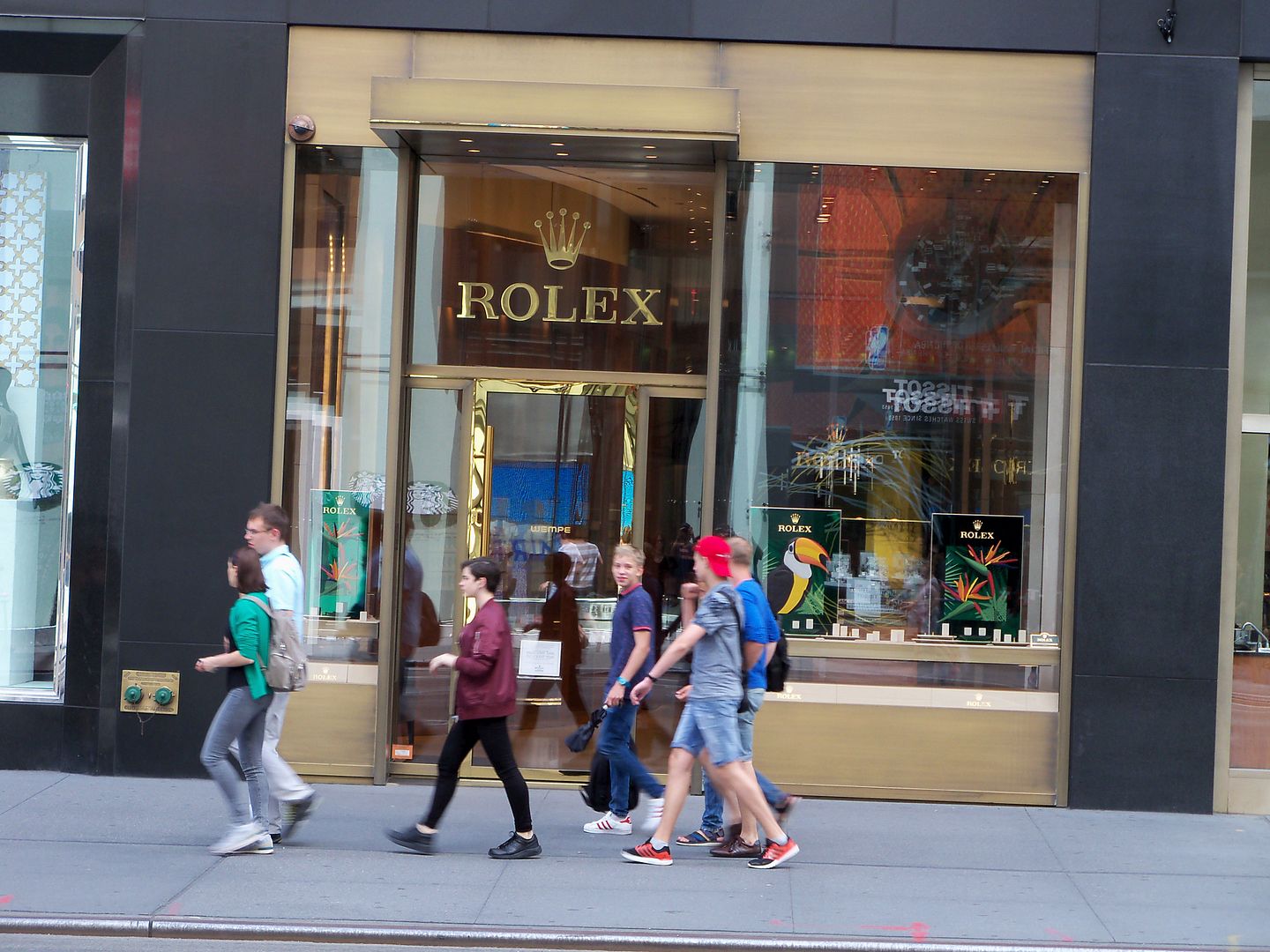 Tissot Flaghip in its new location, on 5th Avenue - there are two other Tissot stores in NYC as well: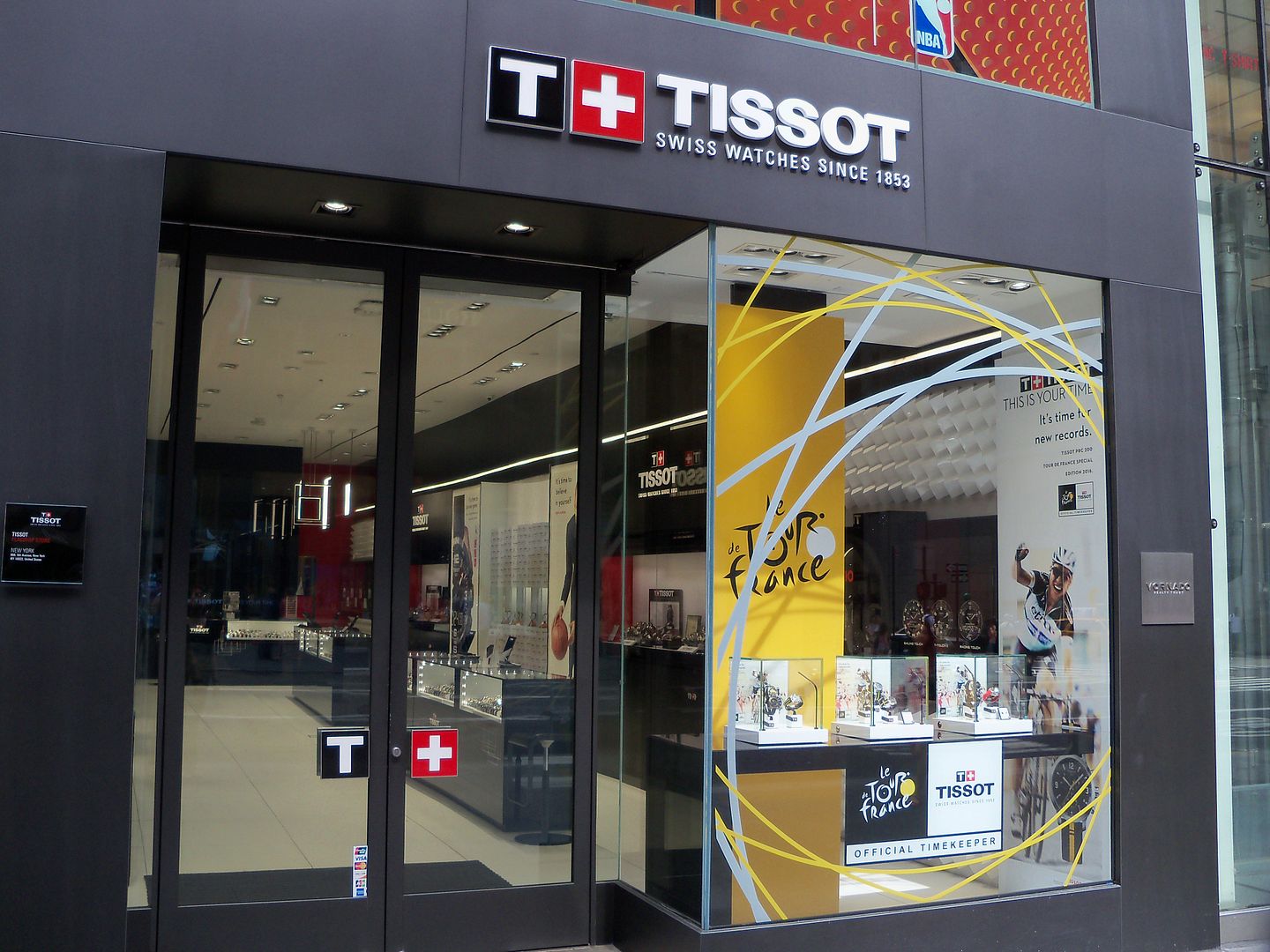 Shockingly, there are occasional sales here; more of a bang for the buck than most company stores.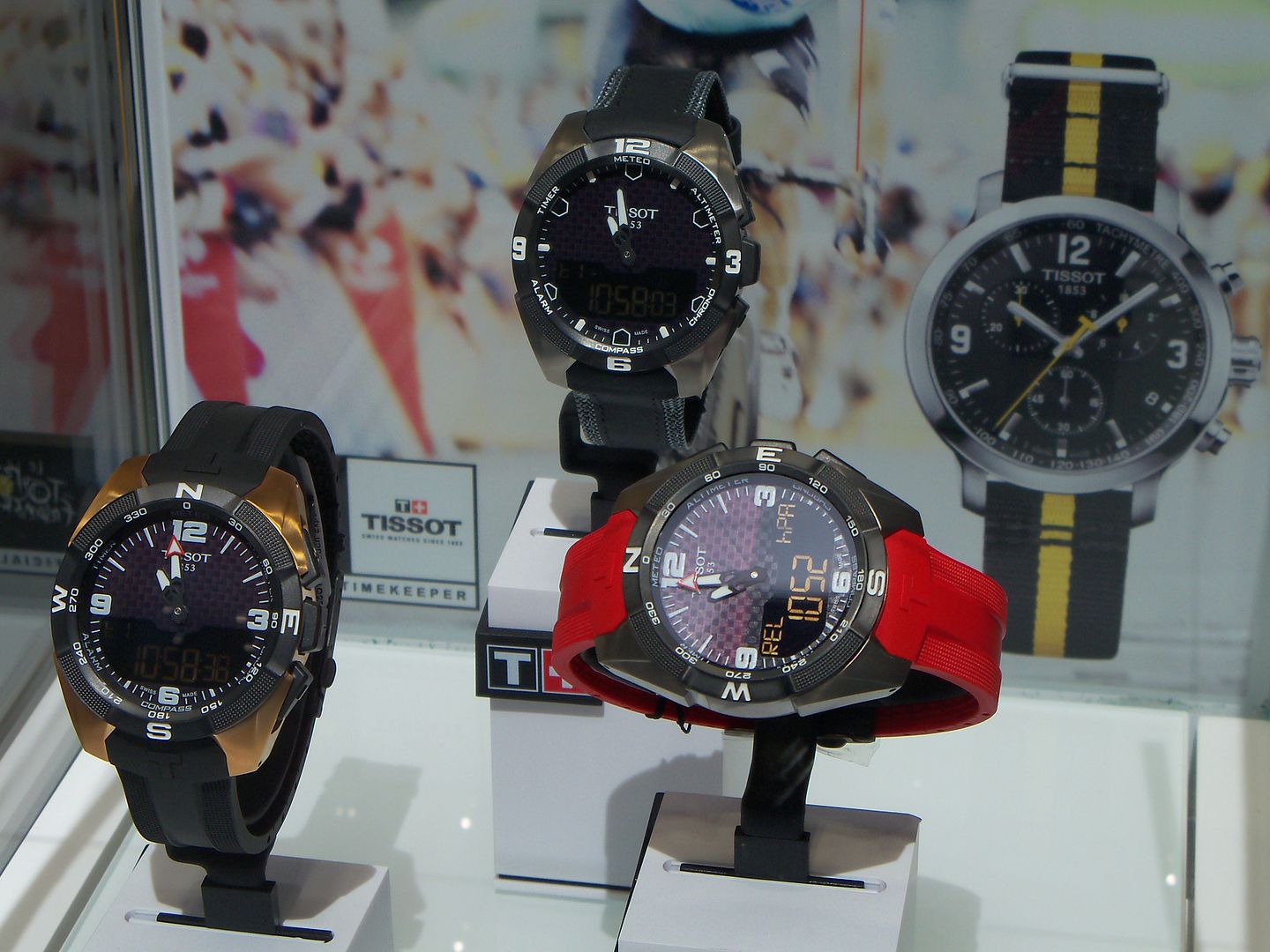 Ya like brands? All within a few blocks...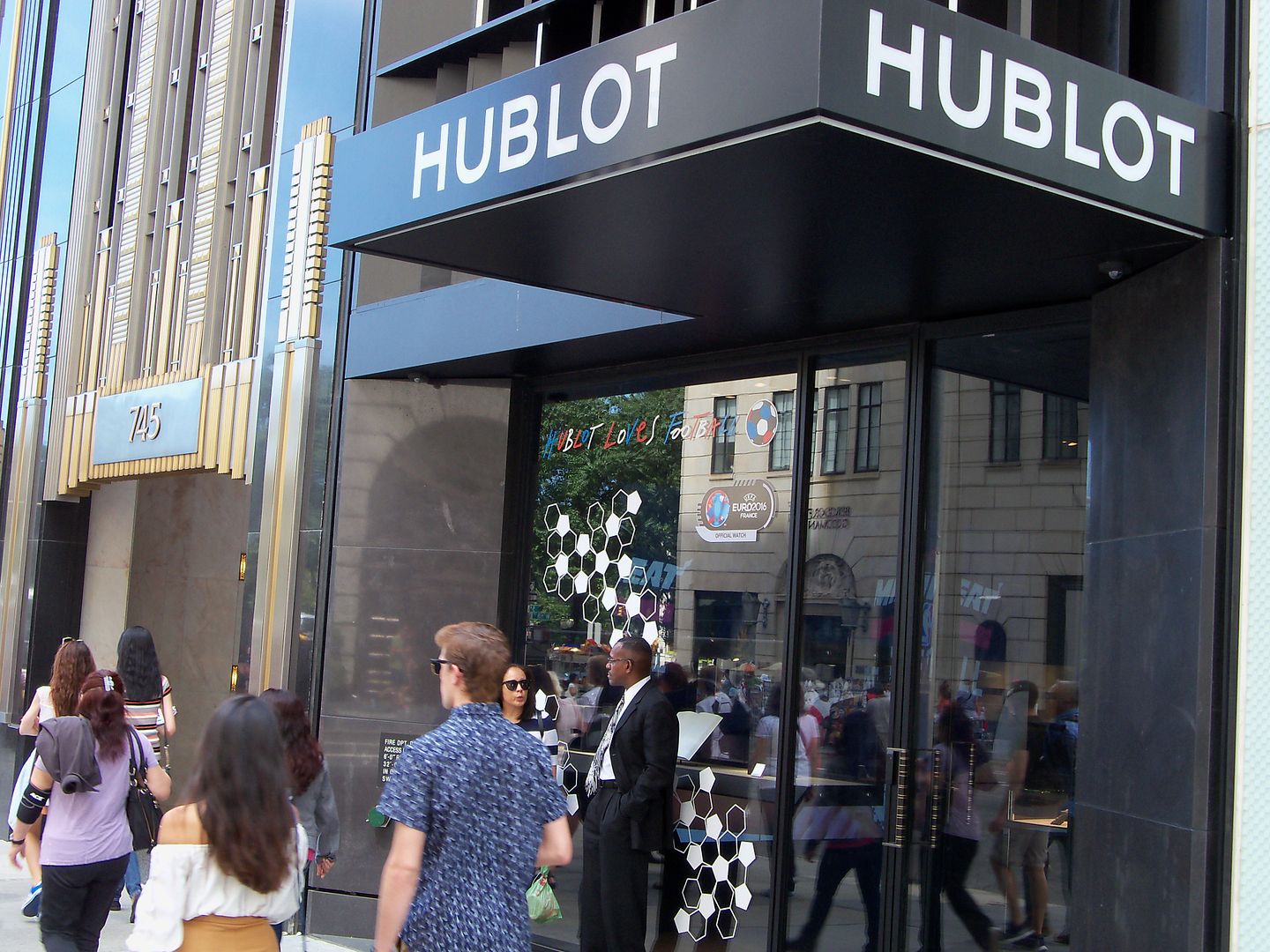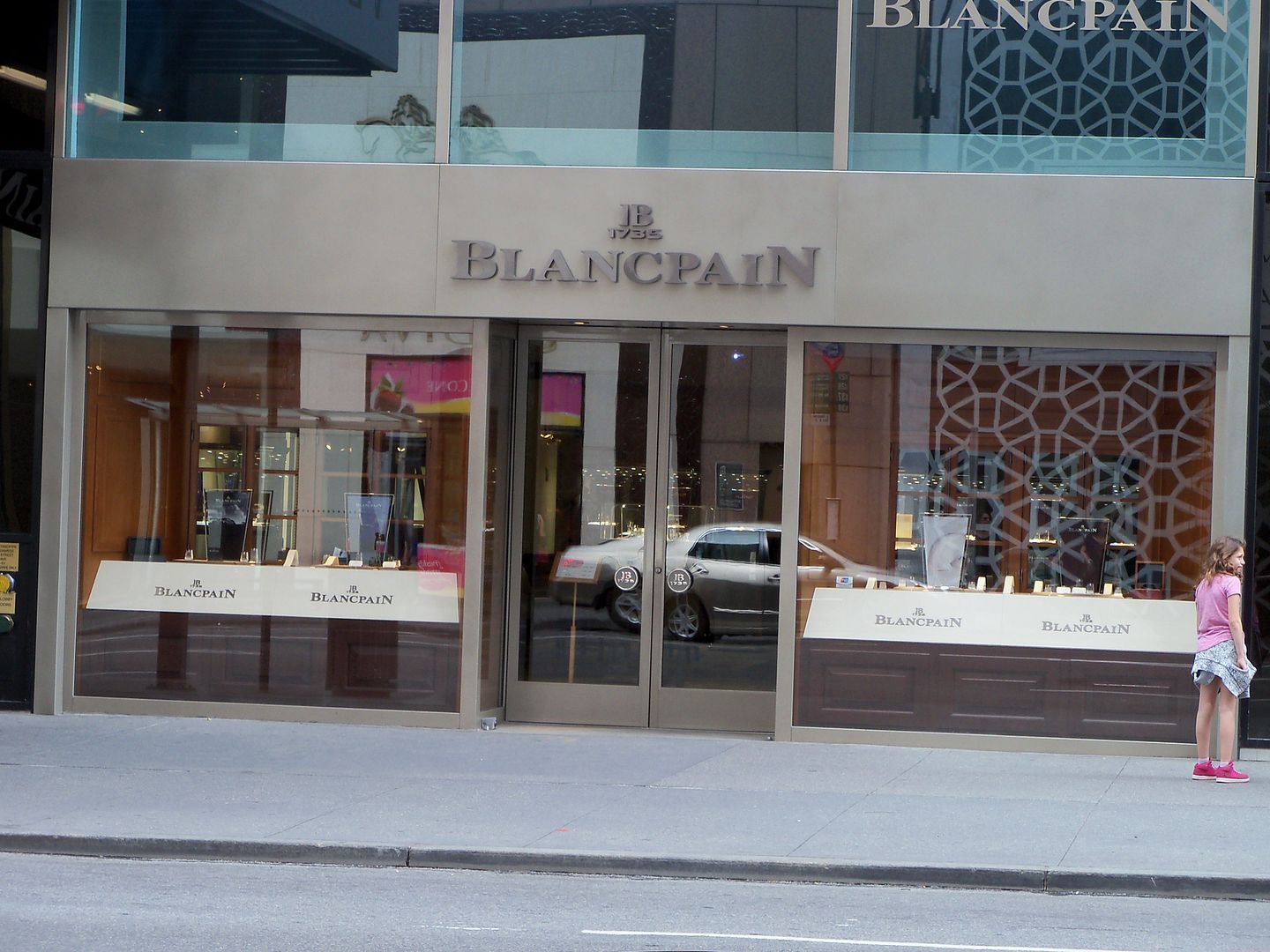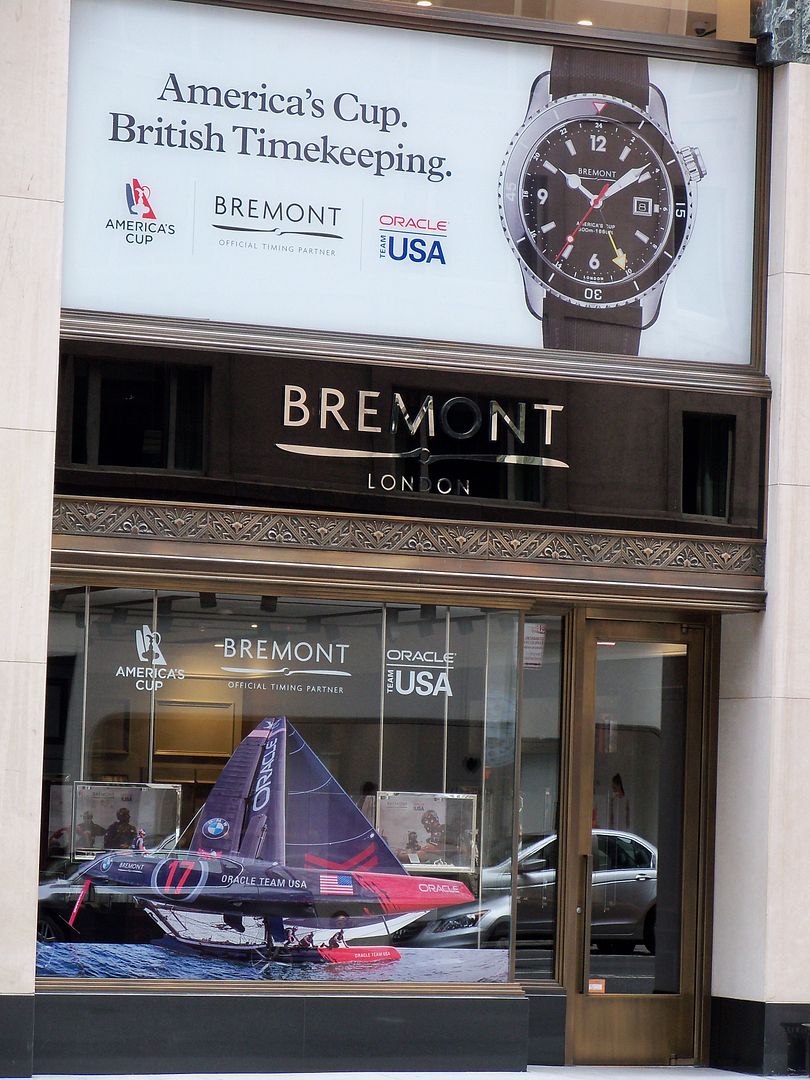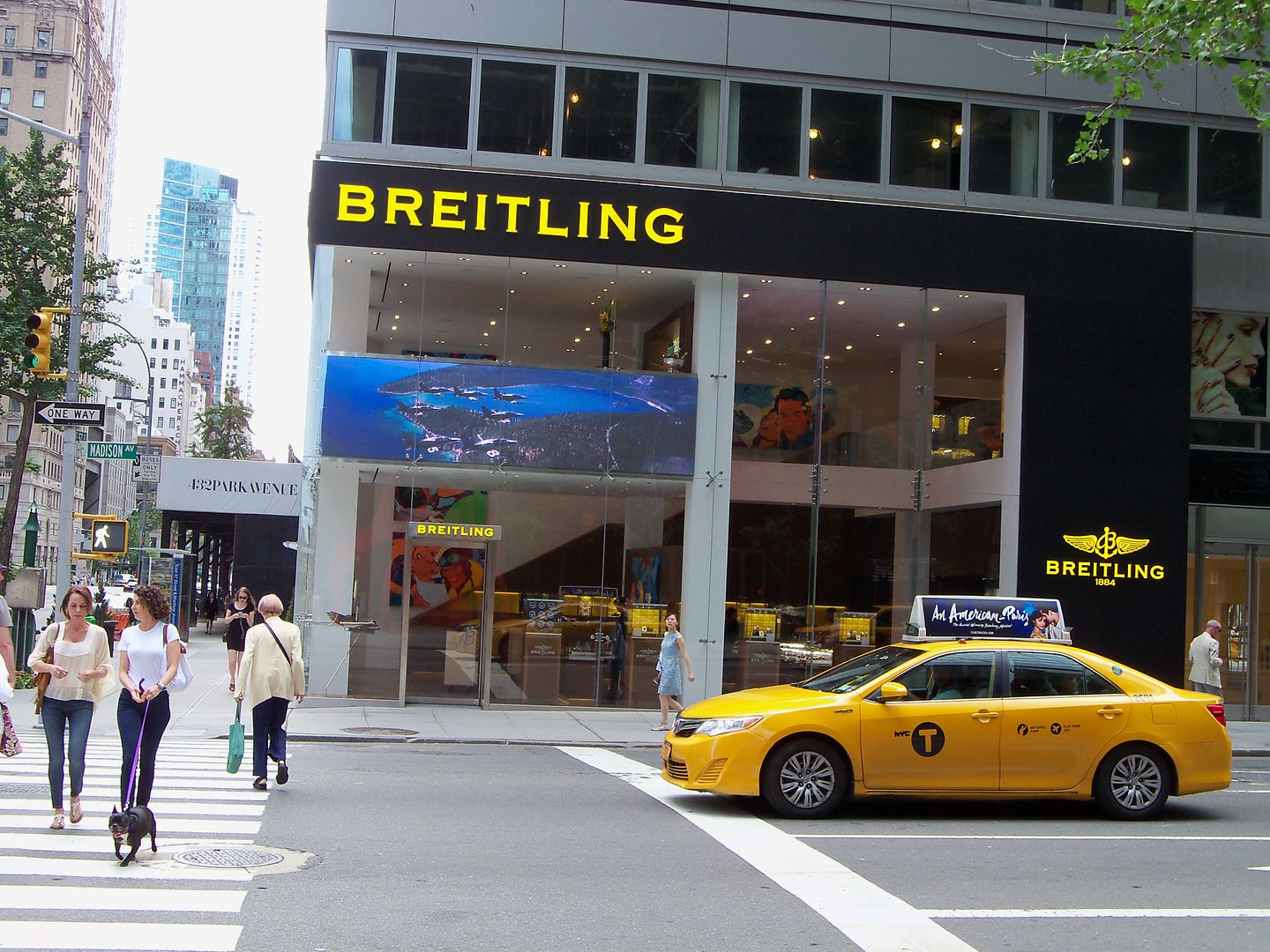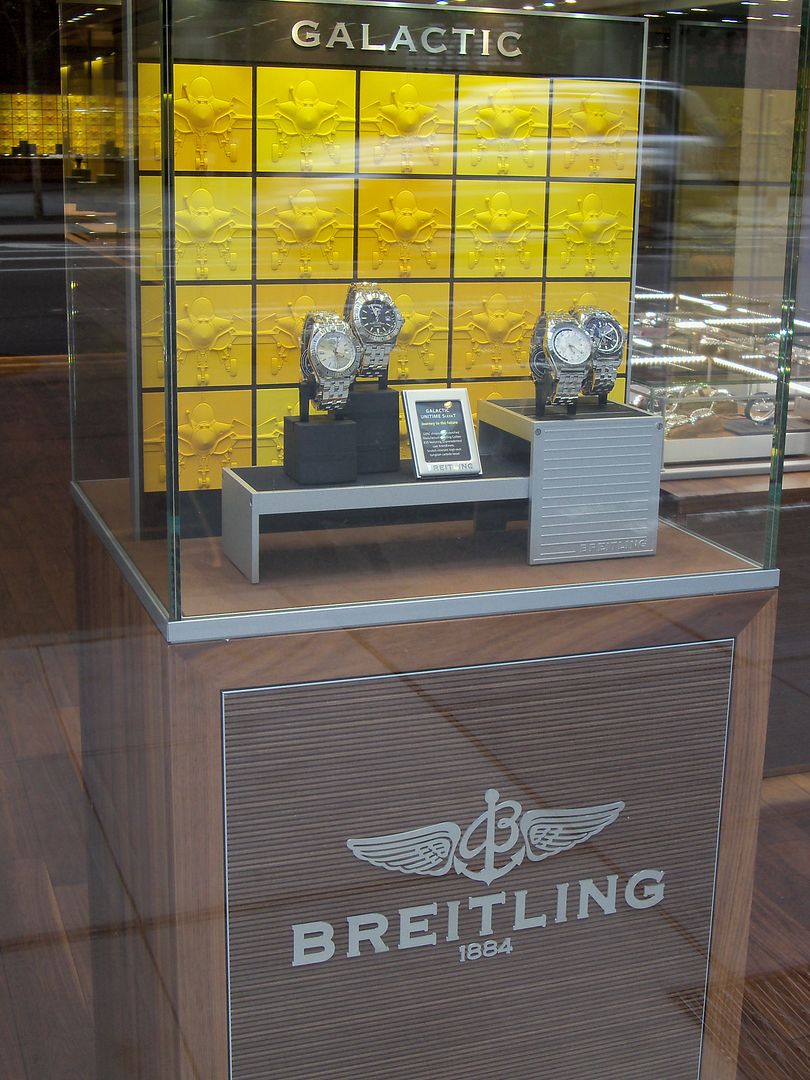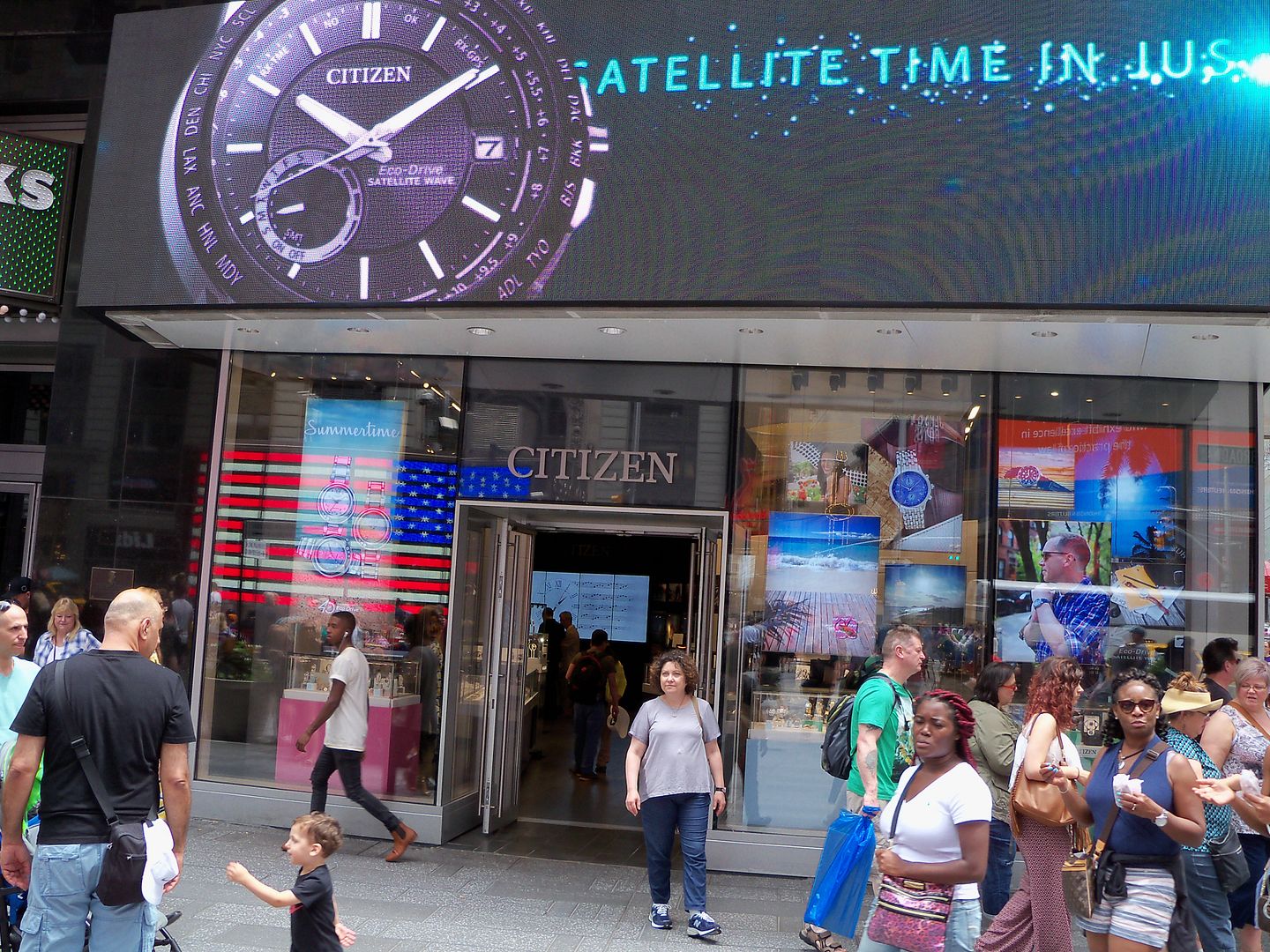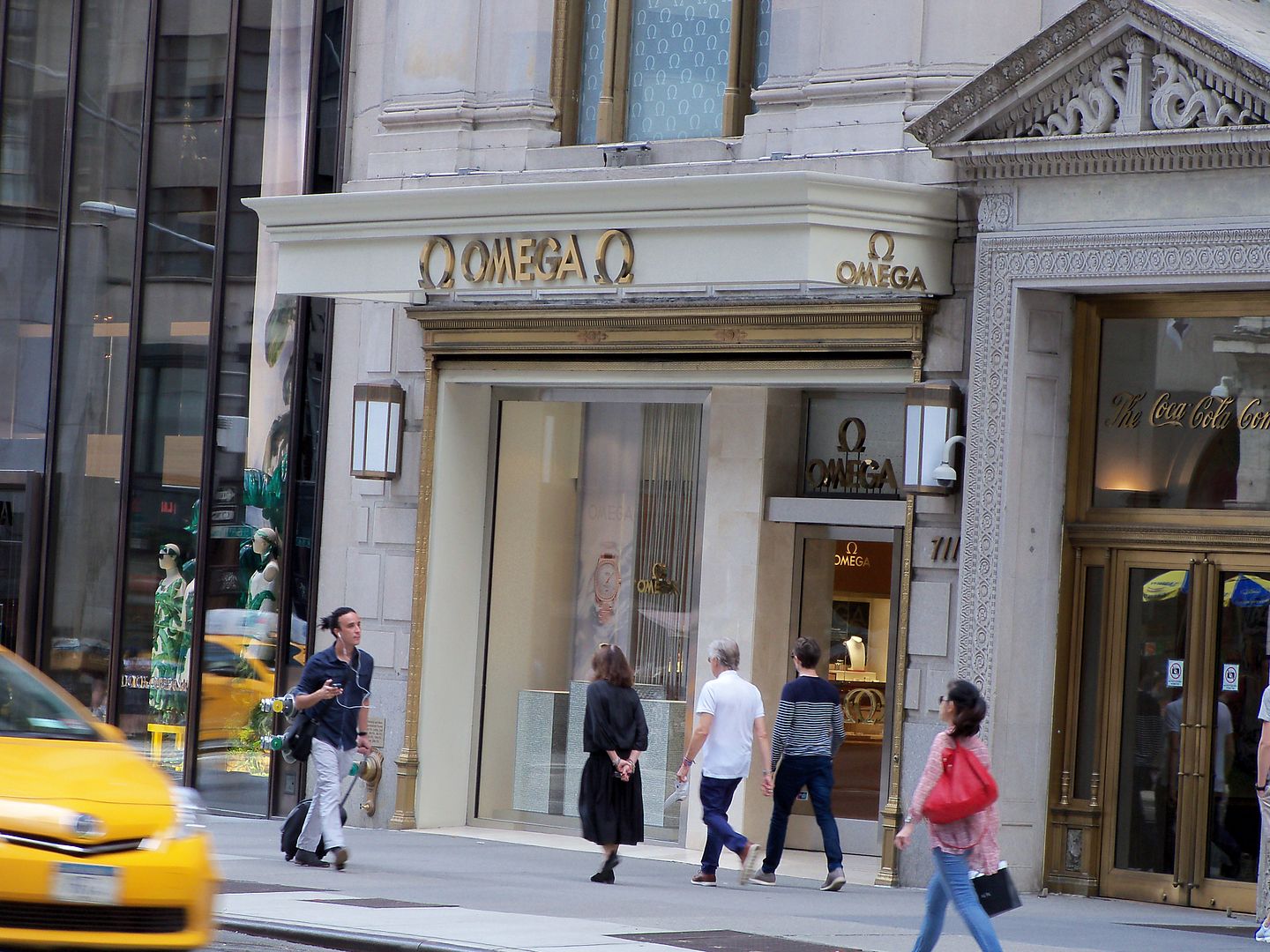 Of course, NYC also has multiple Tourneau locations. The main store on 57th Street is a multi-tiered marvel with a huge repair department and more brands you can shake a stick at. Given the state of the industry of late, they're really ramped up pre-owned sales in all their locations of late, and, wonder of wonders, there's usually a sale on something or other going on.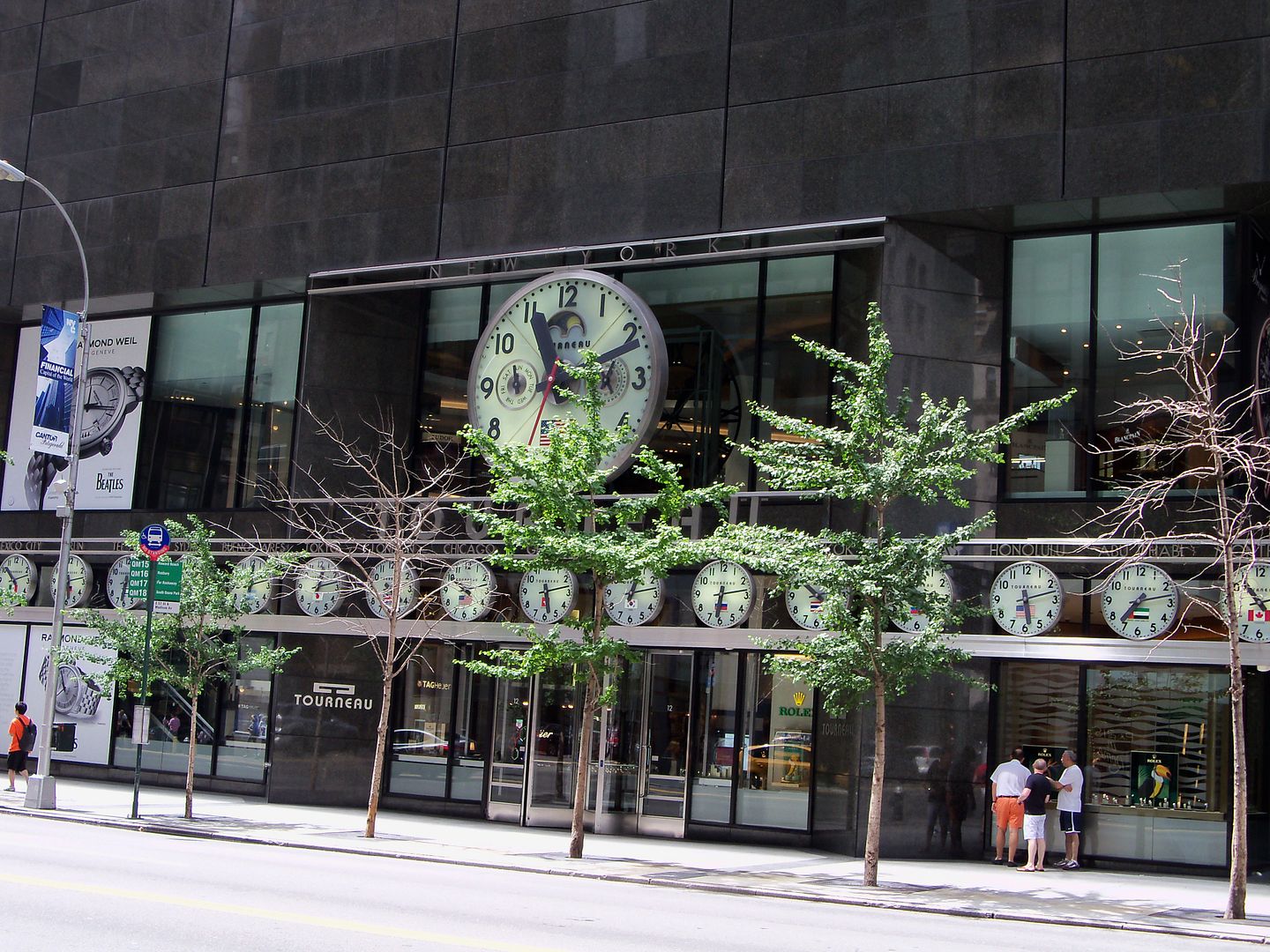 Another location with their Rolex annex:
Other stuff: Well, while I was slumming around, I ran into places that, for varying reasons, I wouldn't recommend (not because they're bad or good, I just don't know anything about them), and one other than needs no explanation: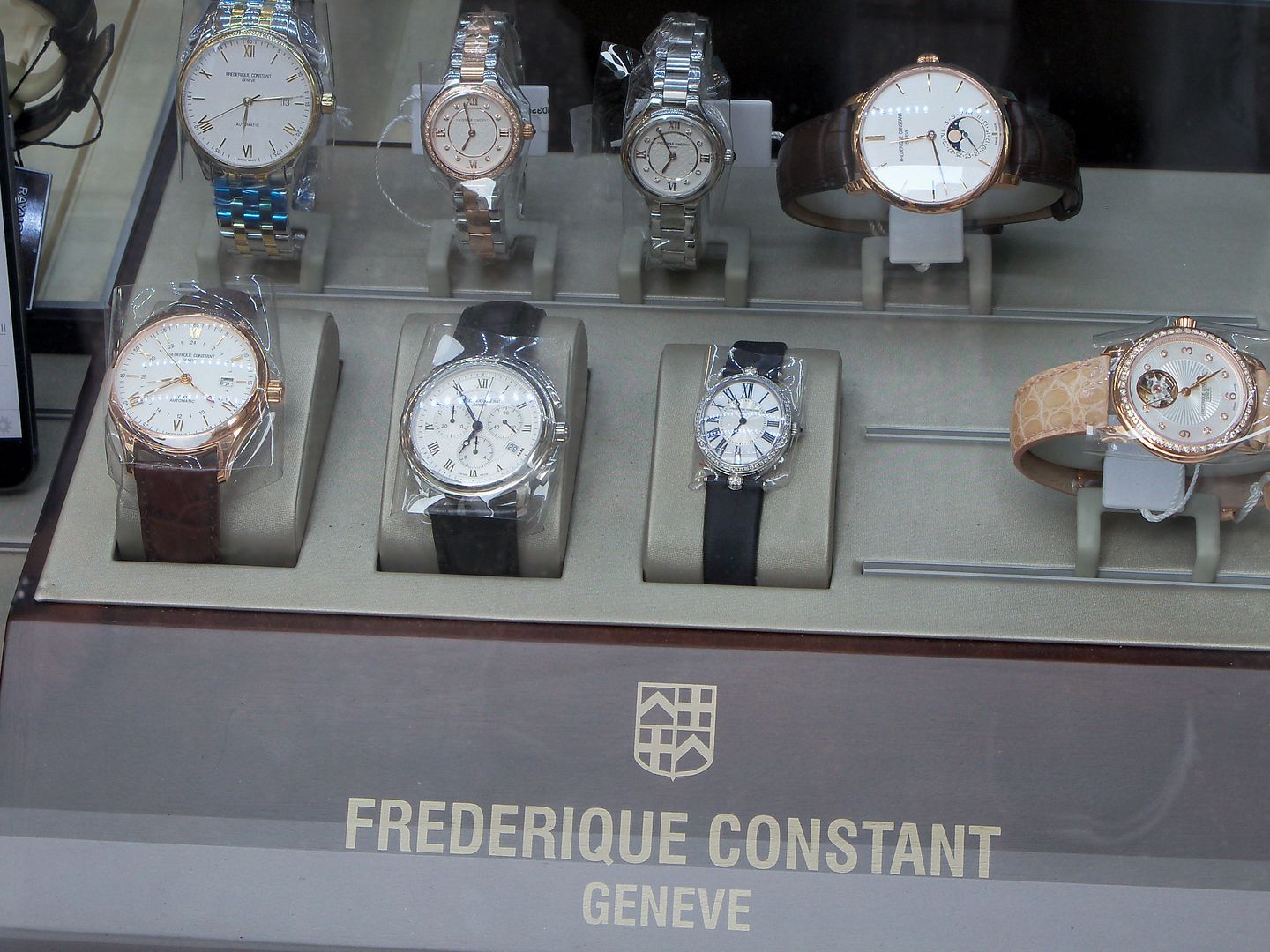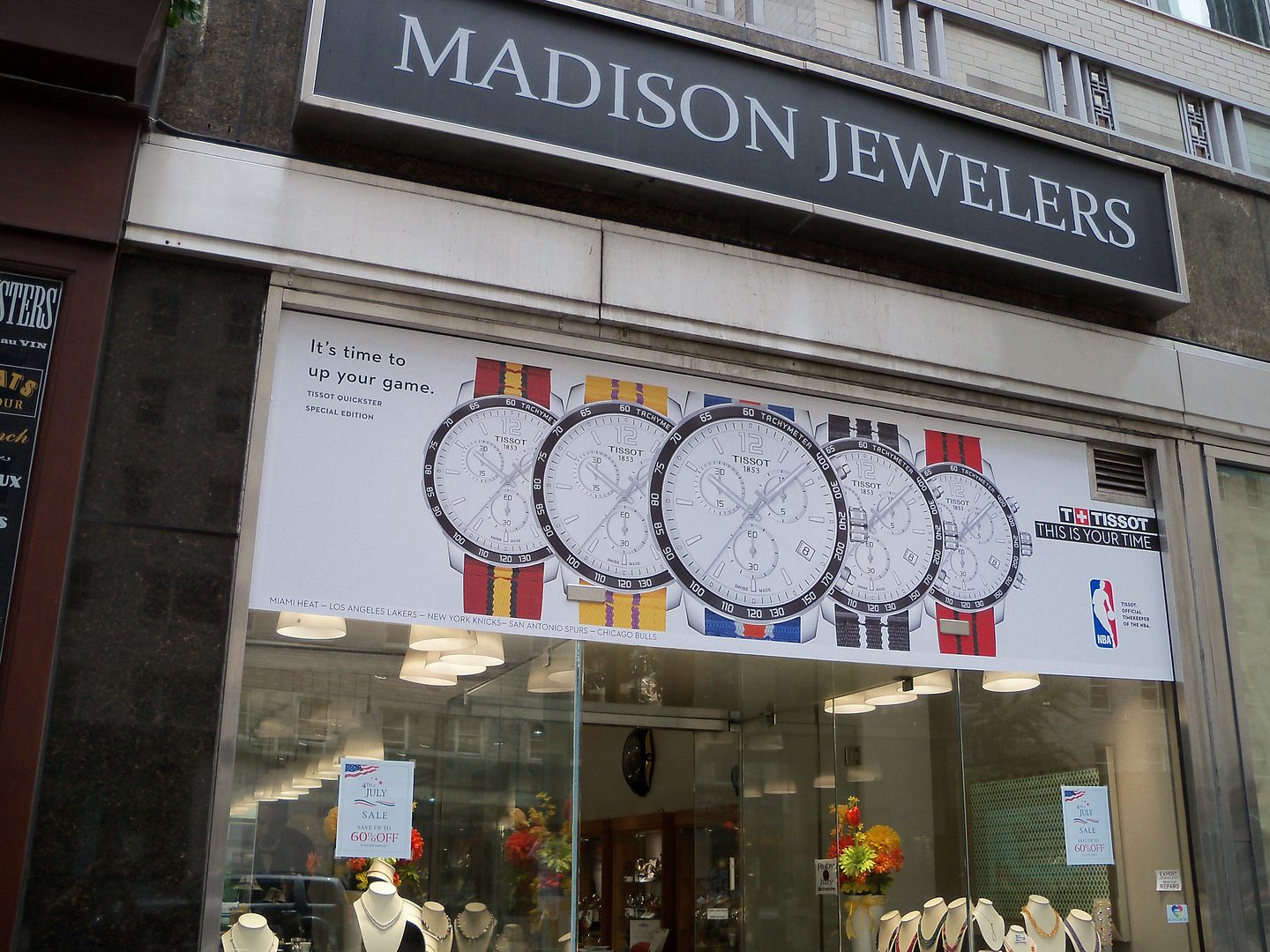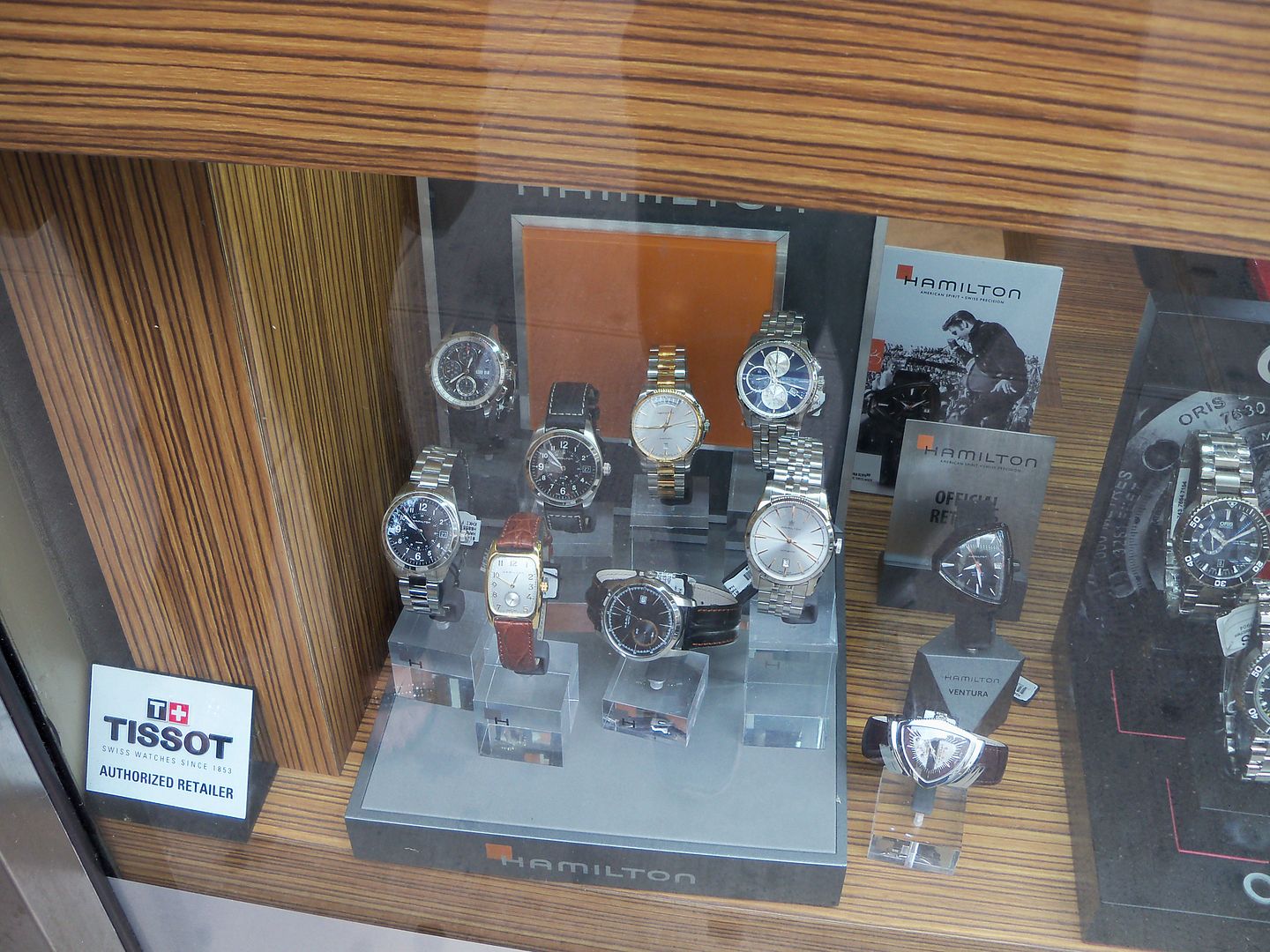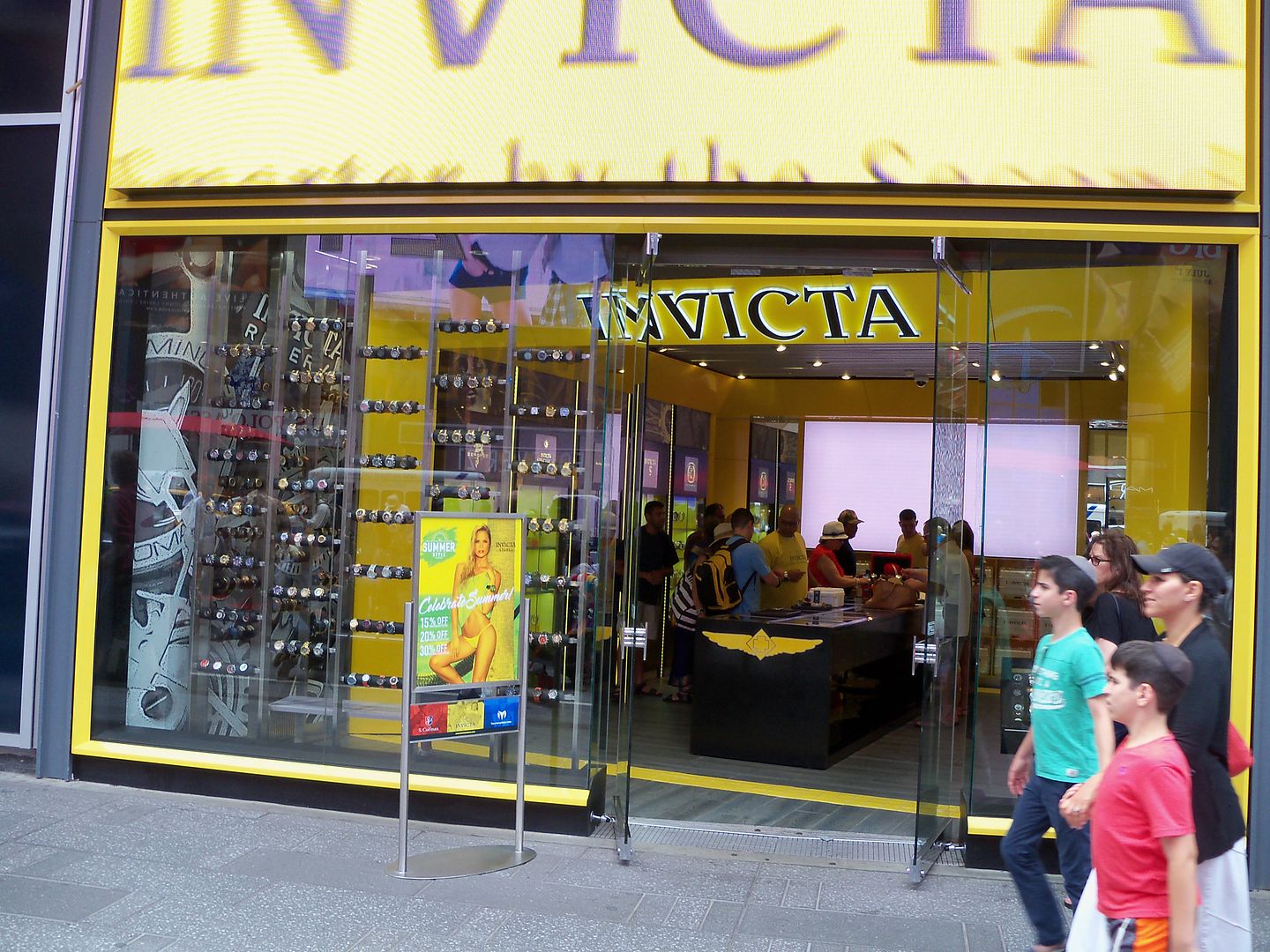 Hate to admit this, but it was early morning and the Invicta store was really busy. It's in the ass of the Marriott Marquis; and, like all good Times Square clip joints, it's open till Midnight seven days a week (no kidding). I love nudging the help in there; I asked one of the clerks if they sold replacement bracelets and straps, and it almost caused an international incident. Good luck, tourists.
I'll end this with personal recommends, and I have to cop just this next photo from Yelp because morning became lunchtime, and midtown became impassble for foot traffic where I wanted to go since the folks from Mankato were in to see the big bam booms on Monday:
Hour Passion, 34th Street:
A terrible location for a really enjoyable store. Picked up a watch for my wife a while back and all went great. Hour Passion is run by Swatch and the majority of their brands are represented here. It's a nice little place that really crams in a lot of inventory.
Seiko, 510 Madison:
Looks like a closet from the street - but don't miss this one. Inside are all the high-end Seiko models I can't find anywhere else, all the newest models, and yes, tok, even the Credor line. A must, but damn it, the store was closed today when I was there.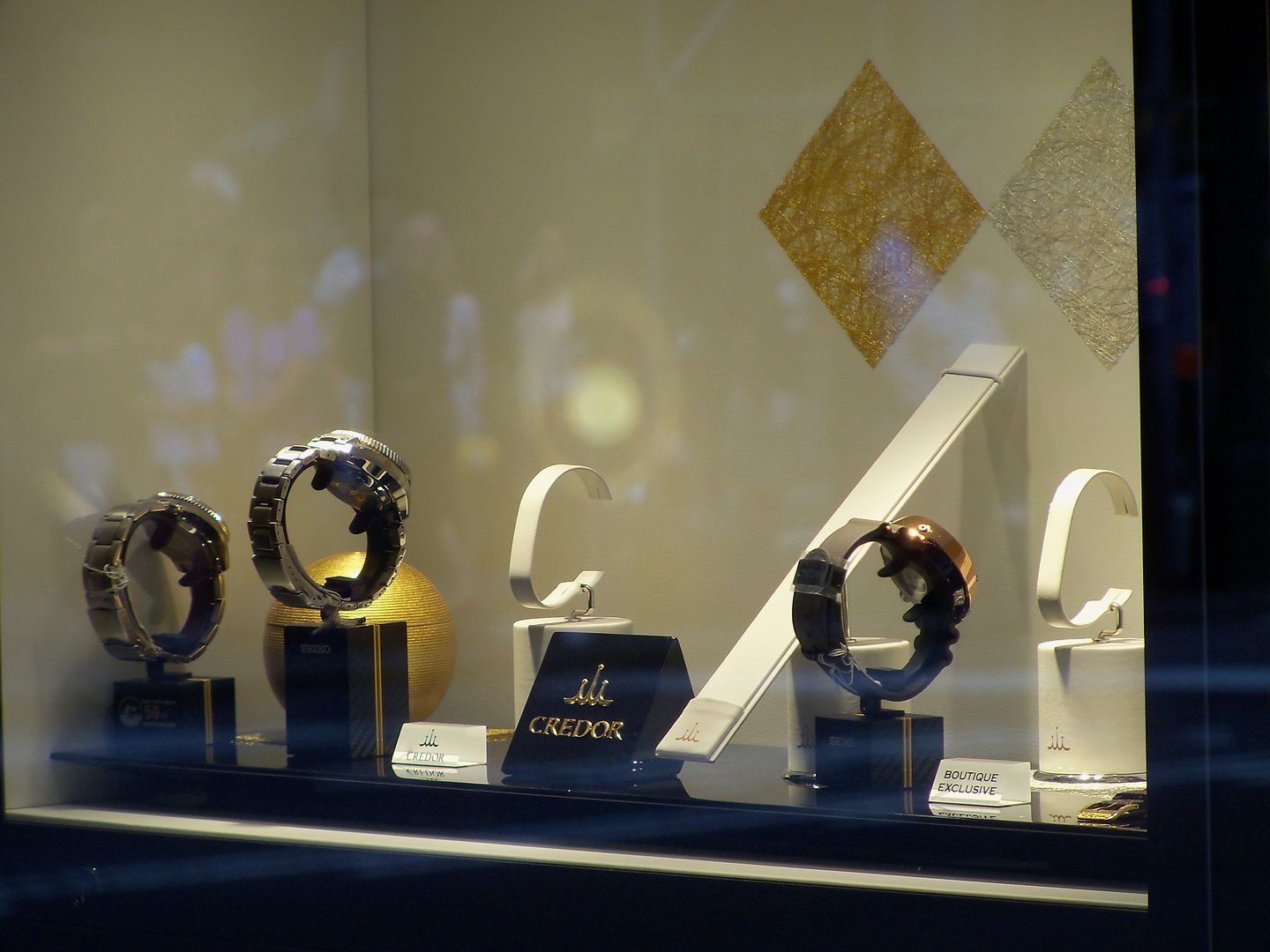 My favorite place to buy at retail: Kenjo, West 57th Street:
Personable, friendly staff, awesome Swiss and Seiko, creaky wood floors, used, Omega, Edox (!), everything I like in one place. Yes, sales every so often. Damn, closed today, but here's the exterior.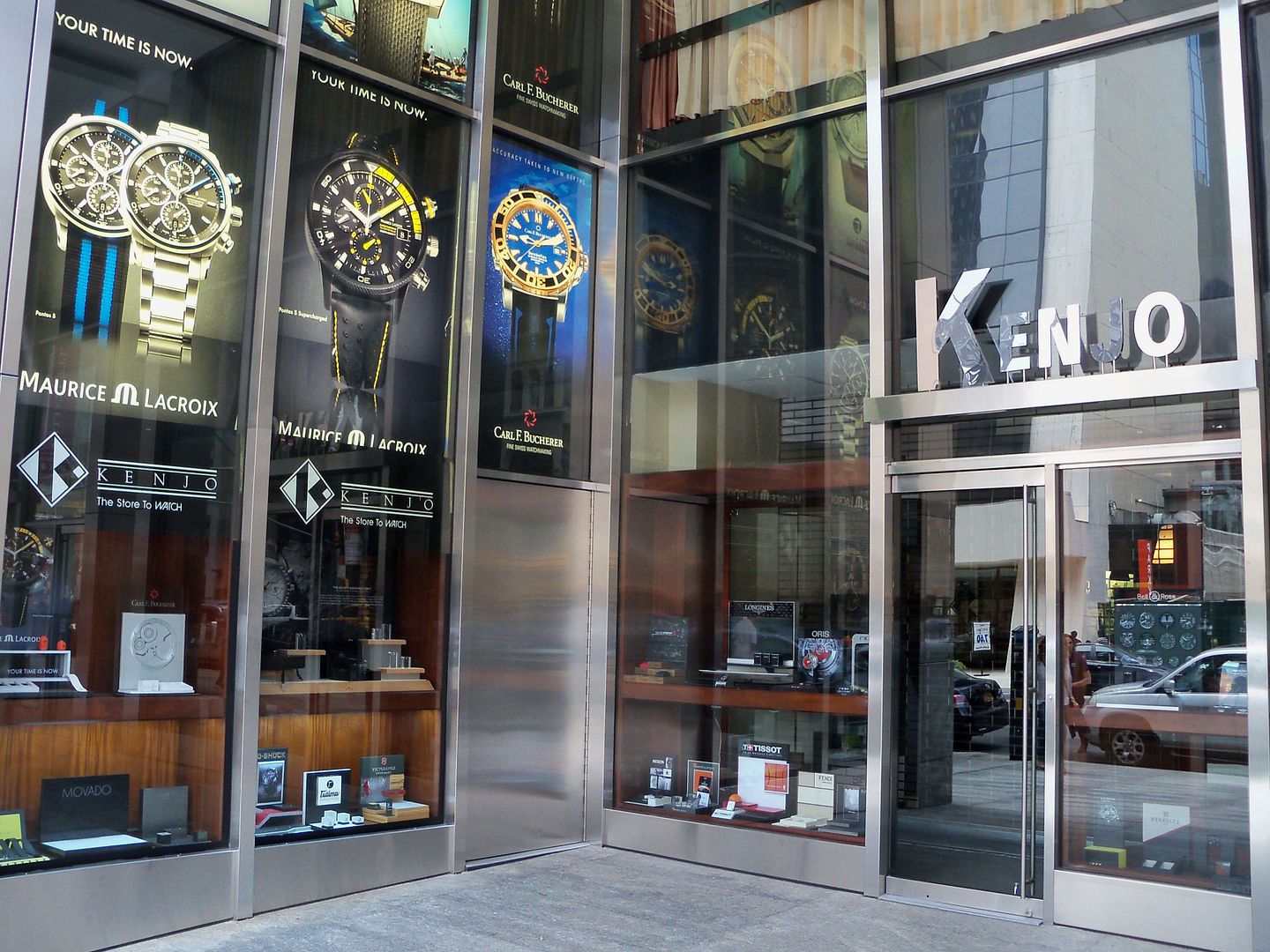 Tag Heuer, for some reason, no longer has an NYC flagship. And I'm sure I missed something, if not a lot of things, durning the stroll today.
I guess the point I'm trying to make here is that you literally could spend an entire day browsing watches in midtown NYC and not be able to take it all in. It's a blast, and I hope those who might be interested get a chance to experience it sometime.
The Best Invicta Ever is: The ones you used to own. - Boscoe