svaglic

(Online)

Master of Time
Posts: 5506
Joined: November 30th 2010, 11:00pm
Location: California
Contact:
My grandfather was a machinist for TWA. In the slow periods he made various items like lunch buckets, ashtrays etc... he also made watch bands one year. He made these things for family and friends, never as a side business. The year of watch bands, we all got one. I found a box of odd keepsakes upstairs at my parents house and found this in it. I was in jr. high when we got them, at first I thought this was mine, but I think it was my mothers. Mine was used often and I'm sure scratched up quite a bit. It's too small for my wrist, the underside digs in and is a little painful.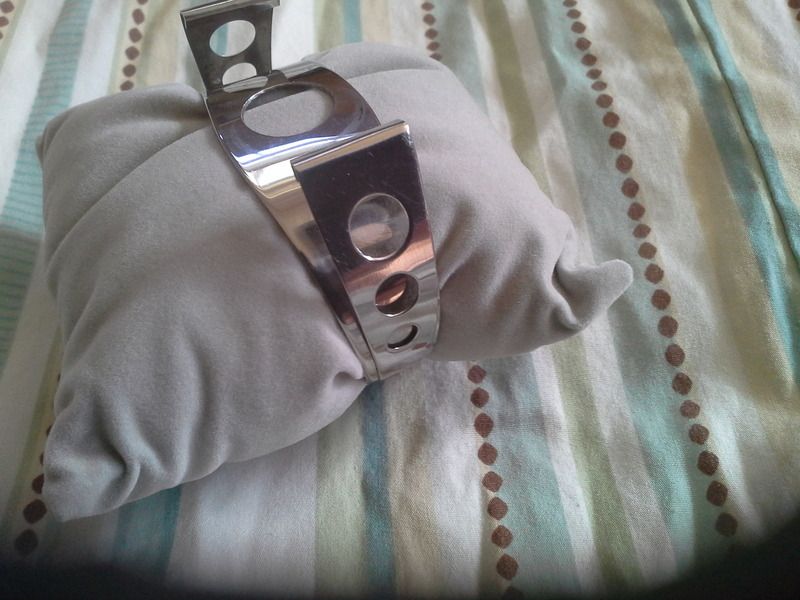 The rally parts look to be welded onto the cuff. The tops are rolled over to hold the watch pins.
The shine is quite nice and I remember it took a lot of punishment and still looked good. I'm not sure what material it was made of, but I seem to recall some talk about aircraft steel, or something like that. One of the aircraft guys here will probably be able to help me out on the material. It's thin, sturdy and does not bend easy, it hold its shape well. It would actually take a lot to bend this.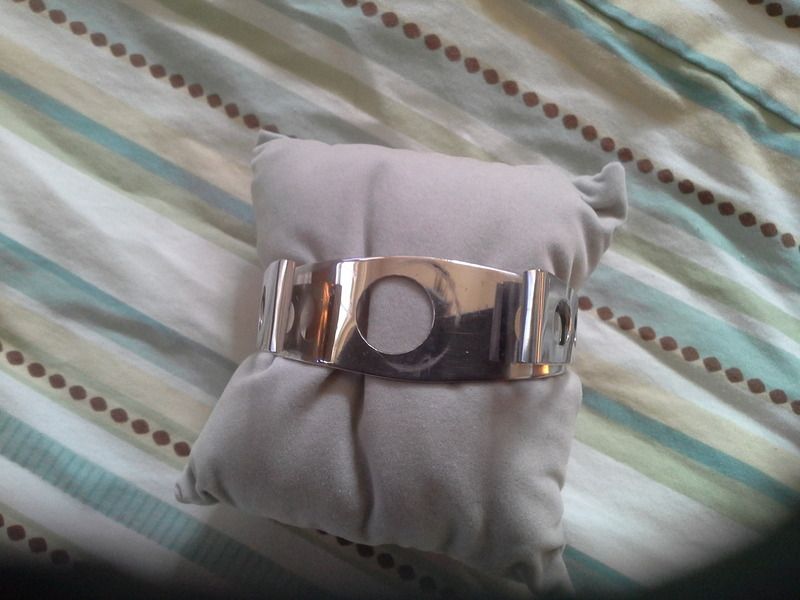 Here is a Don Juan cuff for comparison. This one is slightly thinner than the one my grandfather made. It isn't as shiny, smooth or sturdy, it bends out of shape very easily.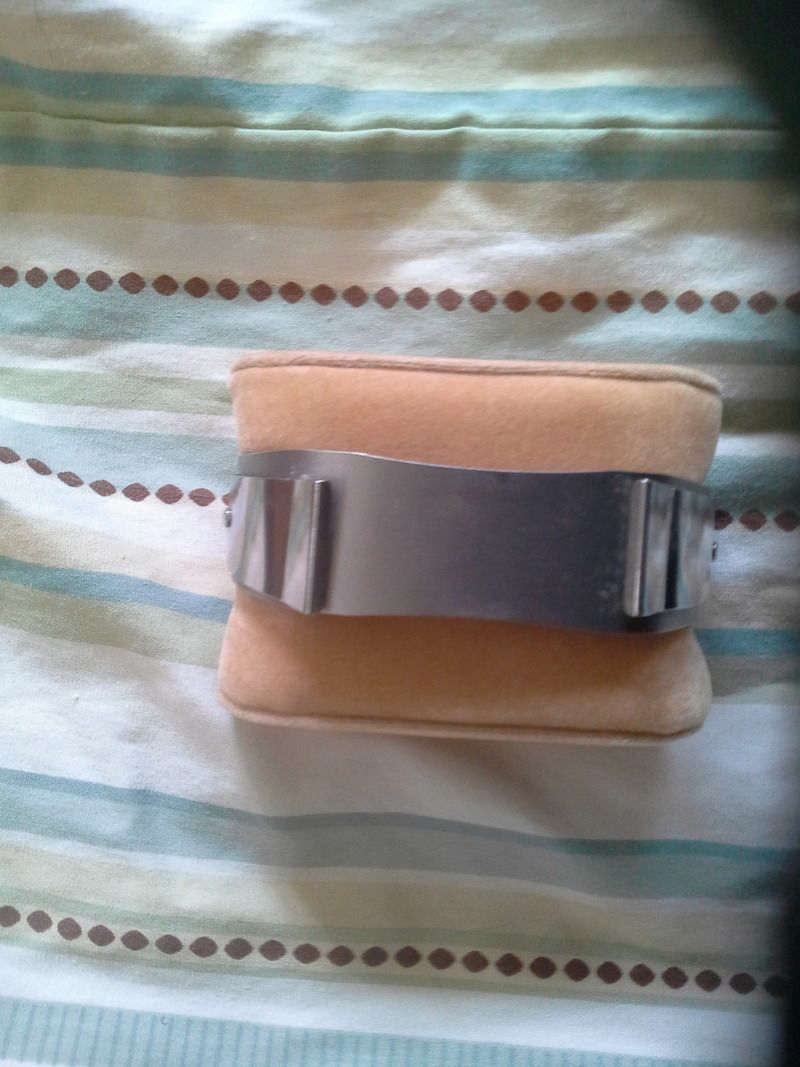 Here is the underside. There isn't a sharp edge on this, it's a pretty nice finish.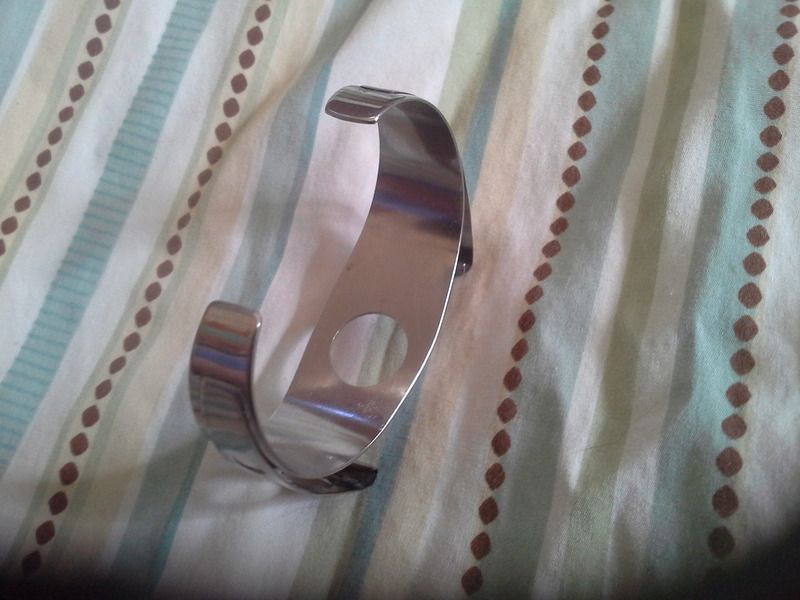 The Don Juan has adjustable arms, the one my grandfather made doesn't, so it limits the size of the watch that it can fit.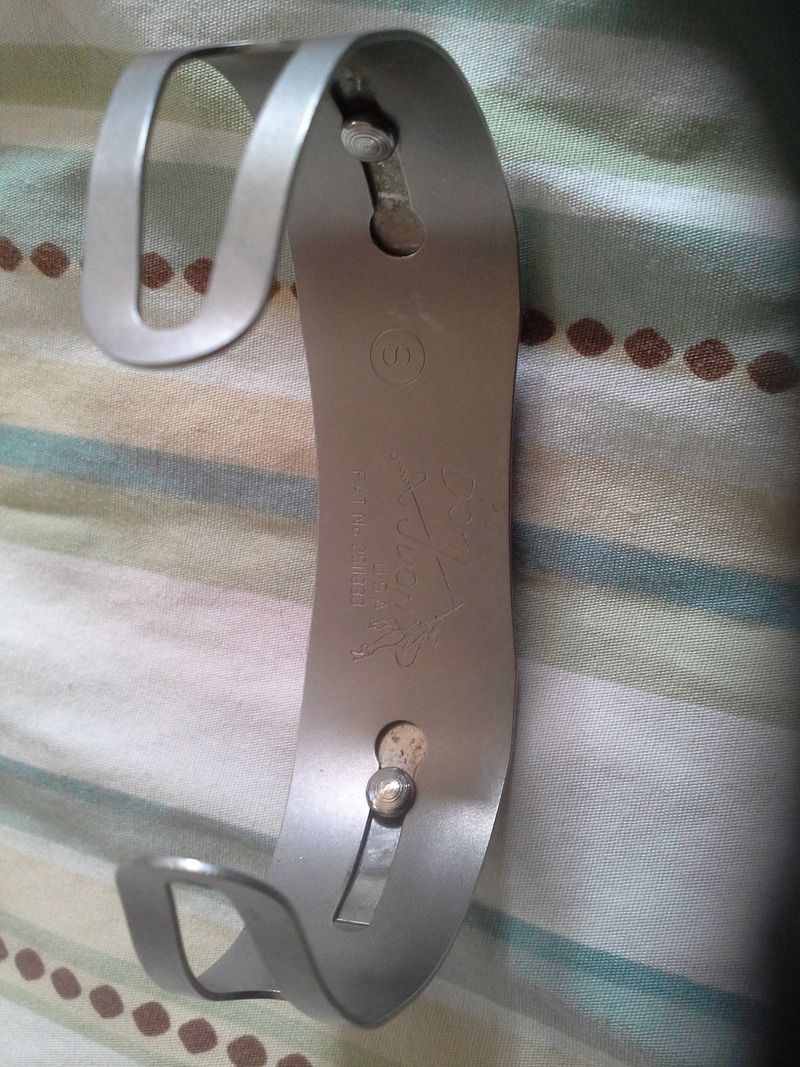 The side by side shot. You can see the thickness differences and the Don Juan is a rough band with sharper edges.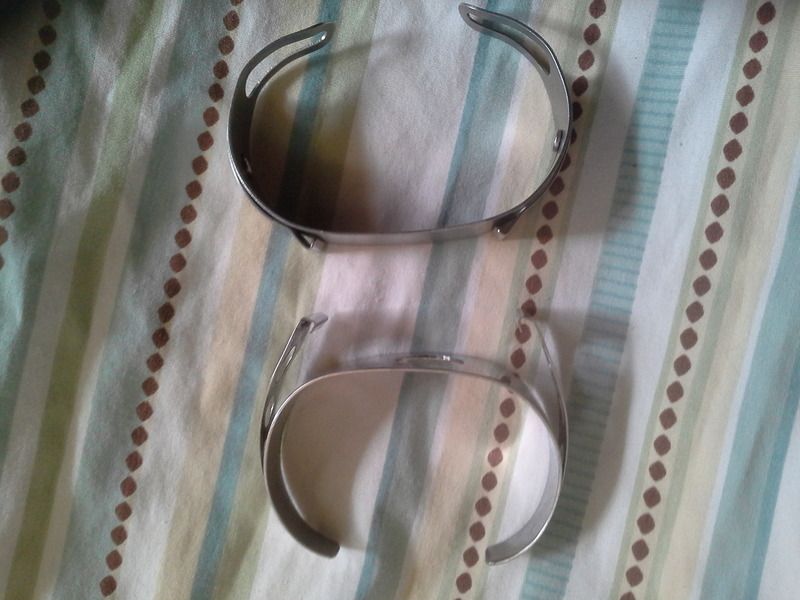 Thanks for looking. I am just impressed that my grandfather was so talented.. well, to me he was.
In memory of TB/Phfluff, since he isn't here to continue to give his praise, I will share it for him.