Watchlord WIS
Posts: 5151
Joined: July 22nd 2010, 10:00pm
Contact:
...Or the lamentations of an anal-retentive designer/collector with the curse of acute attention to detail.
My definitive PAM hunt has gone from the
329
to
535
to landing on the what I thought was the ultimate
422
. On a recent conference jaunt to San Francisco, I finally had the chance to size them all on the flesh while visiting Shreve & Co. and Tourneau with the hope of putting this multi-year decision to rest.
My perfect Panerai would be a
44mm
PAM422 with their large signature crown guard, domed sapphire, no date, warm gold hands and applied numerals (cause I hate sandwich dials - yeah, I said it) - There is no such thing. For me the 422 dial composition and case profile is perfection - but it's 47 fucking millimeters.
Alas, my multi-year hunt for the perfect Panerai (for me) will likely end in compromise (as usual)...
Is the 422 really too big? That is the question - Answer: Yes! The lugs hang out far enough to save an action hero from plunging to certain death. When I'm 75, It'll look like an oversized shackle that could easily slip past the liver spots and off my emaciated wrist. So, it is with great disappointment that I'll have to pass on the 422, I really thought this was going to be it.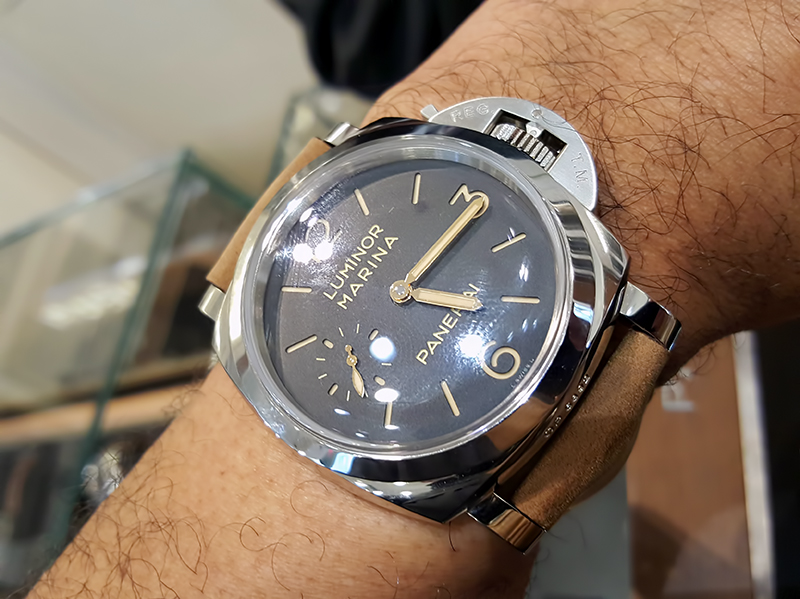 Love the stacked look of case cushion to bezel to dome crystal on this watch, but it only exists on 47mm Pannys (372 being another). I don't know why they describe the 422 with a 1950 case. Anyone with attention to detail can see that it is really a larger 1940 case (a la Radiomir). Perhaps a true Paneristi can explain it to me.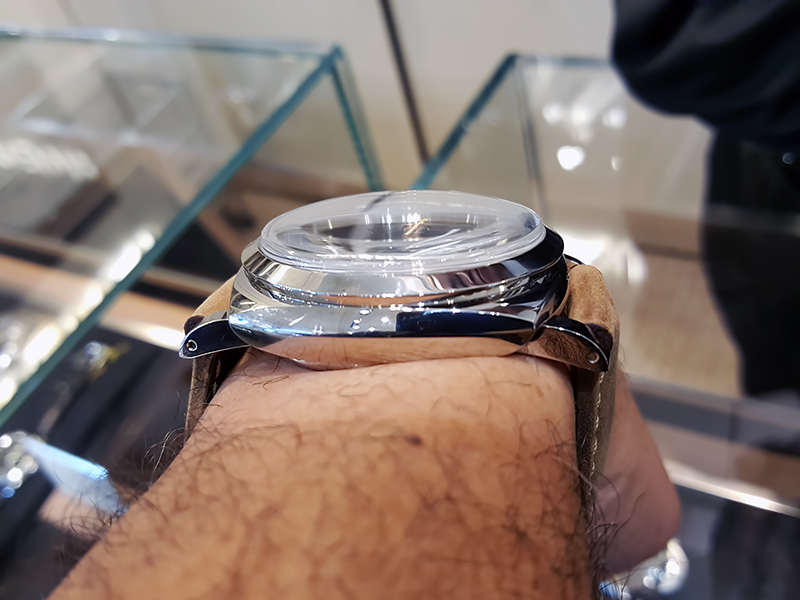 First compromise - pass on the big crown guard for a smaller 1940 case, and that means Radiomir. Next up the 657 & 627 at 45mm. Cool small second flyback feature when pulling the crown to set the time. Not to mention the P4001 micro-rotor movement and 72hr power reserve. Wish the date had a cyclops for more retro feel if they insist on a date...oh well. But wait, the dial is now textured stipes. WTF, why? This forces primary dial text to be on placards. Damn!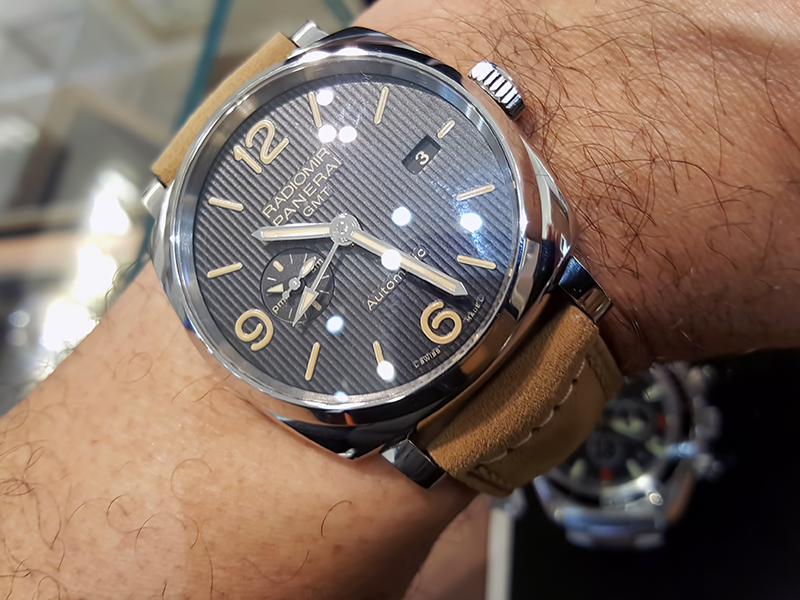 Still, the 45mm Radiomir fit was much better than expected and made me ponder the sister 627. Identical to the 657 in functionality with the exception of the supplied strap and hobnail aka "Clous du Paris" dial pattern. Text placards remain, however. But seem more acceptable for some reason, grid pattern perhaps, anyway...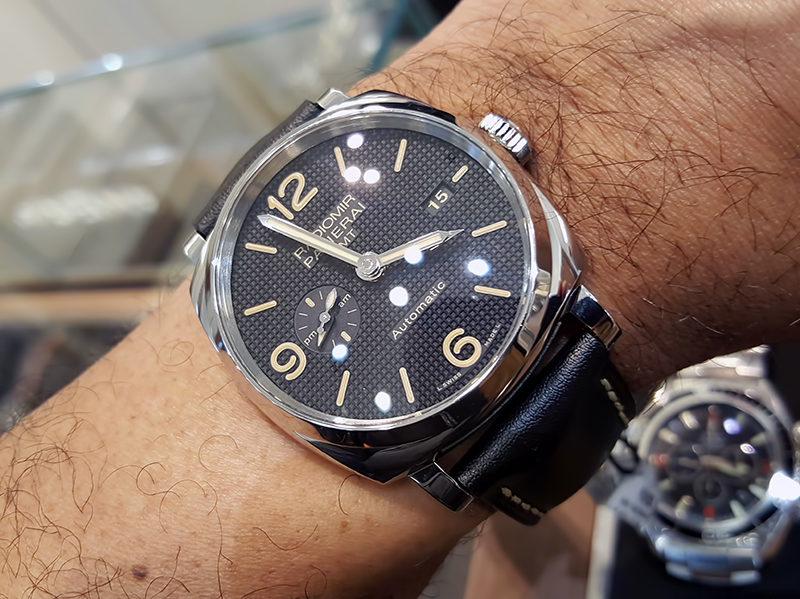 Somehow the 627 dial appears blacker and could be a determining factor for me. Seems dressier (subjective).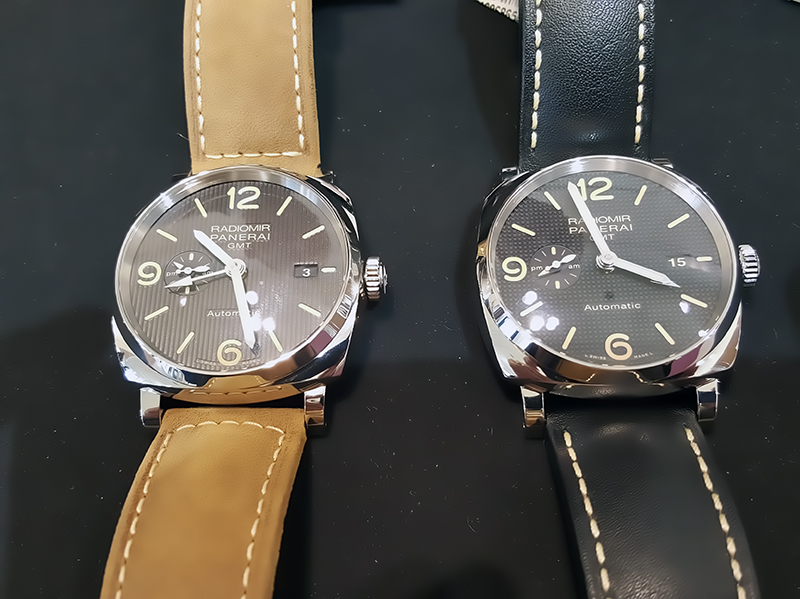 Below the 657 compared to the 527 (slightly thinner, lighter, no flyback seconds), and the 535 a sporty 42mm GMT (once lusted after), with true 1950 but thicker case. Also the crown guard/thickness proportions don't quite work at the smaller 42mm size (for me). The last two are no longer in the running.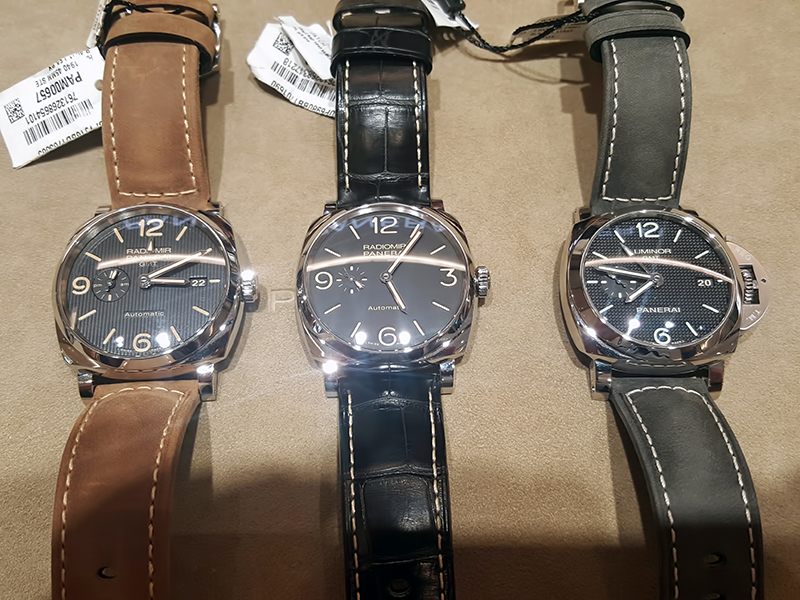 More comparisons. My PO along the 657 (again), but followed by the 572 (again) and the 512 at 42mm (too small)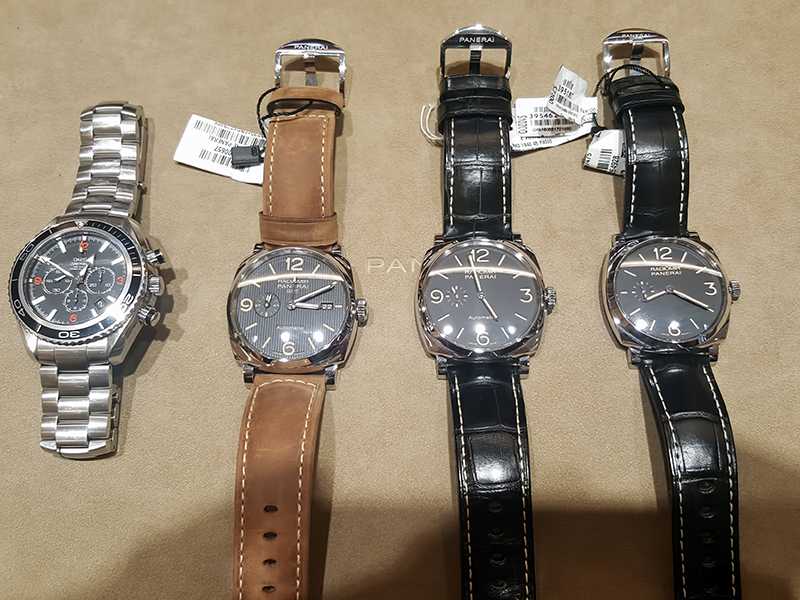 So as of this writing I'm closing in on the 627 for the dressier, conservitive, and semi-retired geezer look. But this choice (uh, compromise), is well in excess of what I wanted to spend - aren't they always? While I will miss the large crown guard, somehow the photo of the unprotected signed crown below makes it all ok. Now I just need to find the cash and make up my fucking mind...We shall see.
Not my pics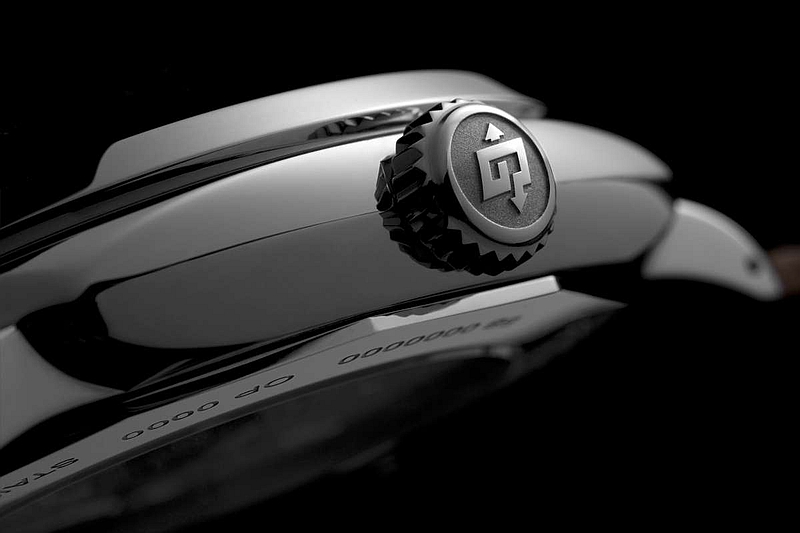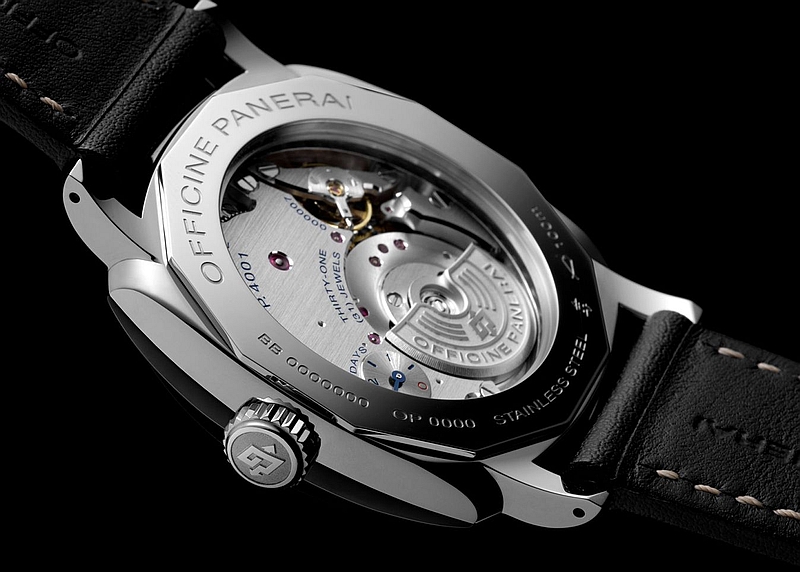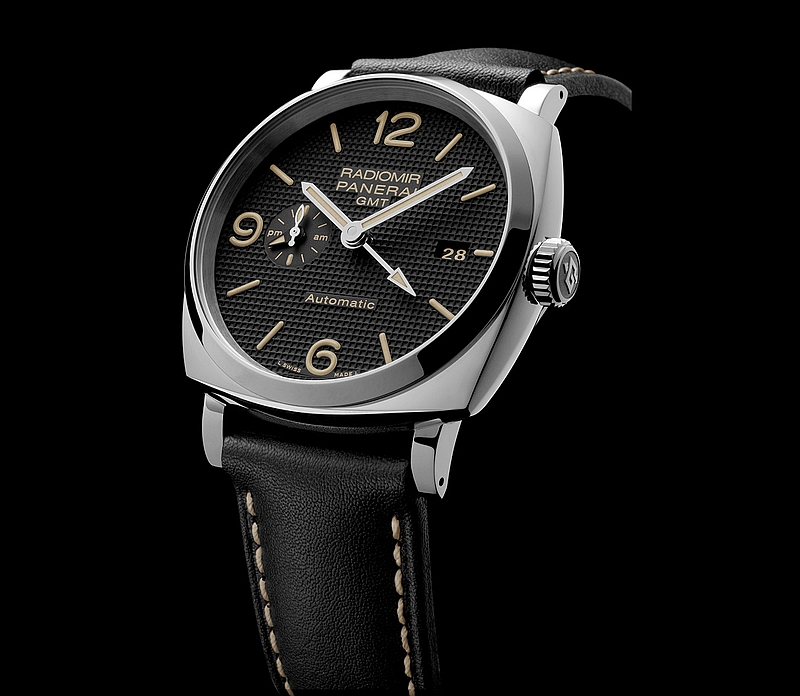 Last edited by
jaw
on March 5th 2017, 9:21pm, edited 4 times in total.