Founder
Posts: 42419
Joined: December 16th 2009, 11:00pm
Location: Oregon, Thanks for visiting! Now go back home!
Contact:
Cleaning out the watch box for new items. TZ 92% or better. Comes in ML box and papers. $2000.00 firm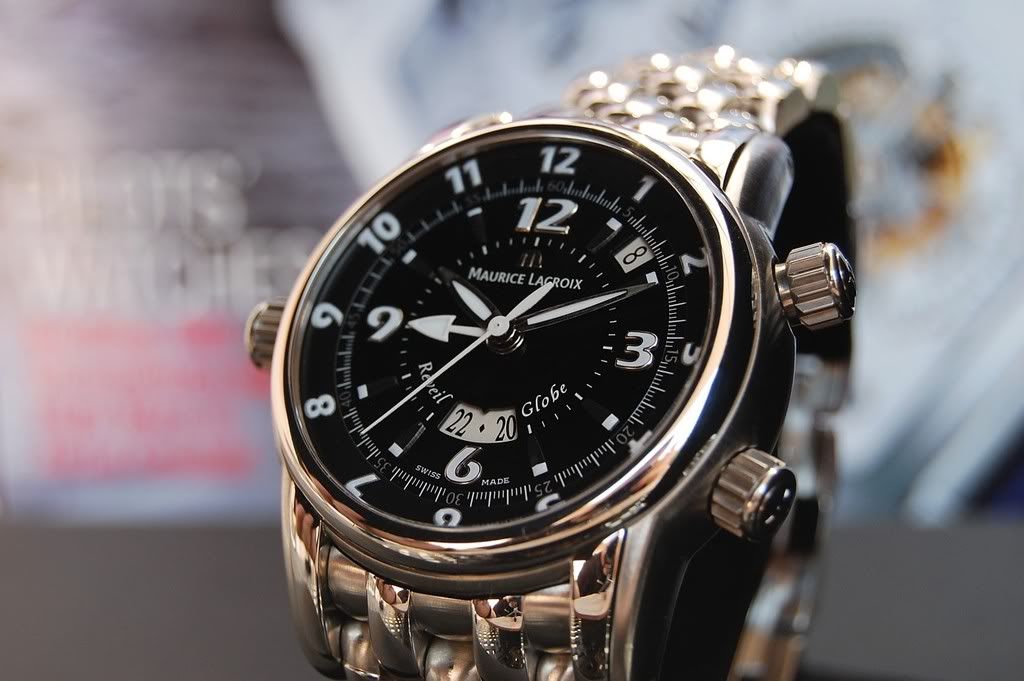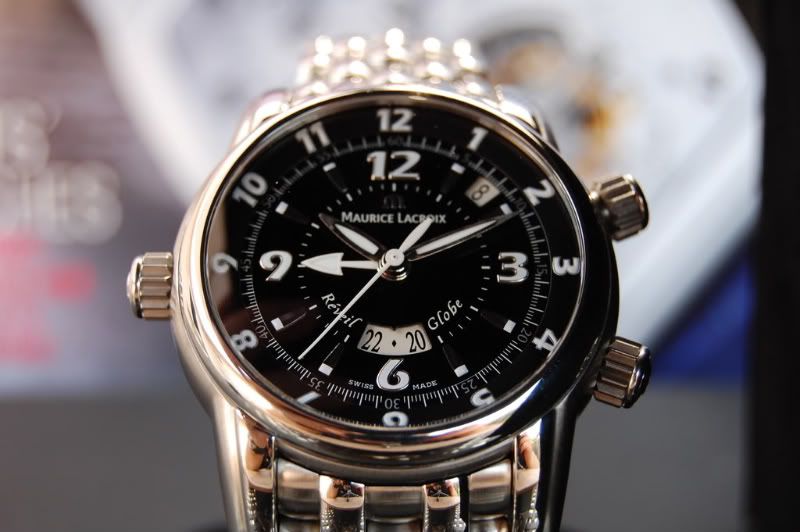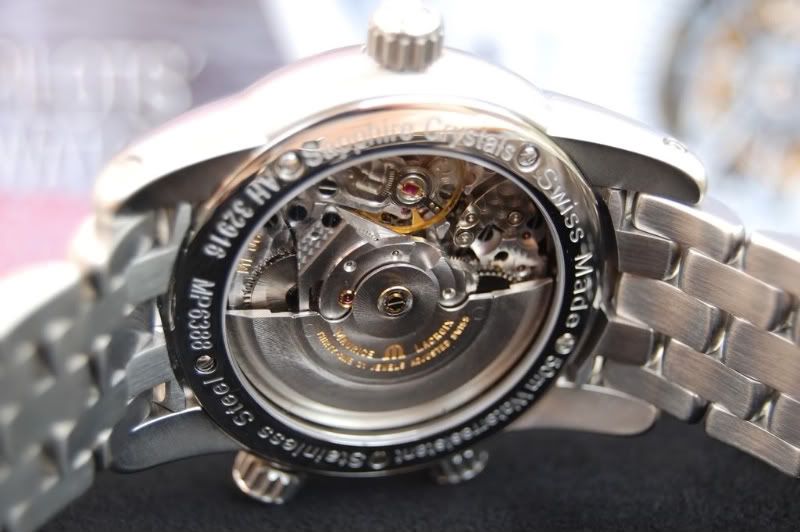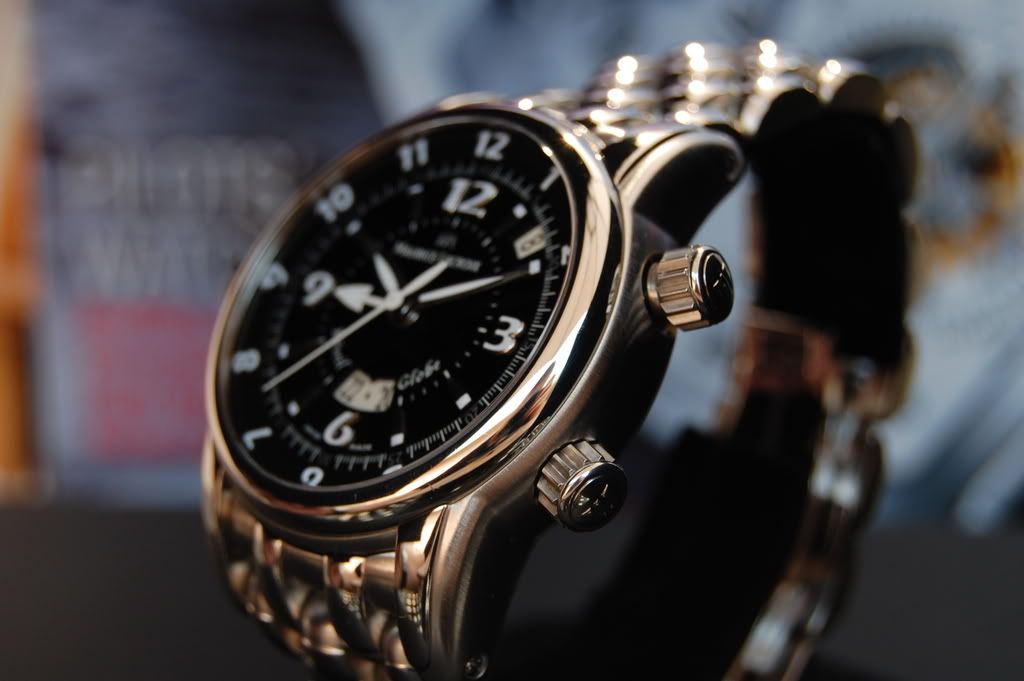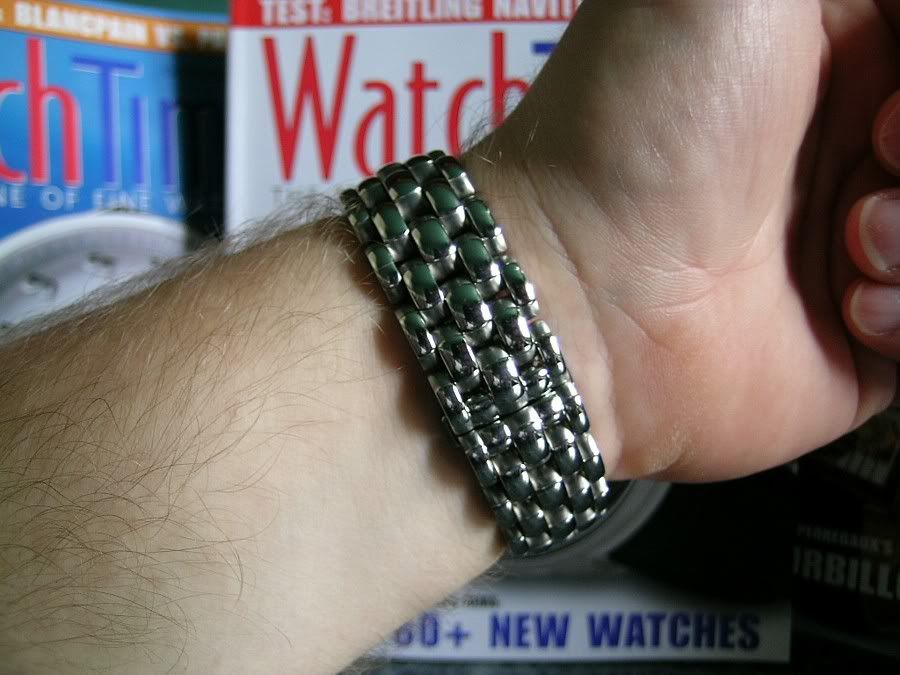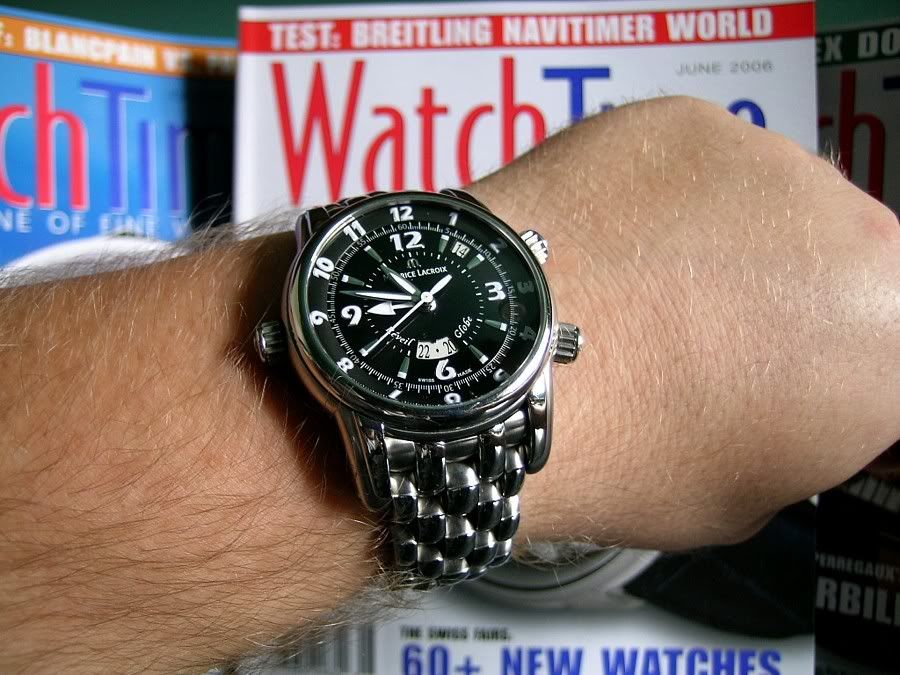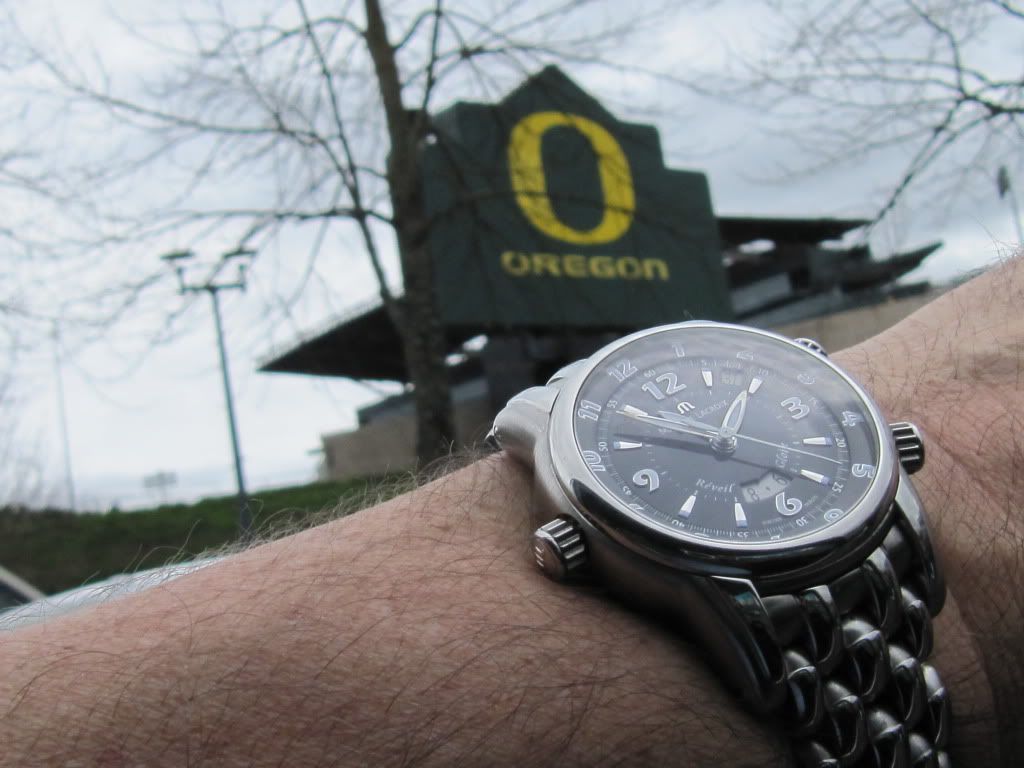 Three seperate time zones:
1st - from the regular pair of hands.
2nd - The outer ring of the dial with all 12 luminous arabic numerals can be rotated so that the hours are offset from the regular hour positions.
3rd - The window at the 6 o'clock hour mark indicates a seperate time zone in 24 hour mode (for the purpose on not confusing between AM or PM).
Automatic Movement & self winding alarm
Date between the 1 & 2 o'clcok position
Luminous Hands & hour markers.
Water Resistant 50m
Case Diameter 43mm
Case Thickness 16mm
1946-2006

"Your heart was warm and happy

With the lilt of Irish laughter

Every day and in every way

Now forever and ever after."