Watchlord WIS
Posts: 2649
Joined: August 7th 2014, 5:53pm
Facebook ID: 0
Contact:
It could be the drink, or the smoke, or maybe even the shelter-in-place but for whatever reason I found it impossible to NOT fuck around with adding a little pantina to the Lords' Bronze Blue Bomber that has been so graciously left in my loving custody.
So, I thought it may be cool to make the watch look like it had perhaps been found in a swamp (before someone added a perforated black leather strap).
It came out just right: completely gross.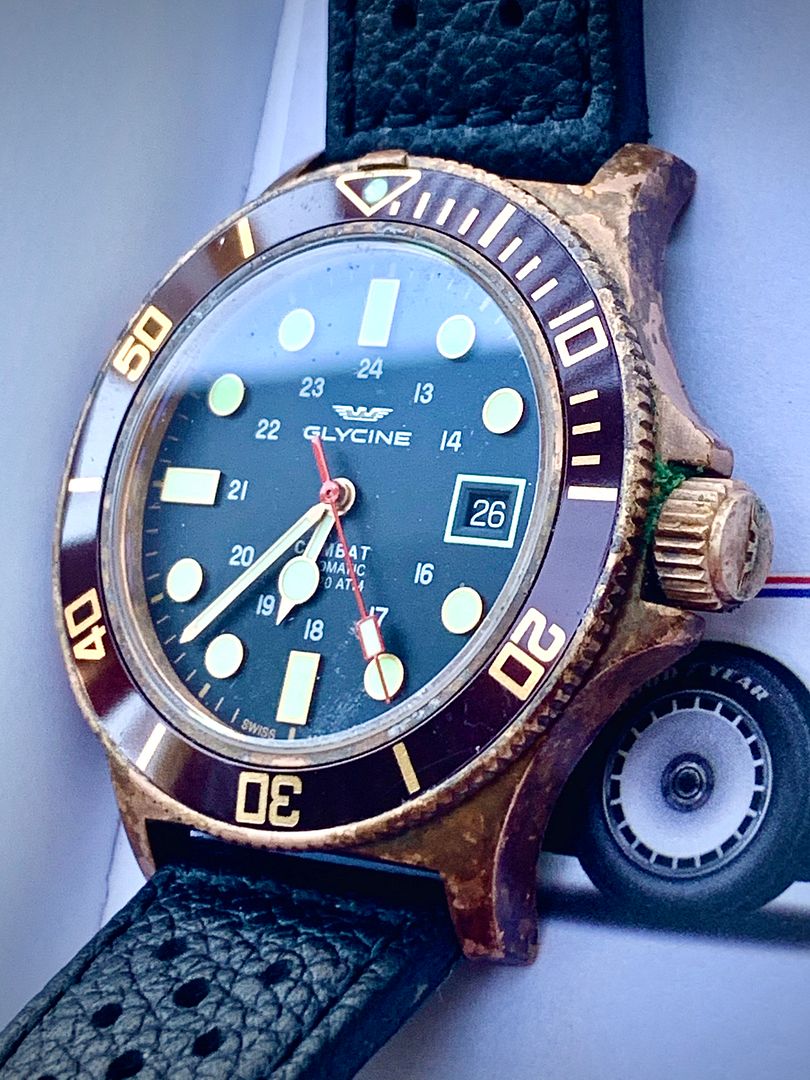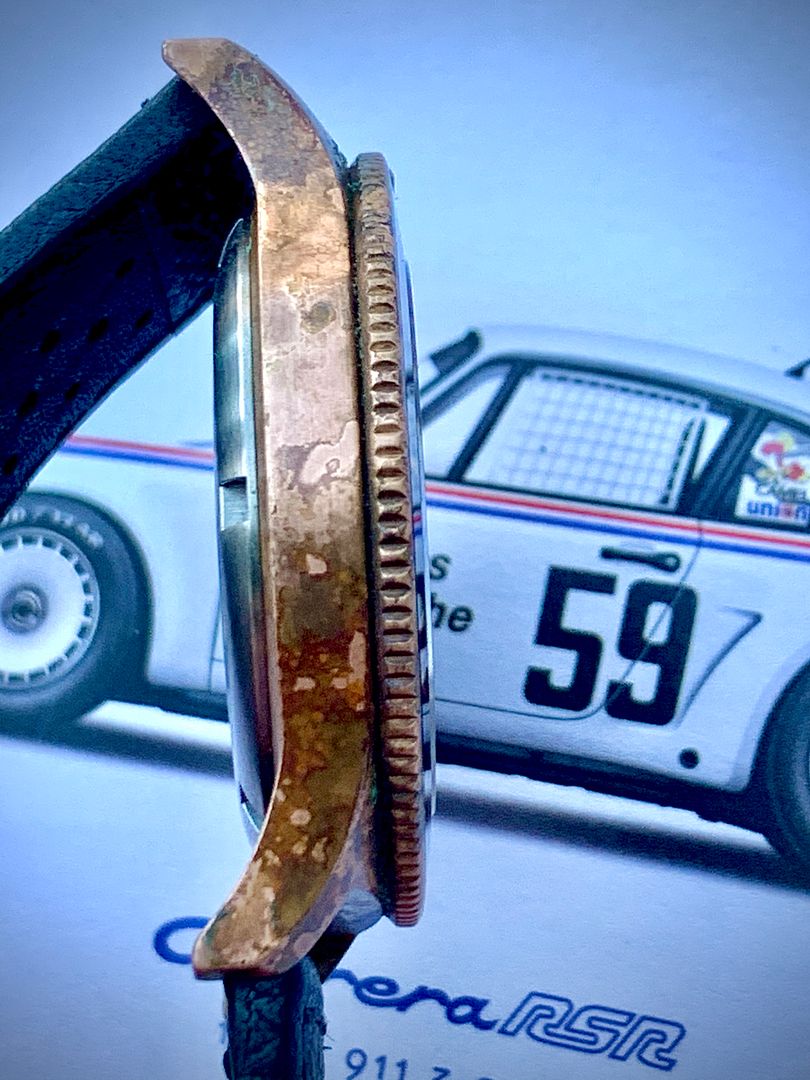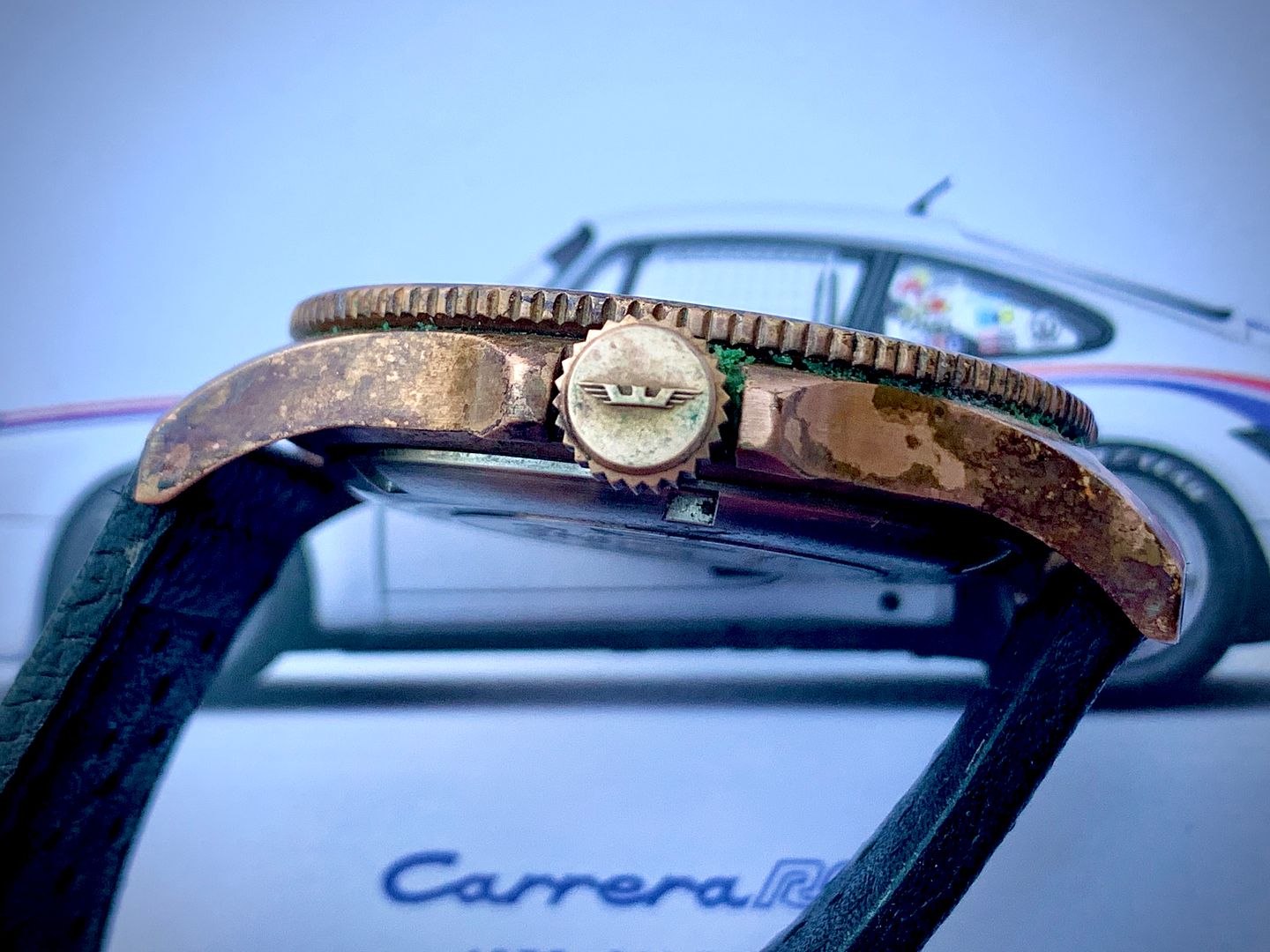 So, cool, cool. Kinda gnarly and rugged. But, really, so very very gross and dirty that it left a mark.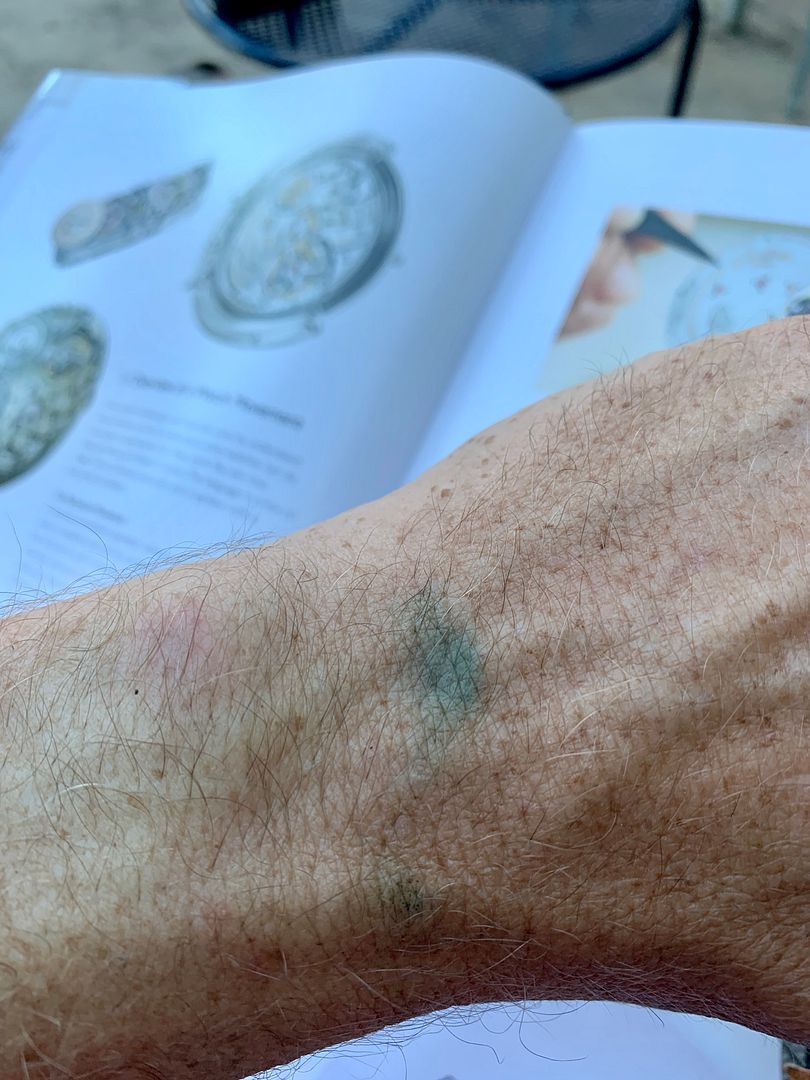 So, I kicked around the yard & house taking care of chores before it was time for an intermission from disgusting and grody things... Time for clean-and-pretty...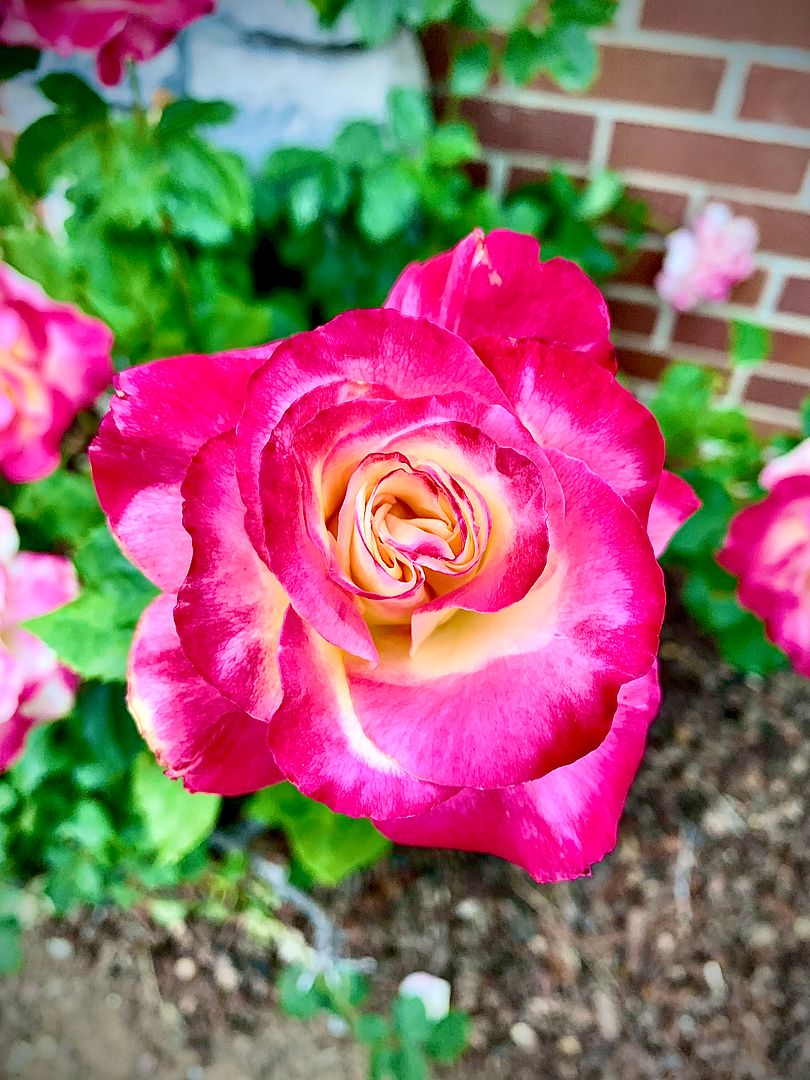 So, I thought I'd experiment with seeing how clean I could get it without using polish of any kind. Instead, I used a little white vinegar and about 30 minutes, rinsed it, and rubbed it dry with a dry cotton cloth: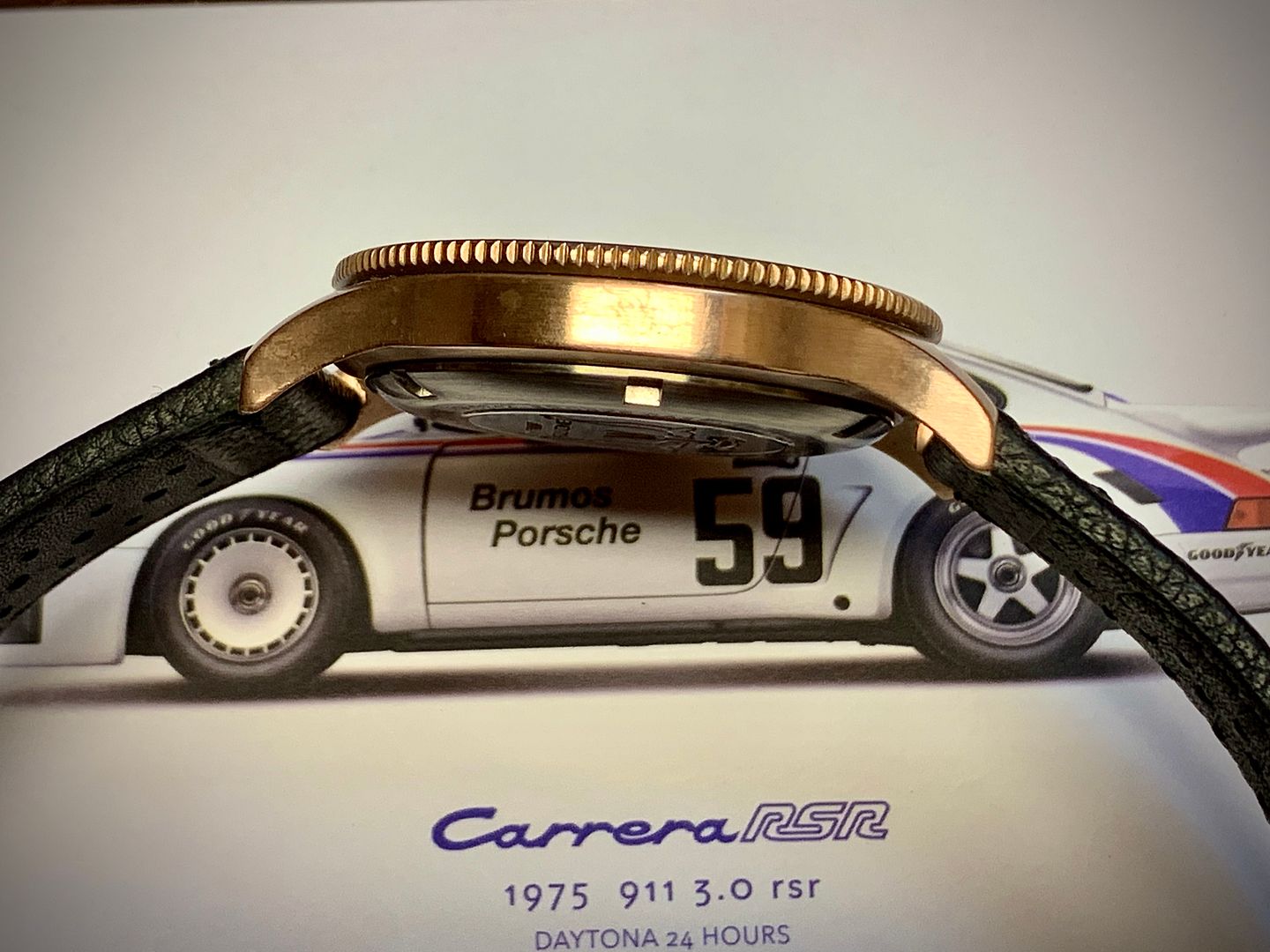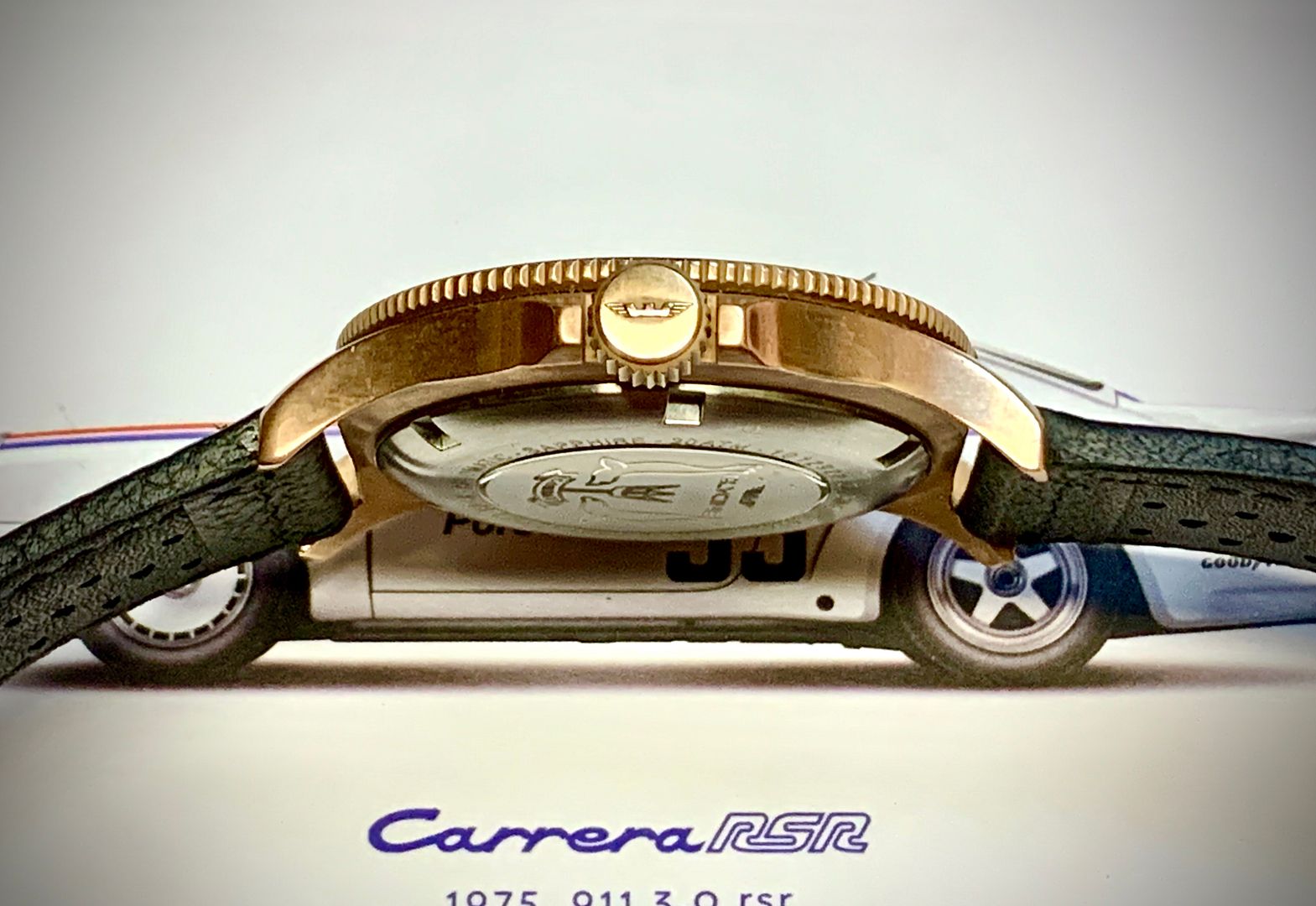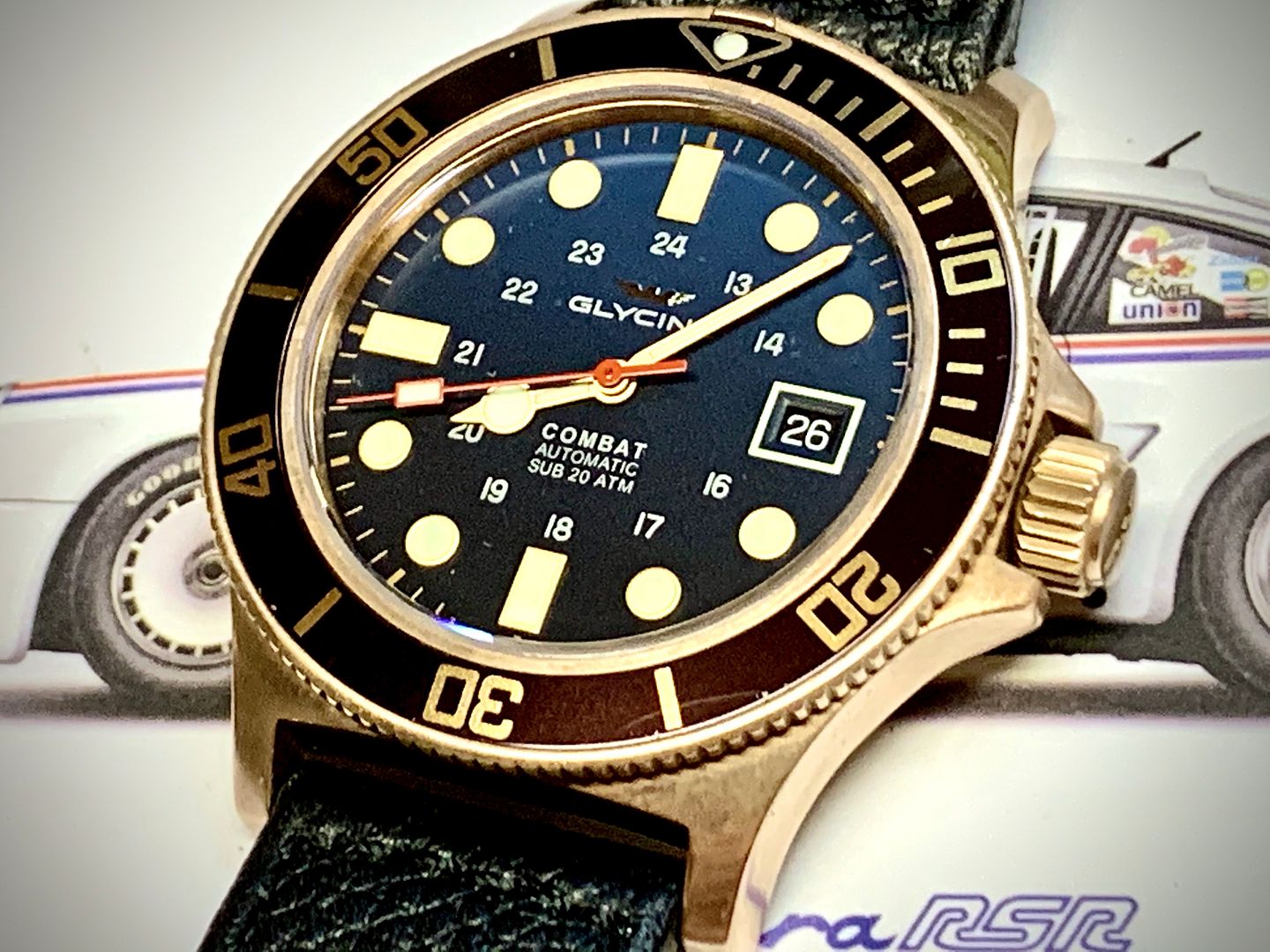 All-in-all it once again matches the luster of the stock buckle.
Interesting experiment that was pleasantly undone...
Oversteer scares passengers, understeer scares drivers...