Banned
Posts: 17978
Joined: June 12th 2010, 10:00pm
Contact:
Well, it's that time again. The year is coming to an end, and not a moment too soon – this is the worst year I can remember for only about 150 reasons. Yet, we all have to remain hopeful for better times to come, as that awful 70s rock band Rhinoceros sang in an album I bought in a bargain bin for a buck.
As usual, here's the watch stories that crooked my eyebrows during 2016. None of this is meant as anything but me spouting off – the fun will be when I get to read your responses and opinions, so please, have at it and detail the stuff you thought was important this year. Those who already believe I'm an overwriting twit can feel free to jump to the next thread, as this is much longer than stuff I usually post. You all have more knowledge than I do, so please, correct or bitch or add on.
The Swiss Shit Their Pants - And The Bed
: I'm too lazy to research where things stand right now, but it's been reported almost daily that imports of Swiss watches (and domestic sales of Swiss watch products) are down – way down. It's entirely possible that when the 2016 year in watches is tallied by whoever does such things, it could be reported that overall sales this year will be down anywhere from 35 to 50 percent from last year, and in 2015 sales were down as well. Reported here have been job cuts in Switzerland by the Richemont Group; that Frederique Constant and its associated brands were acquired by Citizen; the recent news that a storied brand such as Vulcain might not be all that long for this world; and, in news that made even casual fans of quality watches hurl up yesterday's Hot Pocket into Valero rest rooms, Invicta Watch Group, for reasons that make sense only to Invicta Watch Group, just plain ran out there and bought Glycine – not the biggest brand in the world, but, at the very least, one that's actually respected and has its own coterie of loyal fans. The folks that own Breitling apparently are also willing to give up the ship to a large brand umbrella.
The reasons for the Swiss not being on a roll (get it? I'll be at Little Debbie's all week) have been bandied about for months: the overvalued Franc, the Chinese aren't buying luxury stuff (not just watches) any more, traditional retailers have too much old stock to order new, prices got too high, not enough exclusivity, smart watches cutting into the pie, the gray market is getting stuffed with product, blah de blah. All I know as I write this is that it's produced a glut of really nice watches being sold at pennies on the dollar in both gray market outlets and in actual retail stores (at least here in the NYC area), making this holiday season, at least around where I am, offer of some of the best buys I've ever seen – Kenjo, for example, has prices on some models that beat websites like Ashford and WOW. Omega and Rolex and Patek and the like are impervious to it all, but those in the market for, say, Hamilton or what's left of Bulova Accutron/Accu-Swiss or Certina or Eterna or the like are reaping the benefits of gobs of juicy leftovers.
My worthless opinion: The problem with wristwatch marketing is that it's so 1971. Full page ads in slick-paper magazines and formerly big newspapers that nobody actually reads anymore isn't going to cut it; the audience for such things is old and getting older, and probably on the exiting end of the buyer's market. The watch companies, and I'm including the Japanese in this, have to do what the El Cheapo and insufferable Kickstarter crud brands at least know to do: Use social media and watch blogs and never let up. The Swiss, in particular, have to cool it with the snooty poot attitude that died pretty much about the time that ABC cancelled "The Colbys" in the 1980s. Longines continues to show equestrian events and country picnics in England as their main marketing images. In a post-Trump world, that stuff's not cool – it's just yesteryear, like Antenna TV and "The Cisco Kid."
Watches aren't cool because nobody knows about them or hears about them. That's not people like us at forums like this, where members do follow the industry news – I'm talking about who I call Regular Walking Around People - and Regular Walking Around People these days wear Michael Kors and Apple Watches and Fitbits and even Daniel Wellington and could give a rat's ass about even the concept of owning or even coveting the quality and tradition of a mechanical watch. Until that changes through ways of making Regular Walking Around Peoople realize how enjoyable owning a quality watch is, the Swiss watch industry will continue to enjoy weak sales for the next several years.
That, and the fact that whenever things go well, the Swiss brands have pretty much mastered the art of the gouge. Consider…
Pissing Off Everybody
: Even people who have shrugged off the sluggish sales of late have had plenty to grouse about. I haven't seen the topic discussed here as I might have missed it, but late this year Rolex, of all people, managed to cheese off many of even its most loyal customers in a big way.
Last year, Rolex upped its warranty to five years on new watches purchased at authorized dealers, and that seemed to delight their regular buyers, and for good reason – but just recently, Rolex apparently announced (I have yet to see this officially in writing anywhere, but the fapping fan boys on YouTube have been having cows for weeks) that they are changing their warranty policy. Basically, the Rolex five-year warranty applies for you only when you walk into an AD and buy a watch; the warranty card lists both you and the dealer and you're good to go. Now, this is reportedly how
that
goes: If you buy a watch second-hand or buy a Rolex, even a new one, on the gray market, the little green card means nothing, as Rolex warranties, according to the scuttlebutt, are now
100 percent non-transferable
. If you buy a Rolex gray, or buy one second-hand, the warranty is void and doesn't apply to you at all. Unless your Rolex serial number is on file in your name with Rolex,
you don't have a Rolex warranty
– that's all there is to it. In short, a Rolex warranty is simply non-transferable, and you don't get warranty service even if you purchased a brand new watch from a source other than an authorized dealer.
How do I feel about this? My one Rolex is a vintage piece and isn't under warranty at all, but I'd wager that many Rolex purchases are in the still-flourishing aftermarket, and a lot of people are pissed off like crazy; if they want to get their watches serviced, they now have to pay regardless of the age of the watch. This is Rolex's way of discouraging gray sales of their pieces, but frankly, if I have a two-month old Rolex that I sell to, say, smellody, but as of the transfer of ownership on a basically new watch … the warranty goes away completely?
Would it work that way if I sold smells my six-month-old car?
Swatch Pucket
: Another big company that everyone now seems to hate is Swatch, mainly during this past year for its rescinding of its long-threatened sales of movements to other companies, even though the Swiss Competition Commission ruled in October that Swatch still has to stick by its original decision. Swatch responded by saying, okey dokey, we're just gonna raise our prices sky high, thanks, Myrtle.
I do enjoy Swatch products, and I still prefer their automatic movements above all others. But even as a fan, I'm the first to admit they're about as easy to root for as Vladimir Putin – acting like giant penises every other week gets old really fast.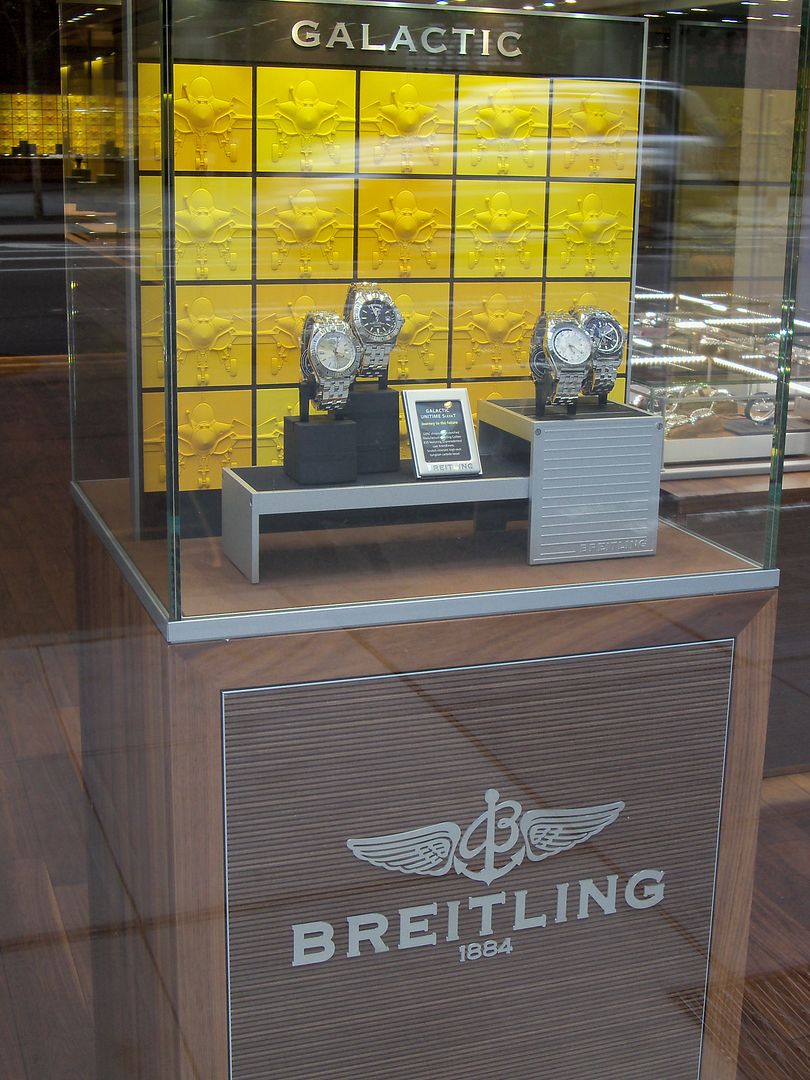 What's Good For The Goose…
: What's going on with worldwide watch sales reminds me of George Carlin's classic line about not caring if a person is a homosexual: "More pussy for me!"
Well, those poor jewelers and watch sellers, both gray and brick and mortar, are doing things I never thought I'd see during the past six months: Holding sales! Even the storied Kenjo store in midtown NYC (my favorite place in the world to shop for and buy watches) seems to have been in a perpetual sale mode for more than half of 2016; Tourneau is running one type of sale or another on weekly basis; the Fifth Avenue scam artists are literally running down the street while chasing customers screaming
"Please, my friend!!!"
in broken English in an effort to sell something, anything. I never thought I'd see it or say it: You can get deals as good in actual watch retail stores as you can on online gray market sites now – and the prices for Black Friday (as I write this) were so good that I actually bought of couple of new watches after telling everyone I know that I had no interest in buying any more watches.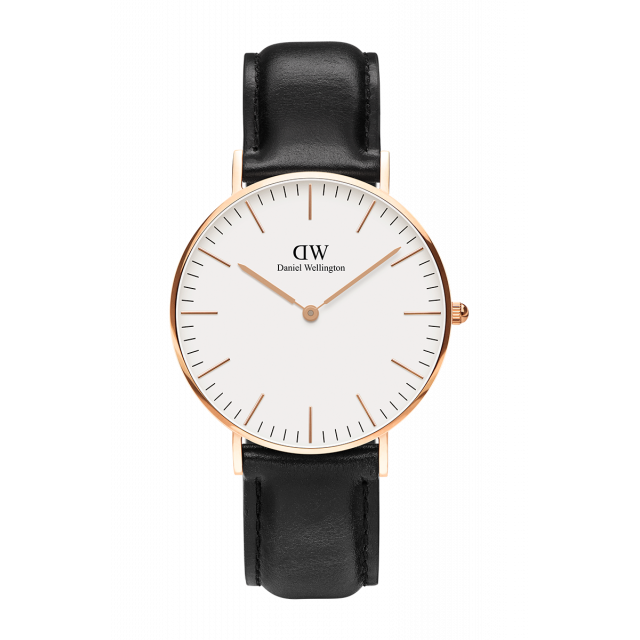 Minimalist Muck
: If cities like mine are any indication, it's not smart watches that are cutting into Swiss (or even Japanese) watch sales – it's those "minimalistic" newish brands with simple dials and usually Japanese quartz movements that sell for about a hundred bucks. I don't know about you folks, but I see them everywhere, these brands that sound important because they have snooty-poot type "names" – Daniel Wellington, Brathwait (to me, the Lew & Huey of these things), Larsson & Jennings, James McCabe, and a bunch of others. They're actually following the DW lead – a smallish, business-style watch for a little more than $100. If you know anything about watches, some of these things appear to be worth about $25, and it's a trend I don't understand in the least.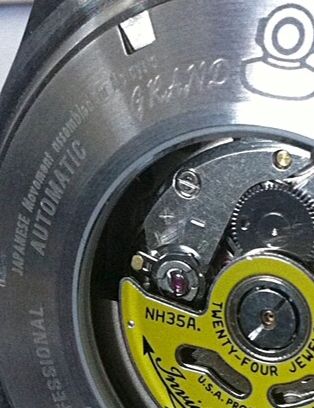 The Swiss Finally Do The Job
: This sort of flew under the radar, but thanks to koimaster and Hawk and many others, it is now clear that the FH is finally, after years of bitching from people like me, doing its job. Hawk revealed the 2015 annual report of the Swiss Federation (I'm calling it the FH because they do) showed an Invicta "Swiss watch" they openly pretty much called counterfeit because it wasn't really Swiss. Gee, really? Plus, in the months that followed, the FH seems to have really put its foot down, and the cheeseball TV brands can't get away with their bunk any longer. Suddenly, sales hype on the Evine website show that suddenly, watches previously listed as made in Switzerland now list statements such as "Watch Country of Origin: Final COO is China effective 11/17," which is both hilarious and telling. Even Evine hosts, according to members here, came out and reportedly stated they aren't saying the "Reserve" line is Swiss-made any longer. Recent buyers of Invicta watches are also now starting to see things like "Made in Malaysia" on casebacks as well (see the beautiful, cheapjack job on the upper left of the heirloom piece above.
We said it for years, nobody in the doofus Invicter bubble seemed to listen, but it's now been proven: There's really no such thing as a Swiss-made Invicta watch and IMHO there hasn't been for a long time. It has been enormously satisfying to see the FH do its job, seemingly, suddenly, all at once.
And, recently, I actually kept the TV on during a Blovine Invicter segment from Florida. Coupla things surprised me; first, a blonde model sporting a 55mm monstrosity was actually hot. Secondly, they have almost completely jettisoned the word "Swiss" from the presentations. Virtually none of the watches state "Swiss Made" on their dials anymore either. The Invicta Swiss Tango is now over, and it's only about a decade too late. But it's nice to see the FH actually show some spine, and it clearly did.
That's not all: Swiss Legend watches now state "Swiss made" on their faces; you can read more about that by looking back a couple of years in our notes here, as SWI ended up with raw egg all over its face after a legal maneuver gone awry (the one and only Wiley Lowe told us the city where their Swiss watches are made but wouldn't divulge by who, ya know, a trade secret, bub). But face it, TV watch dweebs: Your storied brands now have to play by the rules, and your blazingly awful taste is only exceeded by your stupidity. Speaking of TV…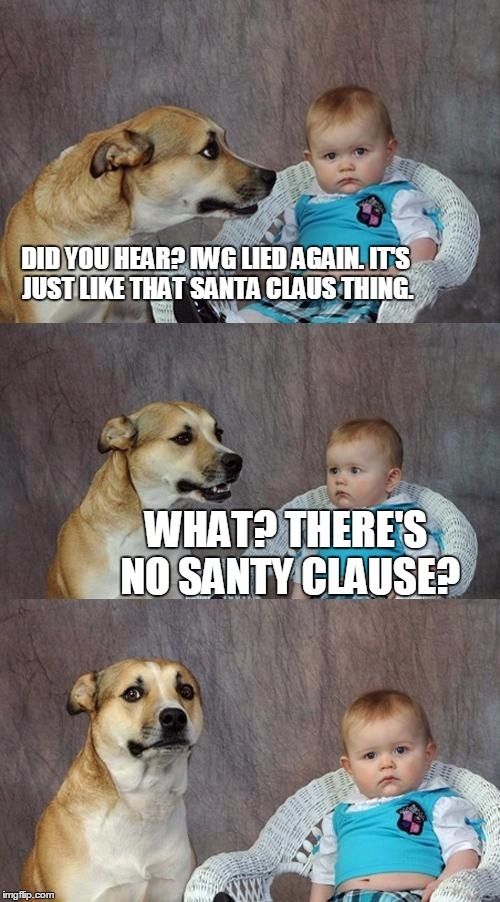 IWG Never Changes
: Okay, so Invicter got lawed up, good on 'em. But the old song and dance never changes; they just find new BS to spew. As I mentioned, I took in a couple of shows, and there's Lalo talking about watches they supposedly manufactured in the 1970s (they didn't buy the company name until 1991), the insufferable ass licker Justin Zimmer braying about the innovative "Flame Fusion" and "manufacturing standards"; pretty little Invicter Lyin' continuing on with the Russian Diver tall tale. More recent claims: At one point, the Lupah was the most popular watch design in the world (?!?), and that a recent appearance by Gabrielle Union at the Invcita store in Times Square was so huge they had to close the store (?!?).
Invicta continues to fail upwards; they're buying up brands, paying people like an aging Eva Longoria and washed up football players to endorse, still showing up at a Baselworld with a yellow can of paint, and so forth – but to anyone with a brain, they're scam artists who never fix their products and sold dozens of models using full-on, pulled out of their asses bullshit like magic Chinese lakes and grandmothers working with the USSR, about diamonds that were crystals and relationships with parts manufacturers who in reality never heard of them. They continue to be an affront to anyone who ever cared for this hobby or the craft of actual watchmaking. The FH realizes that, but don't tell that to the seven losers at WIT who live to hoard 'em.
What IWG will do with Glycine is anybody's guess, but my guess: This won't end well.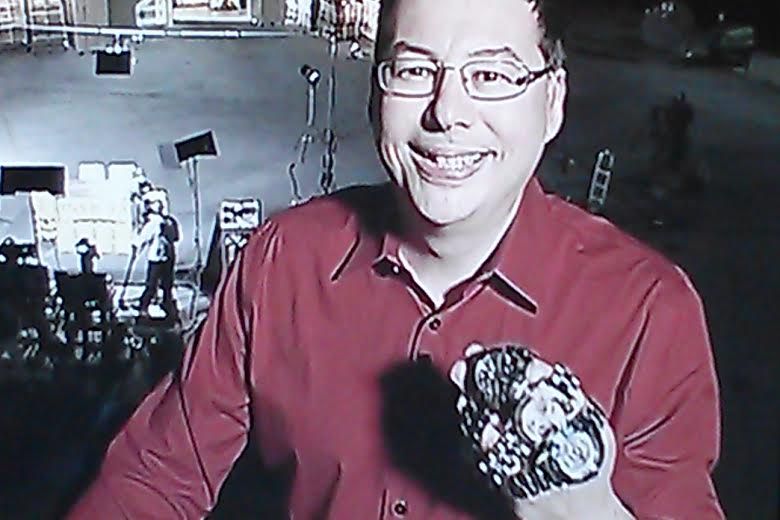 They're All Gone
: Tim Temple's "mysterious" exit from UrineDead now means that almost all of the talking heads from the "glory days" of ShopNBC are now After Life Kidz. Long gone are such hosts and "brand reps" and "technical brand managers" as Jim Skelton, Mongo Kid, Avi Veira, Temple, David Mermelstein, Shawn Wilsie, and on and on … they're all gone. It pretty much leaves WIT nation with what's left of the sloppy seconds, Justin and pretty little Ryan and the ever-blossoming Jill and returning Daniel "Stronger Than Ever Before" Green and perhaps Larry Fine McGarland for SO and Oh Who Cares – it's all over except for the dwindling dumbest of born marks. Just think of it: When Evine finally goes belly-up, where do the WITs go? It's like the old question: Where do butterflies go when it rains?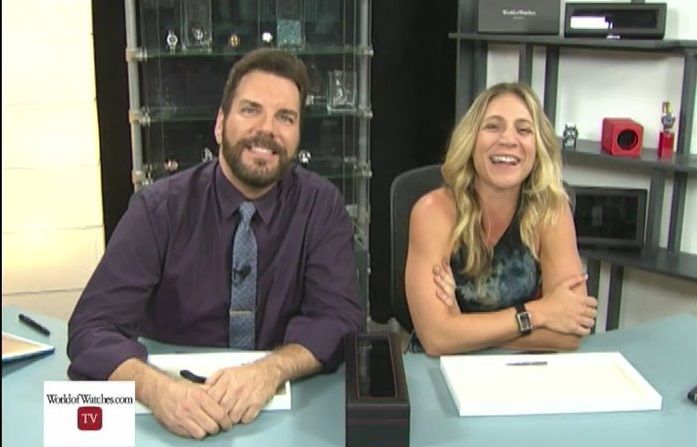 WOW Gives Up TV
: It was recently announced that WOW TV, which started with Lior and Charla then became S. Fingers and Charla then S. Fingers and Megan then Megan and "our own" Wiley, is leaving its last outlet that can be called "broadcast TV," Direct TV, in January, in essence to "broadcast" instead on YouTube, FB, and other social media areas. They're claiming it's a "new and exciting" moment; I'd bet they simply didn't wanna pay to get on Direct TV any more. WOW remains a buyer's quandry - some good gray market prices mixed with some of the most garishly designed "house brands" ever offered on six worry-free payments, all available on a website with more glitches and FUBARs than the launch of the Affordable Care Act.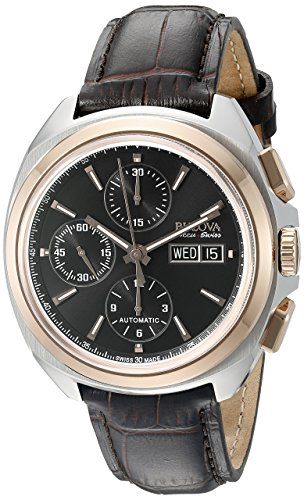 Bulova Says Bye-Bye, Swiss
: I can't even get "watch experts" and the company itself to fess up to this, but a couple of years back Bulova re-branded its Bulova Accutron line as Bulova Accu-Swiss, while launching something called Bulova Accutron II (my opinion of which flies in the face of many members here, so I'll STFU about that). However, at about the mid-point this year, Bulova Accu-Swiss watches simply disappeared from retailers such as Macy's, while that brand is no longer mentioned at all on Bulova's own website in any way. It seems that as of this year, there are no longer Bulova watches worked on in Switzerland at all; if there are, they're hiding 'em pretty well. The thing that amazes me about it is that nobody anywhere seemed to notice or give a rat's ass about it at all.
Others aren't going to agree, but it seems about half of Bulova's lines these days (Caravelle, Wittnauer) is just Stuhrling Original-quality fashion stuff and as a watch fan, I think it's pretty fucking sad. Yeah, I know, the moon watch, the Precisionist, yeah - but call up the Bulova website these days and it looks like an ad for Summer's Eve.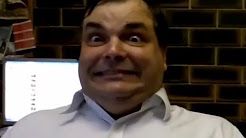 Boob Tube
: I've never seen anything like it: There are only about 1,000 experts with "watch shows" on YouTube these days; what's preposterous is that virtually all of them are doing it looking for a handout. Particularly hilarious is how many of these self-appointed "experts" invest time in making slick opening montages, only for the videos to show most of these stilted oddballs pointing a webcam at themselves from their mother's basements or dens. I guess this might be where all the "experts" on the blogs and forums ran to.
They're sprouting like poison mushrooms: "Federico Talks Watches," PhatKat, the Grand Wizard of TV garbage, Archie "I Quit, I'm Back, I Do Paid Reviews" Luxury, the laughable Andy Hunter (also self-stamped as Adriqos, who can't even pronounce the word "Invicta" who goes on wild unsubstantiated screeds about brands and other YouTube "watch experts" he doesn't like (and gets busted for fakes by eagle-eyed viewers); someone named J. Anthony; someone named The Urban Gentry; and on..and on..and on. There's one guy who offers watch reviews while he's driving. Another always does his reviews from the inside of his car as he appears to be sitting in parking lot, just like your neighborhood stalker. Yet another has given himself the name "The Swiss Victorinox."
Sad. Anyone who even broaches the idea of starting a "watch program" on YouTube is a fucking clown. If you log on, give all these bozos a "thumbs down"; you'll be doing the actual watch world a favor. So where do I go for actual watch advice? My actual NYC watchmaker and my favorite pair of guys who actually work in watch retail. Everyone else is just a pretender, and it's like buying a hat and calling yourself a cowboy. Buy a soft red nose instead, guys.
Meaningless Opinions
: My Watches O' The Year opinions, which are nothing but observations of what I've seen in my travels and readings – basically, I think these are the most "influential" watches of this past year in that people I know are either talking about them or actually wearing them:
Watch O' The Year: Tudor Heritage Black Bay Bronze
Affordable Watch O' The Year: Bulova Special Edition Moon Watch
Really Inexpensive Watch O' The Year: Timex Waterbury Collection
Most Coveted But Utterly Unobtainable Watch O' The Year: A. Lange & Söhne Richard Lange Jumping Seconds
Everybody Stops & Stares Watch O' The Year: Citizen Eco-Drive One
Stupid Invicta Watch O' The Year: Tie: Invicta Bolt Magnum/Invicta Disney (Mickey Mouse) Pro Diver, only two of about 20 models that are the usual IWG affront to quality, taste, and style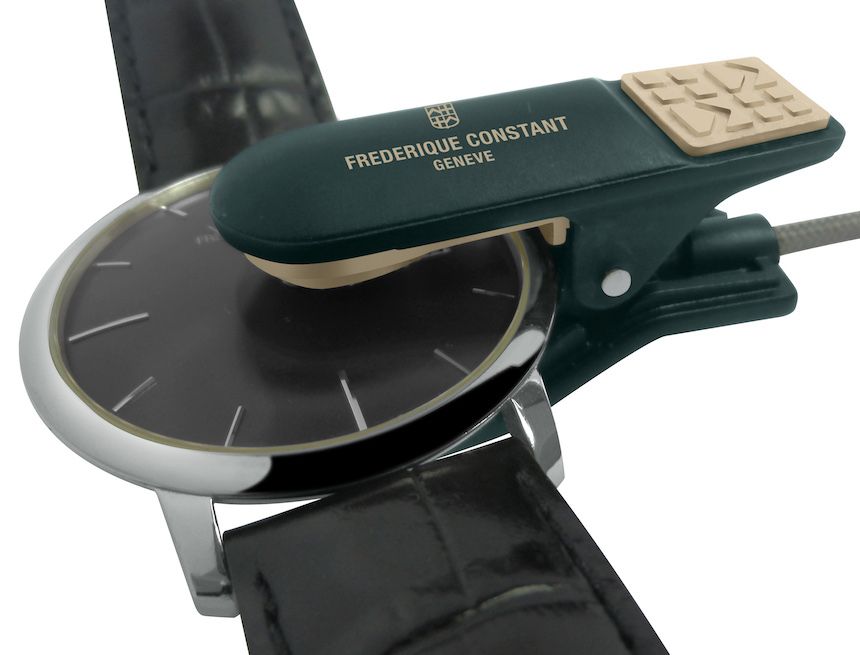 Be The First Kid On Your Block
: Just hitting the market is the coolest new gizmo that I can't imagine a serious watch collector not coveting, and it's cheap: The Frederique Constant Analytics Package costs of all $99, and it works with your cell phone to track the accuracy of your watches. It looks like a potato chip bag clip, but it will probably change the way many watch fans look at service intervals for their pieces. Don't let my meager words entice you – check it out at frederiqueconstant.com/analytics/.
I'll clam up. Please, by all means, what was big for you guys this year? I bought a pre-owned Rolex I adore, and finally got a Seiko Prospex solar diver after putting it off for only about two years. The fucking holiday Ashford sale prompted me to add a couple. I always claim I don't want to buy watches any longer, I have more than my share, and I'm always full of shit. Won't happen.
That was my year - that, and I missed the Croton warehouse sale this year. Times are changing, but I'm sure one fellow could care less: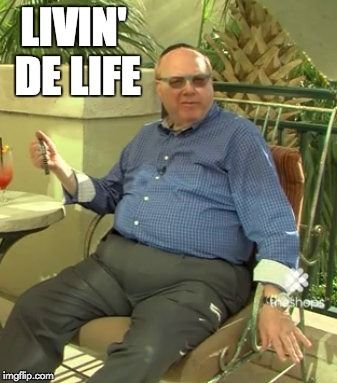 Happy New Year, ladies and gents.
Last edited by
TemerityB
on December 30th 2016, 8:10pm, edited 1 time in total.
"Funny how things that start spontaneously end that way. Eat a peach." - Neil Young