ASSHAT
Posts: 9691
Joined: September 17th 2011, 10:00pm
Contact:
Here's one for the ages, a "
near mint condition black IP coated titanium 53mm Achtung Metal/Orange.
"
https://www.watchuseek.com/threads/fs-a ... x.5298762/
"
Many of our best fresh arrivals sell before ever being listed.
" Not this one!
Might be fun to fill it with water and start a wrist-mounted sea monkey colony:
A display back exposes the crafstmanship - nay, artistry - of this wartche: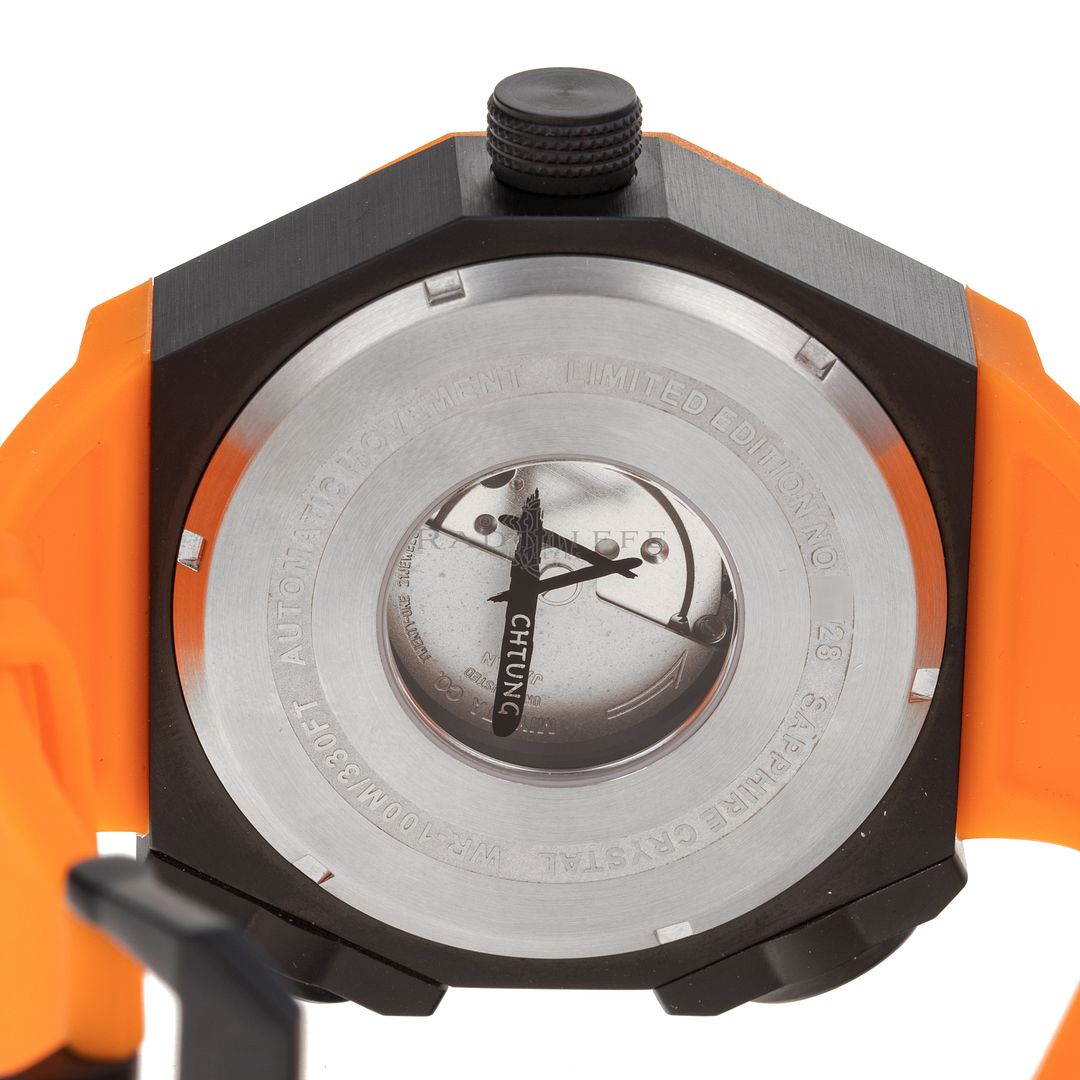 One suspects that six months of bumps may be just the beginning of this journey.
Copyright Reclinervision 2020 Productions. All rights reserved.
If it thinks, it stinks