Master of Time
Posts: 647
Joined: February 10th 2015, 7:53am
Facebook ID: 0
Contact:
And don't call it blue, at least in Japan. Just like we don't call pink "light red", light blue in Japan is called "mizu iro", which means "water color". Nobody calls it, or even thinks of it, as a type of blue, again, just like pink isn't thought of as a type of red.
Fittingly, the dial is supposed to be the color of the sky over the Sea of Japan or somesuch.
Given how much time I've spent running down JDM stuff over the years, thought I had to have the first (along with its siblings) US only GS and in a color I always wanted in a GS but the one or two previous light blue - aww, there I go, I mean mizu iro, models just didn't do it for me, like the SBGA015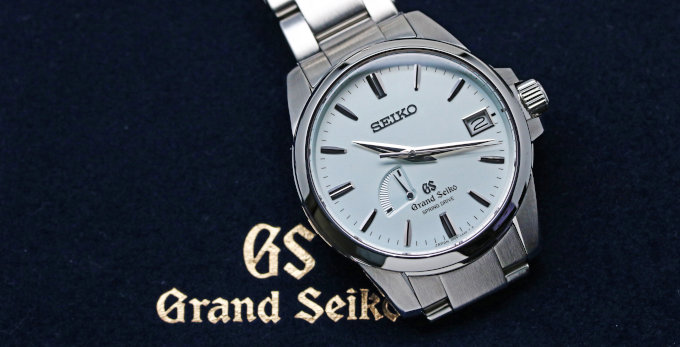 Or the SBGR029:
The SBGA387 comes with two straps along with the typical GS 5 link bracelet:
Brown croc:
Black croc: