WIS Divemaster
Posts: 8920
Joined: November 12th 2011, 11:00pm
Facebook ID: 0
Location: Fremantle, Australia (GMT +8)
Contact:
The issue of whether domed or flat crystals are better for visibility on dive watches has been discussed many times. I decided to take a couple of Seiko dive watches for a comparison. We took them to a local jetty for a bit of a 'muck dive'. The water depth is 10m, water temp 15C, visibility 6-7m. There were quite a few critters but we are here for the watches today
Shot from several angles at a distance similar to what a diver would see from, in mostly natural light;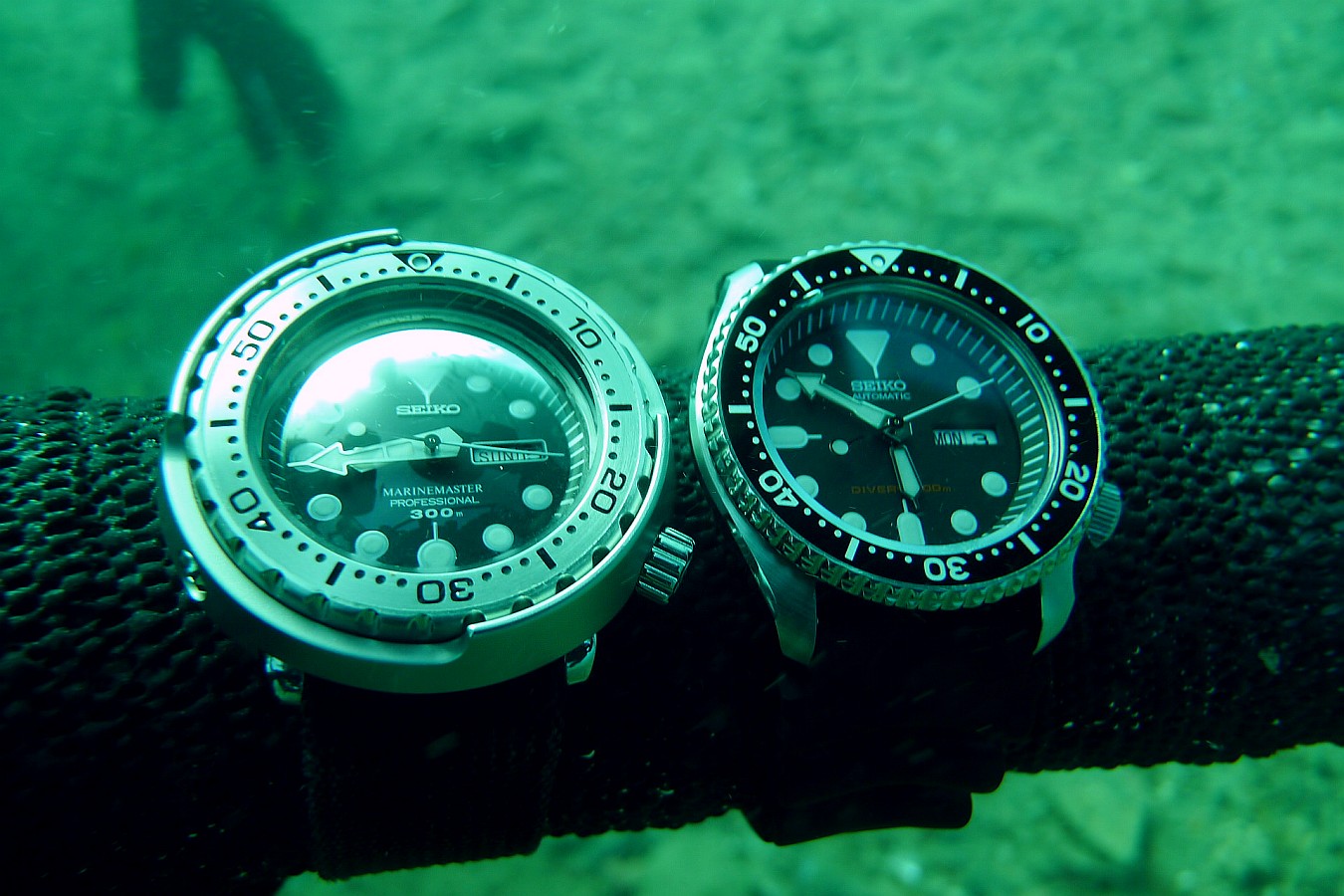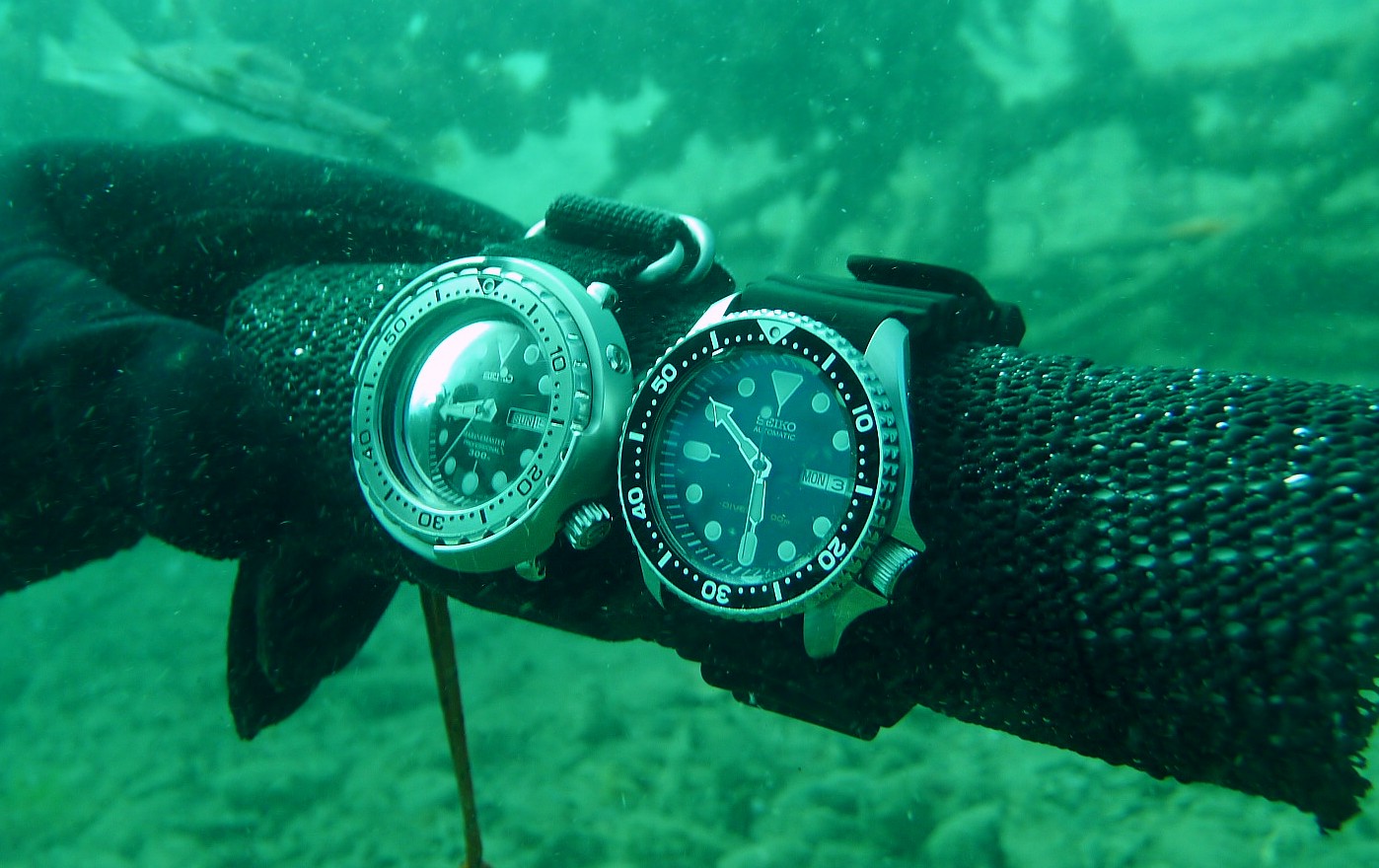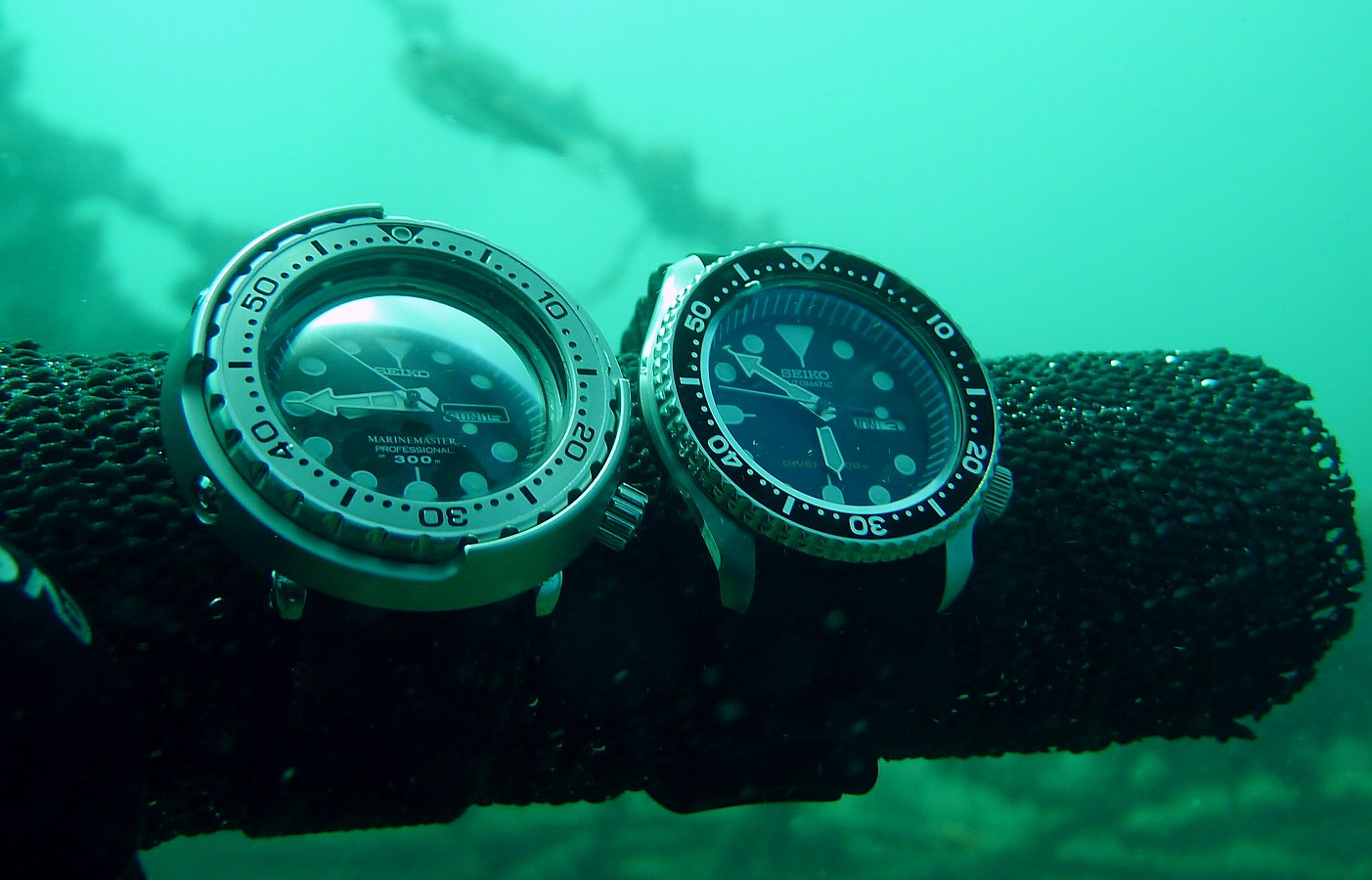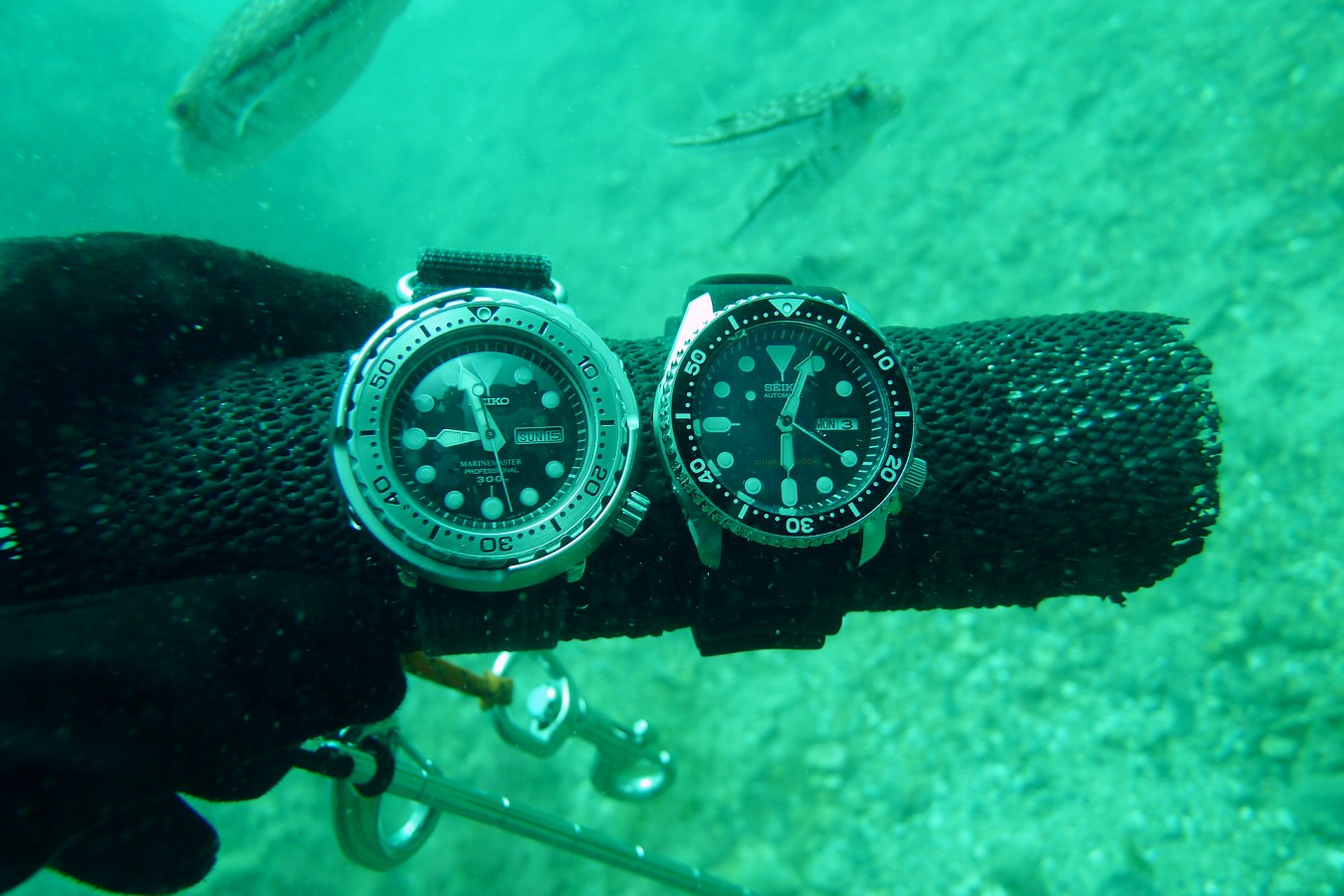 What do you think?
Meritocracy: the privilege, wealth and advancement of those who chose their parents wisely.