Master of Time
Posts: 3761
Joined: December 7th 2016, 2:47pm
Contact:
https://forums.watchuseek.com/f11/bring ... 21567.html
Hello and welcome, for the 38th time now, to Bring a Brain - your favourite comedy/watchdog series! Yes, dear readers, once more unto the breach...and to think of that, we're nearing the 40th time at this breach. Not that this Harfleur is anywhere near falling, but I enjoy storming it every time, and I hope you all enjoy tagging along for each and every charge.
So...without further ado...this is your Bring a Brain!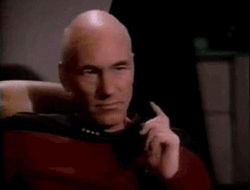 Taking the pole position in this race of fails is, as it does every time, Hodinkee. So, what have they got for us this time...?
Well, they've got us one massive case of misidentification.
https://shop.hodinkee.com/collections/v ... 3397476427
Ohhh,
that
is going to be good.
...skewing toward a military chronograph design...
Oh? How so?
...with a fairly large stainless steel case...
I don't know if we're not actually seeing the return of the Pusher Man from BaB XXXVII here, because the problem would seem have a French connection, and to be precise, their inability to understand what FOND ACIER INOXYDABLE means. Well, Pusher Man, it means "STAINLESS STEEL BACK," indicating only the case back as steel. The rest is chrome plated brass. There's brassing on the case, and some even heavier brassing to the crown...
Sorry, but that's a situation tantamount to pushing gold plated as solid gold.
That's not the first time they have done it, either.
If they're doing it deliberately, they're bad to the bone...
https://www.youtube.com/watch?v=X9FyQNx8oyU
...or worse. Best case scenario, they're clueless to the bone. And it looks like that's the case, because...
Caliber: Manually wound P.W. Extra 50
...they don't know a Valjoux 22 that's right in front of them.
Speaking of movement identification wonders...
https://shop.hodinkee.com/collections/v ... r-tropical
Caliber: A.Schild, self-winding, caliber 1789 (Base movement: 1700/01)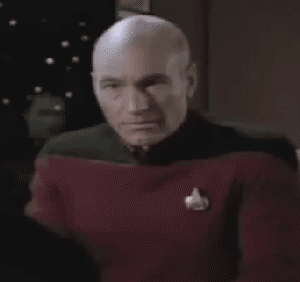 Here's the AS 1789, notice anything about it?
http://www.ranfft.de/cgi-bin/bidfun-db. ... wk&AS_1789
Yeah...the 1789 is a 24h movement, notably used in the Glycine Airman. This, meanwhile, is the AS 1701 - the ordinary 12h thing.
Besides, 1701 on the case back is not a case number, it's an indication of what calibre this watch is supposed to have (and indeed has). Marking the calibre on the case back was common in Technos watches of the period.
OK, that's it for Hodinkee. Now, let use move on to a long-time-no-see... Lads and lasses, Romain Rea!
He says it's "redone."
http://www.romainrea.com/en/men-watches ... -1558.html
Nope. It's not "redone," it's
redone
, quotation marks are quite expendable. It's quite an abomination, too. There's not a single thing about this dial that's anywhere near acceptable in any repaint job, abominable as redials are. The "Mickey" dials range from original dials vandalised with the addition of a rodent, to redials from the start. This is the latter. And it's bad. Really bad.
Now, this...
http://www.romainrea.com/en/men-watches ... -1501.html
The font looks incorrect for the 6424, and the "Precision" inscription lacks serifs.
That's quite enough of Mr. Rea, I suppose. Now, if you're not tired of repainted Rolexes... Wannabuyaredial?
https://wannabuyawatch.com/product/role ... rca-1950s/
"Beautifully restored." Yeah. Someone didn't even try. The font is bad, the font's all over the place. The execution of the numeral at 6 and the seconds subdial is truly depressing.
Well, if that's not 'nuff for ya, all hail the Rollthejointex Weed-King:
https://wannabuyawatch.com/product/role ... irca-1980/
This once was a nice Air-King. Was. No longer is. Another "420" alteration to what would have been a dial in decent shape, if some baboon wouldn't have attacked it with a paintbrush.
That's it for this Bring a Brain! Hope you have enjoyed it, and - as always - Bring a Brain will return when necessary!
I always hope for the best. Experience, unfortunately, has taught me to expect the worst.
Elim Garak, Star Trek: Deep Space Nine

No good deed ever goes unpunished.
Rule of Acquisition no.285