ASSHAT
Posts: 3360
Joined: November 30th 2016, 1:01am
Contact:
Most collectors of vintage Bulova will have one of these various models, but do they know the history of them?
On May 4th, 1925, President Coolidge presented Stanley 'Bucky' Harris, manager/player of the Senators football team, with a wrist watch as seen below.
The previous November the president had presented Harris with the champions cup, and in 1926 attended Harris's wedding. They appeared to be good friends.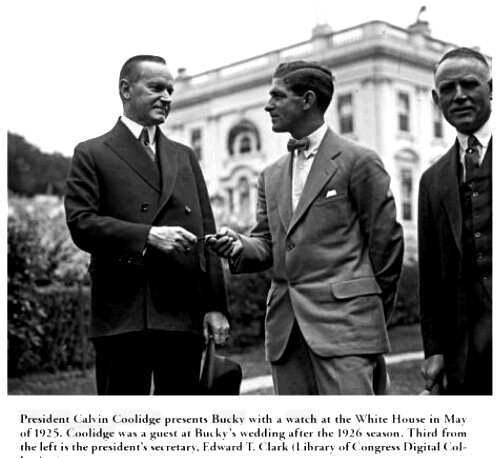 There appeared in the following day's New York Times this article:
"WASHINGTON, May 4. -- President Coolidge made another presentation today to Stanley (Bucky) Harris, boy manager of the world's baseball champions. It was a watch, the gift of President Griffith of the Senators and other admirers. In handing the watch to Harris at the White House, Mr. Coolidge said he did not know whether he was supposed to pitch or bat it to the manager."
Pretty cool to be friends with the prez, and being as the watch was a Bulova, the company decided to make it a watch model in their lineup the following year.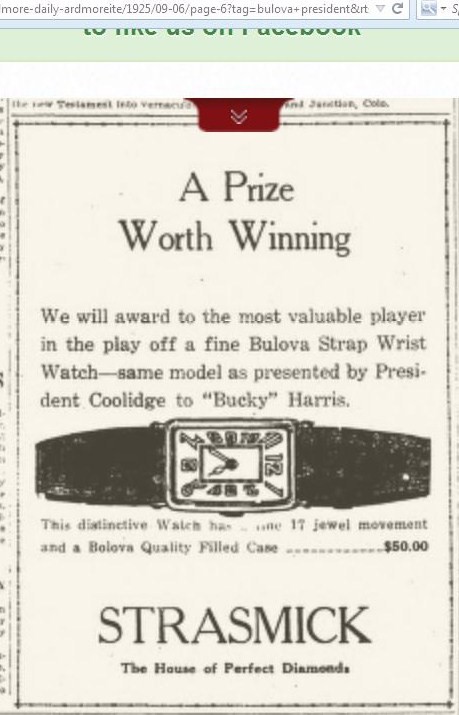 The problem is, neither watch in the adverts doesn't match the watch presented to Bucky Harris!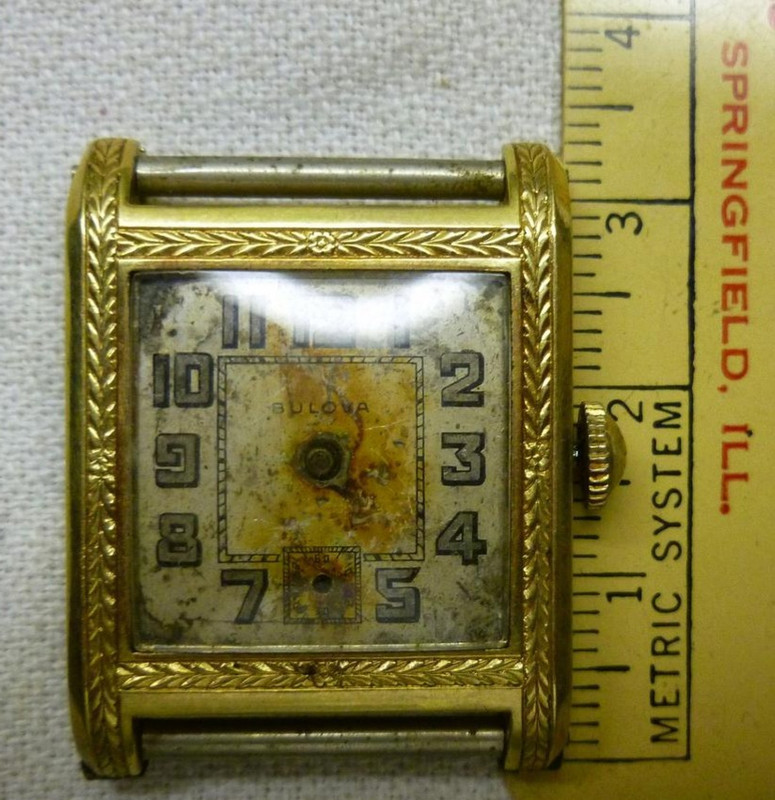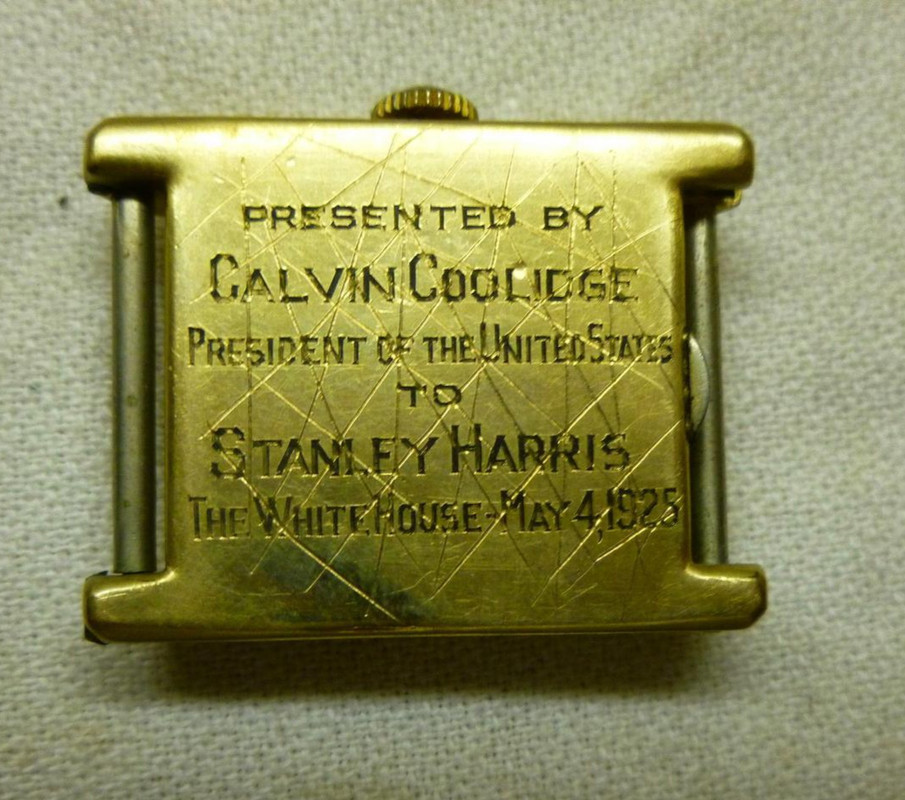 Inside, the watch has this more personal inscription.
Note that the serial number dates the green gold filled case to 1924.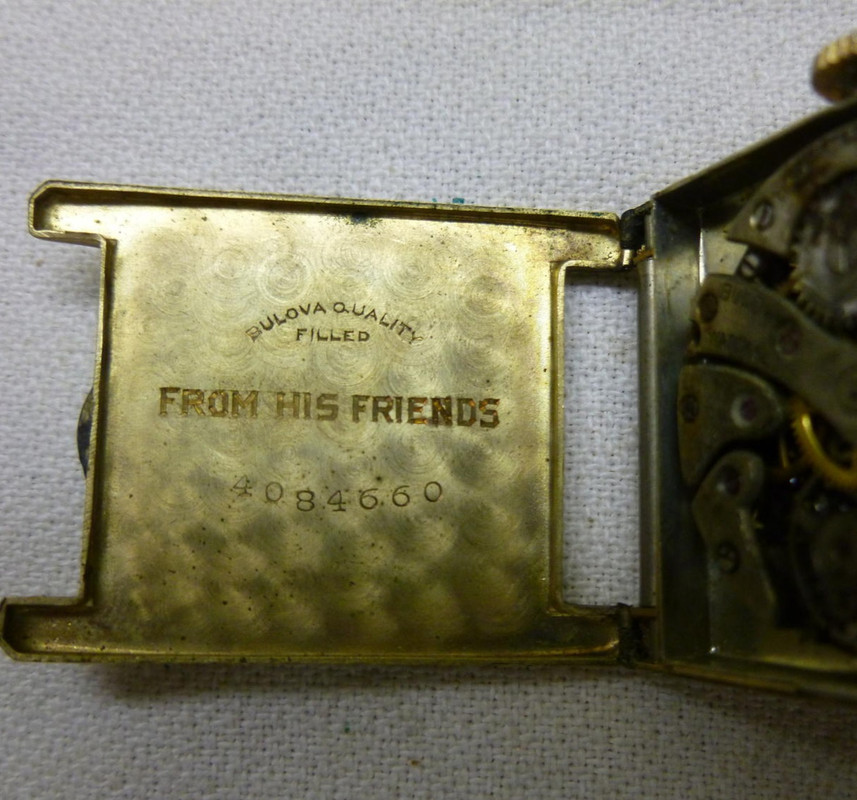 The watch itself? What other model could it be but a SENATOR of course!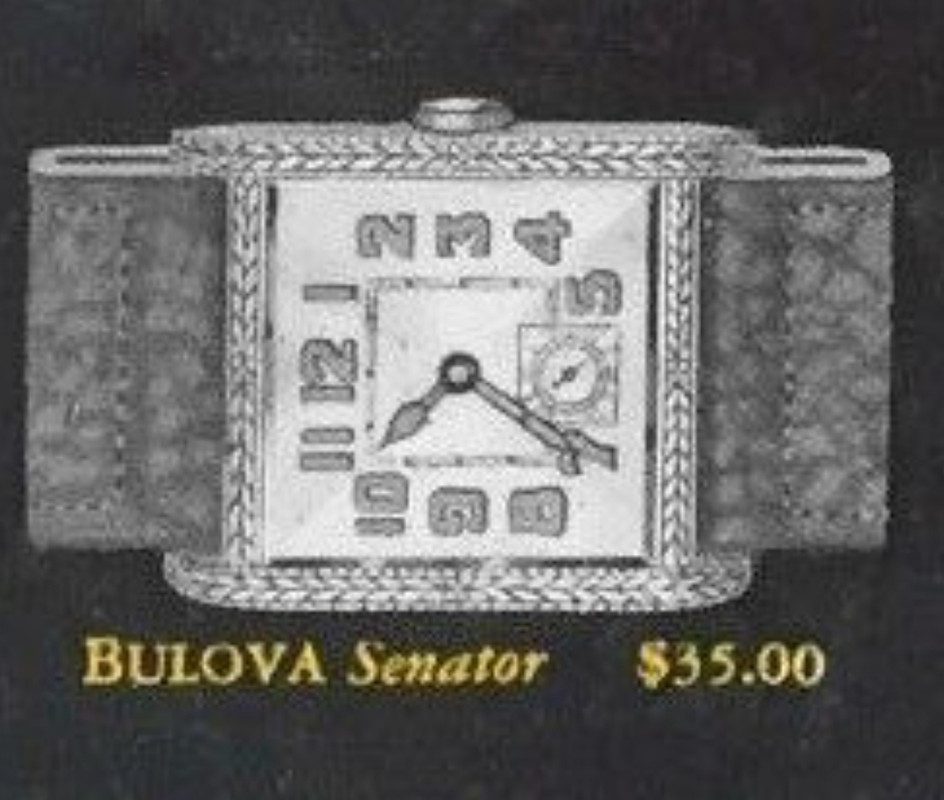 Another article from the day of the presentation gives provenance to the above watch, mentioning the exact wording of the inscription.
The lower highlighted section says "On the back of the watch was inscribed 'Presented by Calvin Coolidge, President of The United States, to Stanley Harris, the White House, May 4 1925'."
Who knows why someone scratched over the inscription, maybe a disgruntled fan?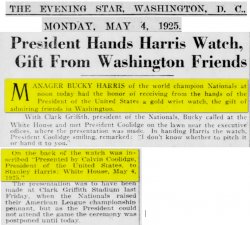 I first saw this watch here:
https://mb.nawcc.org/threads/coolidge-t ... va.118212/
I believe it to be the real thing.
So there you have the origins of a model that Bulova sold in various guises for over 50 years. I'm not sure if they still make them, as vintage is my bag!
Last edited by
bobbee
on November 6th 2021, 5:55am, edited 1 time in total.
All the children must be wondering; "Are we next?"
Ban guns.