Nuvolari

(Online)

Watchlord WIS
Posts: 2368
Joined: August 7th 2014, 5:53pm
Facebook ID: 0
Contact:
I wrapped up the week by joining a friend and referral partner at one of his listings in the Livermore valley, a winery nestled deep into to the scenic foothills that are part of my backroads stomping grounds. These backroads, however, were of dirt and gravel - the backest of backroads - but ended at a sanctuary.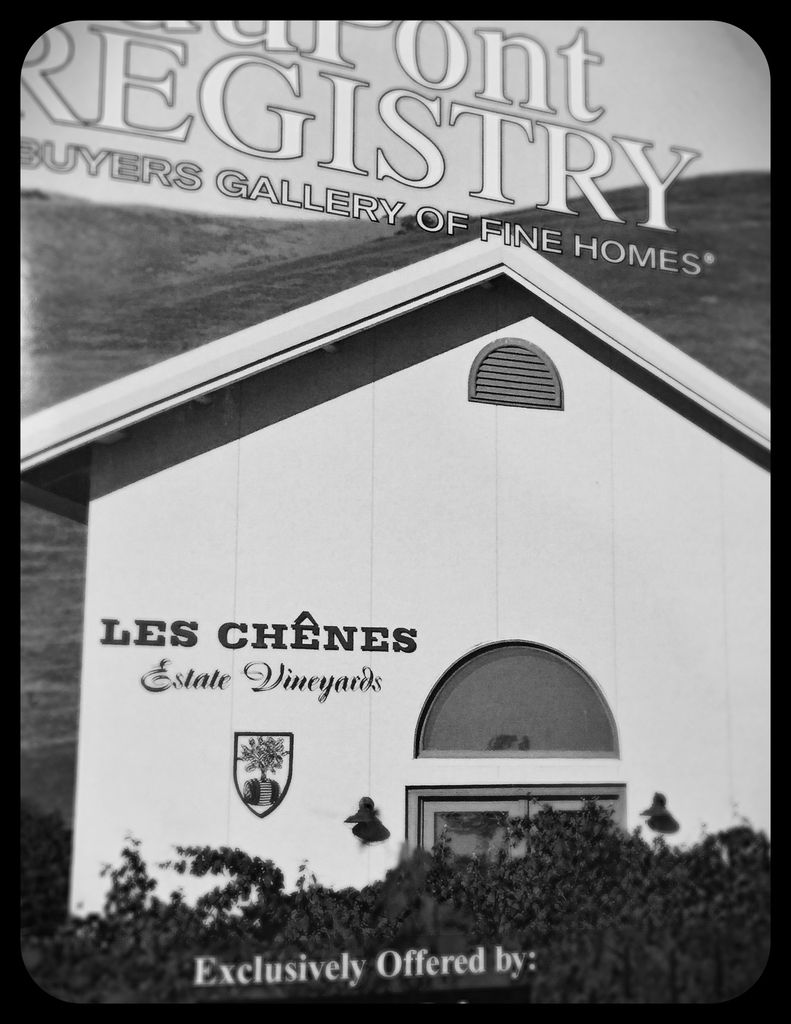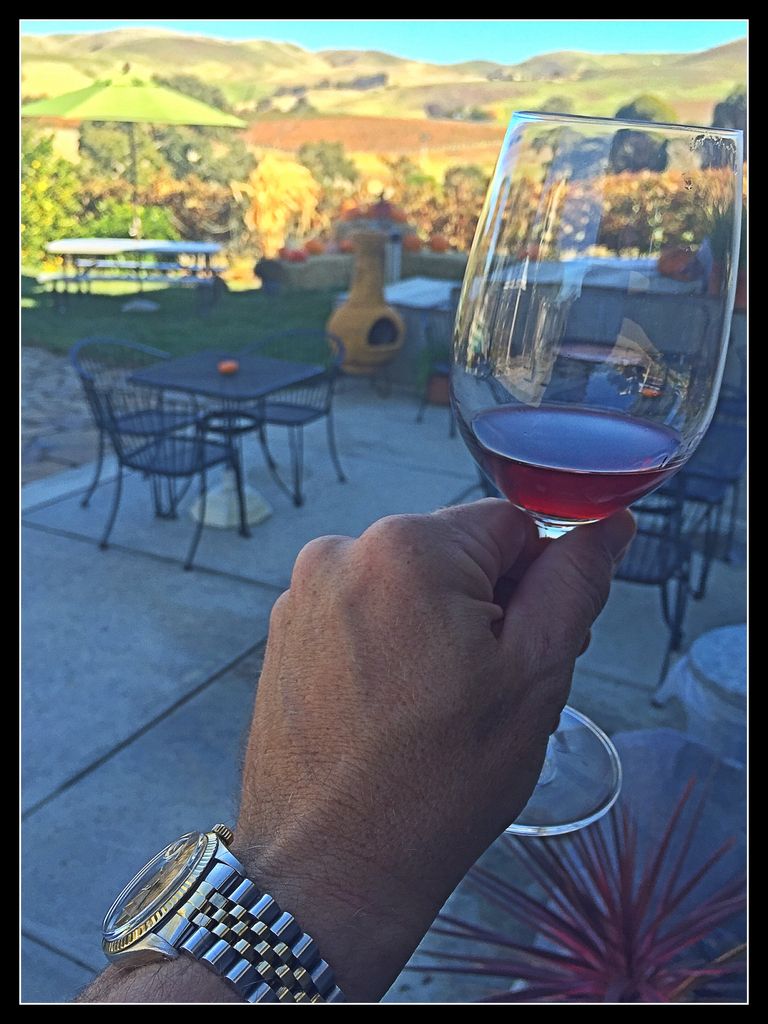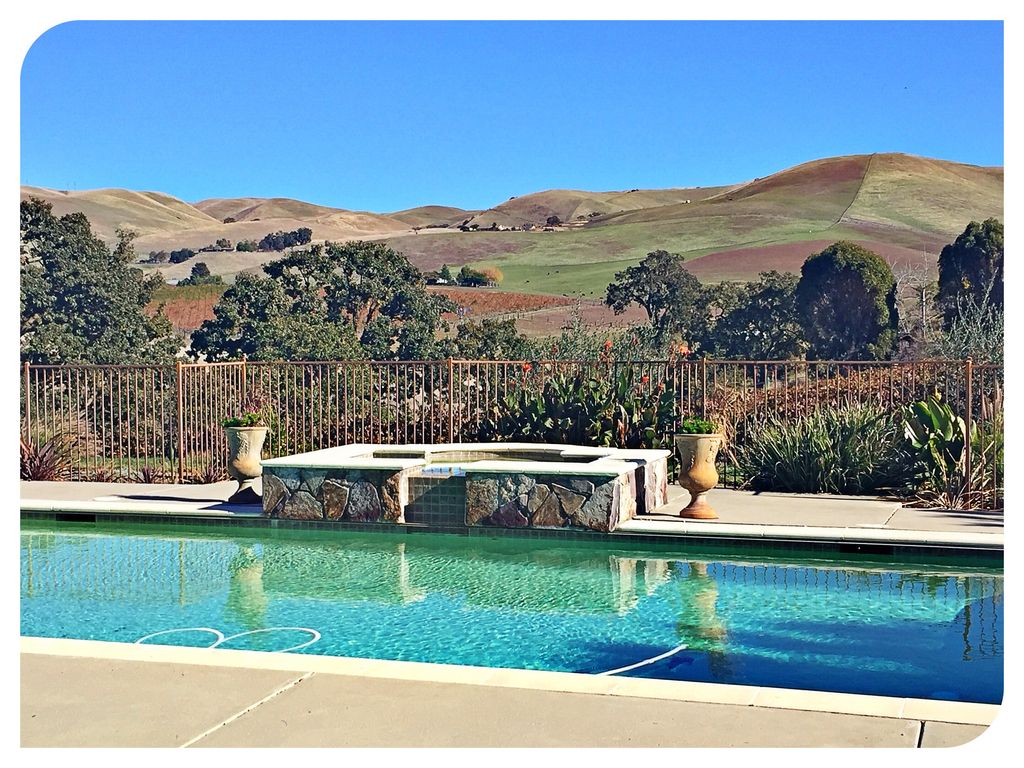 Once I got home I was optimistic the Admiral would have arrived, but it was not yet to be - as my later wordy rant-full post would reveal paranoia in my postal delivery, et.al.
So I had a drink and dreamt about the watch I would buy the following day.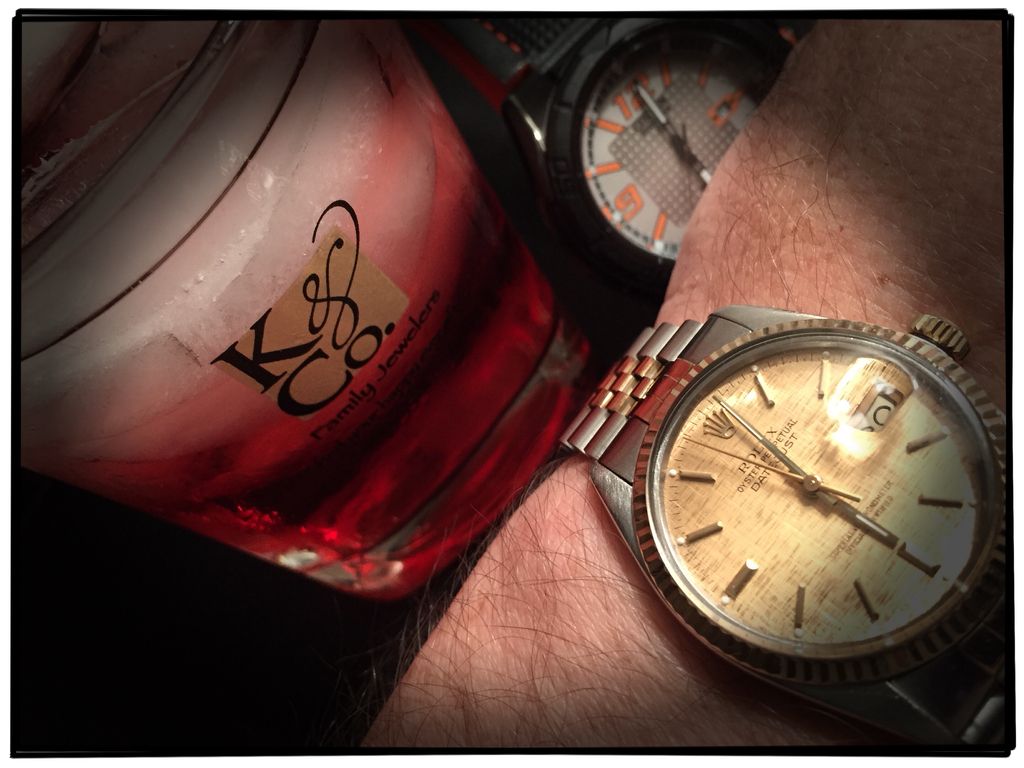 It turns out, my jeweler had just sold the watch I sought so he ordered another and will call me when it comes in. Damn it.
And while that was indeed annoying, a pleasant occurrence happened when the Admiral finally showed up: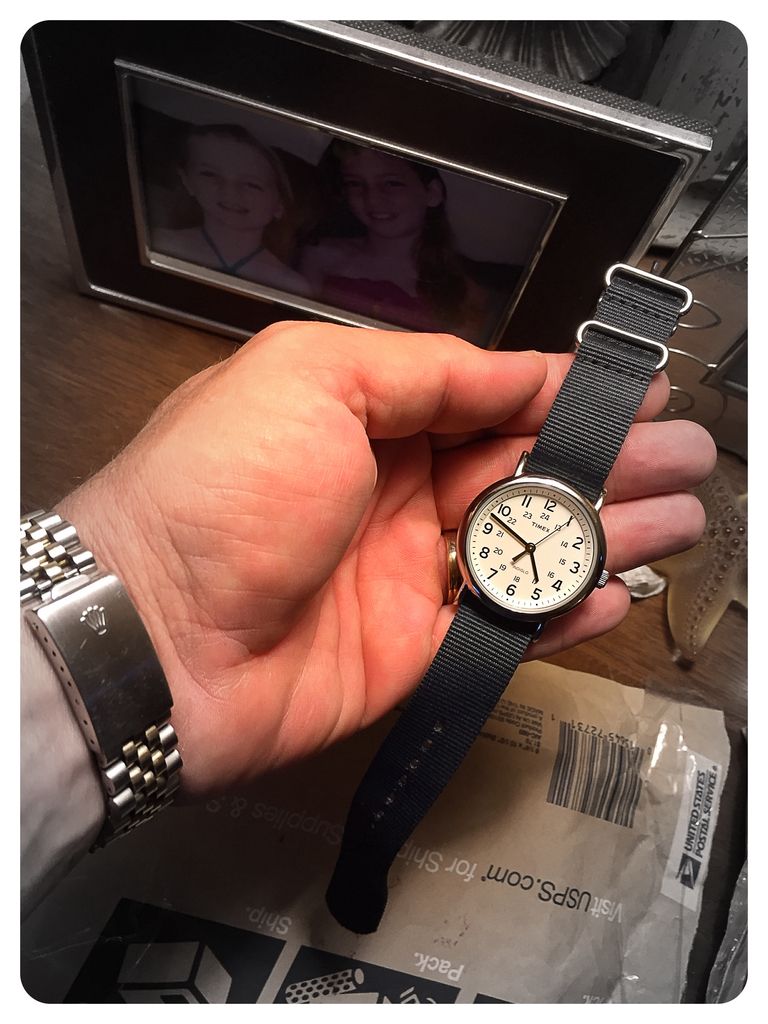 Which necessitated, in all politeness, removing current options to make room for our esteemed guest. So, beat it, Datejust...
We all went out to dinner with friends and the Admiral bought many many drinks so today we were a bit late getting into the garage.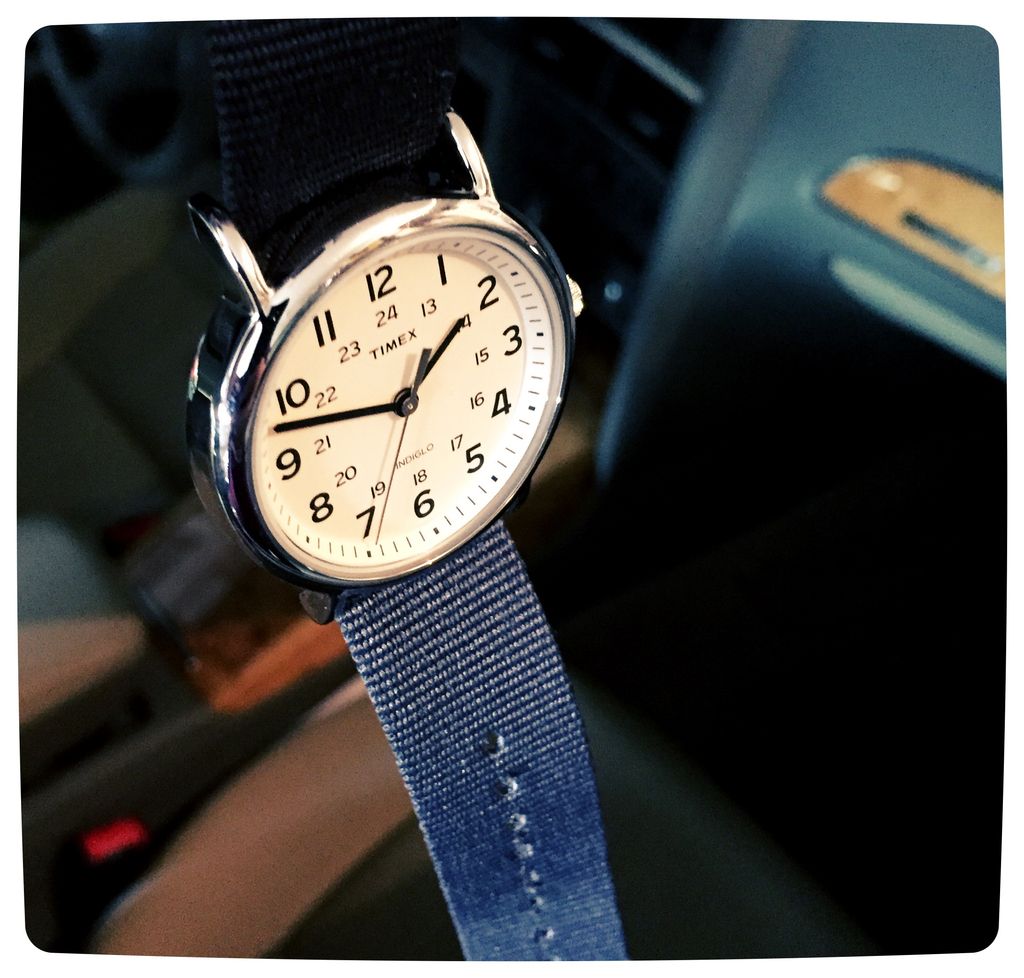 The Admiral was instrumental in helping find and source parts to a recent problem in my daily driver suddenly demonstrating an extremely lopey idle with loss of boost to the brakes. The Mercedes V8 has a lotta cam, but with the vaccum problem now idles ridiculously like a Top Fueler, silly in a civilized coupé. The Admiral with a knowing nod pointed to a broken brake booster hose feeding off the left bank: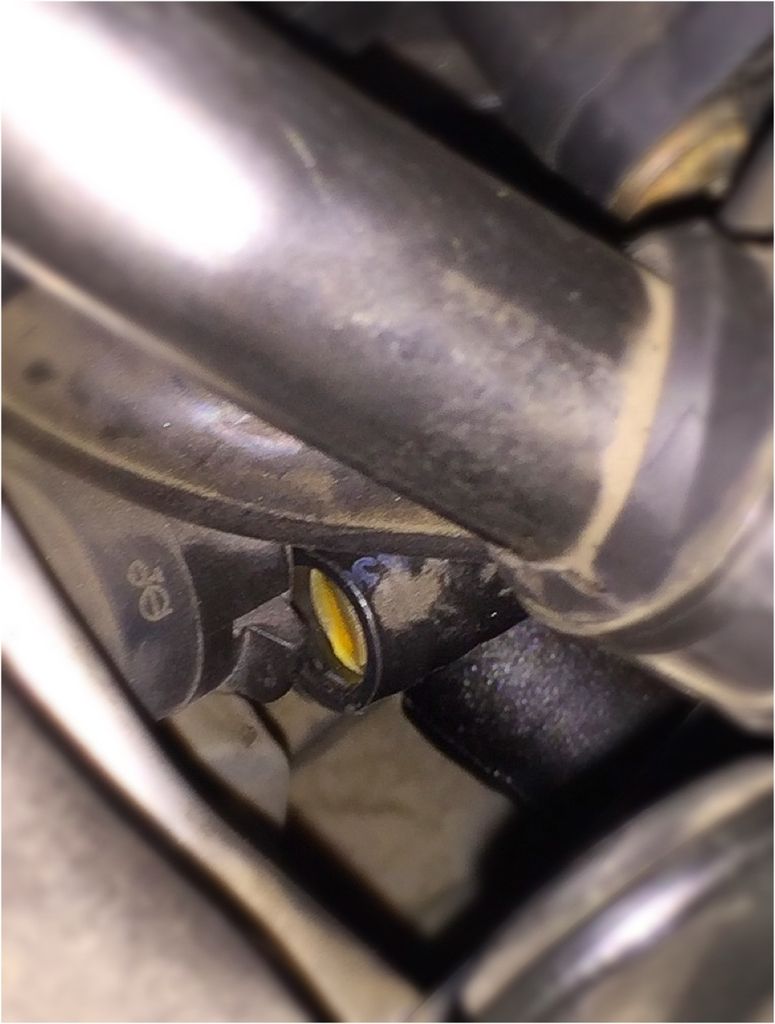 Replacement ordered delivered before Thanksgiving hopefully. (Ideally it quicker than the Admiral took for his short journey, lest I brake a few motor mounts this week...)
Meanwhile, the Admiral saw a few pictures and began to extol the virtues of handmade cars from Crewe, adding that this was something of which Dr. Smellody was very familiar.
So that seemed like a great time for a beer, some ogling, and puttering around The Legitimate Business, Racing, Watch, & Cigar Lounge... Accomplishing nothing specific on a lazy fall Sunday.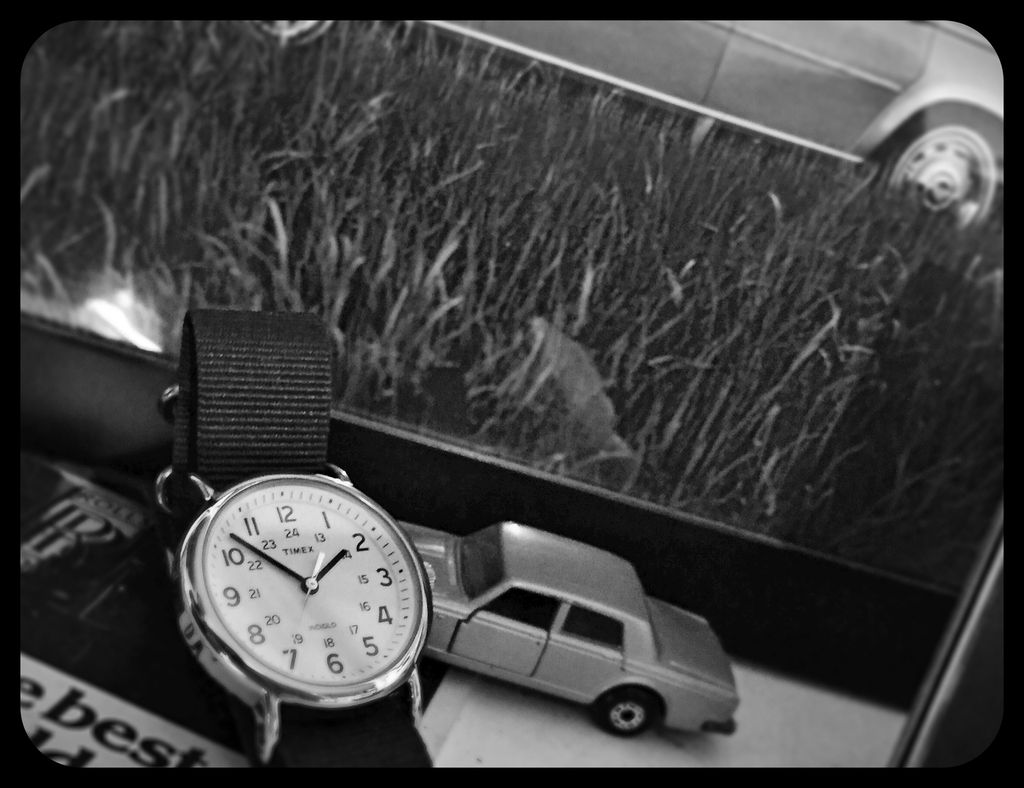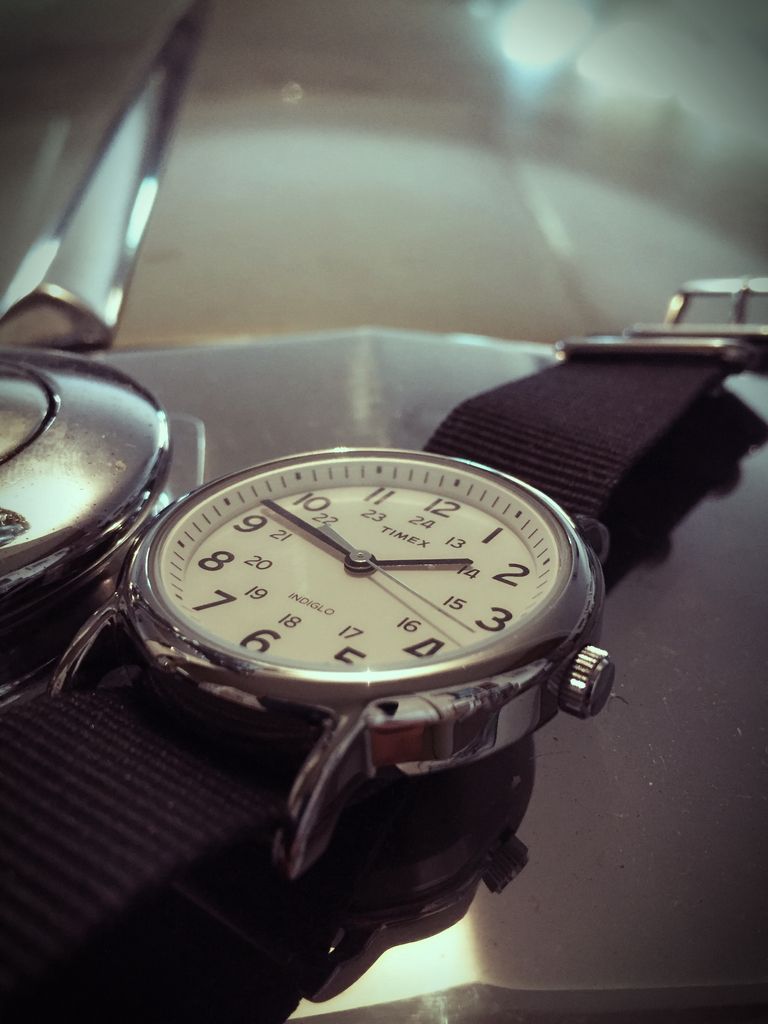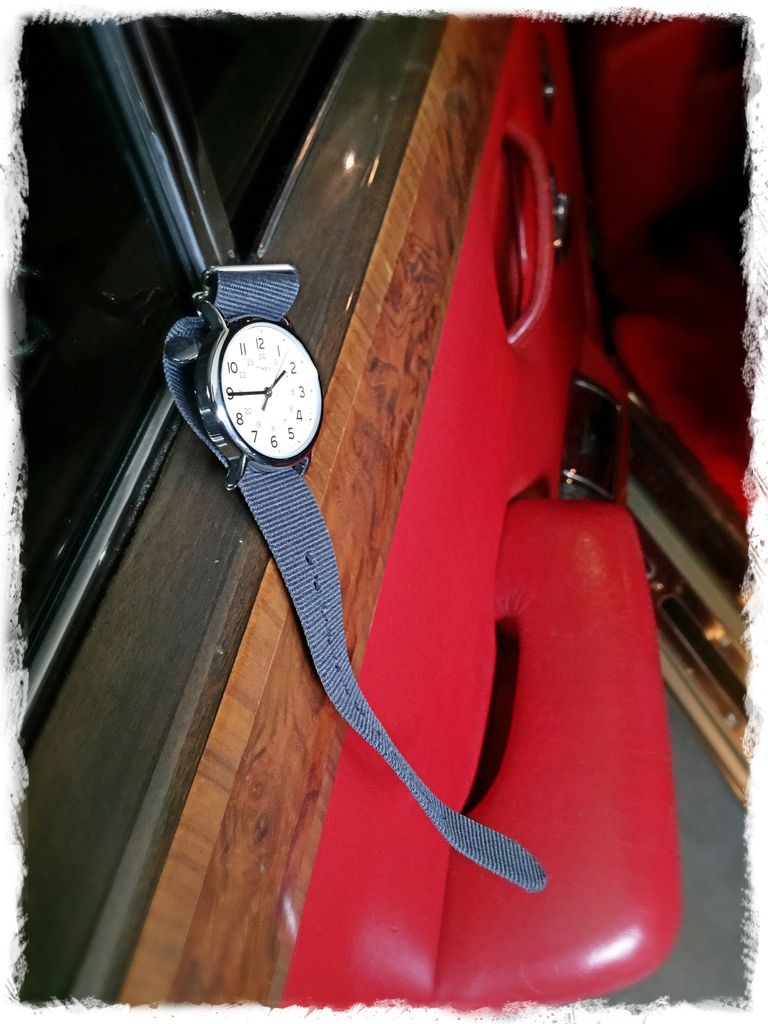 There were other pictures and similar distractions...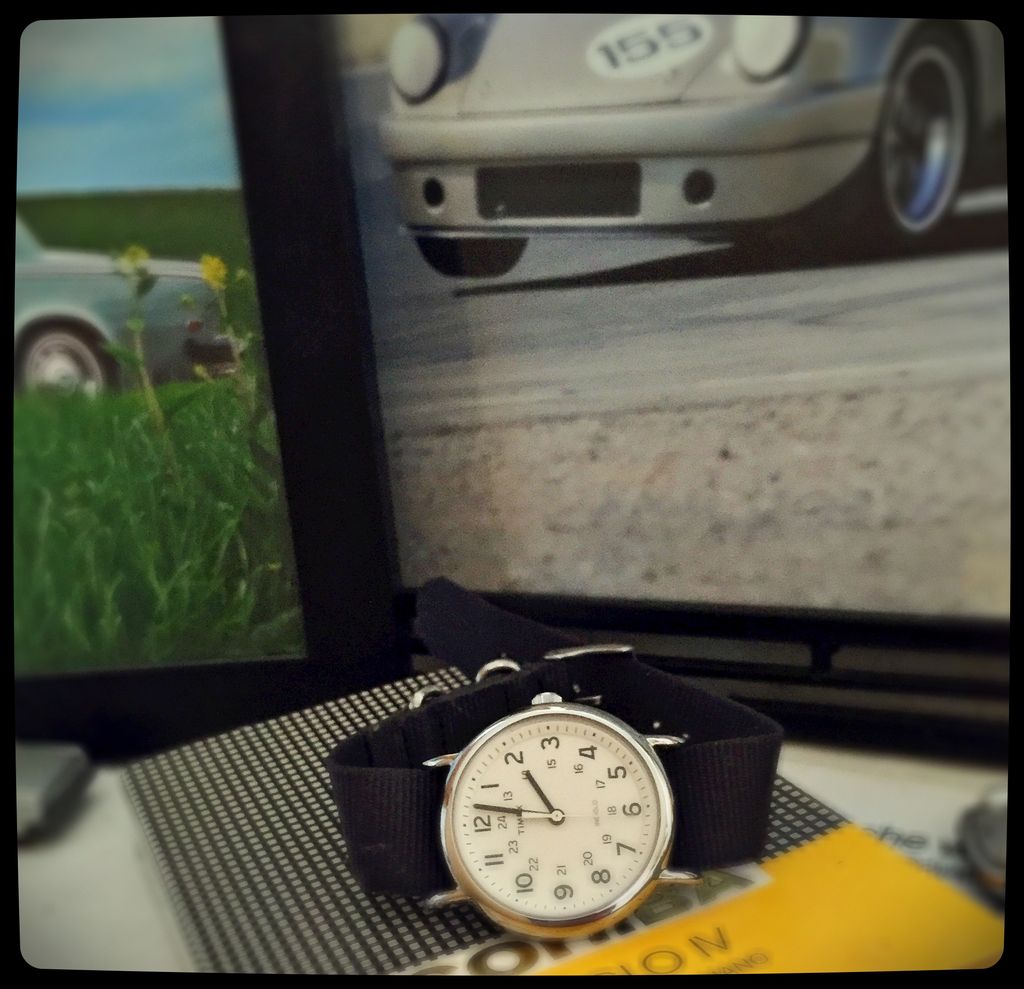 The Admiral couldn't have been more tired if he was mounted on a stack of Eagle "slicks"...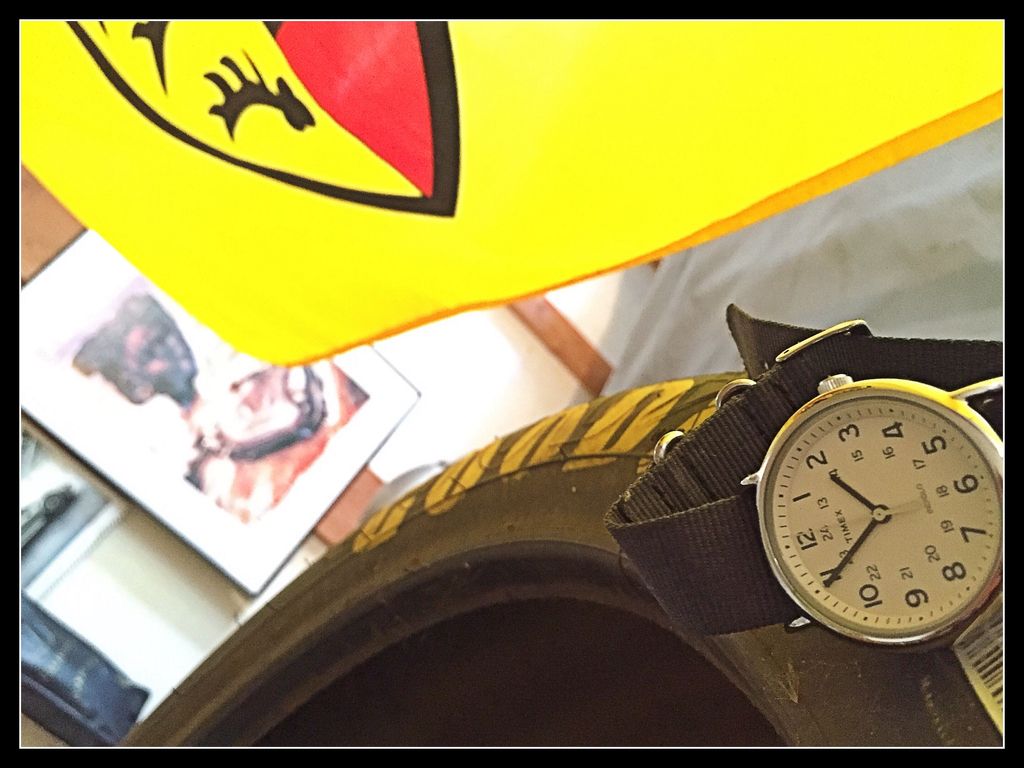 The Admiral gets "a head"... Of the twin-plug, air-cooled variety: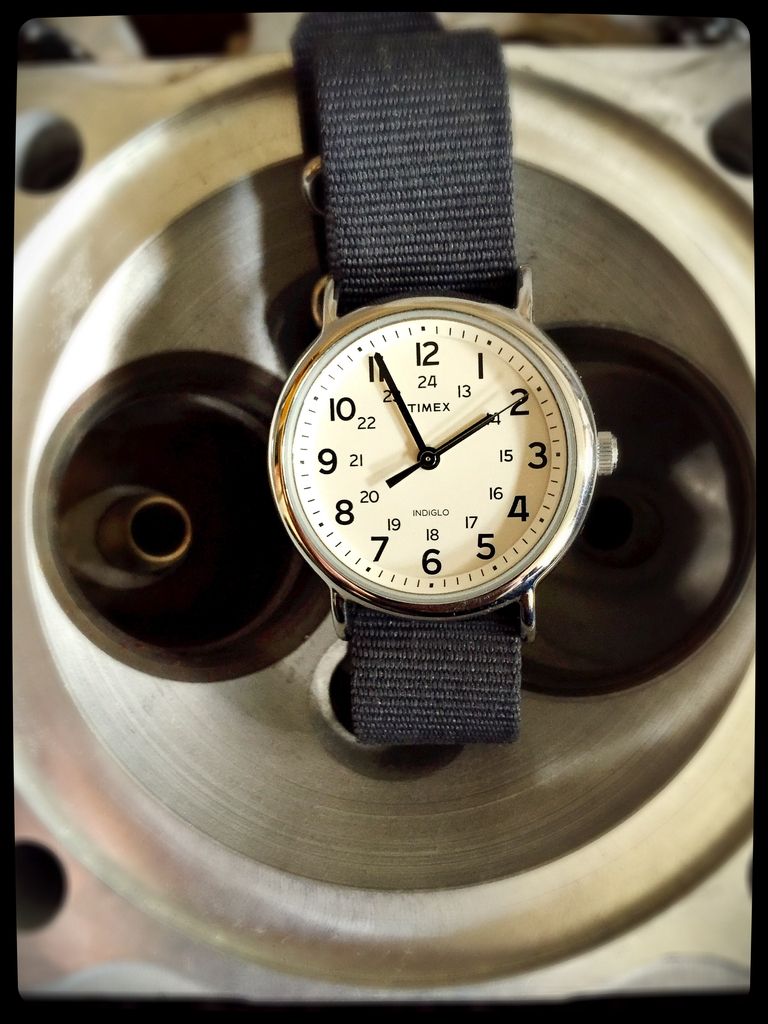 The Admiral seeks a "quick release"...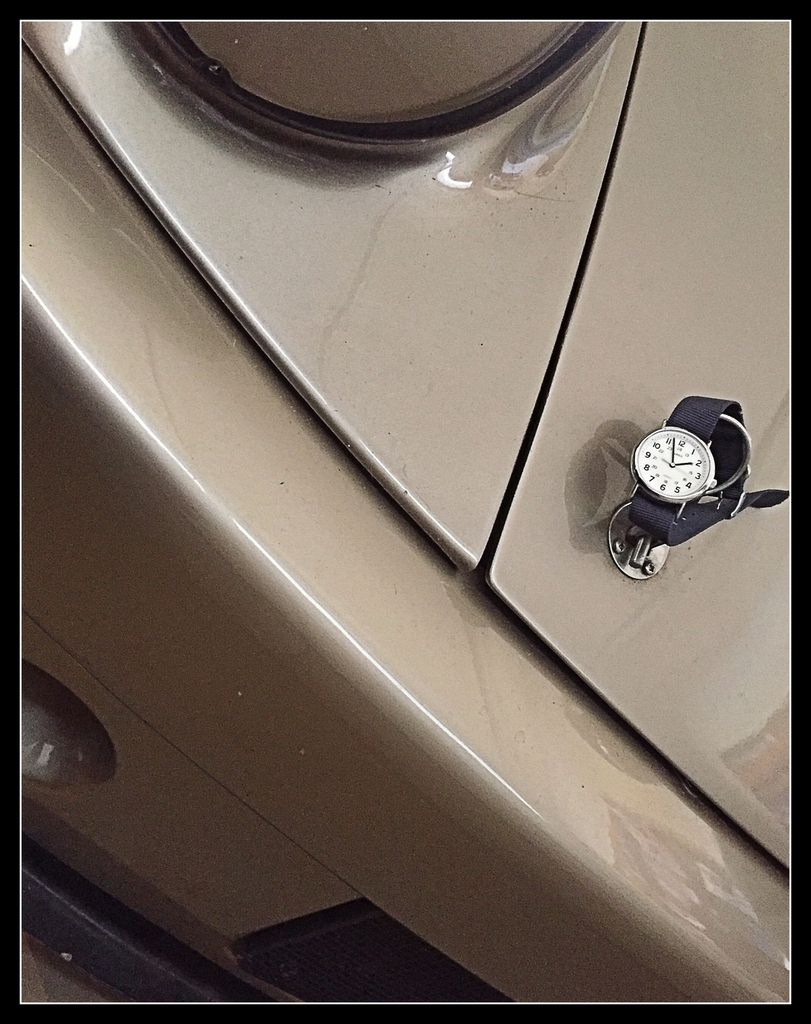 The Admiral hangs with a bunch of Cubans...
Still in casual dress, the Ad is chillin with other workers in similar attire: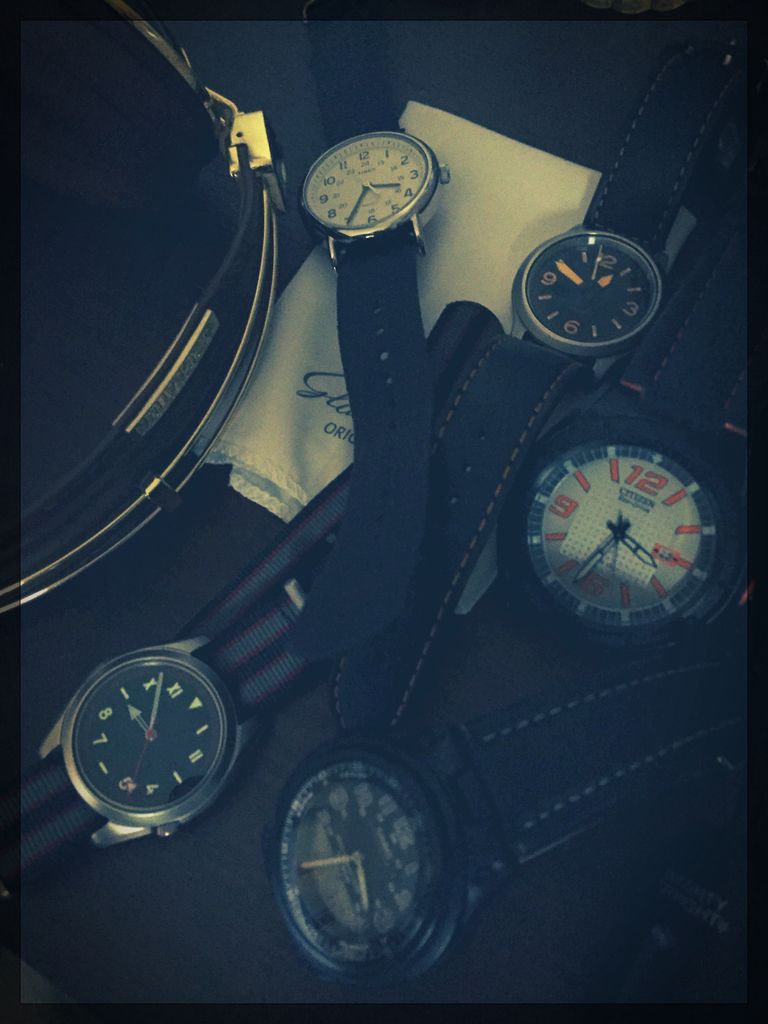 It was actually one of the Admiral's elder relatives that strongly encouraged him to entertain a slightly less casual approach...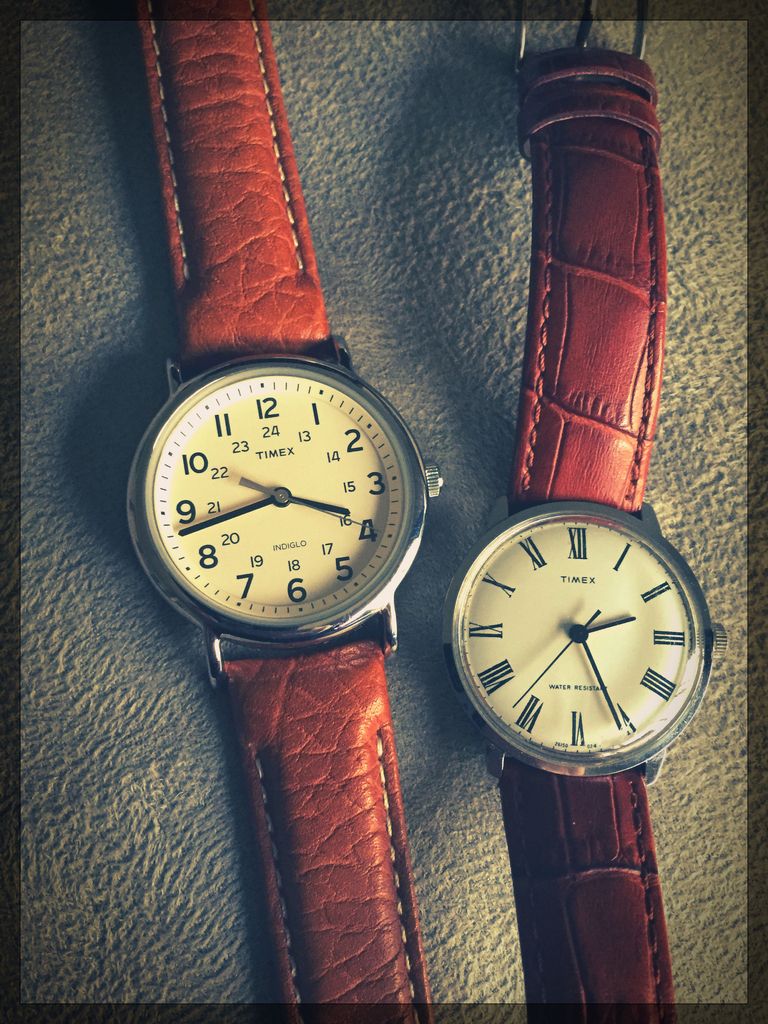 And, after all, the dog liked it. But none of us liked the damn humiliating sweater, except for my youngest daughter.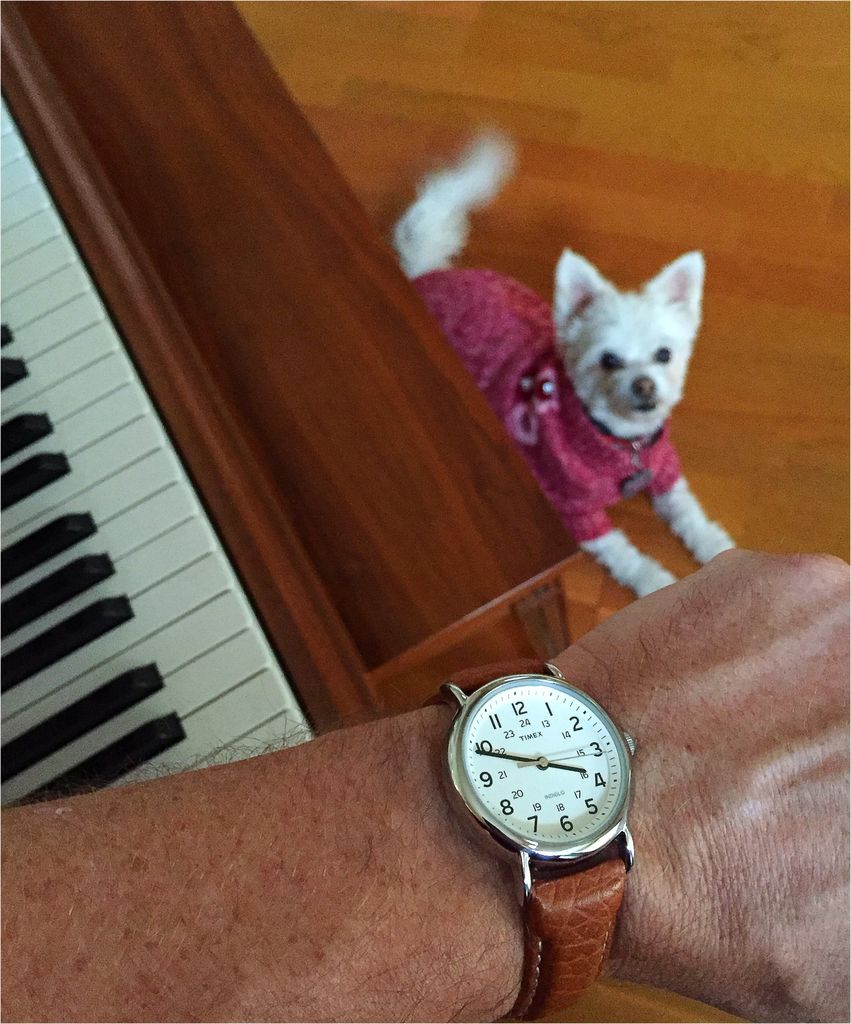 The weather is absolutely perfect outside, and with the dog staring at us there was no way would could NOT go on a W-A-L-K. (I have to spell it because my dog lurks in this forum.)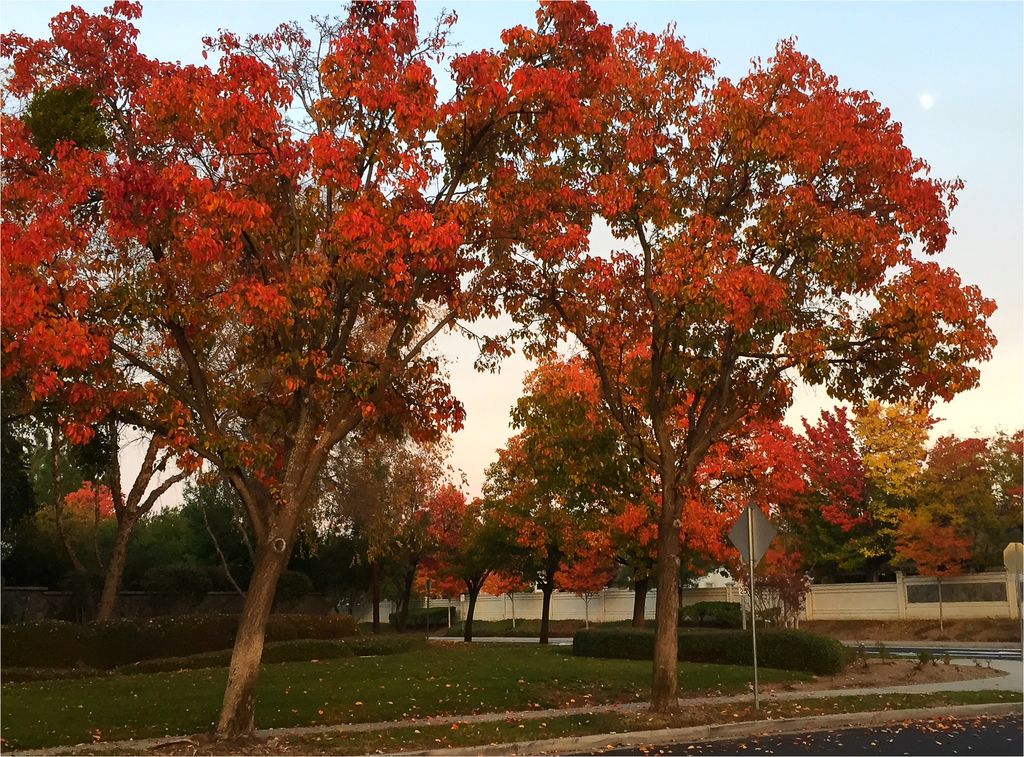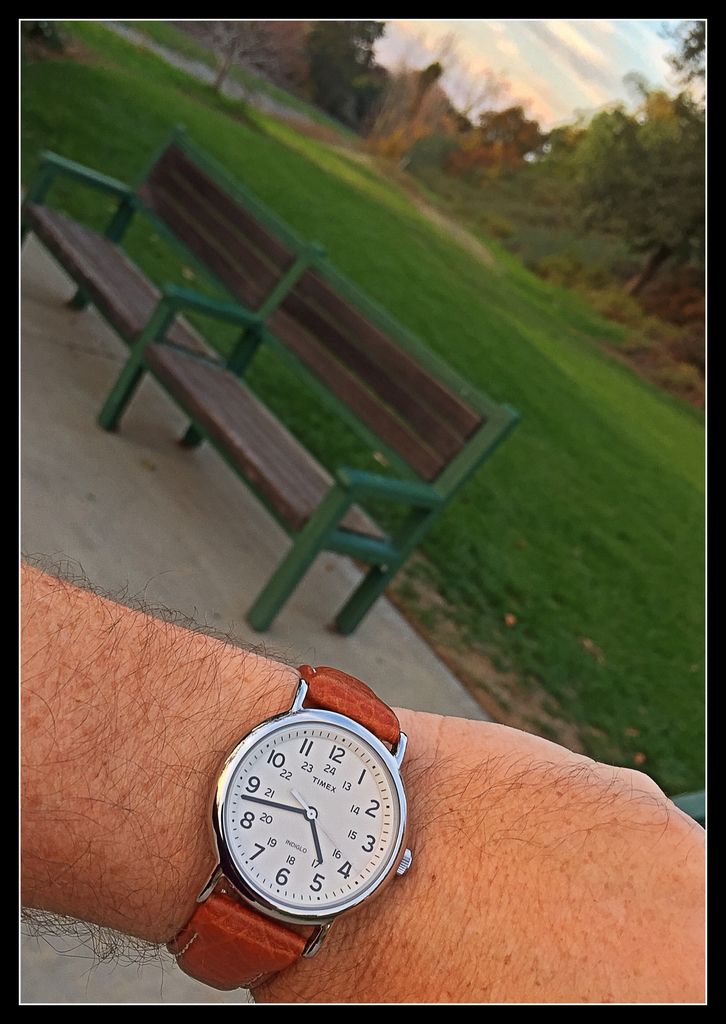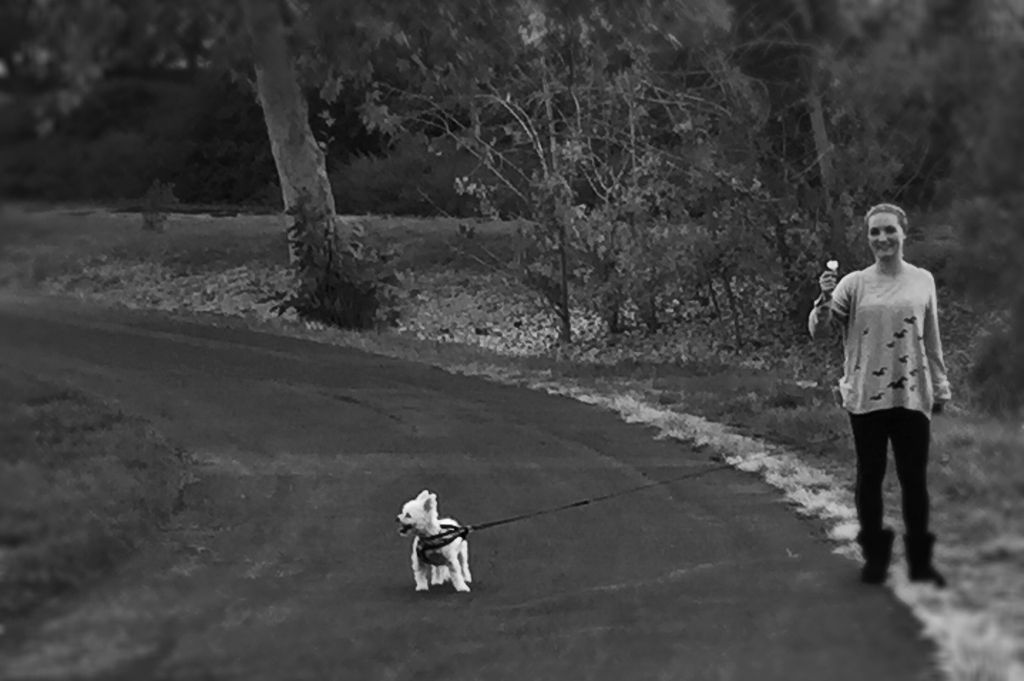 I gotta tell ya, especially all dressed up, I really like having the Admiral around. And especially like the Indiglo feature at night. I'm in no hurry to send him along, but once I finally say good bye I think I'm going to need a modern Timex to fill the void.
The Admiral does the job and looks good doing it: