Master of Time
Posts: 2672
Joined: January 7th 2013, 11:00pm
Facebook ID: 0
Location: Just north of Northern Krautland
Contact:
Look whom the brave Admiral encountered today: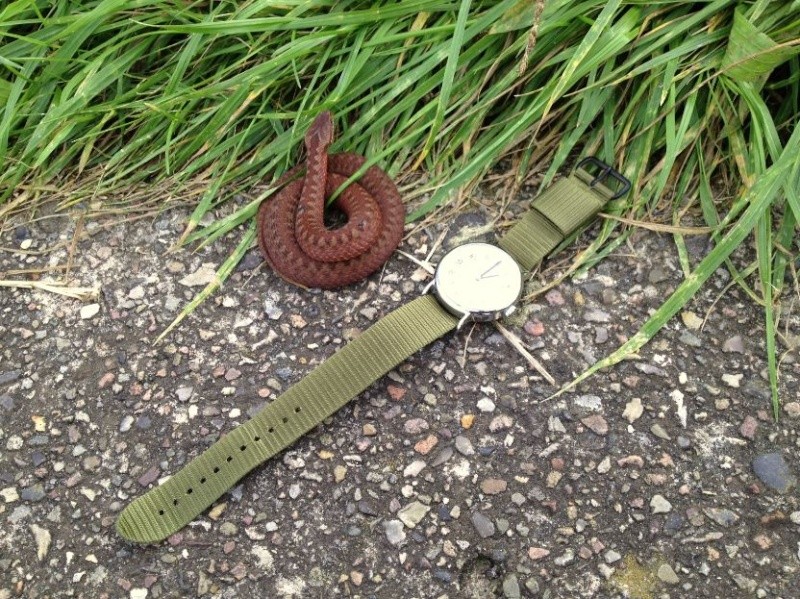 This is the only poisonous snake in Norther Europe, a "Common European Viper". They have become rare in Germany, this one was taking a sun bath on a quiet farm road in a swampy area close to my home.
Their venom is actually pretty strong, but they only produce small amounts, thus fatal accidents are practically unheard of. Anyways, it is more likely for a dog to be bitten (ours didn't notice it, luckily, when we were driving by on our bicycles).
You can see by comparison to Spunks, this is a rather small one. They do grow up to 40 inches.
Ardnut since 1989

In twenty years or so, the German language will be one, massively long compound word.
-- conjurer