Senior Member & WIS
Posts: 4797
Joined: June 10th 2010, 10:00pm
Facebook ID: 0
Location: The Peoples Republic of Illinois
Contact:
Rather than talk about a deceased pet, I'd like to celebrate one that is still with me, my baby "Tweetie" (that was his name at the shelter when I adopted him; I don't change the names of the cats I adopt).
Tweetie was a 6-year-old scrawny mess when I saw him at the Humane Society in 2009. Flea infested, parasites, ear infection, hair falling out. Whaddamess. But he reached out through the cage and meowed at me, started purring and drooling on me (he's what's termed an "emotional drooler" in that any time he's very happy or content, he just starts drooling all over the place... note: drooling can also be indicative of dental issues, but that was ruled out) and that was that.
Once he came home and got healthy, his patchy fur turned into a gold down, very soft to the touch. He sleeps under the covers every night, snuggled up against me until he falls asleep. He's absolutely exuberant when I come home from work (if you've ever seen an overly excited puppy, that's him, hence "puppycat").
He's now 12 years old, with me 6 years, and deity willing I hope he's with me another 10 years. Indoor cats can live into their late teens or early 20s. He's still spry. I've had a lot of cats in my lifetime, but he's been more "human" than any I've encountered. I dread the eventual day that he crosses the Rainbow Bridge... I'll be a complete basket case.
Until then though, lots of purring and snuggles.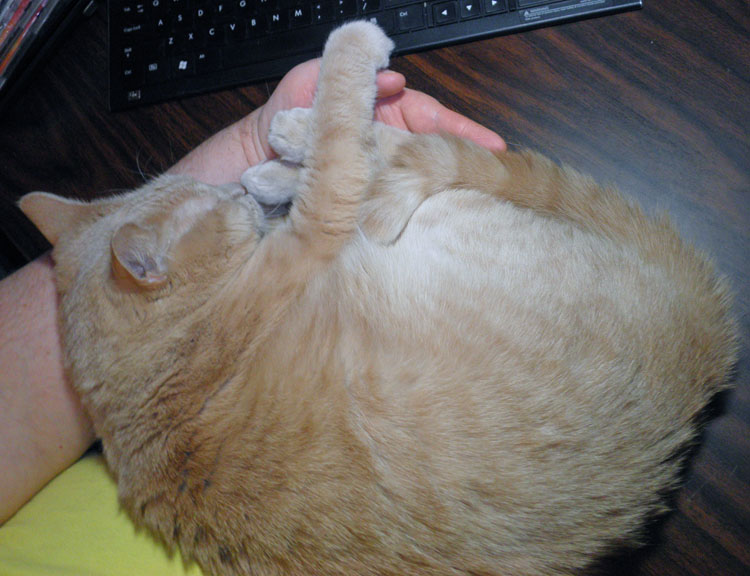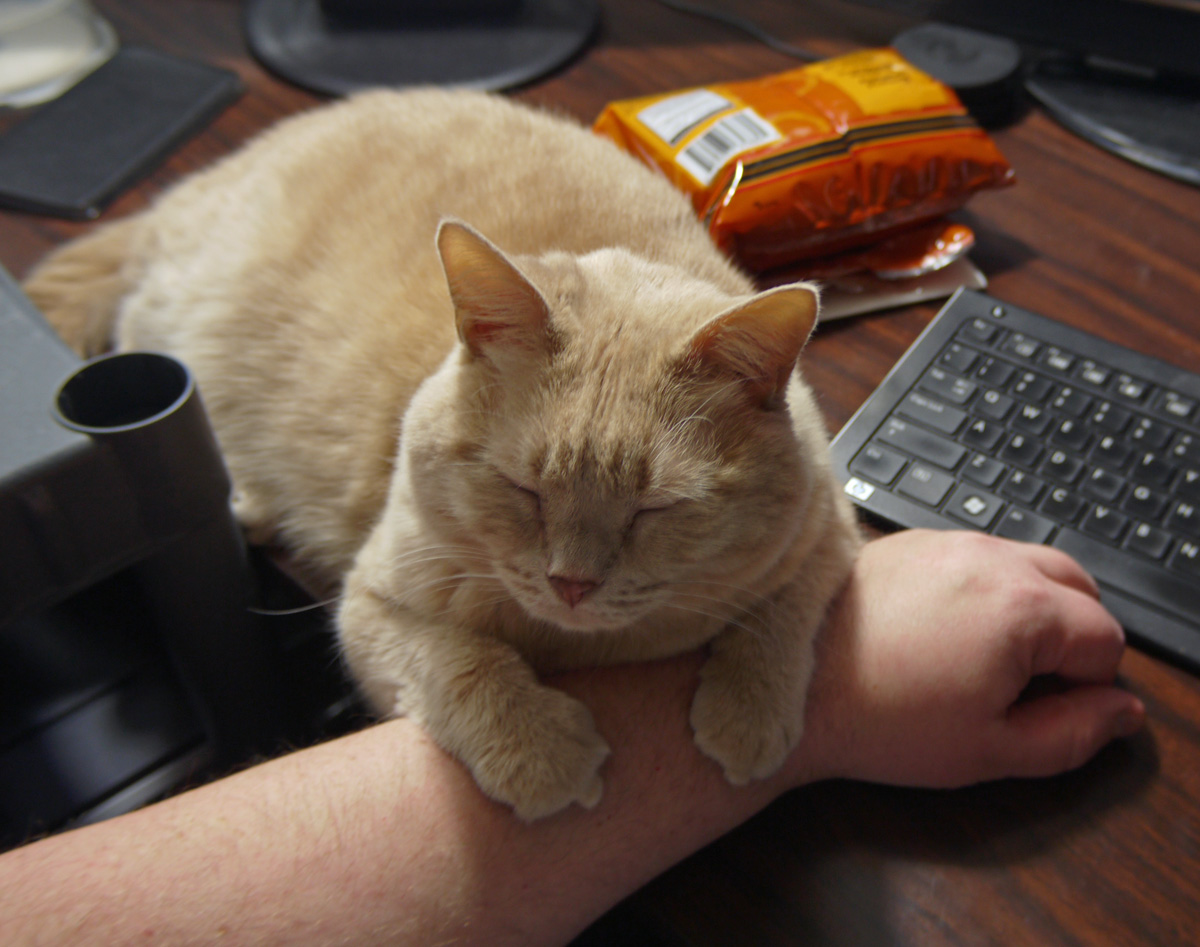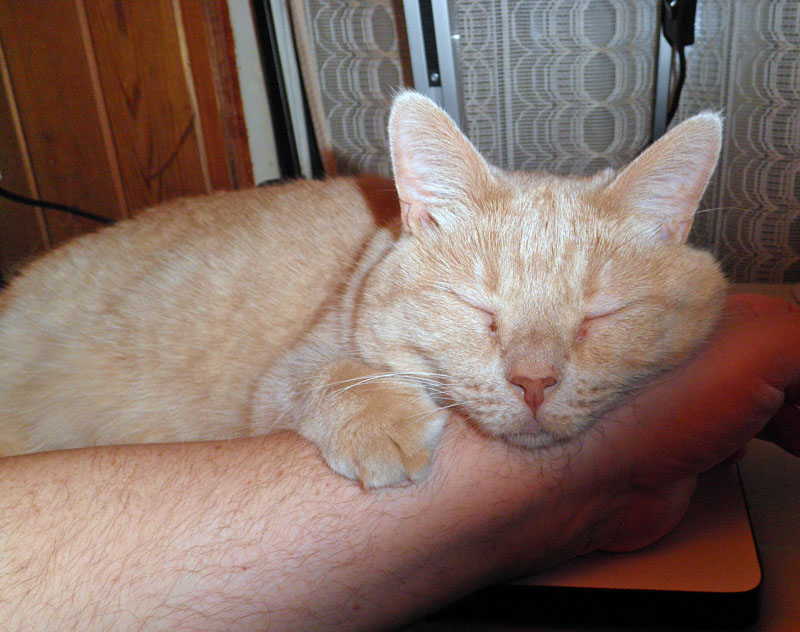 Proud "hater" since 2009. Get over it and have fun reassembling yer wartches.