Founder
Posts: 46158
Joined: December 16th 2009, 11:00pm
Location: Oregon, Thanks for visiting! Now go back home!
Contact:
I have been trying to contact Gregory for awhile now to check on the watch I sold him he last year and was still waiting for the payment for it before I was hospitalized as well as to why he had not checked in for awhile. I learned this morning that Gregory had passed away in the ER of a hospital local to him. I am not certain how many of the members here interacted with him but he was a good man, a lover of watches and a Watchlord of which he was proud of.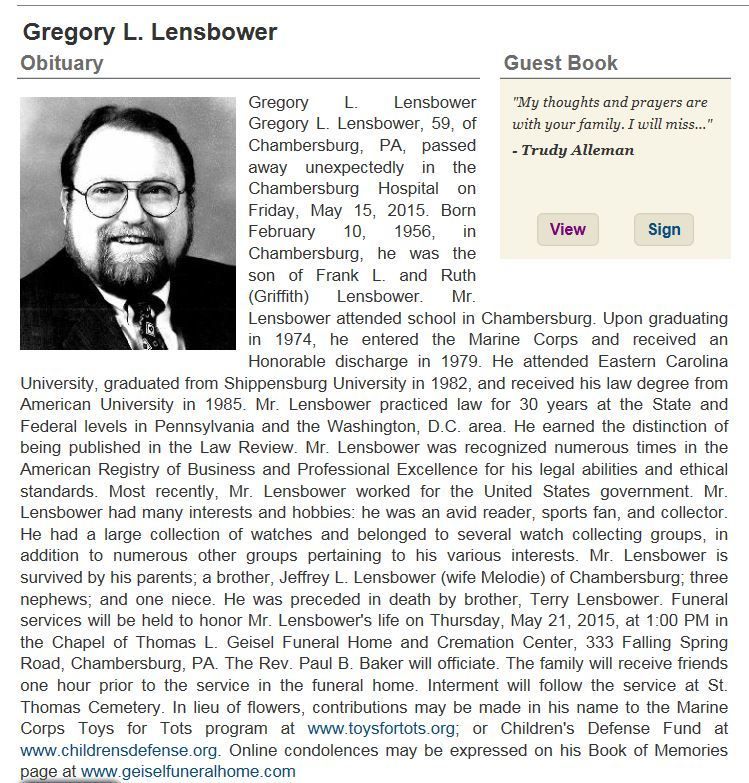 http://www.legacy.com/obituaries/public ... =174877020
http://www.legacy.com/guestbooks/public ... 0?cid=full