Watchlord WIS
Posts: 2986
Joined: January 29th 2013, 11:00pm
Contact:
More on the block....Very solid pieces that punch above their weight, despite being pushed by Danny the Watch Commander.
all 42mm case with 22mm band, very solid with 1 half link and solid end links. Diver's extensions on the automatics.
Miyota movement, and I am the second owner of the blue dial.
Some desk divers swirlies on the blue dial band, but I have extra links
Asking $100
Same model and specs...bought new by me
Asking $125
Finally, an all polish chrono....battery life is unknown but still going. I didn't realize the band was all high polish (damn stock pics) and I don't believe I ever left the house with it on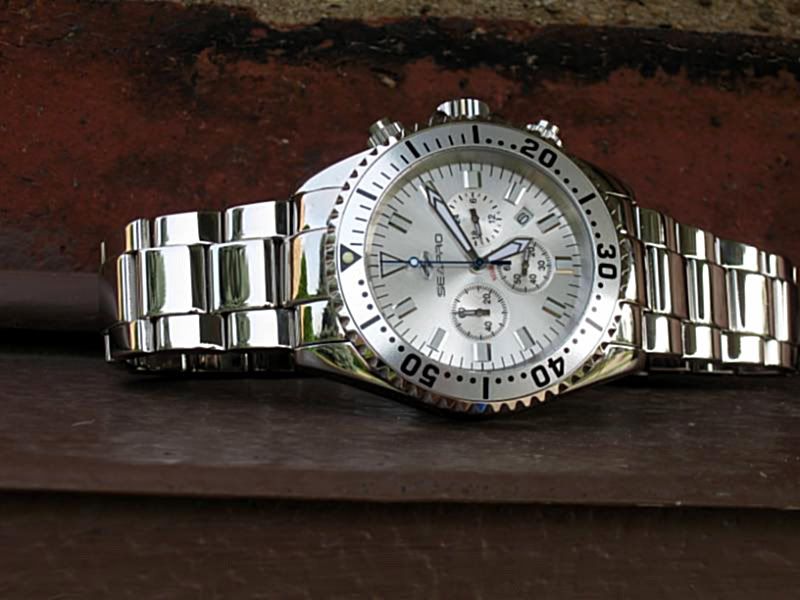 Asking $125
No boxes or paperwork, and I will handle free shipping to CONUS only
Thanks for looking
"Old age and treachery will always beat youth and exuberance"

David Mamet