Watchlord WIS
Posts: 3111
Joined: January 29th 2013, 11:00pm
Contact:
3 of 'em as a matter of fact.
1. Zodiac Seadragon Z02232. Not a lot of wear. Case and crystal look to be in very good shape.
Battery still has some life in it, but not sure for how long. Rubber strap is good, but lost the vanilla scent...it is a lint magnet though.
Pardon my thumb in the new pics
Asking $200
SOLD!!....Thanks Kev!
2. Zodiac SeaWolf Z02813... Minimal wear on the bracelet, just some desk divers but overall in very good condition. As above, battery still has life but no guarantees for how long. 40mm case, 22mm bracelet and I have extra links.
Asking $200
3. SOLD.... Zodiac Oceanaire Z08004. I believe this is the Claro movement but no issues for me. Pics show the rubber Zodiac band, which is what I have it on, but I also have the stainless bracelet to include. Sized but extra links included.
This was a struggle for me.....really like the watch, but the 45mm case never gave me a truly comfortable fit. YMMV.
In very good shape with minimal wear.
Asking $400.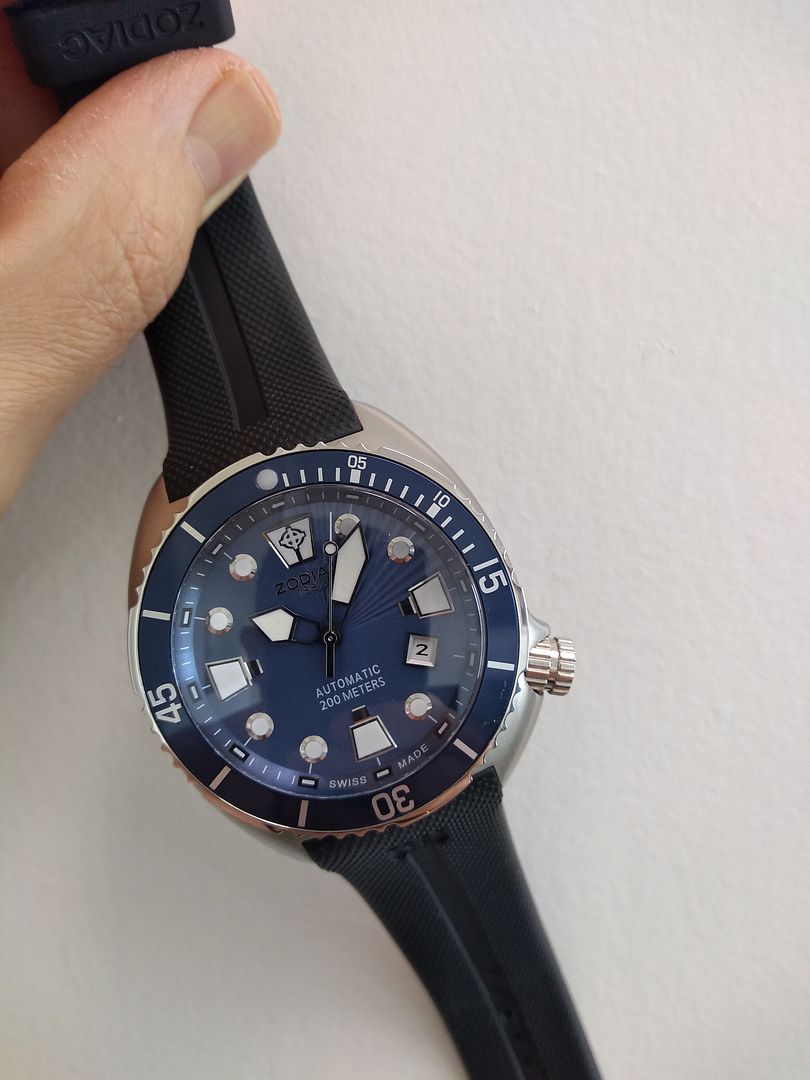 sorry for the lopsided pic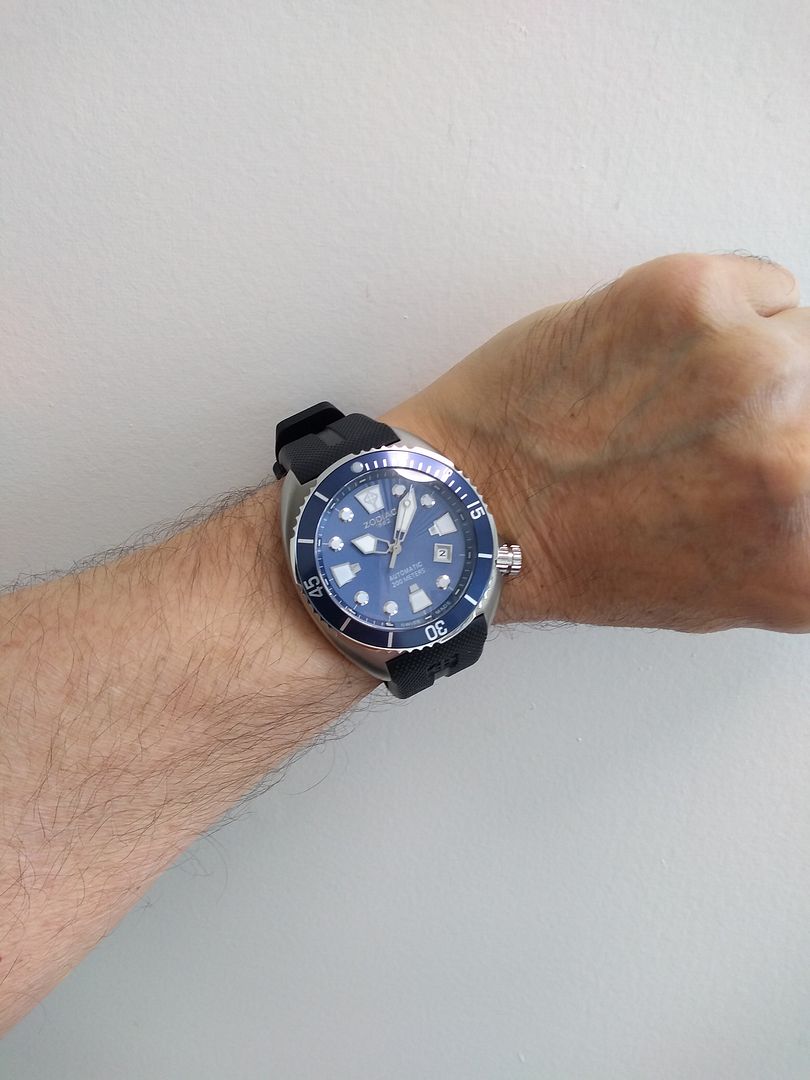 Sorry, no boxes or paperwork...thought I had it for the Oceanaire but can't find it yet
Free shipping to CONUS
Thanks for looking
Last edited by
JAS1125
on March 16th 2022, 8:54am, edited 2 times in total.
"Old age and treachery will always beat youth and exuberance"

David Mamet