Senior Member & WIS
Posts: 2358
Joined: July 11th 2019, 2:51pm
Contact:
Casio Recreates the First-Ever G-SHOCK with MRG-B5000 Series
As popular and as in demand as the G-SHOCK is today, it's hard to believe that when it was first launched in 1983, it wasn't received very well. Billed as a dedicated "tool" watch during the LCD quartz craze, the G-SHOCK had enough staying power to stick around long enough to eventually achieve its iconic watch status. New iterations were released over time, one of which included the all-metal MR-G. Today, Casio and G-SHOCK are revisiting that first all-metal watch, releasing a new addition to that family of watches—the G-SHOCK MRG-B5000 Series.

Nicknamed the "Square," the B5000 features a flat bezel made of

Cobarion

, a cobalt-chrome alloy that is four times harder than titanium. Beneath that bezel is the case, which is made of Ti64 hardened titanium. The trend of using titanium continues to the bracelet where DAT55G titanium is used. This particular titanium is three times harder than untreated titanium and has been polished to a mirror finish.

To say that this G-SHOCK is up for anything is to understate just how durable the materials used to make it are. The dial features the trademark "brick wall' pattern. On the back, a sapphire crystal accompanies a DLC titanium screw-locked caseback. The MRG-B5000 will come in two models, one with a silver titanium carbide-coated case with a black DLC-coated case back. The other is done completely in black DLC and has gold IP-plated buttons and caseback.

In terms of functionality, the Square is Bluetooth enabled and offers world time, multiple alarms, a stopwatch, countdown timer, and can connect to both iOS and Android systems. The watch also has solar charging and used G-SHOCK's Multi-Band 6 atomic time signal syncing. You can pick up the silver titanium version for $3,500 and the black DLC version for $4,000.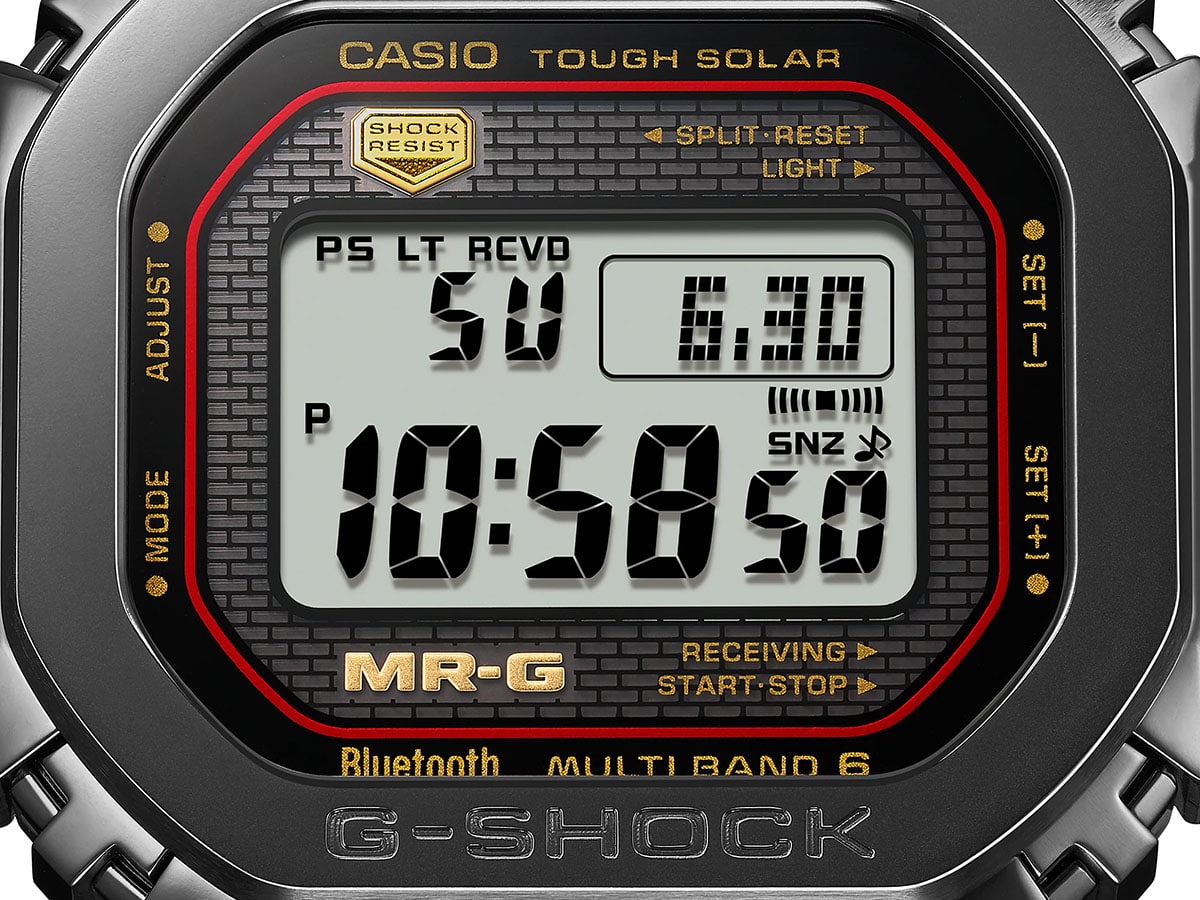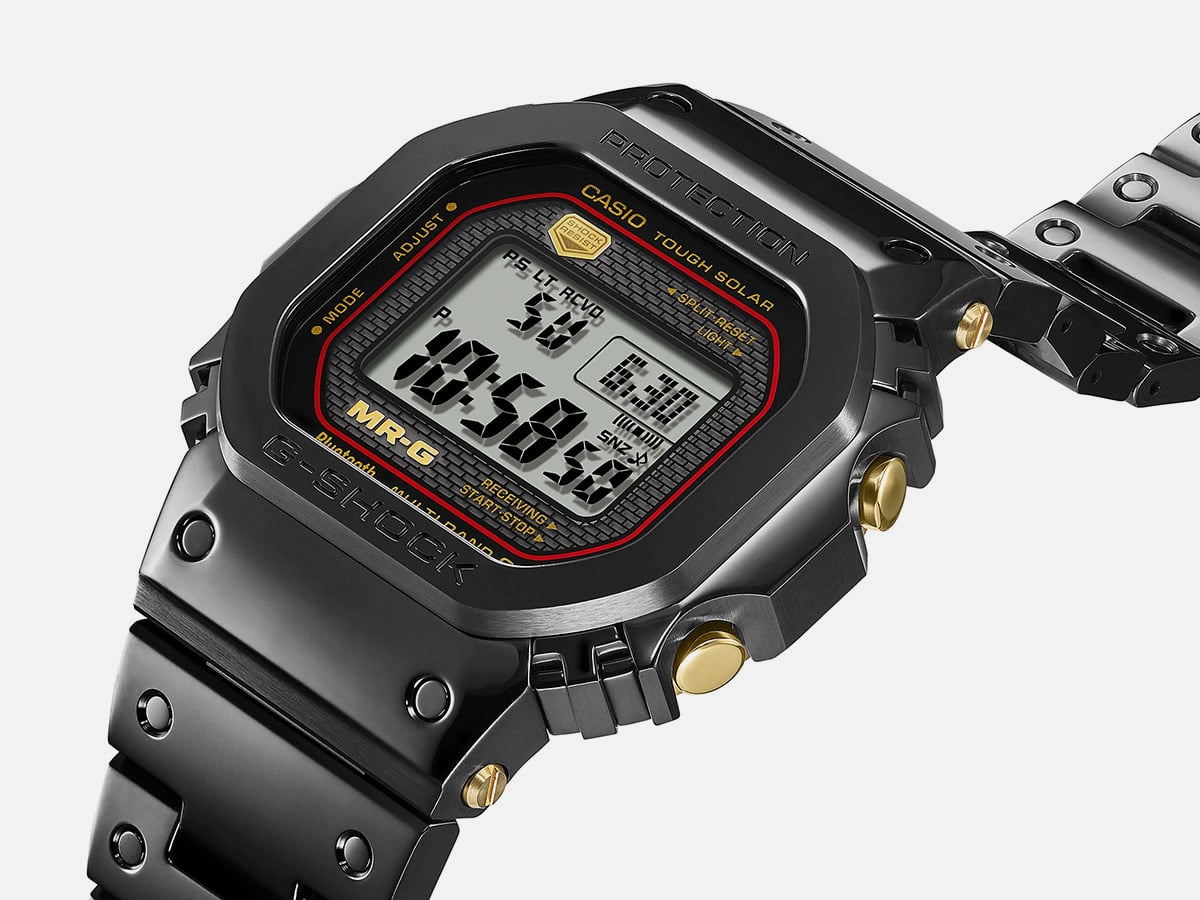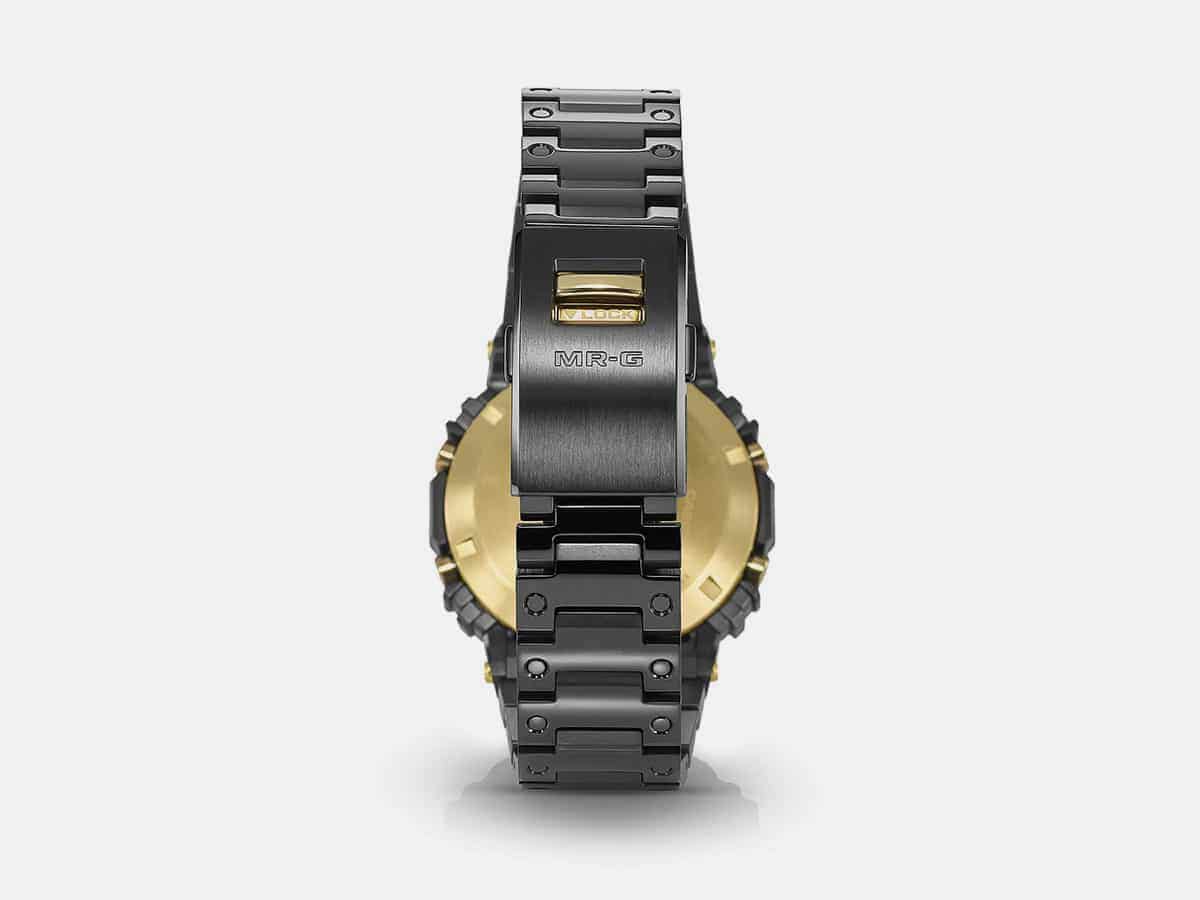 https://manofmany.com/fashion/watches/g ... 000-series
https://www.casio.com/intl/watches/gsho ... -B5000B-1/
"Cobarion"? Just wait till I get Duck, Duck, Go on this.
"Have you heard about COBARION? It is a new material that rivals platinum in shine but which is much less likely to cause metal allergies. The material was developed at Tohoku University and Eiwa Co, LTD."
https://global.kyocera.com/social/2019/ ... elloe.html
We have developed new class of Co–Cr-based alloys, COBARION®, which exhibit outstanding mechanical properties, wear and corrosion resistance, and biocompatibility, in collaboration with Iwate Prefecture, Kamaishi City and Eiwa Co, Ltd (Kamaishi, Iwate) in Japan.
The Co–Cr-based alloys have been used in biomedical applications such as artificial hip/knee joints, dental prosthesis and vascular stents for more than three decades. However, their insufficient fatigue properties have been a longstanding problem, and there has been a great concern about metallosis (metallic allergy) resulting from Ni as impurity and/or additive elements. The high strength Ni-free alloys produced by our newly developed technology are expected to attract a great demand for allergen-free prosthesis materials with superior durability.
http://www.chibalab.imr.tohoku.ac.jp/en ... arion.html
Okay, so Cobarion is legitimate; I thought Casio might've gotten invicted with something.