svaglic

(Online)

ASSHAT & Master of Time
Posts: 4987
Joined: November 30th 2010, 11:00pm
Facebook ID: 0
Location: California
Contact:
A cheap way for me to own a Fortis. I bought this while I was in Hawaii, so it sat in a package at me mums home for 3 months. Elonga, a part of Fortis back in the day, had this out first,  it was successful, so Fortis decided to put it out under Fortis. I plan on getting an Elonga too. Back in the day, this was cutting edge because of the new plastic that made this watch case. This one came NOS in a box with the paperwork and hang tag. Ebay has had these popping up for the last year, all from Canada. I made a $65.00 offer and it was accepted. I was going to give this to my nephew for his collection I am helping him build, but had a moment of clarity.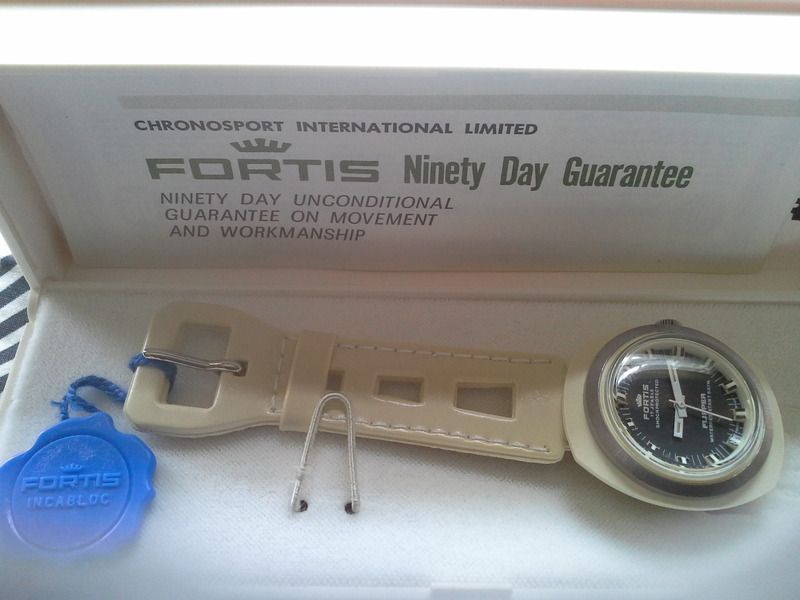 36mm. Small to most, but a good size for me. It looks like an indice is missing the silver marking, but it is just my bad photography.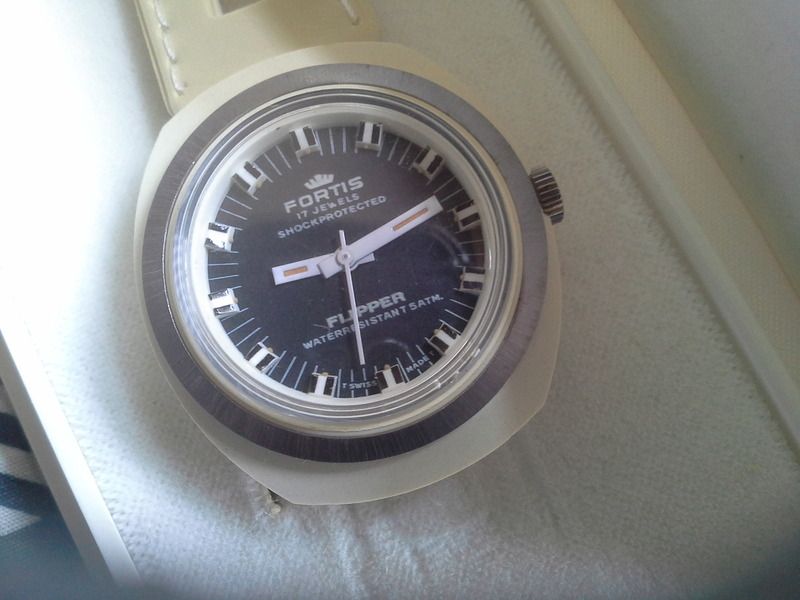 I like the strap, it is actually comfortable, but I want to save it, so I am going to replace it with something I already have. It is a small strap, I don't have my measuring capiper with me, but I am guessing 12-14mm. I have some vintage variable size diving stainless bracelets, so I will try to go with one of them until I can find a vintage Tropics that fits.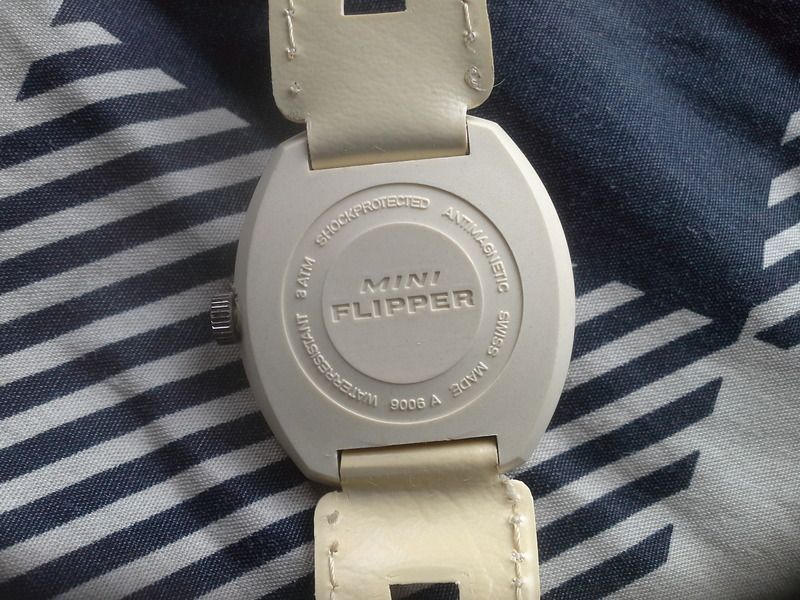 Sorry for typos, I'm still on my tablet.