ASSHAT & Master of Time
Posts: 32313
Joined: July 13th 2010, 10:00pm
Contact: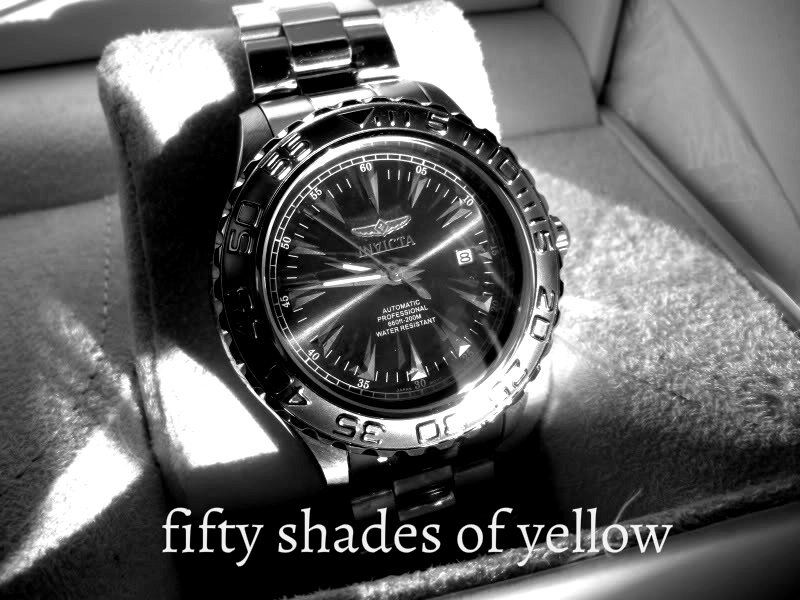 It was a beautiful day in Eden Prairie, Minnesota. The sun was shining, the birds were chirping, and I drove my Corvette to ShopNBC's studios with the top down and my long auburn hair flying out the back like Jayne Mansfield, although my boobs are smaller, but more shapely and pert.
I got to the studio and met Konnie Kunckle, who was fanning her cheek bones as if her face was afire.
"Hey, girlfriend," Konnie said.
"What's up?" I said. I always thought that Konnie was a bitch, but I preferred to make her think that I liked her.
"Have you seen the new Invicta guest?"
"Why? What happened to Eyal?" I said. I had a real jill-on for Eyal, who was a Panamanian stud of the first order.
"The new guy's named Mongo Kid," said Konnie the bitch. "He makes me want to swim like a whale! All the girls want to be put into bondage by him!"
This peaked my interest, because although Konnie would do anything in too-tight polo shirts, I was more discerning. At that moment Zeta male grifter came around the corner, with his hands in his pockets and a tent-pole under his fly.
"Hi, Konnie," said Skelton.
"Fuck off, A nobody."
"Bitch. You seen Mongo Kid yet? He's my pal. He's a former Navy SEAL, and a karate genius, and he knows how to program computers, too."
"Big fucking deal, A nobody. You stuffing socks down your drawers again?"
None of us like Skelton; he sniffed a lot, he was always calling in sick for some damn thing like breaking his jaw eating a fish sammich, shit like that. He was also always randy, but no one would do him, because he was so gross.
"How
you
doing, Anastasia?" he said to me, looking like he was about to lick his own eyebrows.
"Fuck off, Jim."
"We should do a show together," he said, starting to pant now--he was obviously playing pocket pool at this point, which was kind of hot, but gross, too. "We can do it without wearing any pants, and I can make Holocaust jokes."
"Piss off, you jerkoff."
A little later I learned that I would host the first Invicta show with Mongo Kid that night. Needless to say, I was all hot and bothered, but also cautious. I hadn't spent a night of passion with a watch guy since that horrible evening with Alon Nisimov.
I met Michael in the Green Room. He was sleeping in a chair, a bottle of Jim Beam cradled in the crook of his arm, a long string of saliva running down his chin. He was dressed like a bum who'd gotten a gift card at the second-hand store. He was snoring like a busted chainsaw, and there was a revolting stench of body odor coming off of him in waves. At the same time I could sense the power in his rather lumpy body, of the animal in him. I started getting wet.
I shook him awake.
"Ten minutes to showtime, Michael!" I said.
"What the fuck? Goddamn it, you screw, leave me in the hole, you prick. I don't wanna go out in the yard today, the Peacestone Nations fuckers wanna shank me--what? What!"
Finally he woke up. I was wearing a tight pink top that showed off my pert and not too-large breasts, and a tight skirt that clung to my shapely thighs and pert and not too-large sit-upon. I'd like to think that Michael, once he finally woke up, had to keep his eyes from bulging out of his head, but he was too drunk, I think, to really care what I was wearing.
"Sorry," he slurred, "bad dream."
"I'm Anastasia," I said, and reached out to shake his hand. His grip was damp and weak and made me even wetter. He was a bad boy, and he didn't play by the rules, I could tell.
"I'm Mongo Kid. I'm a little drunk."
I thought he needed alcohol to control his inner urges, and I knew I could cure him of that.
The show went by like a fever-induced dream. Every time Michael would say "configuration" and "if you will" I had to clench my legs together to prevent having a screaming orgasm. I really loved his dissipated, sagging, corpse-like face, because I knew that this was hiding a poet's soul. I wondered how big his manly sceptre was, and if it was roapy and thick veined like Eyal's.
After two hours the show was over and all I could think about was swallowing Michael's turgid member. I suggested we head over to the Hilton's bar for a drink.
"Yeah, sure," he said. "I need some fucking booze, goddamn it."
Once there we sat close together and inhaled the manly fumes coming off his corduroy jacket. I nursed a Mai-Tai while Michael sucked down 14 Martinis. This didn't seem to affect him too much, because he started telling stories about all the terrorists he'd killed when he was a Navy SEAL and the time he won the Medal of Honor but it wasn't in the news, because that would blow his cover.
Well, there was something I wanted to blow, and it wasn't his cover. "Would you like to come to my apartment for a nightcap?" I cooed into Michael's ear, admiring the tufts of hair that sprouted from it.
"All right," he said. "As long as you don't mind getting handcuffed and taking it in the butt."
Then followed a night of unbridled passion in which--
edited by moderator for being too fucking revolting
--and afterwards we lay in each others arms, with Michael passing gas and me sighing with all the climaxes he'd given me.
"Jesus Christ, Anastasia, you sure know how to swallow paste."
"Thanks, Mike. Can you take these handcuffs off now?"
"Nah. Not until you learn your lesson. I'll teach you the meaning of the word 'respect.'"
It was a magical summer in Eden Prairie, and we spent all of our free hours together. We laughed and sighed when Paul Woods left the network; we laughed and sighed when Lior left the network; we laughed and sighed when Zeta male grifter got fired and booted from the building, puling like a bitch.
One night, however, Michael came home even drunker than usual. He'd had an afternoon show on with Daniel Green and I had stayed home to make the thuringer sausages that Michael liked--he always swallowed these whole, which I never understood--but my stawart love-bear was terribly afraid.
"Jesus fucking Christ," he said. "Fucking Eyal's gonna fucking kill me."
"How so, my Adonis?"
Michael flopped into the La-Z-Boy and cracked a loud, passion-inspiring fart, and then reached for his bottle of Jim Beam, which was never far from his fingers.
"I was doing a show with that UK pants pirate, Green--"
"Oh, he's straight, Michael. Believe me,
I know.
"
"Shut the fuck up. Anyway, I had one of those new bullshit Invictas with the stupid quartz fucking power reserve thing, and I couldn't fucking make it work, so I said 'Give me a watch with six complications and not one of them fucking work.' And my fucking mic was open. Fucking Eyal's gonna stick it in and break it off. I'm totally fucked."
"Oh, come on, Michael," I said. "It's not like somebody dug into your past and found out you'd robbed a bowling alley and did five years in the joint or anything."
A strange look came over my Navy SEAL's beautiful, cloudy eyes, and he said, "Fuck, Anastasia, you always know how to make me feel better. Now drop 'em and grab your ankles. I'll go get the Astro-Glide."
Then,
then
Michael dumped me and started going with that whore Allison. In the next chapter, I will
get him back!