Watchlord WIS
Posts: 2771
Joined: August 7th 2014, 5:53pm
Facebook ID: 0
Contact:
After dinner and a few cocktails I visited the Racing, Watch, Smoke, & Legitimate Business Lounge -a highly-acclaimed exclusive club conveniently located in my back yard.
So what is all this crap?
I dunno, mostly unchecked impulsivity, I suppose:
Take for example this JLM watch… it was some sort of super blow out at Ashford, so I just added it to the bin.
It originally showed on a brown rally-style strap that was an awful plasticy material they were pawning off as leather… so I put it on this black actual-leather strap, which seems to work.
An odd note about this one: the chronograph elapsed seconds is the 6 o'clock dial… the sweeping seconds hand is part of current time… so it looks like chronograph is always running. Weird.
Next up - a 1966 Bulova Accutron Asymmetric which my mom had saved up to buy my dad in 1966, when they married.
If you are new to Accutron, the year date is represented by M (60s) or N (70s) followed by the year… so, M6 = 1966.
Needs a battery… Speaking of batteries… like watches proper, don't settle for the Chinese version at a great price…. These fucking things lasted 24 hours… through two separate changes:
Plus, the real deal is less likely to leak and jack up your shit. Also… speaking of impulse buys with terrible bands… this Ernshaw was also an impulsive click that came on an awful black patent leather like band, replaced with this awful faux snakeskin band…
Not a bad little crapper with a semi skeleton and automatic movement:
Lastly, there is this Glycine which I put on a g-branded band… originally set up for use on the bronze version. So, that buckle will not due.
A replacement from Panatime showed up just in… uh, 'time'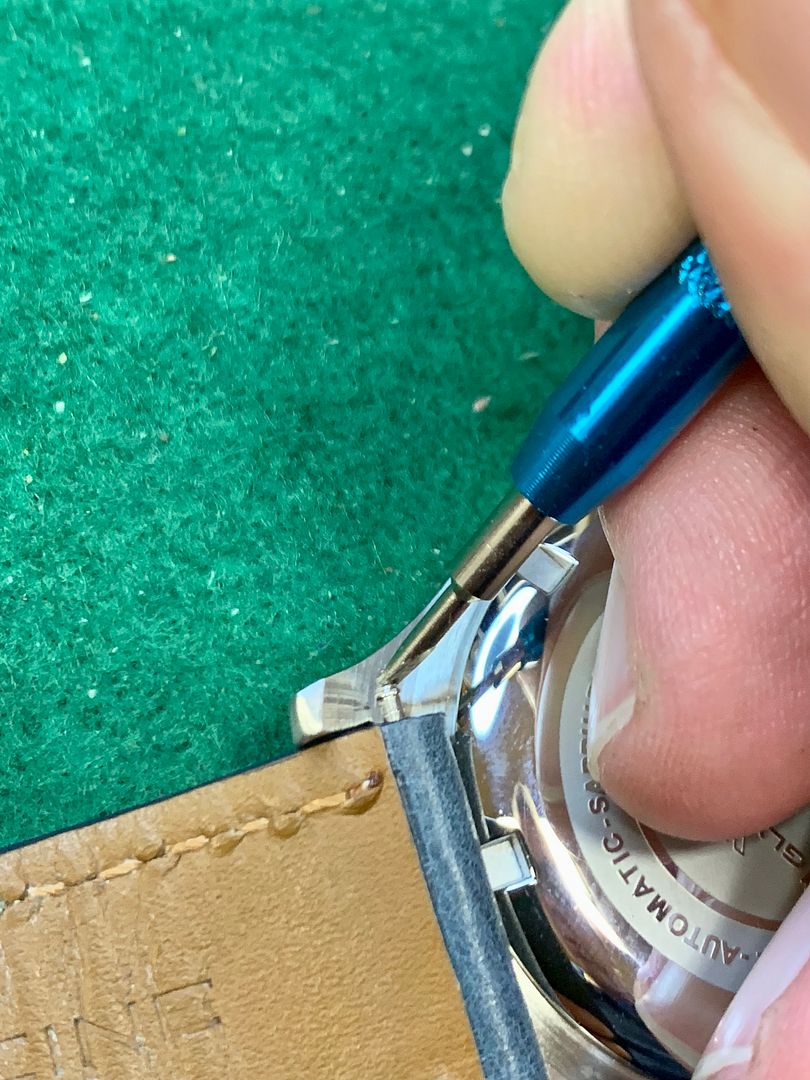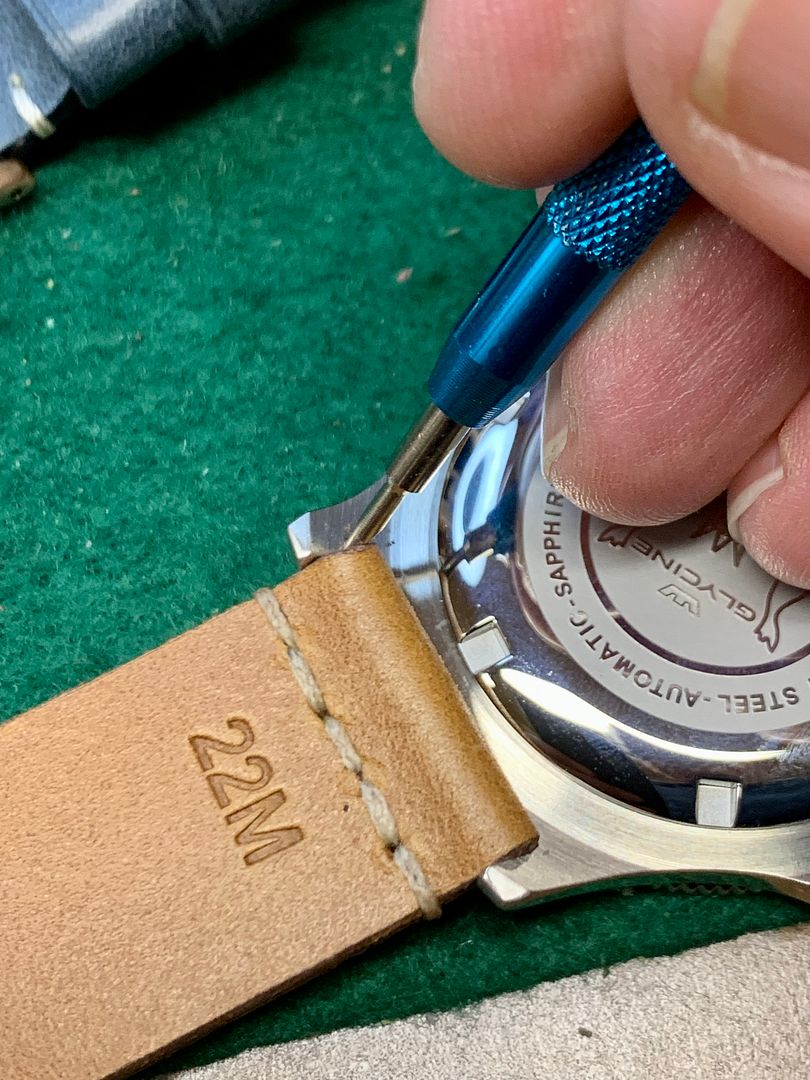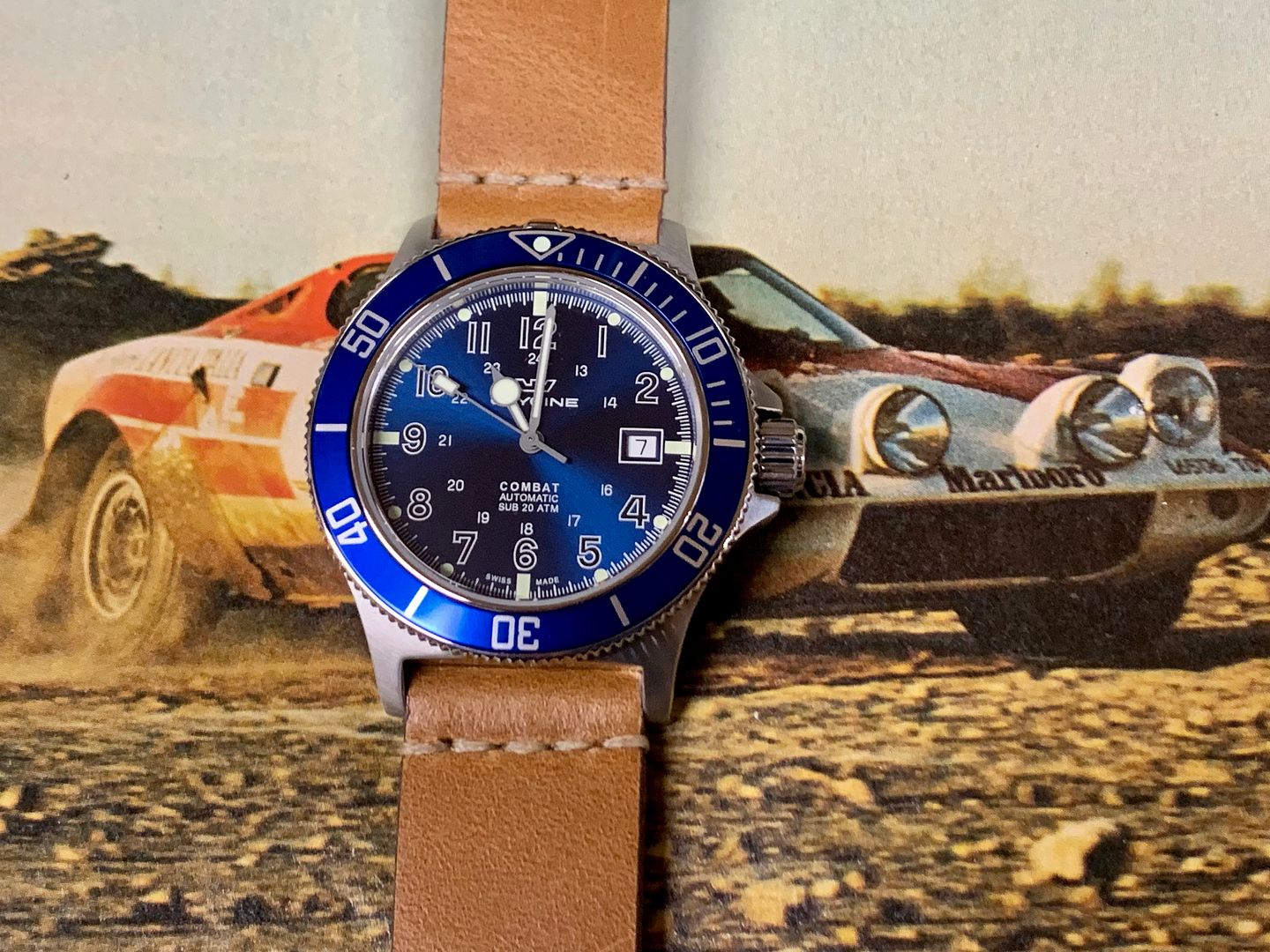 Works for me…
And that, Friends, is the end of todays installment of A Bunch Of Crap!
Time to turn off Family Guy and the heater and the lights and head back inside with the 'normies' and their Apple watches…. Which, by the way, are not watches at all - they are nifty little devices.
Not watches, damn it.
You do not have the required permissions to view the files attached to this post.
Oversteer scares passengers, understeer scares drivers...