Senior Member & WIS
Posts: 1092
Joined: July 11th 2019, 2:51pm
Facebook ID: 0
Contact:
Definitely a read for beginners; it nonetheless makes sense mostly and I didn't hate every suggested watch they mentioned. As a bonus, the article has a section on picking the correct size watch for your wrist which means there are no Invictas allowed.
https://www.artofmanliness.com/articles ... ose-watch/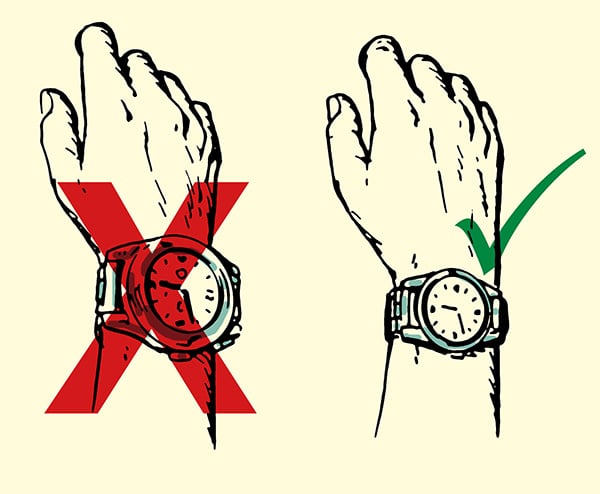 Are Expensive Watches Worth Buying?
Once you decide what type and style of watch you want, you'll next need to decide what kind of price range to look in.
When you see the $8,000 price tag on a Rolex Submariner or that a TAG Heuer Carrera goes for $4,500, you might ask yourself "Are these watches really worth that much if they tell time just as well as my $10 Casio?"
Well, that's a complicated question to answer and it somewhat depends on what sort of luxury watch we're talking about: mass market luxury watches or luxury luxury watches.
One criticism levied at mass-market luxury watches is that the high price is simply the result of clever marketing. Rolex and TAG Heuer can charge thousands of dollars for a watch not due to scarcity (these companies mass-produce their iconic watches by the hundreds of thousands each year), but because they've created the perception in the public through decades of advertising that their watches are rare and worth thousands of dollars. It's the same criticism levied at diamond makers. Diamonds, in reality, are plentiful. Diamond producers have made them a sought-after luxury item through decades of marketing them as such.
While it's true that the high prices of mass-produced luxury watches are partly due to branding, there are factors in the watch itself that make it worth more than your $200 watch from the department store. For starters, these luxury watches are often made with fine metals like gold and silver. Given the price of gold these days, a gold Rolex is going to be expensive any way you slice it. They also use a higher quality glass or even sapphire to cover the watch face.
What's more, the technology and thought that went into designing a mass-produced luxury watch is typically far superior to the technology and thought that went into making a $200 department store watch. In short, they're made better, work better, and last longer.
So with mass-market luxury watches, you're definitely getting a superior watch in terms of its build and movement compared to other watches, but you're also paying for the mystique, story, and social cache that come with a brand name. It's up to you to decide if that's important when buying a watch.